You Too Can Have a Body Like Mine
by Alexandra Kleeman
If you're like me you've also been hoping Miranda July and Amelia Gray would get together and collaborate on a remake of Single White Female (the very 90s thriller starring Bridget Fonda and Jennifer Jason Leigh). Except this version has Don DeLillo as script editor, turning it into the story of a woman, referred to only as A, having an existential crisis in a "Wally", an invasive species of chain megastore clearly designed by Ayn Rand. Wally shoppers are warned that "weakness thrives on help". A's roommate, "B", has gradually become more her than her, absorbing A's boyfriend (you guessed it) "C" in the process. After misplacing C altogether, A ventures to Wally to find a product–not unlike a crowbar–to make her feel more like herself and is directed to the veal. What follows is an experience with a cult, The Church of the Conjoined Eater, that is so surreal it's almost too real. Kleeman's nightmarish descriptions of commercials for cosmetics and Kandy Kakes, a truly nauseating sounding chemical confection, and awful reality television are marvelously, deliciously satisfying, and dare I say, Kafkaesque. Fans of White Noise and Threats, and critics of consumerism who also consume, will devour every weird bite of this and beg for more.
"He who sits next to me, may we eat as one." —mantra: The Church of the Conjoined Eater–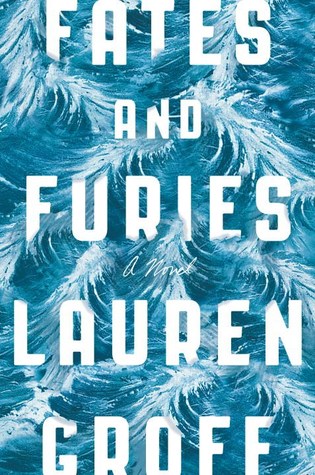 Fates and Furies
by Lauren Groff
So these three librarians walk into a bar…sorry, there's no punchline–that's just how book club starts. A few of us recently discussed Fates and Furies at Portrait House and unanimously declared Lauren Groff to be wise beyond her years; her prose seems to come from a much more mature pen.
Part one, Fates, concerns itself with the rich and charmed life of playwright Lotto Satterwhite. In part two, Furies, we learn of his wife Mathilde's story, revealing much more about Lotto.
I admit to getting the audiobook of this one (which still somehow feels like cheating even though it's
totally
NOT) and while I think I missed some of Groff's inventive sentence structure in the text, I also feel I got more out of Lotto's plays included in the latter portion of the
Fates
. For those of us with the print version the plays felt cumbersome and unnecessary, but the audio performance of the included portions of plays flowed right along with the story.
Far more than a marriage novel, the premise is theatrical and the characters are larger than life in the same way. A not to miss performance!
Passing along the recommendation of fellow book-clubbers, (of the non-violent sort in case you were just now picturing a group of people clubbing books) I am now halfway through The Green Road by Anne Enright and utterly riveted by this Irish family saga–what some might say is the mother of all family sagas (ha ha)–following 30 years in the lives of Rosaleen Madigan and her four far-flung children. I try not to give halfway done recommendations too often but Ellen and Beth promise me that I will love it, and so will you.
Address any complaints to them.


Right now I have high hopes for:

Gold Fame Citrus by Claire Vaye Watkins
Claire Watkins has channeled her experience of growing up in the Mojave Desert into a literary vision of a wrecked near-future California. I'm especially looking forward to her reportedly disquieting descriptions of the landscape of spooky dunes.
Check out her NPR interview here.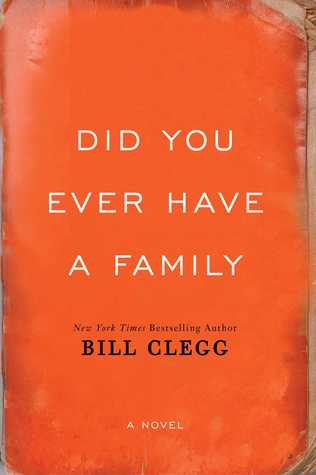 Did You Ever Have a Family by Bill Clegg
Longlisted for the 2015 Booker, this highly regarded debut tragic novel is currently taunting me from the coffee table, waiting for me to finish up with The Green Road.
Be warned: I'm told it's really tragic.