Bah! Humbug!
How did this phrase come to convey curmudgeonly displeasure?
The origin of the word humbug is unknown. It emerged in England in the mid-18th century, with a first known print use in a student newspaper in 1751, followed shortly by inclusion in a book of witticisms in 1754. In both sources, a humbug was a trick or a hoax. By the early 19th century, the word was most associated with nonsense and bother.  It's also a (mostly British) word for a hard, peppermint candy! Merriam-Webster has a concise article about the etymology of the word.
In A Christmas Carol, Charles Dickens had Ebeneezer Scrooge exclaim "Bah! Humbug" to show contempt and annoyance (bah!) to the nonsense and bother of the season (humbug!)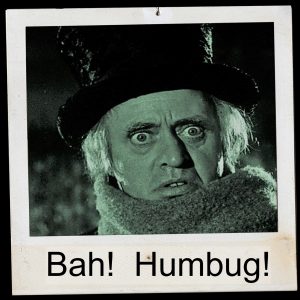 Richmond Public Library has various versions of the Dickens story – from picture books for children (of all ages!), eBooks, eAudiobooks, and a number of editions in the Rare Children's Books Special Collections .  Search the library catalog using keywords, or call your nearest branch for assistance.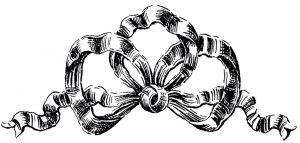 Last weekend, family members gathered to make and decorate sugar cookies and gingerbread houses.  I wasn't feeling particularly festive, but I do like sugar cookies.  So I made a big double batch of cookie dough, found my red apron, and decided to be in a good holiday mood – because, cookies!  Some of the gingerbread houses turned out nicely, but two of them collapsed and ended up in the trash.  The sugar cookies, however, were delicious.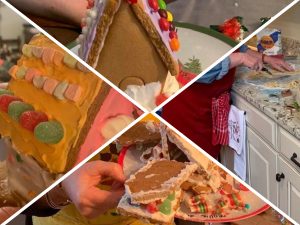 If you want to take a break from the hustle and bustle that happens every December, check out Bah! Humbug! – a booklist of great fiction featuring curmudgeons, grumps, grouches, grinches, sourpusses, and other solitary creatures.  If you have sugar cookies, grab a handful, pour yourself a beverage, put your feet up, and enjoy!