Hello Shelf Respect readers! We are so excited to announce a new series of blog posts featuring children's books we're currently loving! Each month, "Book Chat with the Youth Services Team" will feature one book recommendation from each of our Youth Services team members. We'll cover a variety of books from fiction to non-fiction, picture books to chapter books, graphic novels and more! Our hope is that these reading recommendations will alert kids and families to some awesome new books we've added to our collection as well as bring your attention to some oldies but goodies. We hope you enjoy!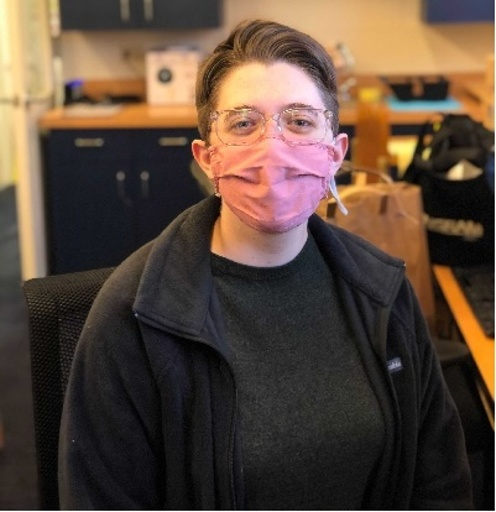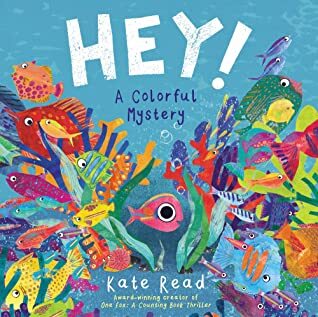 A little pink fish living in a colorful part of the ocean just wants to play, but a misunderstanding when the pink fish calls out to their friends causes the rest of the fish to panic, thinking a big, scary fish is nearby. The rumor of what could be lurking around grows until the sea creatures run off to an undersea cave to hide, where they find an even bigger surprise! In addition to a fun story, Read has included an introduction to color mixing in the back of book, perfect for showing young readers how different colors are made.
   
Beth recommends: The Thirteenth Cat by Mary Downing Hahn (ages 8-12)
The Thirteenth Cat is a chilling tale of suspense, magic, and just plain eeriness. Zoey is visiting her aunt for the summer and is told to stay away from the house next door with all the cats that belong to mean old Miss Dupree. One day Zoey finds one of the cats who is just looking for comfort. She takes the cat and eerie things start happening. Are the cats really cats or something more sinister? Read to find out more if you dare.
   
Heather recommends: The Capybaras by Alfredo Soderguit (ages 4-8)
"Don't make any noise; Don't come out of the water; Don't come near the food; Don't question the rules." Such are the requirements for a group of capybaras to share a seemingly serene shelter with a flock of hens during hunting season, until an unlikely (and unauthorized) friendship changes the way these two groups coexist. Simple, direct language and muted illustrations work together to craft a quiet tale of acceptance and friendship that is as charming as the capybaras themselves.
   
Jenn recommends: The Okay Witch by Emma Steinkellner (ages 8-12)
This adorable graphic novel is about thirteen-year-old Moth who absolutely loves everything witchy. One day, to her delight, she learns that she is actually a half-witch. But now, in addition to managing middle school, Moth has to manager her new powers too. To top it all off, her school is putting on its annual Founders Day play, which is steeped in a false-history of witches and Moth makes it her mission to set everyone straight.
   
Sun and Moon get into an argument about what they believe goes on in the world below. Each believes that he is right and the other is wrong. However once they are able to step into each other's shoes, they realize that it is all a matter of perspective. This beautifully illustrated book would make a great introduction to the topic of perspective/ points of view.
   
Louis recommends: Garlic & the Vampire by Bree Paulsen (ages 8-12)
Garlic & the Vampire is an adorable graphic novel by Bree Paulsen. It features a reluctant young garlic sprout, brought to life by a witch's magic, who must overcome her fears and confront the newest person who has moved into her neighborhood: a vampire. Full of great artwork, a simple yet effective story, and truly unique characters, this book is a great read for any middle-school child. Highly recommended.
   
Nae recommends: Both Can Be True by Jules Machias (ages 8-12)
This book is about two kids who work together to save a dog, Chewbarka, from being put down. Ash is genderfluid and worries about how others see them. Daniel has a big heart and has been told he's overly sensitive. Both kids learn/accept more about themselves along the way while maybe admitting they like each other for who they are. Adorable and endearing, you can't go wrong with this one.
   
Cat lovers rejoice – this is the book for you! With colorful illustrations and fun rhythms and rhymes, this book is an absolute joy to read out loud. There are so many details and cats packed within these pages that you'll want to read it again and again to discover something new each time. The humor in 100 Cats is also a nice touch, with jokes that both parents and children will appreciate.
   
As always, Morales provides stunning artwork of the subject at hand: for this picture book, it's life around the desert border. Spanish words are incorporated in the story, and the pages depicting the border wall also provide an opening for caregivers to discuss the issues of today's society with their children.
Well young readers, that's a wrap. Check back again in mid-March for some more fabulous reading recommendations. Until then, happy reading!