Having just devoured my first books of the new year, The Power by Naomi Alderman and The Heart's Invisible Furies by John Boyne, I'm feeling like 2018 is going to be a good year for reading.
The Power is a pretty darn satisfying read, especially for women. The novel presents a world in which young women find themselves suddenly in possession of a great physical power, capable of immobilizing or killing by electrocution with merely a touch. As Spider-Man taught us, with great power comes great responsibility, and not everyone will handle that so well. The Power is rich with great characters and the twists you may or may not see coming are worth the price of admission.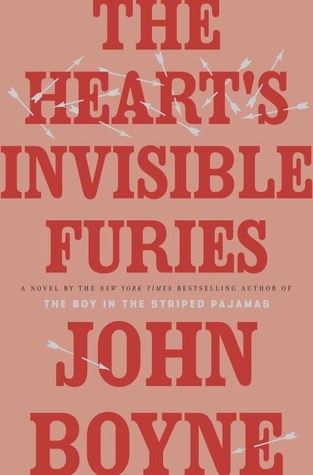 The Heart's Invisible Furies follows the life of Cyril Avery who, born in Dublin to an unwed teenage mother just after WWII, is adopted by a wealthy couple who insist that Cyril is "not a real Avery". Cyril's life is defined by figuring out who he is and where he belongs, and he approaches the journey with the kind of bleak humor Irish novelists seem especially gifted. There's no "right" kind of family and no one way to be part of a family, and Cyril's eventual discovery of his place in the world is so totally engrossing and funny, so heartwarming yet unsentimental, that the reader will hardly notice how heavy the book is. It's just  heavy because it's so chock full of the feels.
A couple more! I finished reading Bluebird, Bluebird, the latest from Atticka Locke (a writer and producer of Empire), just before the end of the year but I'll add it to this list for those in the mood for a solid noir thriller. Darren Matthews, a black Texas Ranger, is in East Texas investigating the murders of a black lawyer from out of town and a local white woman. He runs into threats from the Klan and from his own demons as he pursues the truth about what happened, and uncovers a lot more.
And speaking of television! The debut novel by Krysten Ritter (of Jessica Jones) is totally worth reading! Bonefire is a clever, suspenseful corporate thriller set in a small company town in Indiana. Expect the unexpected and enjoy another flawed, unreliable, protagonist. They're the best kind!