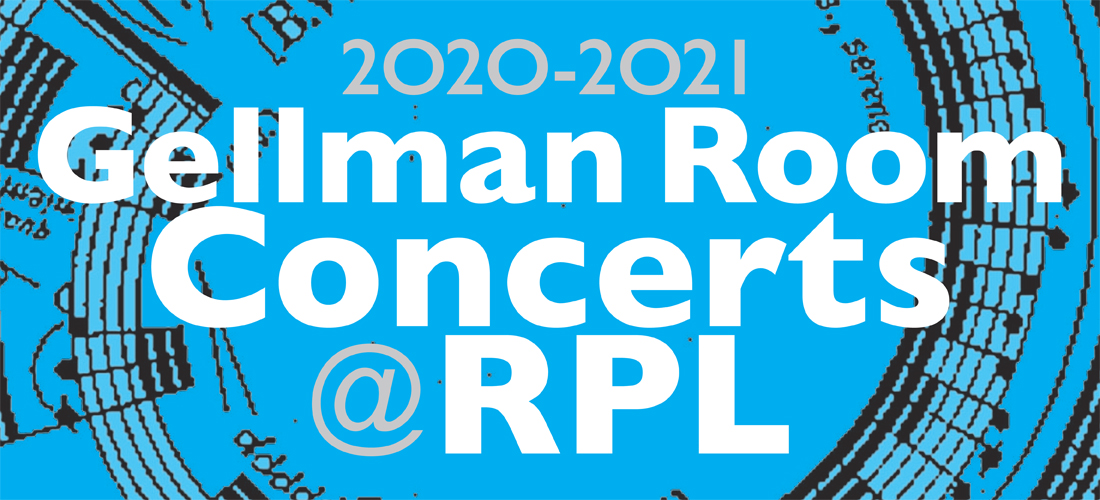 The safety of our patrons, musicians and staff are our top priority. All concerts of the 2020 - 2021 season may be offered through a livestream or live and are subject to change. Please visit this page often for updates regarding all upcoming performances.

Events being live streamed through Zoom can be accessed in two ways. Each live streamed concert is hosted through Zoom and shared on our Youtube channel where it can be watched live. Viewers interested in watching the stream through Zoom must register to receive the invitation.
For the full Gellman Room Concert Series performance list, please check this season's event flyer.
October
Diversity & Resilience
RVA Baroque
Gellman Room
RVA Baroque presents a program that celebrates diversity among musicians in the baroque era and within our city now with composers Salmone Rossi, Johann Rosenmulle, Chiarra Cozzolani, John Stanley, Sigismondo d'India, and Joseph Boulogne.
November
An Afternoon of Romantic German Lieder and Opera
James Taylor, Charles Staples
Gellman Room
"An Afternoon of Romantic German Lieder and Opera"—music of Ludwig van Beethoven and Richard Wagner: An die ferne Geliebte, Beethoven's only true song cycle and the first important example of the form, Wagner's Wesendonck Lieder, and two songs from Der Ring des Niebelungen.