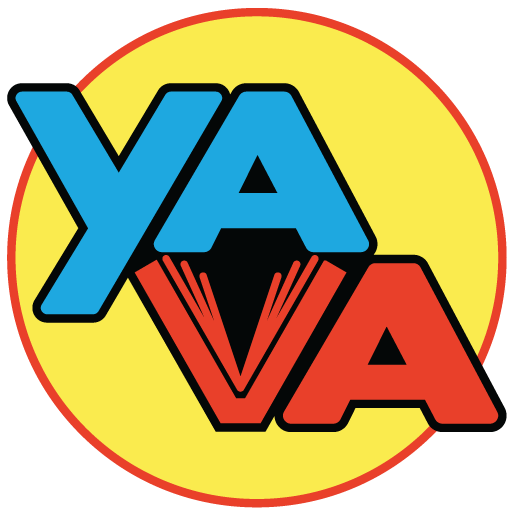 Young Adult Virginia Author Award
2023 YAVA Awards Celebration
Join us IN PERSON or virtually for the 2023 YAVA Award Celebration!
This year's theme is "Retro Video Games" so, grab your controller and mark your calendars!
Meet Virginia Authors, Book sales, signings, swag, and giveaways.
Spread the word!
Educators, attend and enter for a chance to win an author visit for your school!
Funded by the Friends of the Richmond Public Library, the Richmond Public Library Foundation, and Dominion Energy.
2023 AWARD NOMINEES
X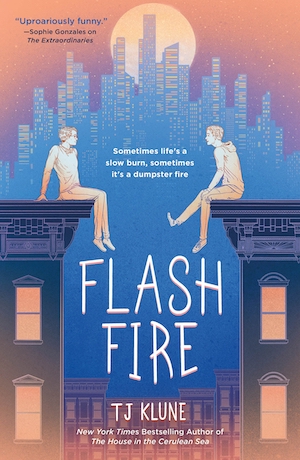 Flash Fire
Through bravery, charm, and an alarming amount of enthusiasm, Nick landed himself the superhero boyfriend of his dreams. Now instead of just writing stories about him, Nick actually gets to kiss him. But having a superhero boyfriend isn't everything Nick thought it would be--he's still struggling to make peace with his own lack of extraordinary powers. When new Extraordinaries begin arriving in Nova City--siblings who can manipulate smoke and ice, a mysterious hero who can move objects with their mind, and a drag queen superhero with the best name and the most-sequined costume anyone has ever had--it's up to Nick and his friends Seth, Gibby, and Jazz to determine who is virtuous and who is villainous.
X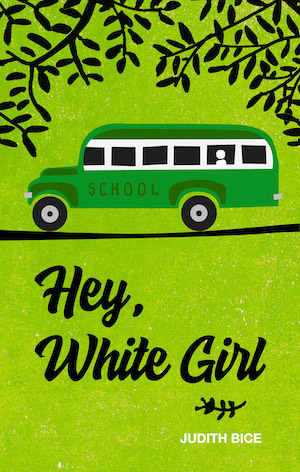 Hey, White Girl
In the summer of Woodstock and the moon landing, a traditional Virginia town forces its Black and White students to cross the city and integrate the schools, unraveling the predictable white path of the Randolph children and the plans their parents had for them. Nell Randolph tries to make the best of her first year of high school at a black school. Her mother is unnerved by the changes she sees in Nell and arranges for her to transfer to a private girls' school. The Vietnam War is raging in the background, inciting fear of the draft for Donald, Nell's older brother, who involves Nell in decisions that change the trajectory of his life. Even the stability of their church life is challenged when a new priest comes to town. Hey, White Girl by Judith Bice is told by an older Nell as she traces the fracture of her family through the lens of Civil Rights. Her memories and reflections reveal she is only at the beginning of understanding the complexities of family, race, and privilege. The reader is drawn into the narrator's experience and compelled to examine with her the personal consequences and responsibilities of cultural change.
X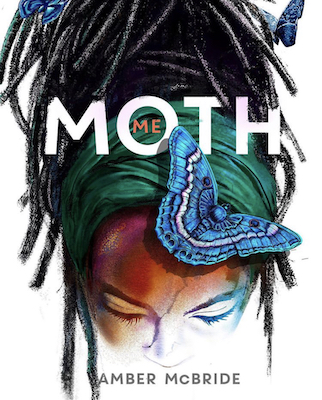 Me (Moth)
Moth has lost her family in an accident. Though she lives with her aunt, she feels alone and uprooted. Until she meets Sani, a boy who is also searching for his roots. If he knows more about where he comes from, maybe he'll be able to understand his ongoing depression. And if Moth can help him feel grounded, then perhaps she too will discover the history she carries in her bones. Moth and Sani take a road trip that has them chasing ghosts and searching for ancestors. The way each moves forward is surprising, powerful, and unforgettable. Here is an exquisite and uplifting novel about identity, first love, and the ways that our memories and our roots steer us through the universe.
X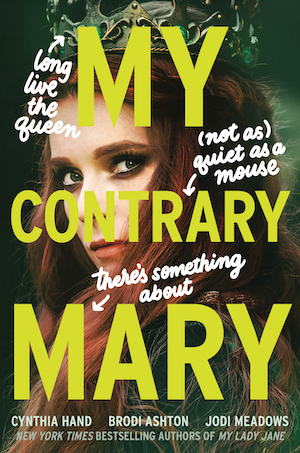 My Contrary Mary
Welcome to Renaissance France, a place of poison and plots, of beauties and beasts, of mice and . . . queens?⠀ Mary is the queen of Scotland and the jewel of the French court. Except when she's a mouse. Yes, reader, Mary is an Eðian (shapeshifter) in a kingdom where Verities rule. It's a secret that could cost her a head—or a tail.⠀ Luckily, Mary has a confidant in her betrothed, Francis. But after the king meets a suspicious end, things at the gilded court take a treacherous turn. Thrust onto the throne, Mary and Francis are forced to navigate a viper's nest of conspiracies, traps, and treason. And if Mary's secret is revealed, heads are bound to roll.
X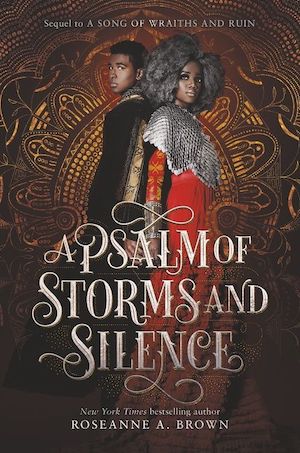 A Psalm of Storms and Silence
Karina lost everything after a violent coup left her without her kingdom or her throne. Now the most wanted person in Sonande, her only hope of reclaiming what is rightfully hers lies in a divine power hidden in the long-lost city of her ancestors. Meanwhile, the resurrection of Karina's sister has spiraled the world into chaos, with disaster after disaster threatening the hard-won peace Malik has found as Farid's apprentice. When they discover that Karina herself is the key to restoring balance, Malik must use his magic to lure her back to their side. But how do you regain the trust of someone you once tried to kill? As the fabric holding Sonande together begins to tear, Malik and Karina once again find themselves torn between their duties and their desires. And when the fate of everything hangs on a single, horrifying choice, they each must decide what they value most—a power that could transform the world, or a love that could transform their lives.
X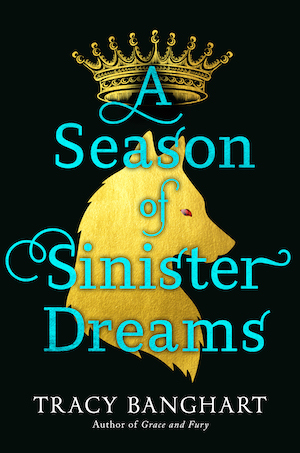 A Season of Sinister Dreams
Annalise may be cousin to the prince, but her past isn't what she claims, and she possesses a magic so powerful it takes all her strength to control it. Evra is a country girl, and has watched as each friend and family member came into their own magic, while hers remains dormant. But everything changes after Annalise loses control of herself and Evra begins experiencing the debilitating visions of a once-in-a-generation clairvoyant meant to serve the crown. Thrown together at court, Evra and Annalise find that they have the same goal: to protect their kingdom from the powerful men who are slowly destroying it. But neither is quick to trust the other — Evra's visions suggest a threat to royal rule, and Annalise worries that her darkest secrets will be revealed. Their magic at odds, the young women circle each other, until the truth must come out.
X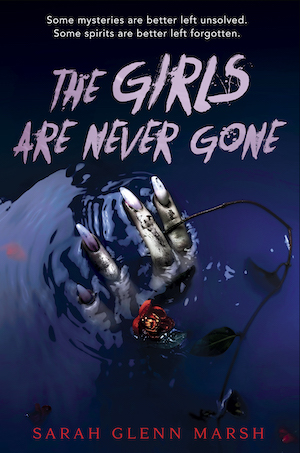 The Girls are Never Gone
Dare Chase doesn't believe in ghosts. Privately, she's a supernatural skeptic. But publicly, she's keeping her doubts to herself—because she's the voice of Attachments, her brand-new paranormal investigation podcast, and she needs her ghost-loving listeners to tune in. That's what brings her to Arrington Estate. Thirty years ago, teenager Atheleen Bell drowned in Arrington's lake, and legend says her spirit haunts the estate. Dare's more interested in the suspicious circumstances surrounding her death—circumstances that she believes point to a living culprit, not the supernatural. Still, she's vowed to keep an open mind as she investigates, even if she's pretty sure what she'll find. But Arrington is full of surprises. Good ones like Quinn, the cute daughter of the house's new owner. And baffling ones like the threatening messages left scrawled in paint on Quinn's walls, the ghastly face that appears behind Dare's own in the mirror, and the unnatural current that nearly drowns their friend Holly in the lake. As Dare is drawn deeper into the mysteries of Arrington, she'll have to rethink the boundaries of what is possible. Because if something is lurking in the lake…it might not be willing to let her go.
X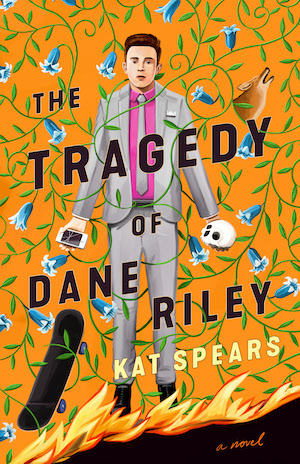 The Tragedy of Dane Riley
Dane Riley's grasp on reality is slipping, and he's not sure that he cares. While his mother has moved on after his father's death, Dane desperately misses the man who made Dane feel okay to be himself. He can't stand his mother's boyfriend, or the boyfriend's son, whose favorite pastime is tormenting Dane. Then there's the girl next door: Dane can't quite define their relationship, and he doesn't know if he's got the courage to leave the friend zone. An emotional novel about mental health, and dealing with grief and growing up, The Tragedy of Dane Riley is the story of a teenager looking to make sense of his feelings in the wake of tragedy, and finding the strength he needs to make life worth living.
X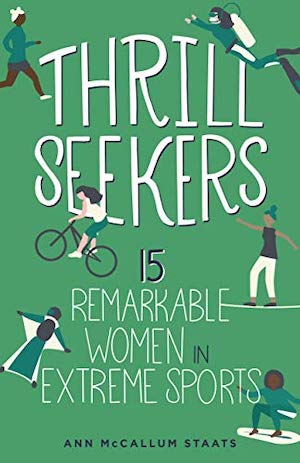 Thrill seekers : 15 remarkable women in extreme sports
What is the allure of the extreme? Who are the women who seek out and excel at sports outside the conventional, such as cave diving, wingsuit flying, or Formula 1 racing? This collection of female adventure dynamos is as fascinating as it is empowering. Ann McCallum Staats introduces readers to a diverse and fascinating selection of women whose determination, grit, and courage have propelled each of them into a life far from the sidelines.
X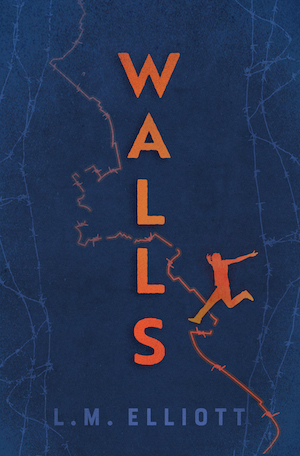 Walls
Can two cousins on opposite sides of the Cold War and a divided city come together when so much stands between them? Drew is an army brat in West Berlin, where soldiers like his dad hold an outpost of democracy against communist Russia. Drew's cousin Matthias, an East Berliner, has grown up in the wreckage of Allied war bombing, on streets ruled by the secret police. From enemy sides of this Cold War standoff, the boys become wary friends, arguing over the space race, politics, even civil rights, but bonding over music. If informants catch Matthias with rock 'n' roll records or books Drew has given him, he could be sent to a work camp. If Drew gets too close to an East Berliner, others on the army post may question his family's loyalty. As the political conflict around them grows dire, Drew and Matthias are tested in ways that will change their lives forever. Set in the tumultuous year leading up to the surprise overnight raising of the Berlin Wall in August 1961, and illustrated with dozens of real-life photographs of the time, Walls brings to vivid life a heroic and tragic episode of the Cold War.
X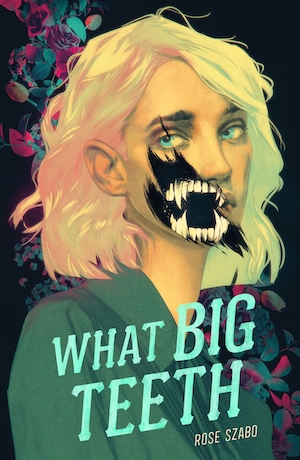 What Big Teeth
Rose Szabo's thrilling debut is a dark and thrilling novel about a teen girl who returns home to her strange, wild family after years of estrangement. Eleanor Zarrin has been estranged from her wild family for years. When she flees boarding school after a horrifying incident, she goes to the only place she thinks is safe: the home she left behind. But when she gets there, she struggles to fit in with her monstrous relatives, who prowl the woods around the family estate and read fortunes in the guts of birds. Eleanor finds herself desperately trying to hold the family together — in order to save them all, Eleanor must learn to embrace her family of monsters and tame the darkness inside her.
X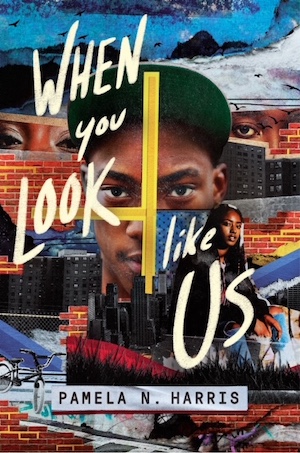 When You Look Like Us
When you look like us—brown skin, brown eyes, black braids or fades—people think you're trouble. No one looks twice at a missing black girl from the projects because she must've brought whatever happened to her upon herself. I, Jay Murphy, can admit that, for a minute, I thought my sister, Nicole, got too caught up with her boyfriend—a drug dealer—and his friends. But she's been gone too long now. If I hadn't hung up on her that night, she'd be spending time with our grandma. If I was a better brother, she'd be finishing senior year instead of being another name on a missing persons list. It's time to step up and do what the Newport News police department won't. Nic, I'm bringing you home.
X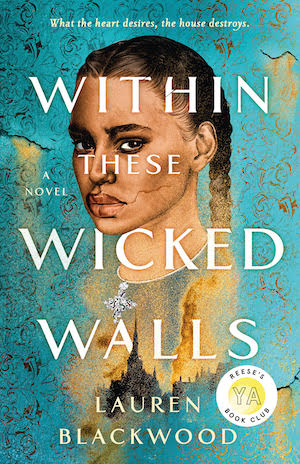 Within These Wicked Walls
Andromeda is a debtera -- an exorcist hired to cleanse households of the Evil Eye. She would be hired, that is, if her mentor hadn't thrown her out before she could earn her license. Now her only hope of steady work is to find a patron -- a rich, well-connected individual who will vouch for her abilities. When a handsome young heir named Magnus Rochester reaches out to hire her, Andromeda takes the job without question. Never mind that he's rude and demanding and eccentric, that the contract comes with a number of outlandish rules... and that almost a dozern debtera had quit before her. If Andromeda wants to learn a living, she has no choice. But she quickly realizes this is a job like no other, with horrifying manifestations at every turn, and that Magnus is hiding far more than she has been trained for. Death is the most likely outcome if she stays, and the reason every debtera before her has quit. Leaving Magnus to live out his curse alone isn't an option because -- heaven help her -- she's fallen for him.
2022 Winner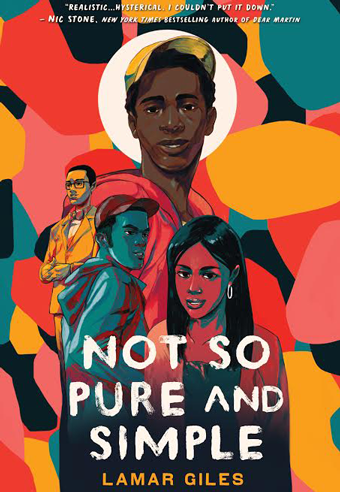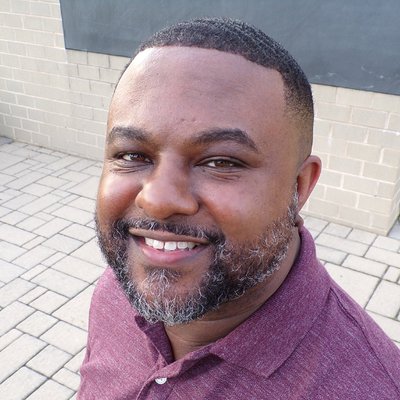 ---
Lamar Giles' 2020 novel, Not So Pure and Simple (Quill Tree Books, 2020), is his first contemporary YA book. It is a story about growing up, first love, how to handle sex and peer pressure as a teen, toxic masculinity, and so much more. The author tells a narrative that is both heartfelt and authentic all while being hilarious and approachable to the teen reader.
Giles' novel was selected as this year's winner of the YAVA Award by a panel of teen judges. Here are some of the things they had to say about Not So Pure and Simple:
"I loved this book. I thought the pacing, plot, and characters were all excellent and I loved the theme of defeating toxic masculinity and confronting your own flaws. 10/10!"

"I found this book hilarious the entire way through. It grabbed my attention when I first started and never released it."

"I expected the book to be primarily focused on a romance between the main character and his crush. However, as I got farther into the book, the plot deepened and layered into a multi-textured portrayal of teenage life."

"I appreciated the many layers of themes (secular vs religious education, feminism vs toxic masculinity, friendship vs romance, and more) that ran through the novel. This is the book I would recommend my local library add to their collection."

"This book was extremely enjoyable! I could not put it down and always read more than I intended to when I picked it up. The plot never slowed down and always kept the reader engaged. The message against toxic masculinity was clearly established and presented in a way that did not feel forced or overly educational to the point of taking away reader interest. This message felt timely and relevant to many genders, races, and ages, which made it a fantastic book!"
In addition to this novel, Giles has published both middle grade and YA fiction, across multiple genres. He is a two-time Edgar Award finalist in the YA category, for his debut YA thriller Fake ID (HarperCollins, 2014), and his second YA thriller, Endangered (HarperTeen, 2015). His third and fourth YA thrillers, Overturned (Scholastic, 2017) and Spin (Scholastic, 2019), as well as his middle-grade debut The Last Last-Day-of-Summer (Versify, 2019) received glowing New York Times reviews, and were named to multiple Best Of lists, including Time Magazine, Kirkus Reviews, and Amazon. Spin was also a YAVA Award Finalist in 2021.
Aside from his writing, Giles is a founding member of We Need Diverse Books, an organization that advocates for essential changes in the publishing industry to produce and promote literature that reflects and honors the lives of all young people.
About
The Richmond Public Library's annual Young Adult Virginia Author (YAVA) Award highlights excellence in writing for readers at the middle and high school level by Virginia authors. The YAVA Celebration began in 2013 as "Teen '13." It has grown to include a year-long award process culminating in the spring with our annual celebration. Beginning in 2020, the YAVA Award winner will be selected by a panel of teen judges and announced during the annual YAVA Celebration. This is our Library's biggest teen event, providing readers an opportunity to interact with local authors, learn about current young adult literature, and engage with others in the community. We value the entire YAVA Award process as an opportunity for teens to connect, engage, and become inspired.
YAVA Timeline
January 1st - Nomination period begins, Teen Judge applications open
February 28th - Nomination period ends, Teen Judge Applications close
3rd or 4th Saturday in April - YAVA Award Celebration & winning author announced
May 1 - YAVA Teen Judges notified
Summer - Nominees are announced
Rolling - YAVA committee applications open
Apply to the Committee
Thank you for your interest in becoming a YAVA Committee Member! We are always looking for librarians, educators, and other community members who work with teens to become part of our team. You don't have to live in Richmond to apply, we love virtual members as well! We only have three requirements:
You must live and work in Virginia.
You must currently work with teens in some capacity.
You must love YA books and have a passion for literacy!
Committee members may be involved in one or more of the following activities:
Read/screen nominated YAVA titles.
Selection of teen judges.
Planning the annual YAVA Award Celebration.
Planning/implementing YAVA-related programs across the state.
General promotion of all YAVA-related activities.
Helping to generate new, innovative ideas for the YAVA program and all its components.
We accept committee member applications on a rolling basis. For questions, please email Committee Chair, Jennifer Deuell, at jennifer.deuell@rva.gov