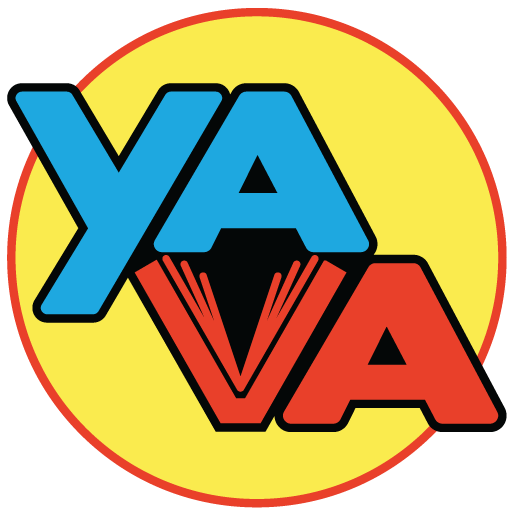 Young Adult Virginia Author Award
2023 Winner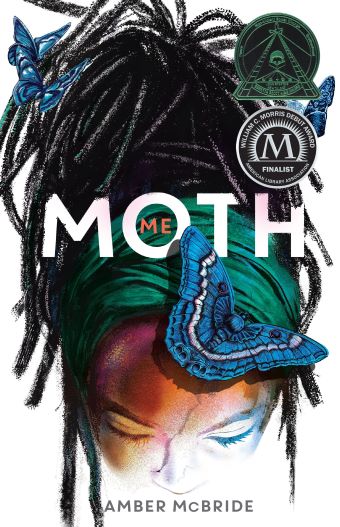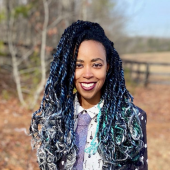 ---
Amber McBride's 2023 novel Me (Moth) (Feiwel & Friends, 2021) is a novel in verse and McBride's debut novel. It is a story of identity, grief, first love, and "the ways that our memories and our roots steer us through the universe." It is both heartbreaking and uplifting, emotionally beautiful, and provides the most epic plot twist with an equally satisfying ending.
McBride's novel was selected as this year's winner of the YAVA Award by a panel of teen judges. Here are some of the things they had to say about Me (Moth):
"The poetry in Me (Moth) by Amber McBride is unique and meaningful, discussing topics of grief and depression through the eyes of Moth and Sani. Many aspects of this book are relatable to teens who struggle with mental health, making it the perfect recipient of this award."

"This book conveys deep emotions about grief and the struggles of losing family members. The growth and change of the characters throughout the book was truly fascinating. Overall, this book was very emotional and brought to light such depth of the importance of life."

"I feel as though Amber McBride's Me (Moth) should be the winner of the YAVA award because it made me feel so connected to the story in a way I haven't felt with a book in awhile. It is uniquely written in verse and the writing is so incredibly beautiful. The story is easy to understand and captures the reader from the beginning. Also, I think it did the best job of truly appealing to a young adult audience."
McBride is currently a professor at the University of Virginia. "Originally from everywhere," McBride was born in Heidelberg, Germany and lived in several different states until the age of 18. She "low key practices Hoodoo and high key devours books (150 or so a year keep her well fed). In her spare time she enjoys pretending it is Halloween every day, organizing her crystals, watching K-dramas and accidentally scrolling through TikTok for 3 hours at a time."
About
The Richmond Public Library's annual Young Adult Virginia Author (YAVA) Award highlights excellence in writing for readers at the middle and high school level by Virginia authors. The YAVA Celebration began in 2013 as "Teen '13." It has grown to include a year-long award process culminating in the spring with our annual celebration. Beginning in 2020, the YAVA Award winner will be selected by a panel of teen judges and announced during the annual YAVA Celebration. This is our Library's biggest teen event, providing readers an opportunity to interact with local authors, learn about current young adult literature, and engage with others in the community. We value the entire YAVA Award process as an opportunity for teens to connect, engage, and become inspired.
YAVA Timeline
January 1st - Nomination period begins, Teen Judge applications open
February 28th - Nomination period ends, Teen Judge Applications close
3rd or 4th Saturday in April - YAVA Award Celebration & winning author announced
May 1 - YAVA Teen Judges notified
Summer - Nominees are announced
Rolling - YAVA committee applications open
Apply to the Committee
Thank you for your interest in becoming a YAVA Committee Member! We are always looking for librarians, educators, and other community members who work with teens to become part of our team. You don't have to live in Richmond to apply, we love virtual members as well! We only have three requirements:
You must live and work in Virginia.
You must currently work with teens in some capacity.
You must love YA books and have a passion for literacy!
Committee members may be involved in one or more of the following activities:
Read/screen nominated YAVA titles.
Selection of teen judges.
Planning the annual YAVA Award Celebration.
Planning/implementing YAVA-related programs across the state.
General promotion of all YAVA-related activities.
Helping to generate new, innovative ideas for the YAVA program and all its components.
We accept committee member applications on a rolling basis. For questions, please email Committee Chair, Jennifer Deuell, at jennifer.deuell@rva.gov