Dianne Wilkins
Dooley Hall and Dooley Foyer
Diane Wilkin Wilkin is an artist who began studying photography and printmaking at the University of Virginia. After a career teaching fine art, fine craft & photography to high school students in PA, she settled in central Virginia. Wilkin is exploring the use of pastels for large drawings and multiple methods of printmaking – returning to the roots of her training in artistic practices.
Inspired by juxtapositions, patterns, and 'chaos' in nature, Wilkin wants her imagery to make connections with others – reflecting the universal experiences we 'feel' in the spaces of the world.
"What I don't see (the negative space) often intrigues me more than the objects themselves. I continue to explore new techniques and materials. I love working large so I can better reflect the grandeur around us. " As a practicing artist and art educator, Wilkin finds that both roles feed and enhance each other, continuously encouraging exploration.
Focus Group Camera Club
Gellman Room
Founded in 1989, the Focus Group Camera Club (FGCC) is a diverse group of avid photographers in the greater Richmond area who work together to advance and improve our experience and practice of photography, technically and artistically. We strive to perform at both a higher level collectively and to make progress individually as a result.
Blair Barbour
Second Floor
Blair Barbour, spent her youth between the art scene in Philadelphia and skeet shooting in the back woods of Virginia. She is a big part of the local animal advocacy scene, winning Miss Pinup Philadelphia 2014 and helping to raise awareness for breed discrimination through the organization Pinups for Pitbulls. Art is her number one passion and she works in a number of mediums, but her signature style is paper collage. In her Art career she has been on the board of one of the top 20 shows in the country in Philadelphia for 15 years.
She is currently residing in the Caribbean Sea, spending half of the year as a chef on a sailboat, scuba diving with sharks, volunteering making murals for the Women's Coalition in St. Croix and shows her Caribbean inspired work in galleries in the Virgin Islands.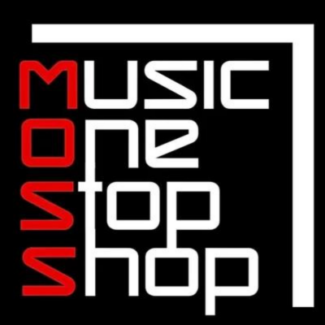 RPL is also pleased to collaborate with Music One Stop Shop (MOSS) for a monthly showcase featuring local musicians. Start your month off with creativity and culture at the Main Library!