Law Library
The Richmond Public Law Library is a full service public law library located in the Main Library and is open to Metro Richmond residents as well as the legal community. In addition to print materials, the Law Library offers free access to both WestlawNext and Lexis Advance legal research databases, and Gale Legal Forms online. We also host "Know Your Rights" Community Law Classes and legal research classes all free and open to the public. Bimonthly, the Law Librarian leads the online, Oliver W. Hill Book Club discussions.
Collection
The Law Library collection includes a combination of both physical and digital materials. All materials in this collection are reference books that cannot be checked out. For remote access to our digital resources, please read our remote access guidelines.
American Law Reports - ALR Series 1-7
American Law Reports - ALR Series 1-3
American Jurisprudence - Am Jur 2d
Corpus Juris Secundum - CJS
Federal Reporter® (National Reporter System) Fed 2d, Fed 3d, Fed 4th
Federal Supplement (National Reporter System®) - Fed Supp, Fed Supp 2d, Fed Supp 3d
Virginia Administrative Regulations
Michie's Jurisprudence of Virginia and West Virginia
Richmond City, State, and Federal Codes
Digest of Southeastern Court Decisions
Virginia Court of Appeals Reports
Virginia Circuit Court Opinions
United States Supreme Court Reports, Lawyers' Edition
Virginia Practice Materials
Westlaw Civil Rights Legal Materials
COVID-19 Legal Materials & News
More Law Library Services
---
Remote Westlaw Access
We are pleased to report that Thomson Reuters has made available Westlaw temporary, restricted access for patron researchers.
You may now choose one of three options as to the type of free Westlaw temporary access you need:
Access Options
Remote Access One-time Westlaw remote access is available for one 7-Day Trial of Westlaw Edge. Here is the registration link. Access the Westlaw trial page and complete the required fields. The email used by users cannot be known to the Thomson Reuters system. Always select "Library User" in the Organization Type field. Click Continue. Complete your OnePass profile and click Launch Trial. Call 800-937-8529 for Technical Support. Do not call the Library.
Research by Request Your second option for using Westlaw from home is to contact the Law Library by telephone, or email to request that the research be performed by the law librarian on your behalf. This service may be limited, depending on demand and the availability of staff. For telephone requests, call 804-646-6500. For email requests, email Meldon.Jenkins-Jones@RVA.gov.
Using the Computer in the Law Library Finally, if you are able to come to the Law Library to conduct your legal research yourself, our regular hours for computerized legal research are Monday through Friday, 10 am to 4:45 pm. However, it is best to call ahead to make sure that we are here when you are planning to visit. Our phone number is 804-646-6500. You would then have the option of using Lexis Advance or Westlaw. Time on the computer may be limited, depending on demand.
Oliver W. Hill Book Club discusses Carrying Independence with author Karen A. Chase
July 11
6:30pm - 7:30pm
Author Visit Book Discussion Civic Life Law Virtual
CELEBRATE United States independence with us as popular Richmonder Karen A. Chase shares insights about her acclaimed historical fiction, Carrying Independence with the online Oliver W. Hill Book Club! A Q&A will follow the discussion. TH...
Learn More
Law Library Blog
---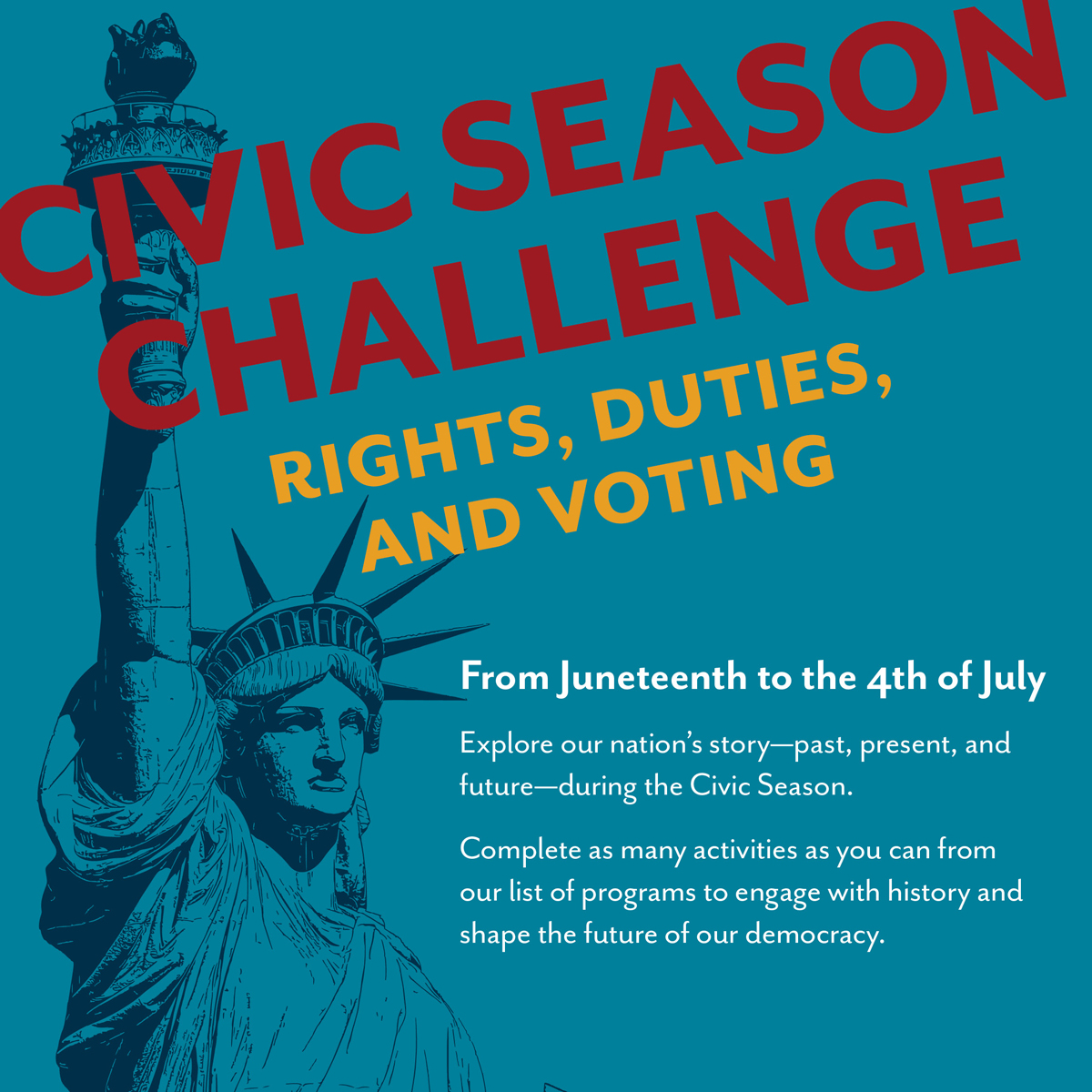 CIVIC SEASON IS HERE!
CIVIC SEASON IS UPON US! What is Civic Season? Generally, concepts such as patriotism and freedom are highlighted starting the week of Flag Day (June 14th) and ending on Independence Day (July 4). If you Google "Civic Season Virginia" you will get lots and lots of information, so I will endeavor to explain succinctly what "Civic Season" is and what you should know about it.  According to theCivicSeason.com, the website and the movement were originally developed in 2021 by Made By Us, a partnership collectively led by the...