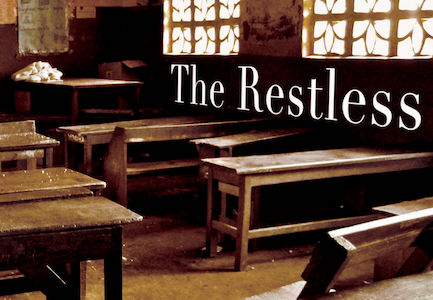 We're back this week with some packing suggestions for your travel reading pleasure. These books are also a good substitute if, like me, you aren't going anywhere for a while. See the world, or at least read about it, with these new books:
Umami by Laia Jufresa (Mexico) A moving story of grief told from multiple perspectives of neighbors in a housing complex in Mexico City.
Old Rendering Plant by Wolfgang Hilbig (Germany) Perfect pocket-sized, dark and powerful book to pack for a short trip.
The Restless by Gerty Dambury (Haiti) I actually read this on a plane trip recently so I can confirm that it works in flight (even if the wifi doesn't).
Lion Cross Point by Masatsugu Ono (Japan) Another slender and suspenseful read for a short trip.
Frankenstein in Baghdad Ahmed Saadawi (Iraq) Humorous, horrifying, and astute, this surreal novel is the book about Iraq we've been waiting for and probably will be my most recommended book this year.
The Perfect Nanny by Leila Slimani (France) Thrilling and shocking: "the killer-nanny novel that conquered France" knocks you over with the first page.
America is Not the Heart by Elaine Castillo (Philippines/United States) The title a reference to the 1946 Filipino-American novel, America is in the Heart, this debut is raw, potent, beautiful, and timely.
Gravel Heart by Abdulrazak Gurnah (Zanzibar) A story of a broken home unfolds into something more.
Beyond the Rice Fields by Naivo (Madagascar) The first Malagasy novel ever translated into English!
My Sister the Serial Killer by Oyinkan Braithwaite (Nigeria) This is set to be released in November but I had to include it here as one to watch out for.