Together, let's take a moment to step back from being inundated with news and worry. In this new series of blog posts about escapist reads, we'll introduce you to new worlds, the future, stories that despite the odds always end happily ever after and, overall, the freedom to get lost in a good book.
If you've never been a reader of romance novels, now might be the perfect time to check them out. Not only because we all deserve some of that happy ending fantasy right now, but also because there are so many incredible authors writing at this time. The genre has expanded a lot since the "bodice rippers" that many people still picture when talking about the romance genre as a whole. Now, though, there's a book for every flavor you might want. Space Opera? Got that. Gargoyles? That too. Secret Prince? Of course.
We may all be stuck at home right now, or working in stressful environments, but it doesn't have to always feel that way. Take a look at some of these romances currently available through the Hoopla app.
A Princess in Theory (Reluctant Royals #1) by Alyssa Cole (adult romance)
Naledi Smith, hard-working grad student, doesn't have time for the emails she assumes are scams claiming she's the lost betrothed of an African Prince. When Prince Thabiso shows up to find his fiancée, he jumps on the chance to get closer to her when Naledi assumes he's in need of a job. But can a relationship be built on lies?
[Love Alyssa Cole and want more? Did you know she's the author of a book set largely in Richmond? Check out "An Extraordinary Union", the first in her acclaimed Loyal League series! It's also available via hoopla!"]
Spectred Isle by K.J. Charles (adult fantasy romance)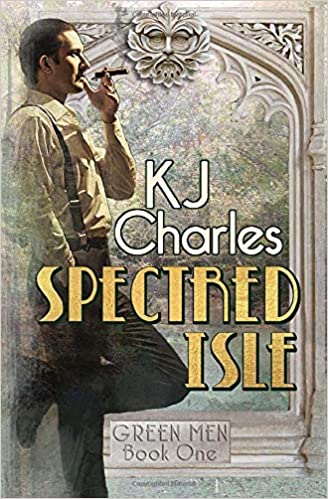 Fantastical alternate history, Spectred Isle is a magical mystery full of green men, archeology, and steamy romance. Saul Lazenby is desperate to keep the one job that will have him, even if his employer is a bit eccentric and keeps sending him on wild goose chases. These wild goose chases keep throwing Saul into the path of the sardonic Randolph Glyde, almost as if it isn't just chance…
The Kiss Quotient by Helen Hoang (adult romance)
Stella Lane, brilliant at her algorithms, has never been good at romance, partially because her job keeps her busy but also because she has Asperger's and most physical affection sends her skin crawling. She decides she needs to get some practice in before attempting a real relationship and hires a charming escort, Michael Phan. Michael is kind and patient in helping Stella become more familiar with physical touch, but that's because it's his job, isn't it?
Carol (or The Price of Salt) by Patricia Highsmith (adult romance)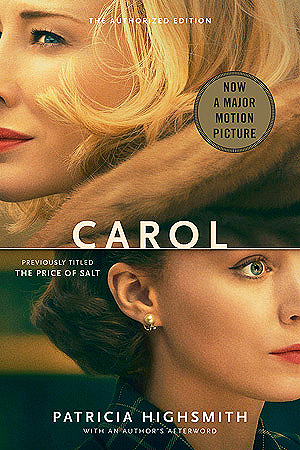 Therese Belivet pursues a relationship after falling head over heels for an alluring customer after a short interaction at the department store she works at. Therese has a hard time getting a read on Carol Aird but it is clear that she has a lot going on in her life, including a complicated divorce. This is a beautiful novel that is full of longing. Even if you have already seen the movie, there is still more for you in the book!
Get a Life, Chloe Brown by Talia Hibbert (adult romance)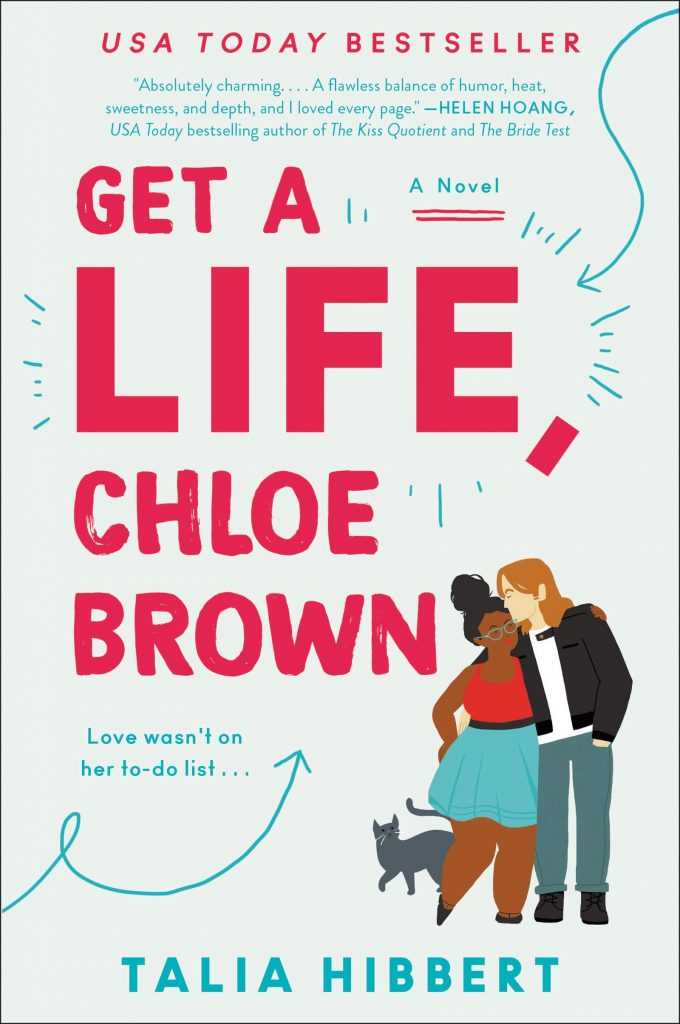 This romantic comedy follows Chloe Brown, a chronically ill computer geek. After almost dying she, finally moves out of her family's mansion and plans to do all the daring things she hasn't done so that she can "get a life". Finding it difficult to do on her own, Chloe recruits her very attractive, very tattooed neighbor, Red.
Bryony and Roses by T. Kingfisher (YA/adult fantasy romance)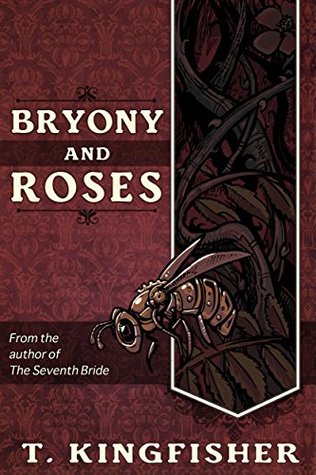 This Beauty and the Beast retelling is full of mysterious magic, witty banter and horticulture. Bryony, in search of rutabaga seeds, gets lost in a blizzard and is only saved when she stumbles into a manor house deep in the forest. The same place that saves her traps her, and now Bryony must contend with the Beast that resides there and all the mysteries haunting them.
The Gentleman's Guide to Vice and Virtue by Mackenzi Lee (YA romance)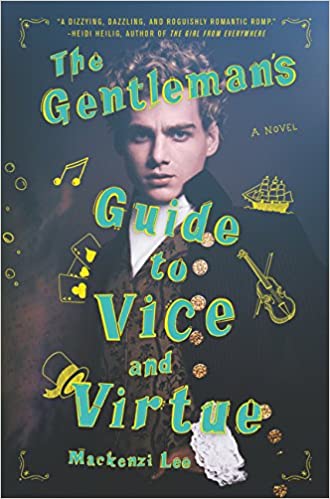 Henry "Monty" Montague, disaster bisexual, sets out on his Grand Tour of Europe with his best friend, Percy, and his younger sister, Felicity. Determined to continue with his roguish passions, even with the taking over the family's estate looming on the horizon, Monty's Tour is going to be anything but smooth, especially when he can't get over his helpless crush on Percy.
Alex + Ada by Jonathan Luna and Sarah Vaughan (YA/adult sci fi romance graphic novel)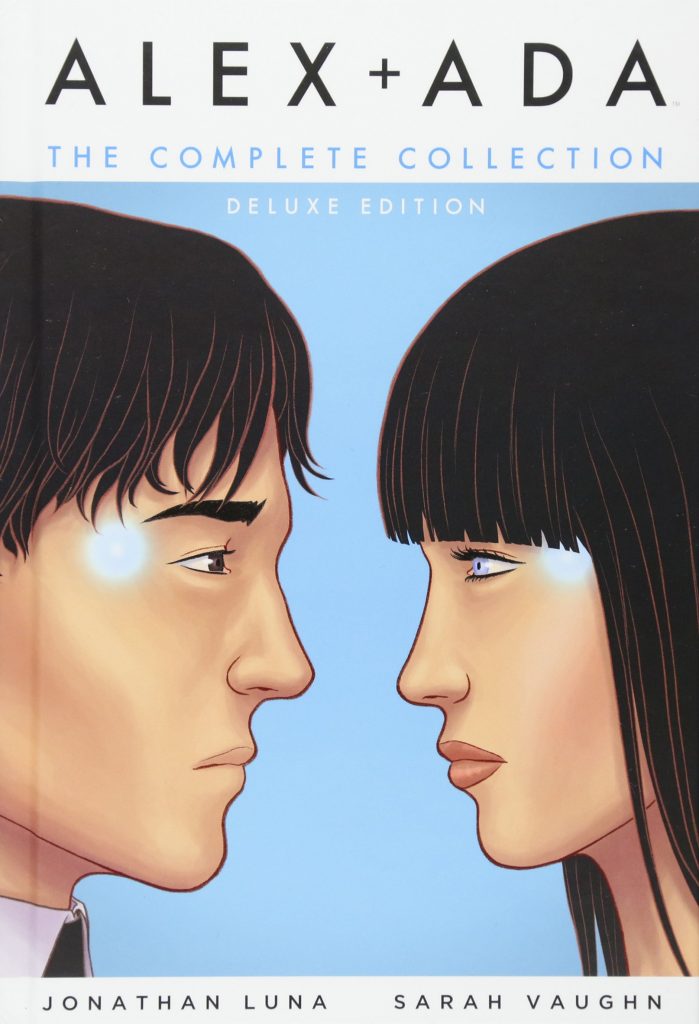 This sc-fi drama follows Alex, depressed after a breakup and just going with the flow, and the android, Ada, who is dropped into his life. Finding that Ada is more than just a robot, Alex makes a decision that will break the law and change both his and Ada's lives.