Together, let's take a moment to step back from being inundated with news and worry. In this series of blog posts about escapist reads, we'll introduce you to new worlds, the future, stories that despite the odds always fight back and, overall, the freedom to get lost in a good book.
"I hate having emotions about reality; I'd much rather have them about Sanctuary Moon," says Murderbot about its favorite media in All Systems Red by Martha Wells. If you are anything like me (and Murderbot) then when you want to relive a sensation or feeling, or if you consume a show that is exactly the perfect thing for you then you go back and visit it repeatedly. (Especially when everything going on in the world is overwhelming.)
Here are some reads you can dive into if you want more of the same… but different.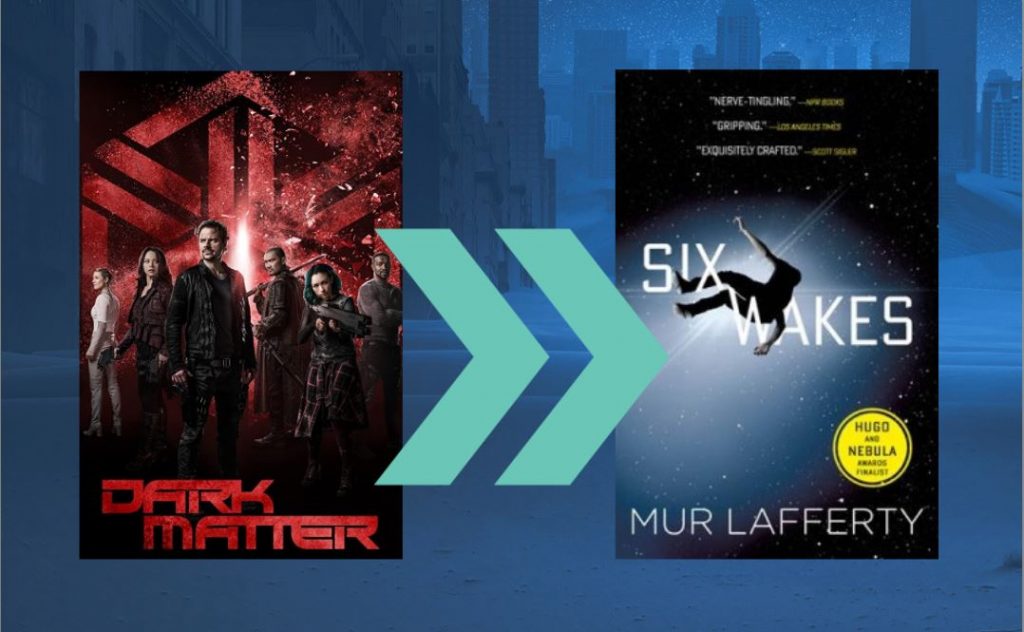 Dark Matter→ Six Wakes by Mur Lafferty
Just like in Dark Matter, Six Wakes starts with the crew of a spaceship waking up with amnesia and zero data on their past. The only thing they know is that one of them had to have been the saboteur. In Six Wakes, though, the crew has been murdered and they are waking up in clone bodies, so they not only have to solve the technological malfunction but which of them killed the others. Like the show, Six Wakes is a fast paced, delightfully pulpy story of opposing personalities shoved together in a spaceship.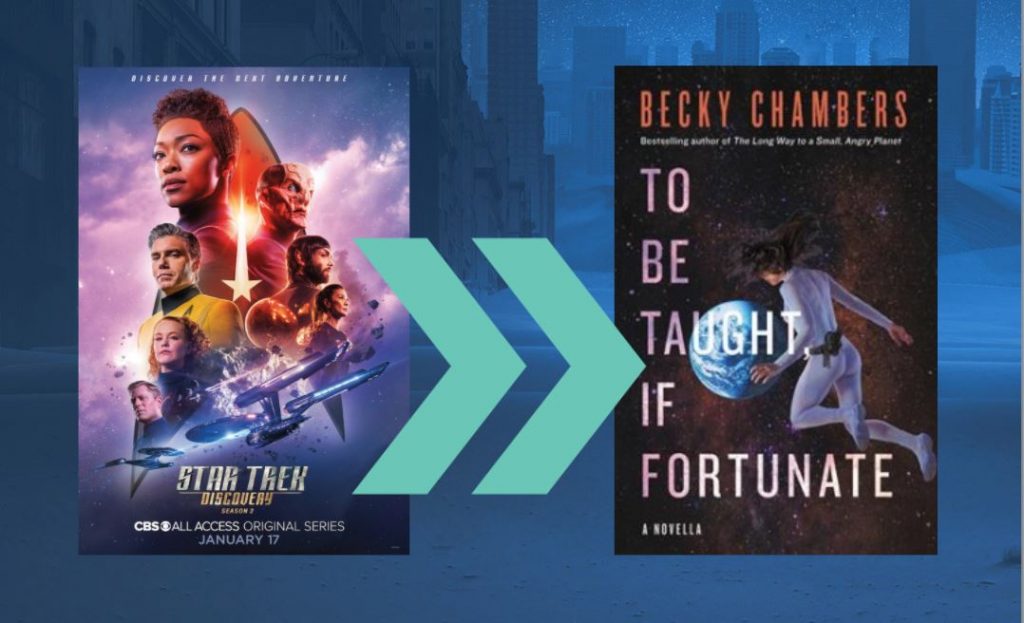 Star Trek: Discovery→ To Be Taught If Fortunate by Becky Chambers (available on Hoopla)
Like Star Trek: Discovery, To Be Taught if Fortunate features a crew of scientists in space trying to do the least harm possible. To Be Taught If Fortunate's characters are on a mission to find a new planet that can be terraformed for humans without too many adverse effects. It is less action packed and has a more insular setting/storyline that Discovery, but they are both optimistic science fiction stories with a crew that has become family.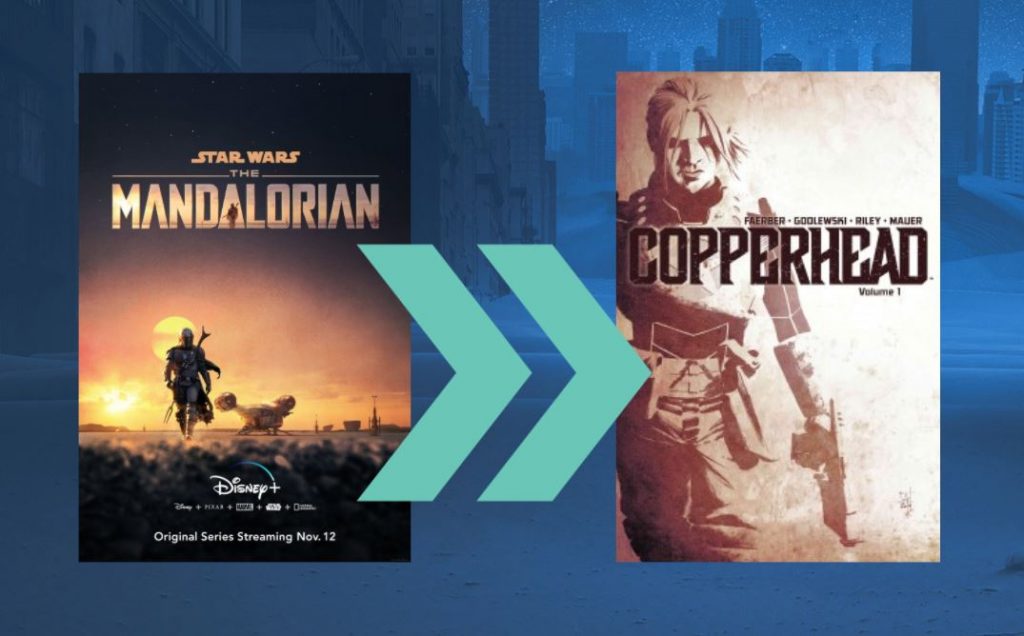 The Mandalorian→ Copperhead by Jay Faerber (available on Hoopla)
Especially towards the latter half of the show, The Mandalorian is very much a space western. TV shows and comics go hand in hand as far as pacing, managing to be both episodic and have an overarching plot. In Copperhead there is a new sheriff in town… on planet. In this comics series, Sheriff Clara Bronson has to deal with her resentful deputy, a shady tycoon, a family of alien locals, all while navigating being a single mom.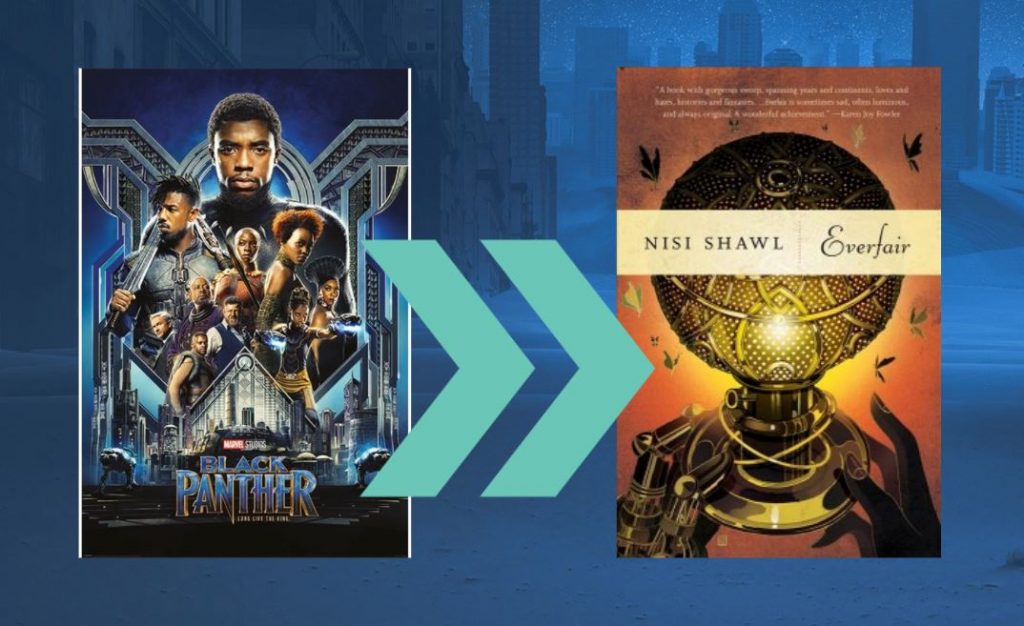 Black Panther→ Everfair by Nisi Shawl
Black Panther is (somewhat) about a country that was completely untouched by colonization, showing how Wakanda thrived and grew without outside destructive influences. While Everfair is not a superhero story and takes place during an alternate Victorian era, it is about a fictional land in, but separate from, Congo. In this novel Nisi Shawl does not ignore the devastating colonization of the Congo by Belgium, but speculates what would have been different if the native population learned steam technology sooner. 
And if you want exactly more of the same, check out the original novels of these TV shows: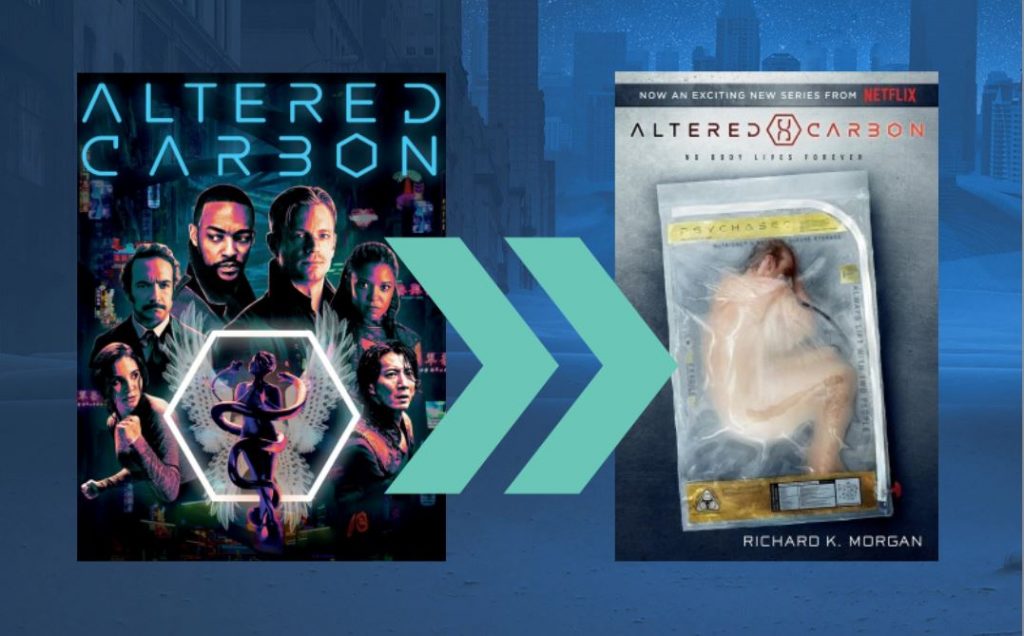 Altered Carbon→ Altered Carbon by Richard K. Morgan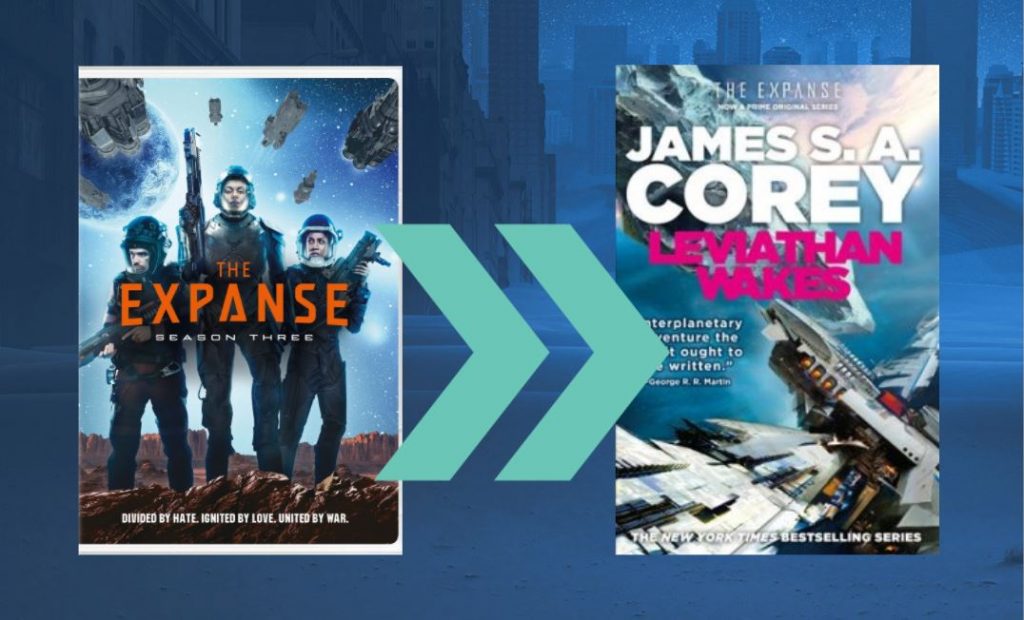 The Expanse→ Leviathan Wakes by James S. A. Corey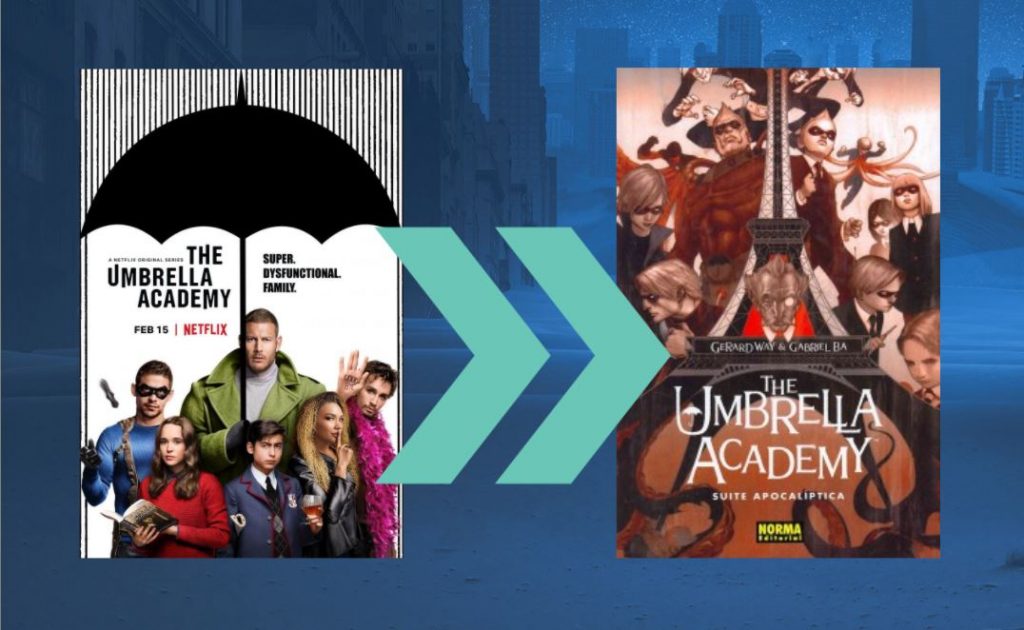 The Umbrella Academy→ The Umbrella Academy by Gerard Way
Some final parting words from Murderbot: "I liked the imaginary people on the entertainment feed way more than I liked real ones, but you can't have one without the other."