The Richmond Room is on the 1st floor of the Main Library, on the west side of the building. Over the years, the space has been the Children's Department and Law Library. We are now developing it into The Richmond Room, which will encompass ongoing and new library services and resources.
Law, Business and Non-Profits
The expanded Richmond Room houses the city's Law Library collections. Patrons will be able to access legal resources such as Westlaw, LexisNexis, Gale Legal Forms, annotated Code of Virginia, and examples of practice forms, pleadings and motions. Charlie Schmidt, the new Law Librarian, will be available to answer legal research questions and connect patrons to legal services. The Richmond Room also holds value for small business or nonprofit operators and staff, who can get assistance with questions related to small business resources, nonprofit governance, fundraising and development.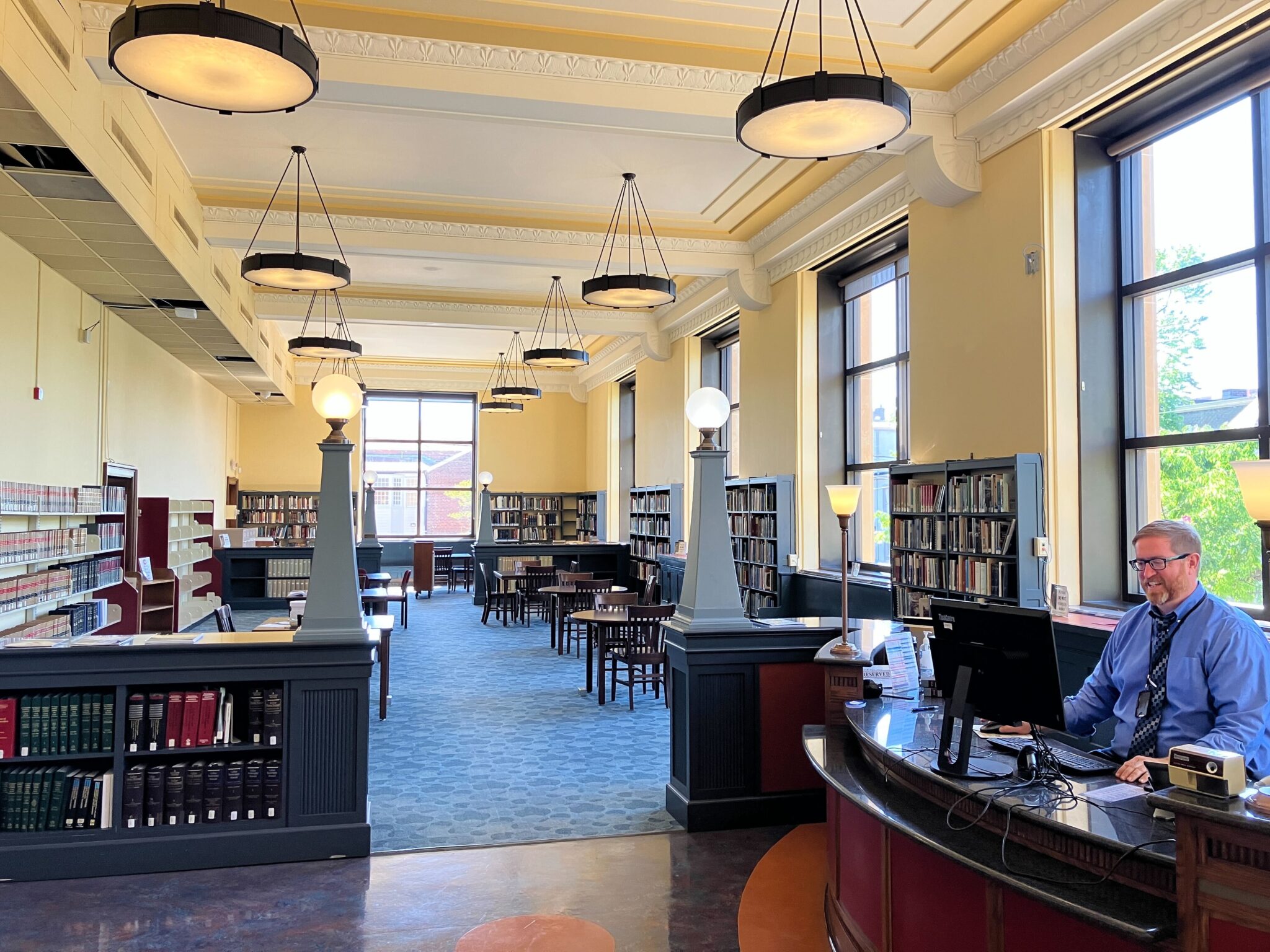 Charlie Schmidt is a Virginia attorney, most recently practicing in the areas of Civil Rights, Criminal Law, Juvenile Justice and Public Policy. Prior to that, he was in private practice focused on commercial, small business and nonprofit governance. He serves on the board of several local nonprofits and has developed a professional network of community and legal connections. Access to justice and building the public's legal knowledge is central to the mission of the Law Library. He is in the Richmond Room to help create a community hub for business, nonprofit and legal knowledge. Email charles.schmidt@rva.gov or call 804-646-6500 for assistance or to set up an appointment.
Special Collections
In addition to the Richmond Room's law and business resources, it is the place to access Special Collections. RPL's Special Collections include:
Materials related to the history and development of Richmond (books, decades of collected ephemera, city directories, maps, etc.)
Newspapers and other publications printed within the City of Richmond
Records of the Richmond Public Library
The Richmond Authors Collection, which includes the works of authors who have lived in Richmond and provides an important link to Richmond's development, growth and culture
International and American children's books of historical interest consisting of Rare Children's Books (RCB), Rare Children's Series (RCS), Rare Tucker Collection (RTC) and Foreign Children's Books
A nascent, but growing collection of oral histories and public history projects conducted in partnership with community members and residents of Richmond
The Richmond Room is a place where patrons can come to learn more about Richmond's history, whether they are browsing out of curiosity or doing a deep-dive on a specific topic. The Richmond Room is a starting point for research where RPL staff can help guide you through our materials as well as direct you to other resources around the city that may be helpful to you.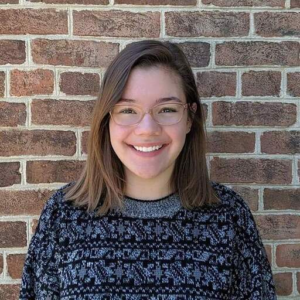 Chloe's professional training is as a public folklorist, specifically preserving and promoting traditional arts and culture. In the past she's worked in hands-on roles with collections at museums and archives and designed programming to help connect patrons with collections. As RPL's Community Memory Fellow, she is very excited to show you around the local history collection in the Richmond Room! She loves a good mystery or scavenger hunt, and looks forward to working with patrons on their local history research questions. For more information about Special Collections and the local history resources in the Richmond Room, please email Chloe.McCormick@rva.gov or call 804-646-3425.