For those of you who are fans of children's and young adult literature, the Youth Media Awards are probably as exciting as the Oscars or the Grammys. The Youth Media Awards include the Newbery, Caldecott, King, Belpre and more awards from the American Library Association — and they were all announced yesterday at the as part of the American Library Association's Midwinter Meeting.
We've rounded up all the winners and highlighted them in this post; however, there are many more wonderful books that took home honors. You can check out the full list of award winners, honor books, and lifetime achievement awards on the ALA website.
The John Newbery Medal is awarded for the most outstanding contribution to children's literature. This year's winner is The Last Cuentista by Donna Barba Higuera!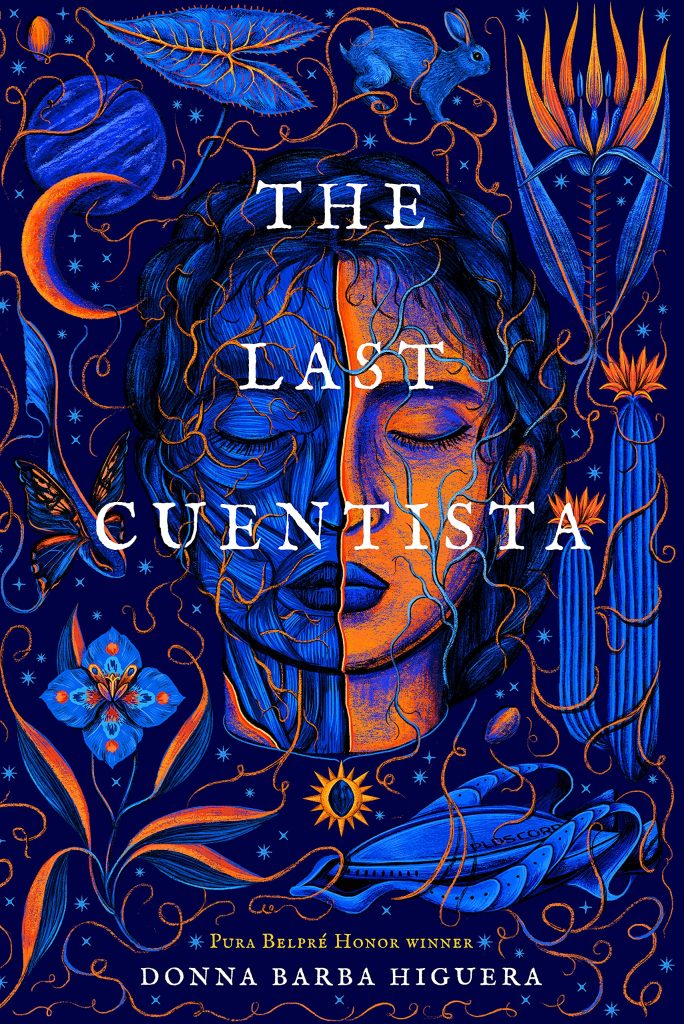 There lived a girl named Petra Peña, who wanted nothing more than to be a storyteller, like her abuelita.

But Petra's world is ending. Earth has been destroyed by a comet, and only a few hundred scientists and their children – among them Petra and her family – have been chosen to journey to a new planet. They are the ones who must carry on the human race.

Hundreds of years later, Petra wakes to this new planet – and the discovery that she is the only person who remembers Earth. A sinister Collective has taken over the ship during its journey, bent on erasing the sins of humanity's past. They have systematically purged the memories of all aboard – or purged them altogether.

Petra alone now carries the stories of our past, and with them, any hope for our future. Can she make them live again?
---
The Randolph Caldecott Medal is awarded or the most distinguished American picture book for children. This year's winner is Watercress, illustrated by Jason Chin and written by Andrea Wang.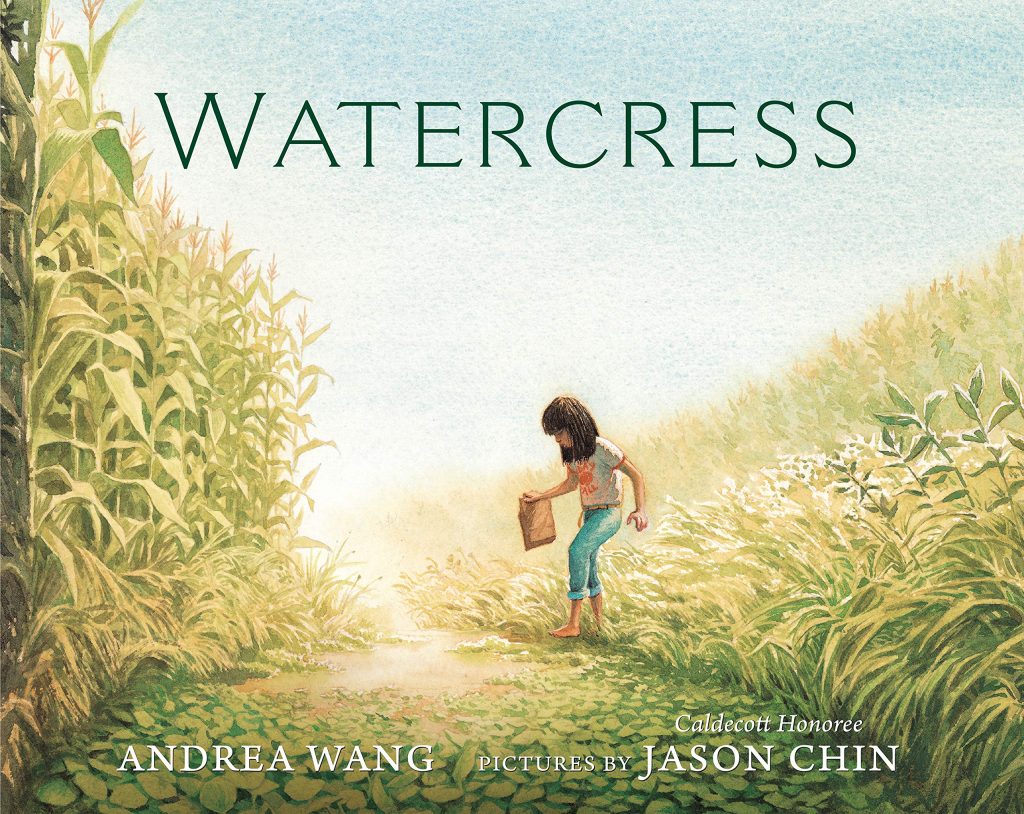 Driving through Ohio in an old Pontiac, a young girl's parents stop suddenly when they spot watercress growing wild in a ditch by the side of the road. Grabbing an old paper bag and some rusty scissors, the whole family wades into the muck to collect as much of the muddy, snail covered watercress as they can.
At first, she's embarrassed. Why can't her family get food from the grocery store? But when her mother shares a story of her family's time in China, the girl learns to appreciate the fresh food they foraged. Together, they make a new memory of watercress.
---
The Coretta Scott King Book Awards recognize an African American author and illustrator of outstanding books for children and young adults. This year's winner of the Coretta Scott King Author Award goes to Carole Boston Weatherford for Unspeakable: The Tulsa Race Massacre. The Coretta Scott King Illustrator Award was awarded to Floyd Cooper, also for Unspeakable: The Tulsa Race Massacre.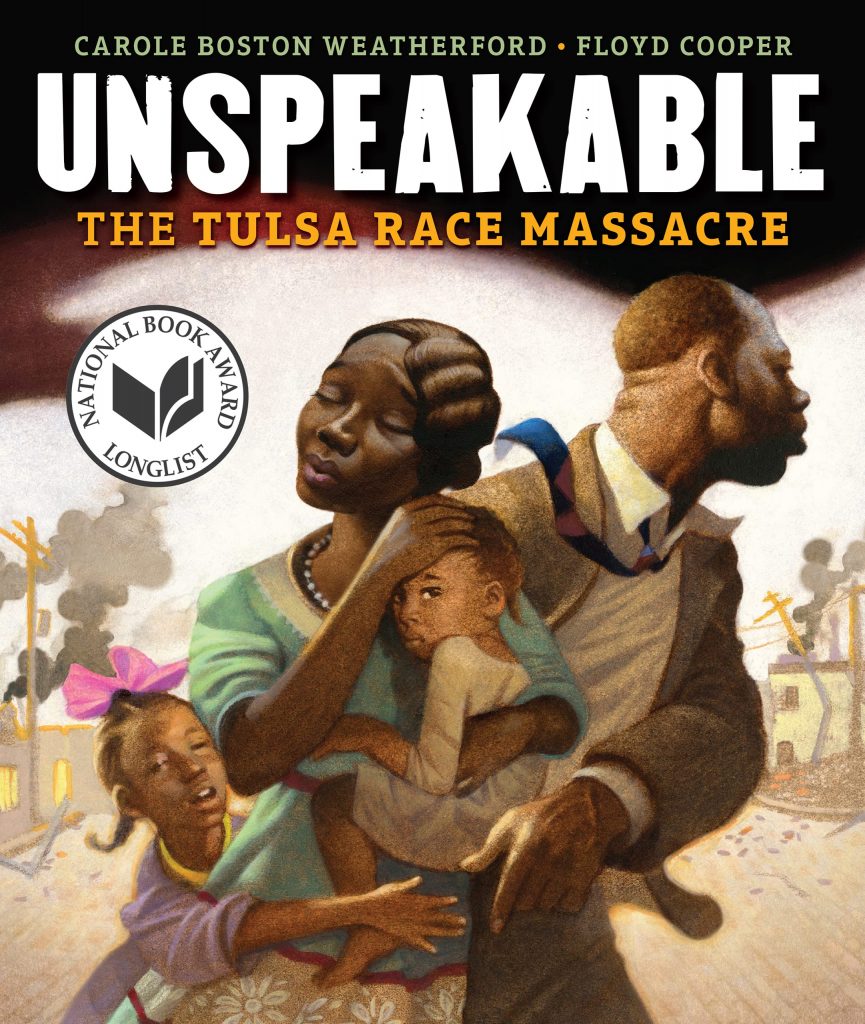 A look at the Tulsa Race Massacre, one of the worst incidents of racial violence in US history. The book traces the history of African Americans in Tulsa's Greenwood district and chronicles the devastation that occurred in 1921 when a white mob attacked the Black community.
News of what happened was largely suppressed, and no official investigation occurred for seventy-five years.
---
The Coretta Scott King/John Steptoe New Talent Author Award affirms new talent and offer visibility to excellence in writing or illustration at the beginning of a career as a published book creator. This year's winner is Amber McBride for Me (Moth).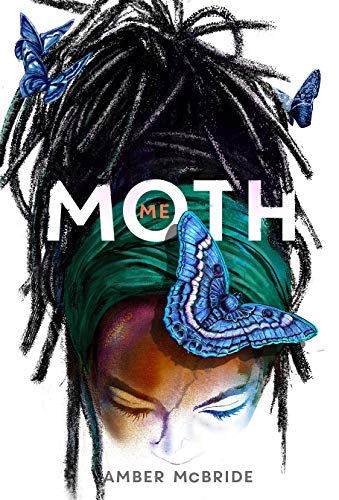 Moth has lost her family in an accident. Though she lives with her aunt, she feels alone and uprooted.
Until she meets Sani, a boy who is also searching for his roots. If he knows more about where he comes from, maybe he'll be able to understand his ongoing depression. And if Moth can help him feel grounded, then perhaps she too will discover the history she carries in her bones.
Moth and Sani take a road trip that has them chasing ghosts and searching for ancestors. The way each moves forward is surprising, powerful, and unforgettable.
---
The Coretta Scott King-Virginia Hamilton Award for Lifetime Achievement recognizes outstanding African American authors, illustrators or author/illustrators and practitioners for lasting and significant contributions to youth or young adult literature. This year's winner is Nikki Grimes. According to ALA, "Grimes has been widely recognized for her distinguished contribution to children's and young adult literature, winning numerous major awards. After more than 77 books, she has sealed her legacy by weaving poetry and novels in verse into an impressive body of work. Grimes currently resides in Corona, California, where she continues her powerful writing."
---
The Michael L. Printz Award is awarded for excellence in literature written for young adults. The 2022 winner is Firekeeper's Daughter by Angeline Boulley.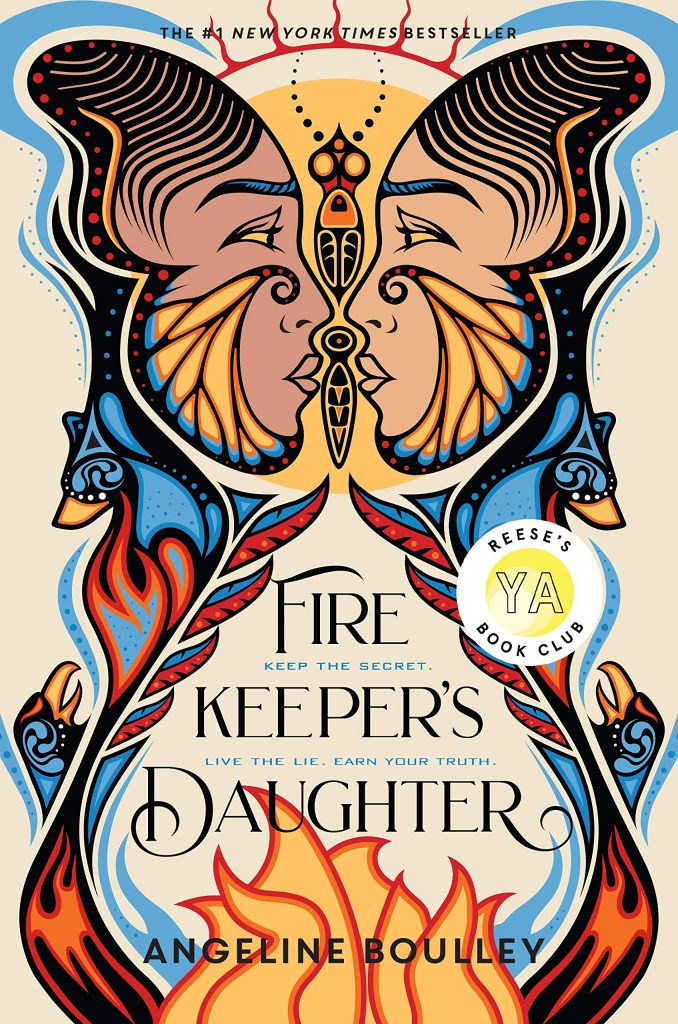 Eighteen-year-old Daunis's mixed heritage has always made her feel like an outsider, both in her hometown and on the nearby Ojibwe reservation. When she witnesses a shocking murder, she reluctantly agrees to be part of a covert FBI operation into a series of drug-related deaths.
But the deceptions – and deaths – keep piling up and soon the threat strikes too close to home. Now Daunis must decide what it means to be a strong Anishinaabe kwe (Ojibwe woman) and how far she'll go to protect her community, even if it tears apart the only world she's ever known.
---
The Schneider Family Book Awards are awarded to books that embody an artistic expression of the disability experience. This year's winner for young children (ages 0-8) is My City Speaks by Darren Lebeuf. The winner for middle grade (ages 9-12) is A Bird Will Soar by Alison Green Myers. Finally, the winner for teens (ages 14-18) is The Words in My Hands by Asphyxia.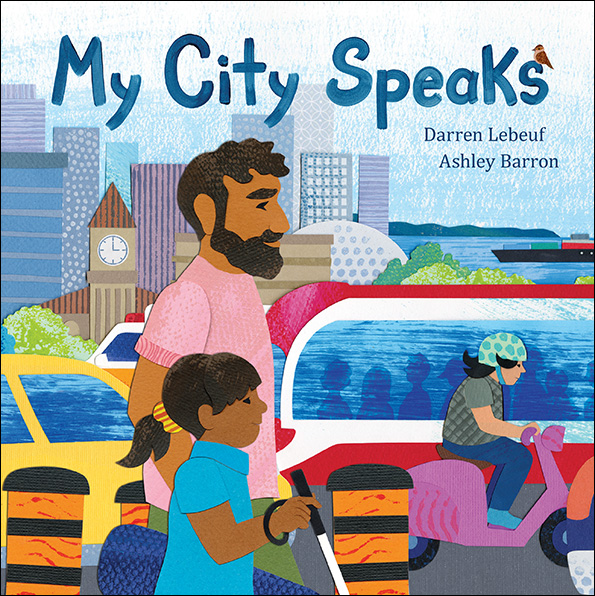 A young girl, who is visually impaired, and her father spend a day in the city, her city, traveling to the places they go together: the playground, the community garden, the market, an outdoor concert. As they do, the girl describes what she senses in precise, poetic detail. Her city, she says, "rushes and stops, and waits and goes." It "pitters and patters, and drips and drains." It "echoes" and "trills," and is both "smelly" and "sweet." Her city also speaks, as it "dings and dongs, and rattles and roars." And sometimes, maybe even some of the best times, it just listens.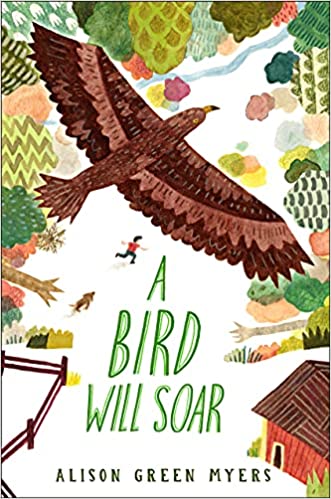 Axel loves everything about birds, especially eagles. No one worries that an eagle will fly too far and not come home–a fact Axel wishes his mother understood. Deep down, Axel knows that his mother is like an osprey–the best of all bird mothers–but it's hard to remember that when she worries and keeps secrets about important things. His dad is more like a wild turkey, coming and going as he pleases. His dad's latest disappearance is the biggest mystery of all.
Despite all this, Axel loves his life–especially the time he spends with his friends observing the eagles' nest in the woods near his home. But when a tornado damages not only Axel's home but the eagles' nest, Axel's life is thrown into chaos. Suddenly his dad is back to help repair the damage, and Axel has to manage his dad's presence and his beloved birds' absence. Plus, his mom seems to be keeping even more secrets.
But Axel knows another important fact: an eagle's instincts let it soar. Axel must trust his own instincts to help heal his family and the nest he loves.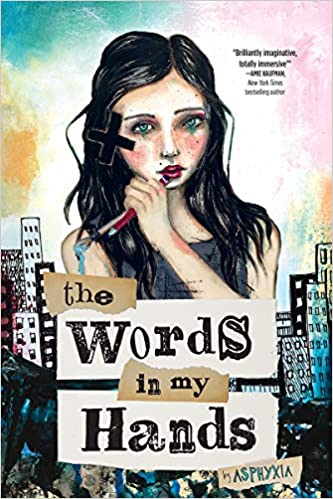 Set in an ominously prescient near future, this is the story of Piper. Sixteen, smart, artistic, and rebellious; she's struggling to conform to what her mom wants–for her to be 'normal, ' to pass as hearing, and get a good job. But in a time of food scarcity, environmental collapse, and political corruption, Piper has other things on her mind–like survival.

Deaf since the age of three, Piper has always been told that she needs to compensate in a world that puts those who can hear above everyone else. But when she meets Marley, a whole new world opens up–one where Deafness is something to celebrate rather than hide, and where resilience and hope are created by taking action, building a community, and believing in something better.
---
The Alex Awards are awarded to the 10 best adult books that appeal to teen audiences.
Light from Uncommon Stars by Ryka Aoki
The One Hundred Years of Lenni and Margot by Marianne Cronin
The Witch's Heart by Genevieve Gornichec
The Library of the Dead by T.L Huchu
How Lucky by Will Leitch
The Rose Code by Kate Quinn
Winter's Orbit by Everina Maxwell
Malice by Heather Walter
Lore Olympus, Vol. 1 by Rachel Smythe
Crossing the Line: A Fearless Team of Brothers and the Sport That Changed Their Lives Forever by Kareem Rosser
---
The Children's Literature Legacy Award honors an author or illustrator whose books, published in the United States, have made, over a period of years, a substantial and lasting contribution to literature for children through books that demonstrate integrity and respect for all children's lives and experiences. The 2022 winner is author, Grace Lin. According to ALA, "Since the publication of her first book, "The Ugly Vegetables," in 1999, Lin has written and/or illustrated more than 40 books for children, including collaborations with other authors. Her many awards include a 2010 Newbery Honor for "Where the Mountain Meets the Moon," a 2011 Geisel Honor for "Ling & Ting: Not Exactly the Same," and a 2019 Caldecott Honor for "A Big Mooncake for Little Star."
---
The Margaret A. Edwards Award for lifetime achievement in writing for young adults. The winner of the 2022 award is A.S. King. According to her website, "A.S. King has been called 'One of the best Y.A. writers working today' by the New York Times Book Review. King is the author of highly-acclaimed novels including 2021's SW/TCH, 2020 Michael L. Printz Award winner and LA Times Book Prize finalist DIG, 2016's Still Life with Tornado, 2015's surrealist I Crawl Through It, Glory O'Brien's History of the Future, Reality Boy, the 2012 Los Angeles Times Book Prize winner Ask the Passengers, Everybody Sees the Ants, 2011 Michael L. Printz Honor Book Please Ignore Vera Dietz among others. She also writes Middle Grade fiction as Amy Sarig King."
---
The Odyssey Award is awarded to the best audiobooks produced for children and young adults, available in English in the United States The winner for children's audiobook is Boogie Boogie, Y'all written and narrated by C.G. Esperanza. The winner for young adults is When You Look Like Us written by Pamela N. Harris and narrated by Preston Butler III.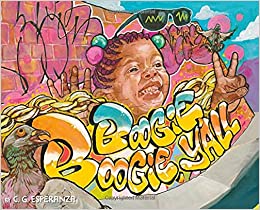 The city is alive with vibrant art in every corner of the parks, the shops, the trains. But most people are too busy to see it—or worse, choose to ignore it! When three children stop to marvel at the art around their community, they realize it's up to them to show everyone else how truly special it is when art and reality dance together so seamlessly.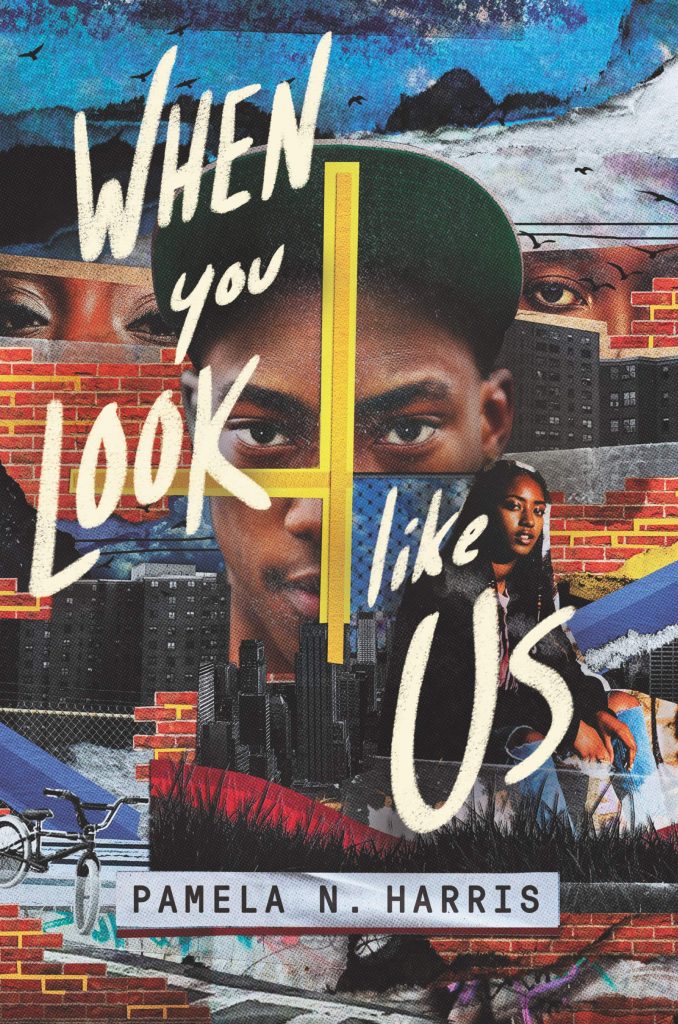 When you look like us—brown skin, brown eyes, black braids or fades—people think you're trouble. No one looks twice at a missing black girl from the projects because she must've brought whatever happened to her upon herself. I, Jay Murphy, can admit that, for a minute, I thought my sister, Nicole, got too caught up with her boyfriend—a drug dealer—and his friends.
But she's been gone too long now.
If I hadn't hung up on her that night, she'd be spending time with our grandma. If I was a better brother, she'd be finishing senior year instead of being another name on a missing persons list. It's time to step up and do what the Newport News police department won't.
Nic, I'm bringing you home.
---
The Pura Belpré Awards honor Latinx writers and illustrators whose children's and young adult books best portray, affirm and celebrate the Latino cultural experience. This year's winner for youth illustration is ¡Vamos! Let's Cross the Bridge, by Raúl the Third, Illustrated by Raúl the Third. The winner for youth author is The Last Cuentista by Donna Barba Higuera (which you can read about in the beginning of this blog post because it also won the Newbery!). Finally, the winner for young adult author is How Moon Fuentez in Love with the Universe by Raquel Vasquez Gilliland.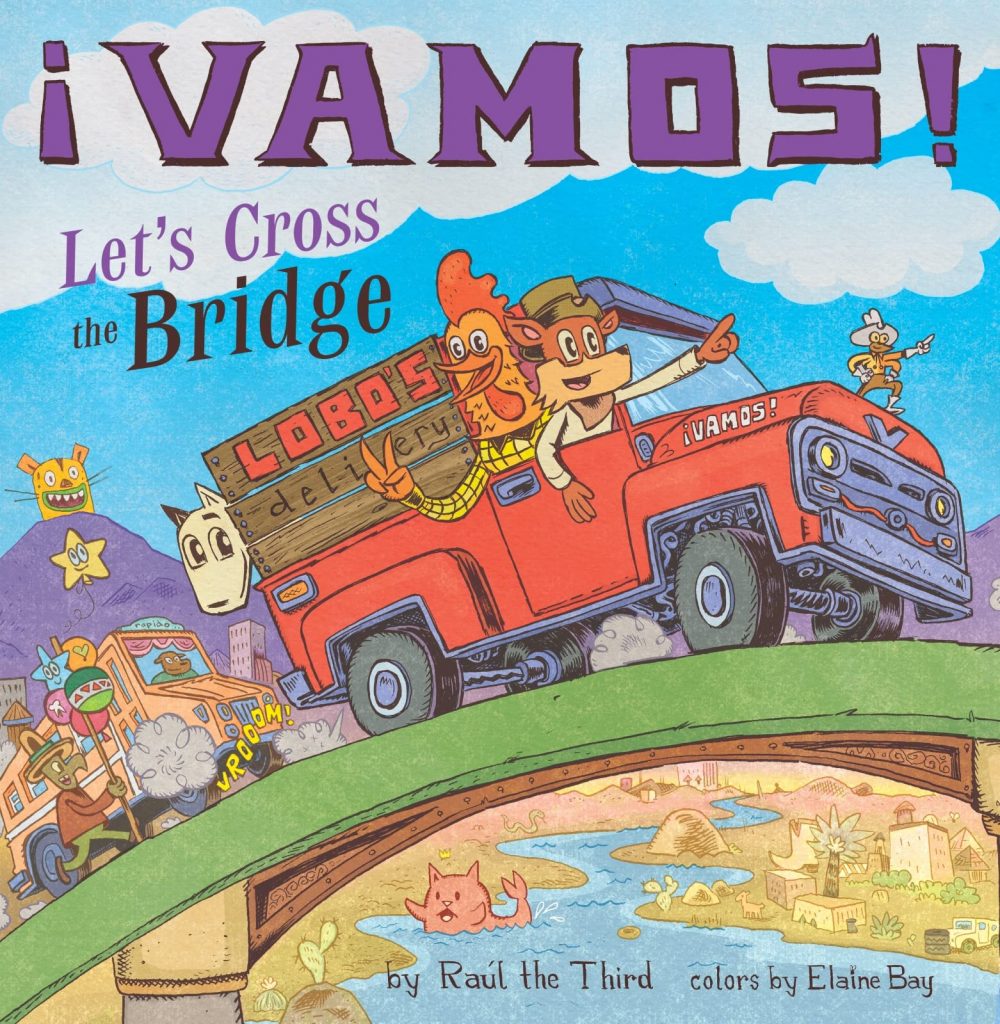 People are always crossing the bridge for work, to visit family, or for play. Some going this way; others going that way. Back and forth they go. With friends on foot and in bicycles, in cars and trucks, the bridge is an incredibly busy place with many different types of vehicles.

Little Lobo and his dog Bernabé have a new truck and they are using it to carry party supplies over the bridge with their pals El Toro and La Oink Oink. The line is long and everyone on the bridge is stuck. How will they pass the time?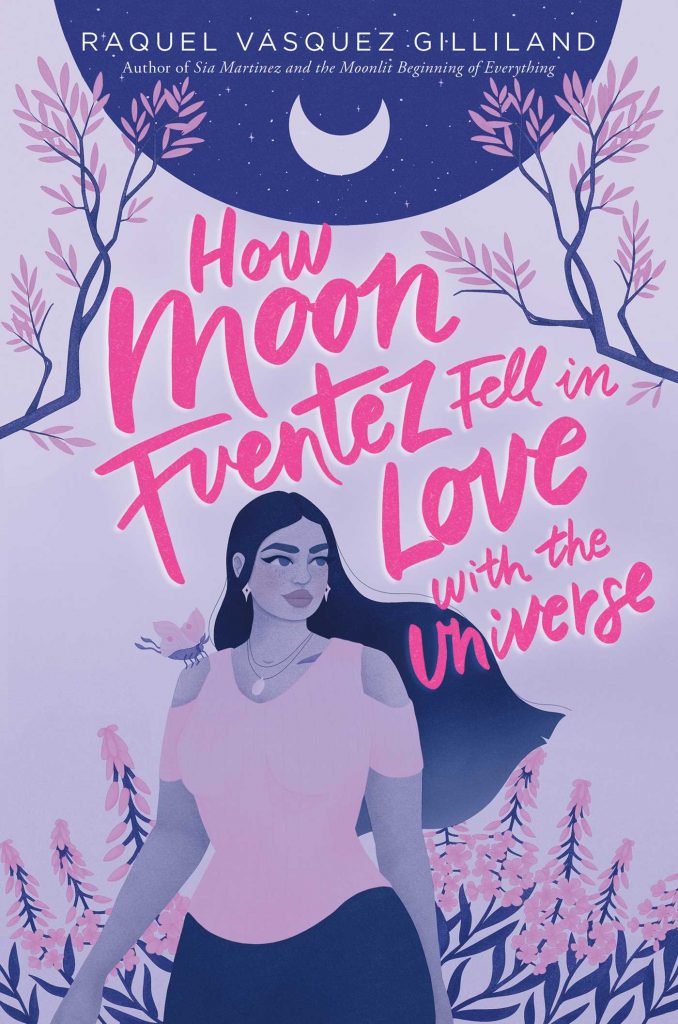 When her twin sister reaches social media stardom, Moon Fuentez accepts her fate as the ugly, unwanted sister hidden in the background, destined to be nothing more than her sister's camerawoman. But this summer, Moon also takes a job as the "merch girl" on a tour bus full of beautiful influencers and her fate begins to shift in the best way possible.
Most notable is her bunkmate and new nemesis, Santiago Phillips, who is grumpy, combative, and also the hottest guy Moon has ever seen.
Moon is certain she hates Santiago and that he hates her back. But as chance and destiny (and maybe, probably, close proximity) bring the two of them in each other's perpetual paths, Moon starts to wonder if that's really true. She even starts to question her destiny as the unnoticed, unloved wallflower she always thought she was.
Could this summer change Moon's life as she knows it?
---
The Stonewall Book Award-Mike Morgan & Larry Romans Children's & Young Adult Literature Award is given annually to English-language children's and young adult books of exceptional merit relating to the gay, lesbian, bisexual and transgender experience. This year's children's literature award goes to Too Bright to See by Kyle Lukoff. The young adult award goes to Last Night at the Telegraph Club by Malinda Lo.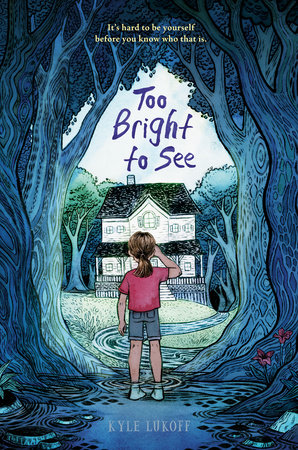 It's the summer before middle school and eleven-year-old Bug's best friend Moira has decided the two of them need to use the next few months to prepare. For Moira, this means figuring out the right clothes to wear, learning how to put on makeup, and deciding which boys are cuter in their yearbook photos than in real life. But none of this is all that appealing to Bug, who doesn't particularly want to spend more time trying to understand how to be a girl. Besides, there's something more important to worry about: A ghost is haunting Bug's eerie old house in rural Vermont…and maybe haunting Bug in particular. As Bug begins to untangle the mystery of who this ghost is and what they're trying to say, an altogether different truth comes to light—Bug is transgender.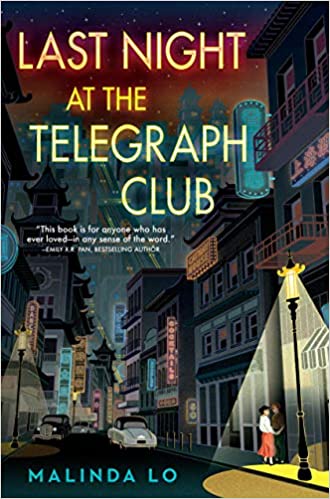 Seventeen-year-old Lily Hu can't remember exactly when the question took root, but the answer was in full bloom the moment she and Kathleen Miller walked under the flashing neon sign of a lesbian bar called the Telegraph Club.

America in 1954 is not a safe place for two girls to fall in love, especially not in Chinatown. Red-Scare paranoia threatens everyone, including Chinese Americans like Lily. With deportation looming over her father—despite his hard-won citizenship—Lily and Kath risk everything to let their love see the light of day.
---
The Theodor Seuss Geisel Award is awarded for the most distinguished beginning reader book. The 2022 winner is Fox at Night written and illustrated by Corey R. Tabor.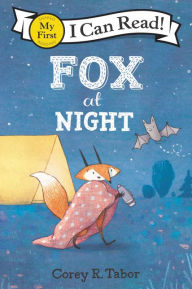 Fox is up late in the night. There are shadows and noises everywhere. Fox is sure the night is full of monsters! Then he meets the real creatures of the night and realizes they are not so scary after all.
---
The William C. Morris Award is awarded to a debut book published by a first-time author writing for teens. This year's winner is Firekeeper's Daughter by Angeline Boulley. You can read all about this book earlier in this blog post because it also won the Printz Award!
---
The American Indian Youth Literature Awards were established to identify and honor the very best writing and illustrations by and about American Indians and Alaska Natives. Selected titles present American Indians in the fullness of their humanity in the present and past contexts. This year's winner for picture book is Herizon by Daniel W. Vandever. The winner for middle grade is Healer of the Water Monster by Brian Young. Finally, the winner for young adult is Apple (Skin to Core) by Eric Gansworth.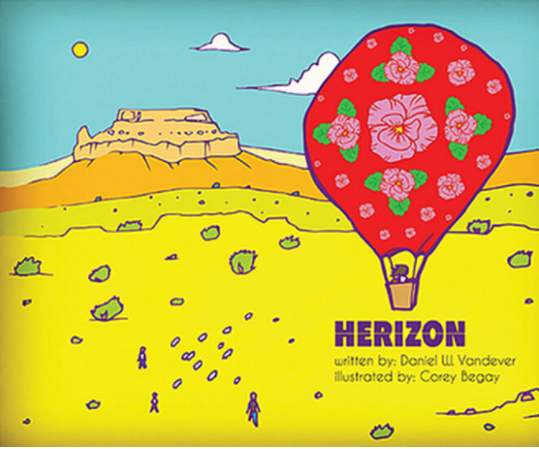 Herizon follows the journey of a young, Diné girl as she is asked by her grandmother to help retrieve a flock of sheep. Join the girl in her adventure across land and water aided by a magical scarf that will expand your imagination and transform what you think is possible.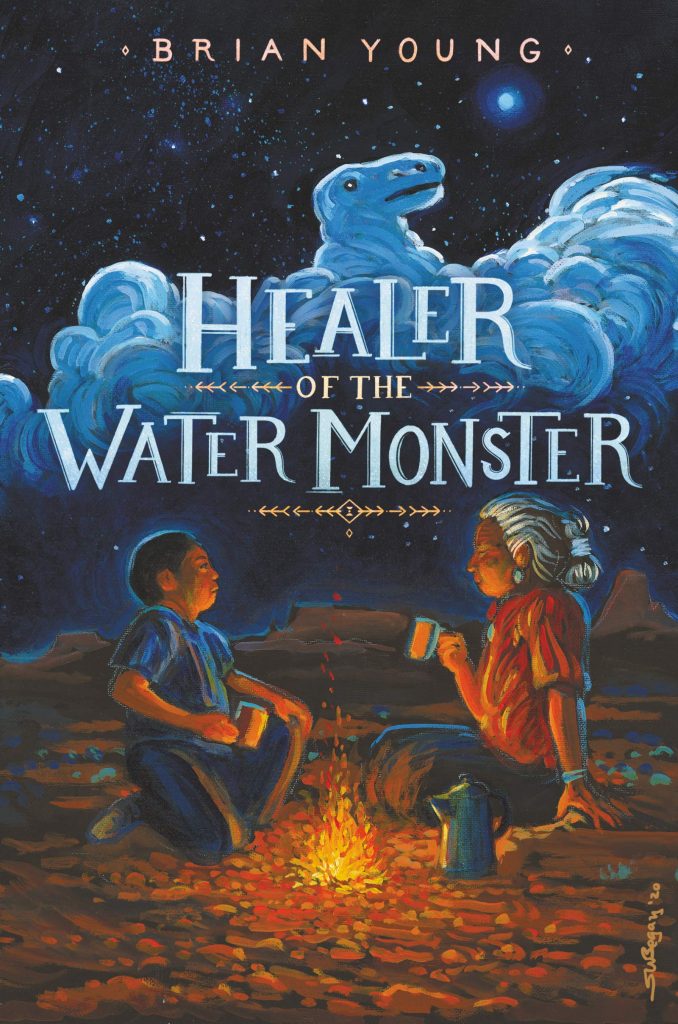 When Nathan goes to visit his grandma, Nali, at her mobile summer home on the Navajo reservation, he knows he's in for a pretty uneventful summer. Still, he loves spending time with Nali, and with his uncle Jet—though it's clear when Jet arrives that he brings his problems with him.

One night, while lost in the nearby desert, Nathan finds something extraordinary. A Holy Being from the Navajo Creation Story—a Water Monster—in need of help.

Now Nathan must summon all his courage to save his new friend. With the help of other Navajo Holy Beings, Nathan is determined to save the Water Monster, and to help Uncle Jet heal from his own pain.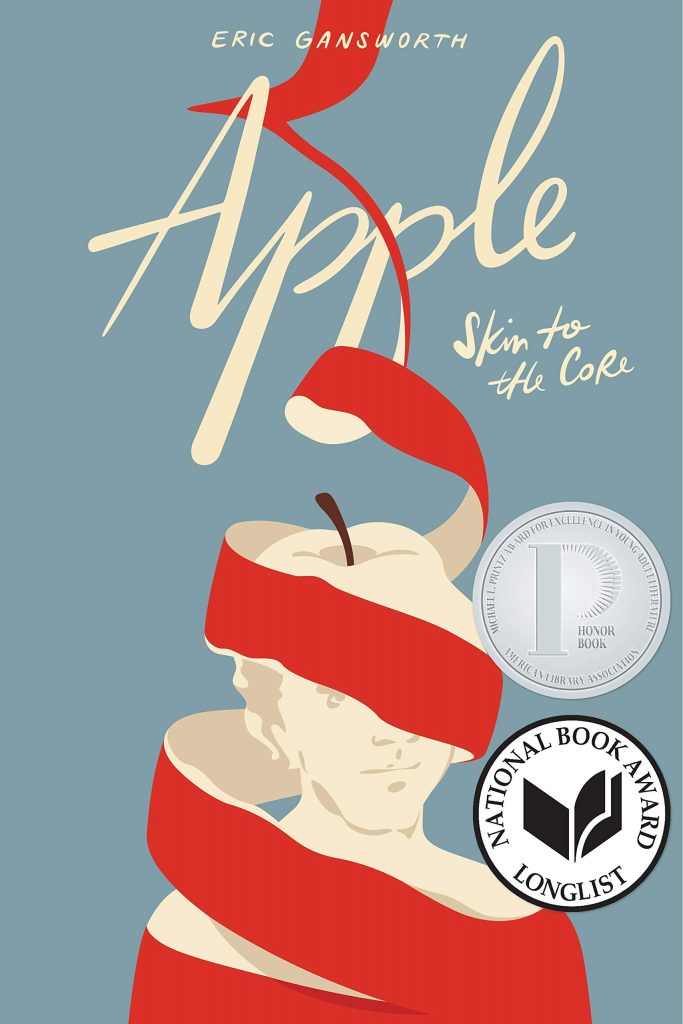 Apple: Skin to the Core, is a YA memoir-in-verse. Eric Gansworth tells the story of his life, of an Onondaga family living among Tuscaroras, and of Native people in America, including the damaging legacy of government boarding schools—and in doing so grapples with the slur common in Native communities, for someone "red on the outside, white on the inside," and reclaims it.
---
The Asian/Pacific American Award for Literature promotes Asian/Pacific American culture and heritage and is awarded based on literary and artistic merit. This year's award winner for picture book is Watercress by Andrea Wang (which is featured earlier in this blog post because it also won the Caldecott!). The winner for children's literature is Amina's Song by Hena Khan. Finally, the winner for youth literature is Last Night at the Telegraph Club by Malinda Lo (which you can read about earlier in this post because it also won the Stonewall Award!)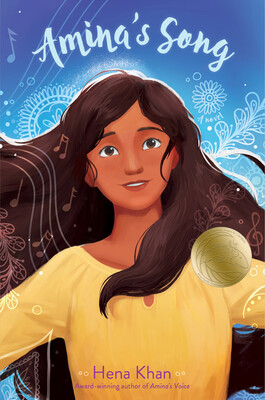 It's the last few days of her vacation in Pakistan, and Amina has loved every minute of it. The food, the shops, the time she's spent with her family—all of it holds a special place in Amina's heart. Now that the school year is starting again, she's sad to leave, but also excited to share the wonders of Pakistan with her friends back in Greendale.

After she's home, though, her friends don't seem overly interested in her trip. And when she decides to do a presentation on Pakistani hero Malala Yousafzai, her classmates focus on the worst parts of the story. How can Amina share the beauty of Pakistan when no one wants to listen?
---
The Sydney Taylor Book Awards is presented to outstanding books for children and teens that authentically portray the Jewish experience. The picture book winner for 2022 is The Passover Guest by Susan Kusel. The winner for middle grade is How to Find What You're Not Looking For by Veera Hiranandani. Finally, the winner for young adult is The City Beautiful by Aden Polydoros.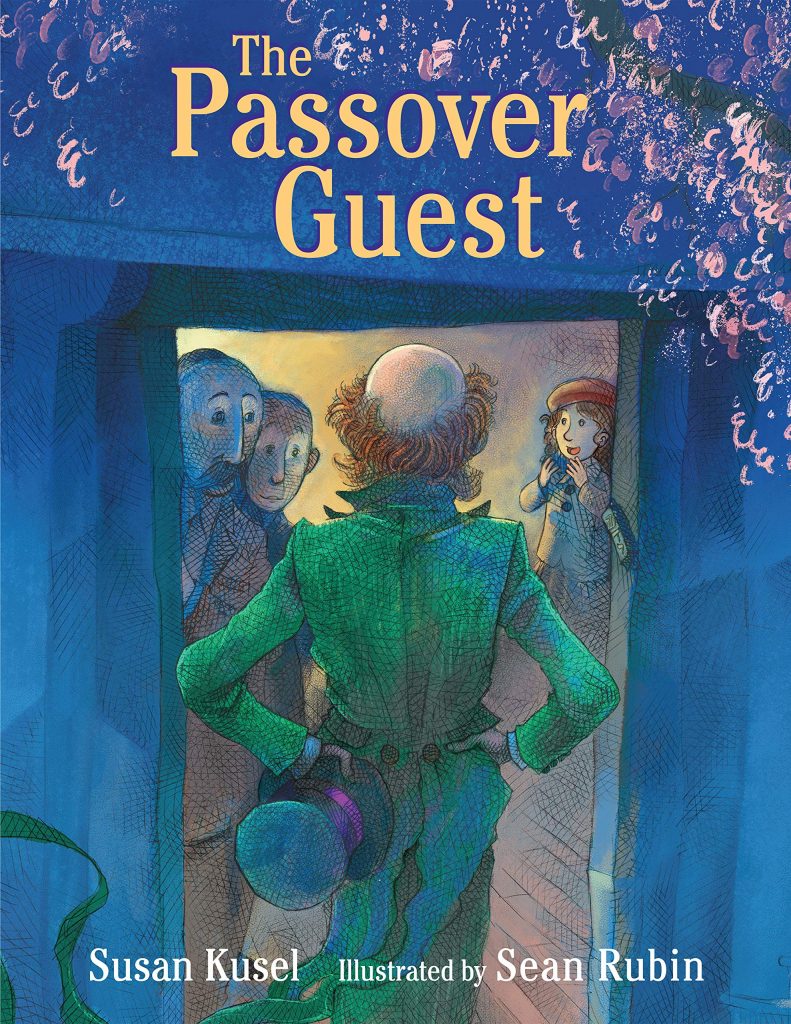 It's the Spring of 1933 in Washington D.C., and the Great Depression is hitting young Muriel's family hard. Her father has lost his job, and her family barely has enough food most days, let alone for a Passover Seder. They don't even have any wine to leave out for the prophet Elijah's ceremonial cup.
With no feast to rush home to, Muriel wanders by the Lincoln Memorial, where she encounters a mysterious magician in whose hands juggled eggs become lit candles. After she makes a kind gesture, he encourages her to run home for her Seder, and when she does, she encounters a holiday miracle, a bountiful feast of brisket, soup, and matzah.
But who was this mysterious benefactor? When Muriel sees Elijah's ceremonial cup is empty, she has a good idea.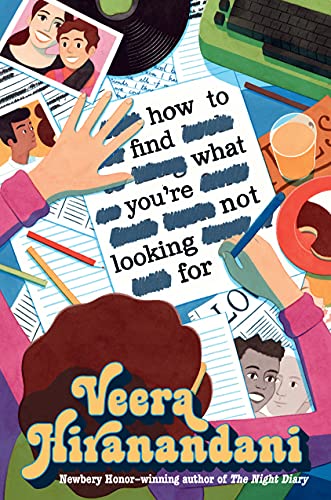 Twelve-year-old Ariel Goldberg's life feels like the moment after the final guest leaves the party. Her family's Jewish bakery runs into financial trouble, and her older sister has eloped with a young man from India following the Supreme Court decision that strikes down laws banning interracial marriage. As change becomes Ariel's only constant, she's left to hone something that will be with her always–her own voice.
Chicago, 1893. For Alter Rosen, this is the land of opportunity, and he dreams of the day he'll have enough money to bring his mother and sisters to America, freeing them from the oppression they face in his native Romania.

But when Alter's best friend, Yakov, becomes the latest victim in a long line of murdered Jewish boys, his dream begins to slip away. While the rest of the city is busy celebrating the World's Fair, Alter is now living a nightmare: possessed by Yakov's dybbuk, he is plunged into a world of corruption and deceit, and thrown back into the arms of a dangerous boy from his past. A boy who means more to Alter than anyone knows.

Now, with only days to spare until the dybbuk takes over Alter's body completely, the two boys must race to track down the killer—before the killer claims them next.
---
The Sydney Taylor Body-of-Work Award recognizes an author or entity who has made a substantial contribution over time to the genre of Jewish children's literature. This year's winner is Jane Yolen. According to Yolen's website, "Jane Yolen's books and stories and poems have won the Caldecott Medal, two Nebula Awards, two Christopher Medals, three World Fantasy Awards, three Mythopoeic Fantasy Awards, two Golden Kite Awards, the Jewish Book Award and the Massachusetts Center for the Book award. She has also won the World Fantasy Association's Lifetime Achievement Award, the Science Fiction Writers of America's Grand Master Award, and the Science Fiction Poetry Associations Grand Master Award (the three together she calls the Trifecta). Plus she has won both the Association of Jewish Libraries Award and the Catholic Libraries Medal. Also the DuGrummond Medal and the Kerlan Award, and the Ann Izard story-telling award at least three times. Six colleges and universities have given her honorary doctorates for her body of work, so–she jokingly says–you could call her Dr. Dr. Dr. Dr. Dr. Dr. Yolen though she can't set a leg. However, she does warn about winning too many awards as one of them set her good coat on fire. If you meet her, you can ask about that!"
---
We are excited and proud to have many of these books already available in our library system. For those that we do not, rest assured that we will be ordering them!
As I said before, this list is not exhaustive by any means. Please visit the ALA website for a full write-up of all winners and honorees.