Richmond Public Library encourages all community members to visit the library during National Library Week, April 23-29, to explore all they have to offer.
Most people know about the wealth of stories available at the library, from picture books and large print to audiobooks and ebooks. But there's so much more to the story of libraries.
Libraries are welcoming spaces that bring communities together for entertainment, education, and connection through book clubs, storytimes, movie nights, crafting classes, lectures, and more. Richmond Public Library offers a wide array of programs, classes and resources.
And libraries play a critical role in the economic vitality of communities by providing internet and technology access, literacy skills, and support for job seekers, small businesses, and entrepreneurs.
If you haven't checked out RPL lately, you're missing the full story.
Stop by for a visit and celebrate during National Library Week, April 23-29. Each day there is a different way to celebrate, support our library, share resources and attend our programs. Here are some of the highlights and special initiatives at RPL during the week:
Monday, April 24: Top 40 Ways to Use Your Library! Stop by any branch to discover resources you might not know the library offers to all.
Tuesday, April 25: National Library Workers Day! Share a note about why the staff at RPL truly rock!
Wednesday, April 26: Celebrate the RPL Centennial by sharing your memories and experiences visiting the library at any location.
Thursday, April 27: Take Action for Libraries Day! This year, advocates are joining together to tell Congress to protect the freedom to read and stand against censorship. Threats to the right to read have increased dramatically in recent years, and Congress must stand against any attempts to restrict intellectual freedom. Add your voice to the support for libraries by visiting a library and stating why libraries are important to you and to the RVA community.
Ripple the River Otter, our Richmond Public Library Mascot, will visit the library during storytimes at the following locations:

Monday, April 24 @ 10:15am – Hull Street Branch, 1400 Hull Street, RVA 23224
Tuesday, April 25 @ 10:30am – Main Library, 101 East Franklin Street, RVA 23219
Wednesday, April 26 @ 10:30am – Broad Rock Branch, 4820 Old Warwick Road, RVA 23224
Thursday, April 27 @ 10:00am – East End Branch, 1200 North 25th Street, RVA 23223

Ripple will also visit libraries next week during Children's Book Week!

Tuesday, May 2 @ 10:30am – West End Branch, 5420 Patterson Avenue, RVA 23226
Wednesday, May 3 @ 10:30am – Belmont Branch, 3100 Elwood Avenue, RVA 23221
Thursday, May 4 @ 11am – Ginter Park Branch, 1200 Westbrook Avenue, RVA 23227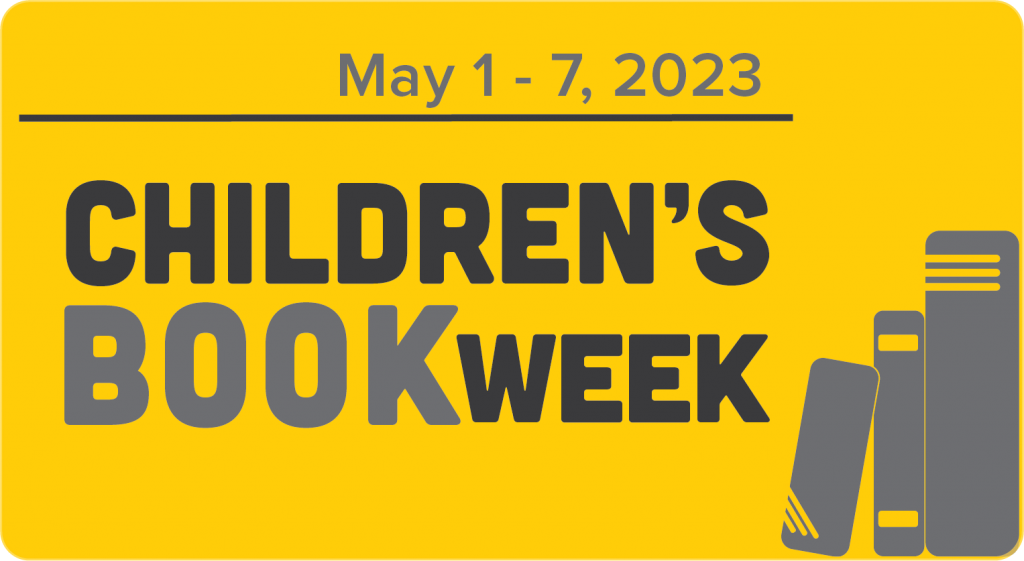 ---
First sponsored in 1958, National Library Week is a national observance sponsored by the American Library Association and libraries of all types across the country each April.