Welcome to the another installment in our series of blog posts featuring children's books we're currently loving! "Book Chat with the Youth Services Team" features one book recommendation from each of our Youth Services team members. We cover a variety of books from fiction to non-fiction, picture books to chapter books, graphic novels and more! We hope that this month's reading recommendations get you excited about some awesome new books we've added to our collection as well as some oldies but goodies. Enjoy!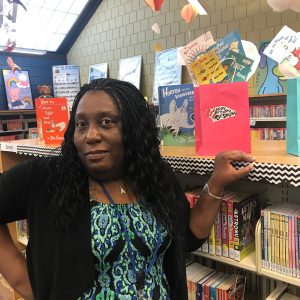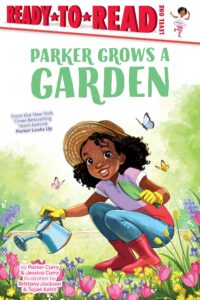 April recommends: Parker Grows a Garden by Parker & Jessica Curry (ages 4 – 6)
This is one of the library's Ready to Read –Level One books. This is a story about a little girl name Parker who is planting a garden with her grandmothers, Nana and Mom-Mom. So come on a journey with Parker to see if her garden will bloom in Spring.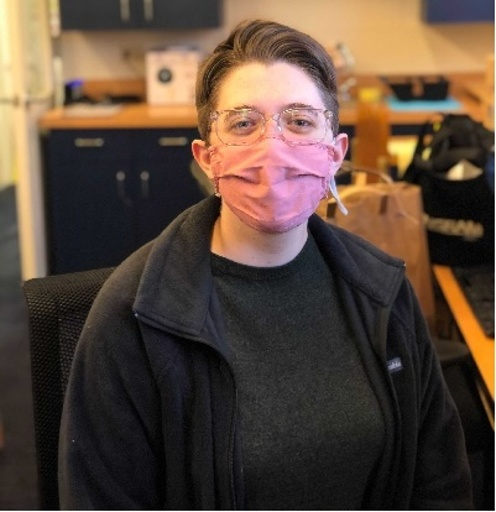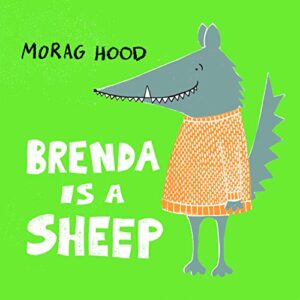 Ashley recommends: Brenda is a Sheep by Morag Hood (ages 3 – 7)
Brenda is a sheep, just like all her sheep friends!  She's got a nice wooly sweater, grey fur, and big pointy teeth.  All of her sheep friends want to be just like her, but Brenda is more interested in having a feast, complete with a Very Special Surprise for all her friends.  A funny take on the term 'wolf in sheep's clothing,' this is a fun book that shows young readers that things aren't always as they seem.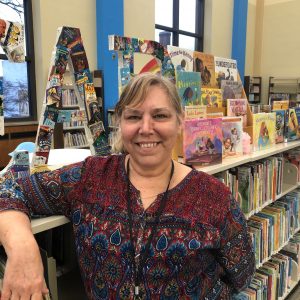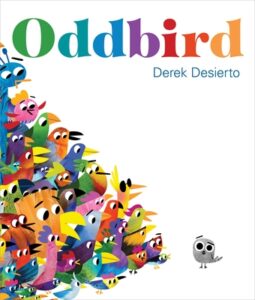 Beth recommends: Oddbird by Derek Desierto (ages 2 – 5)
Oddbird is a colorless bird who just wants to cool off in the water. All the other birds are very brightly colored and make fun of him. Oddbird decides to find some feathers to be bright like everyone else. They all admire his new colored feathers. Oddbird very proudly jumps into the water. All of the other birds are surprised! "He's going to ruin his beautiful feathers," they said. Then something crazy happens. Oddbird loses all of his feathers. The amazing thing is that all of the other birds see he's not so different after all and they can all get in the water without ruining their feathers. They learn that being different is just that … different, and that is just fine.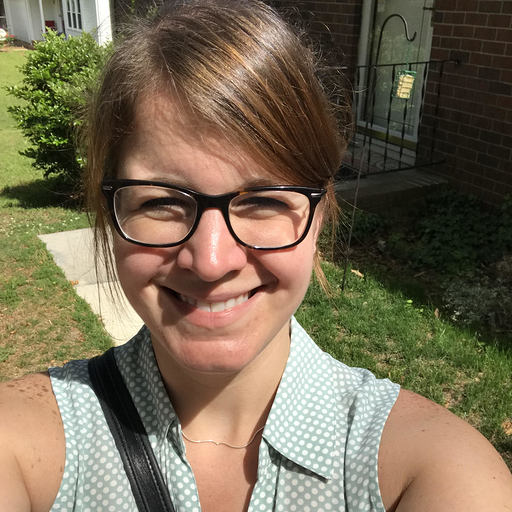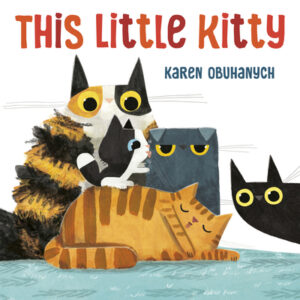 Heather recommends: This Little Kitty by Karen Obuhanych (ages 3 – 7)
Cat lovers unite! Both children and adults will get a kick out of this rhyming day-in-the-life synopsis of a cat-filled household. As readers journey through a day of snacking, playing, and sunning, cat owners will enjoy the very cat-specific behaviors included in the text, ("After making a mess, and eating just the middle, this little kitty is full of breakfast kibble") and all readers will love the wide eyes and adorable antics of these mischievous felines.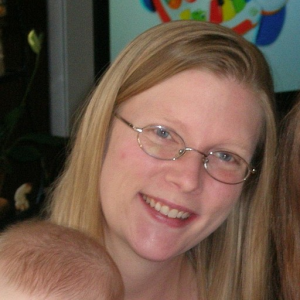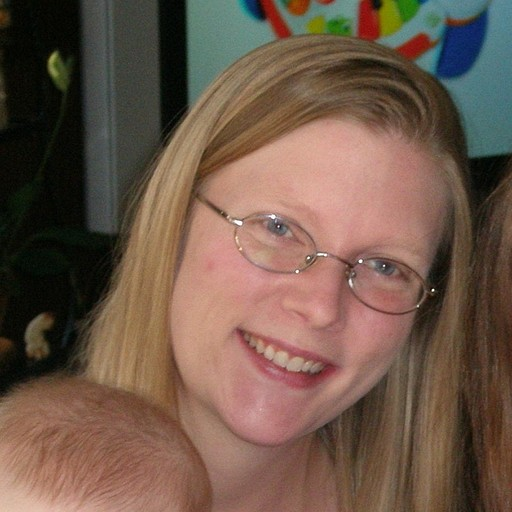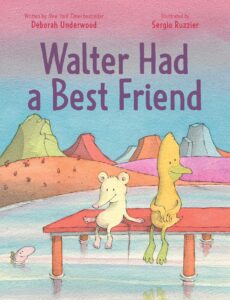 JOAN RECOMMENDS: WALTER HAD A BEST FRIEND BY DEBORAH UNDERWOOD, ILLUSTRATED BY SERGIO RUZZIER  (AGES 4-9)
Walter and Xavier are best friends…until quietly, slowly Xavier becomes best friends with someone else. This book beautifully addresses the universal experience of having friendships that evolve and fade over time- sometimes for no discernable reason. We see Walter go from feeling left out and hurt to feeling confused and angry to feeling just plain lonely. Once he has processed his grief, we see Walter move forward. One day Walter wakes up feeling a tiny bit hopeful, heads out for a hike by himself, and meets a potential new friend. Using few words, Underwood and Ruzzier do a great job expressing Walter's feelings, acknowledging that it can take time to get over the loss of a friendship, and showing that eventually there will be new friendships that can be just as special as the lost one.  I wish this book had been around when my own kids were younger. Excellent resource to share with a child struggling to understand and cope with the loss of a close friendship.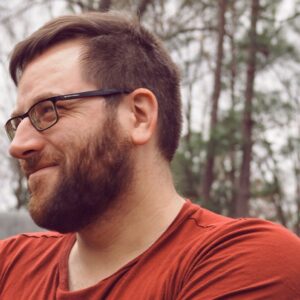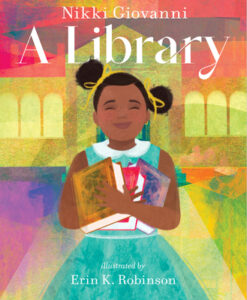 Louis recommends: A Library by Nikki Giovanni, Illustrated by Erin K. Robinson (ages 4 – 8)
April 23-29 is National Library Week, and to help celebrate, enjoy this simple but powerful picture book by Nikki Giovanni. This story tells of a young girl who loves going to the library for many reasons, some fun, some serious, but all important and empowering. Beautifully illustrated by Erin Robinson, this story feels more important than ever, and it's a wonderful reminder that a library is a place for many things, but most importantly it is "a place to be."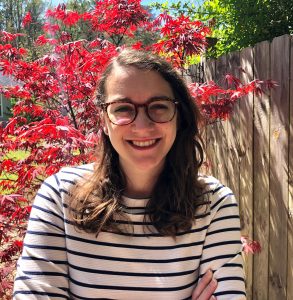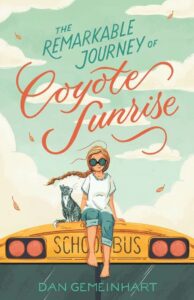 "Coyote and her father have experienced a great loss, and now they live on the road in a rickety school bus. They don't think about the past and live only for the future of the open road. But when a box of Coyote's memories is threatened, she has to trick her father into taking her back to where it all began. Along the way, they pick up quite the interesting band of misfits. Together, the group explores what it means to grieve and confronts the fact that adults can make mistakes sometimes, too. This book will have you laughing, crying, and feeling grateful for the remarkable ones in your life."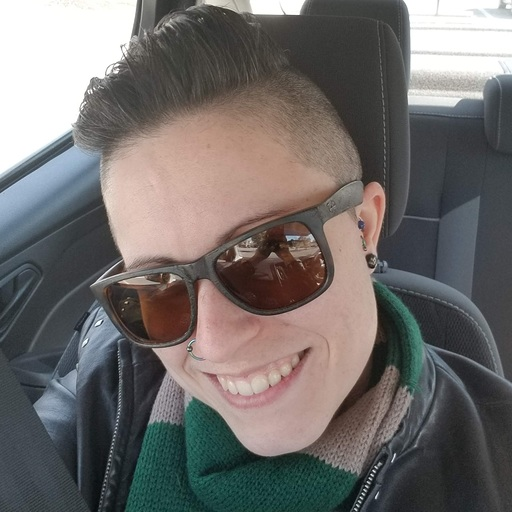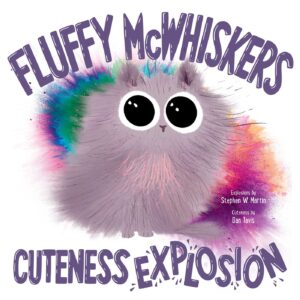 Poor Fluffy McWhiskers is so cute, it's dangerous. One look at her and – KABOOM! – you explode! This clever and colorful book will be sure to have you laughing from its quirky humor and illustrations. If there's one thing you'll learn while reading, it's that everyone, even an explosion-prone cat, has someone they can relate to and befriend. So when you're ready for a good laugh, crack this book open and give it a read – but be careful, because you might also…EXPLODE!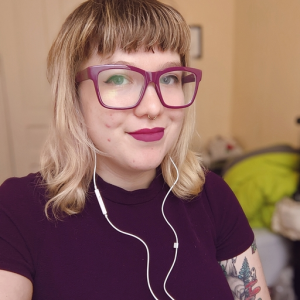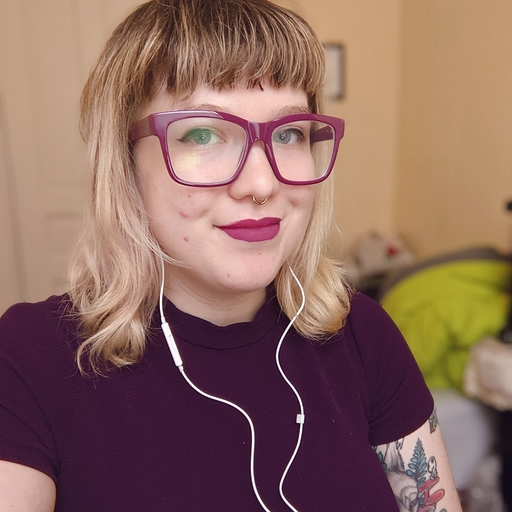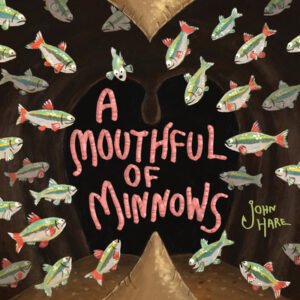 Summer recommends: Mouthful of Minnows by John Hare (ages 4 – 8)
This adorable picture book features a delightful twist on the typical fishing tale. Alphonso, an alligator snapping turtle, uses his tongue as bait to catch his lunch of minnows. Eventually, the minnows bring their extended family and friends to feast upon the fat, juicy worm. But Alphonso has grown fond of the minnow family… I won't reveal the ending, but I encourage all to check out this title to see the resolution! The art is wonderful, and the back page includes extra information on alligator snapping turtles.
Well young readers, that's a wrap. Check back again next month for some more fabulous reading recommendations. Until then, happy reading!