Welcome to the next installment in our series of blog posts featuring children's books we're currently loving! "Book Chat with the Youth Services Team" features one book recommendation from each of our Youth Services team members. We cover a variety of books from fiction to non-fiction, picture books to chapter books, graphic novels and more! We hope that this month's reading recommendations get you excited about some awesome new books we've added to our collection as well as some oldies but goodies. Enjoy!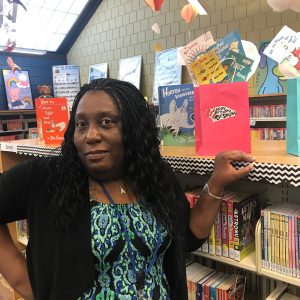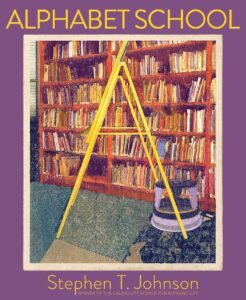 April recommends: Alphabet School by Stephen T. Johnson (ages 3-5)
It's that time of year, yes time for the school-age children to begin the new school year! For this reason I selected the book Alphabet School written by Stephen T. Johnson. The book can be found in the ABC picture book area of any of our RPL branches. When I tell you that they categorized this book right, they did! The Alphabet School has no words, just pictures. Author Stephen T. Johnson did an amazing job finding everyday things that resemble all 26 letters of the alphabet. This is a must read (or look at) book for all first time school goers.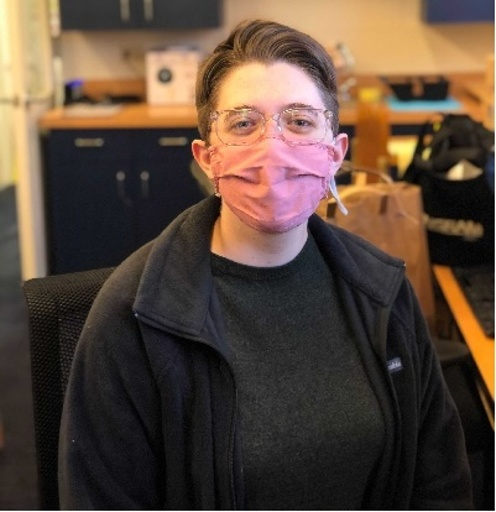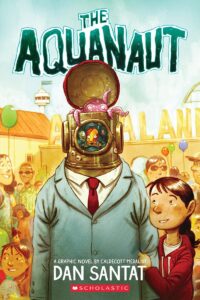 Ashley recommends: The Aquanaut by Dan Santat (ages 8-12)
Ever since Sophia's father was lost at sea, she's spent all of her time at Aqualand, the marine life theme park her dad and uncle created.  Aqualand changed after her father's death, becoming something focused less on research and more on making money at the expense of the animals living there.  Sophia gets the chance to change things when she runs into the Aquanaut, an old, animated diver's suit piloted by four sea creatures exploring the world outside the ocean.  The pair will have to work together to save the marine life and turn the park back to normal before it's too late.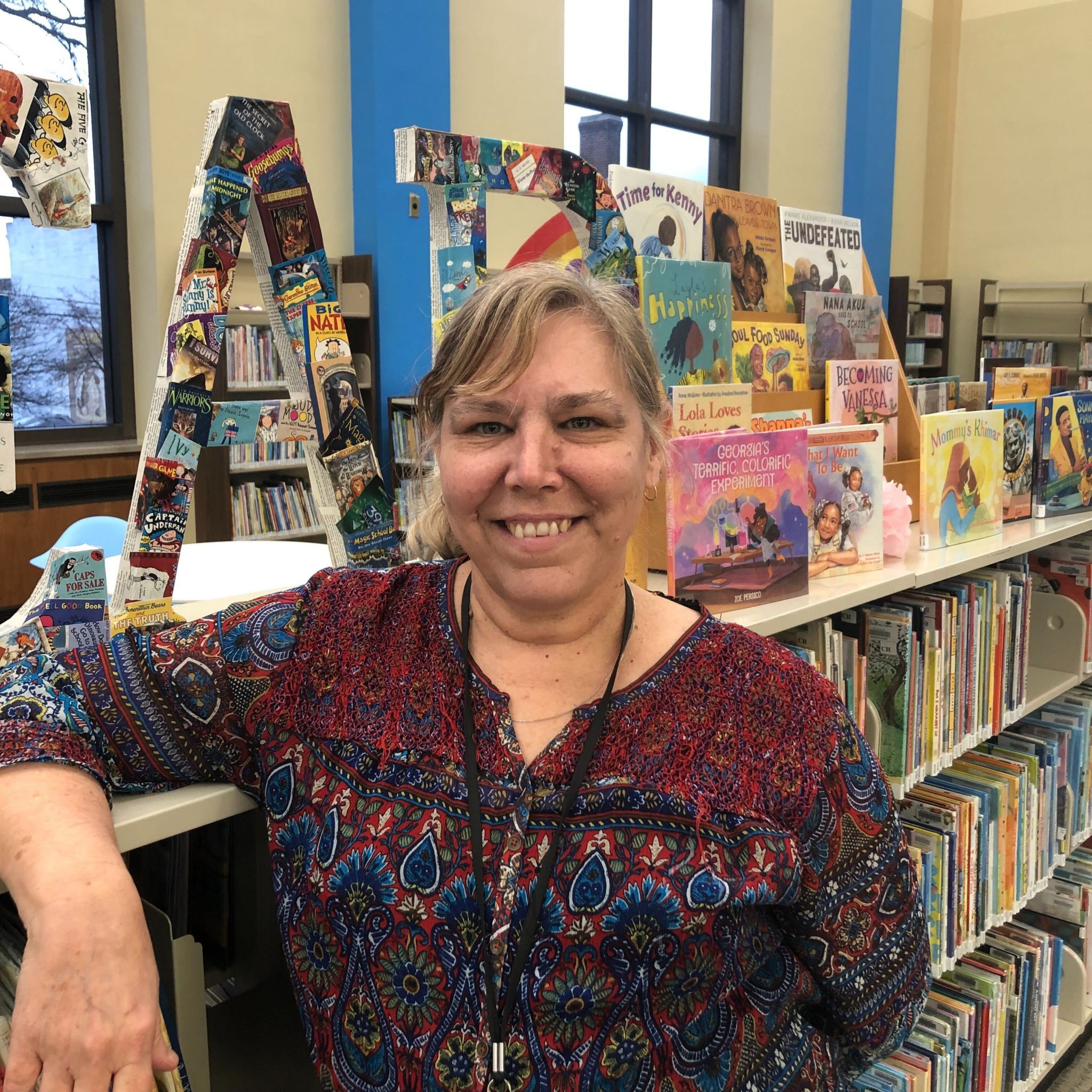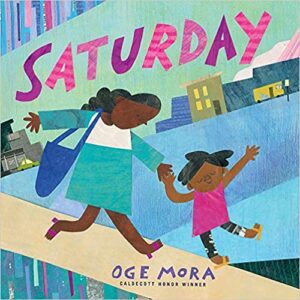 Beth recommends: Saturday by Oge Mora (ages 4-8)
Saturday by Oge Mora is a wonderful story about a girl and her mom spending Saturdays together. Unfortunately, one thing after another goes wrong. Ava and her mom remember their breathing … take a deep breath and WHOOSH. They learn that it helps them not get mad at the things they can't control. They keep on trying to have a good Saturday and in the end they realize it was a good day because they were with each other.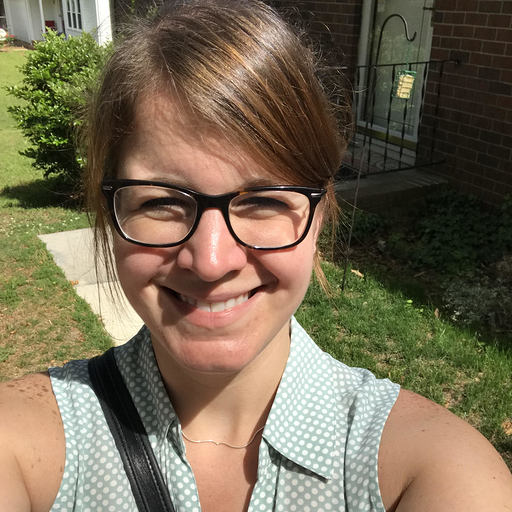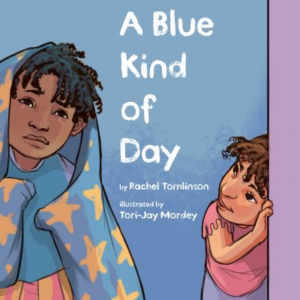 Heather recommends: A Blue Kind of Day by Rachel Tomlinson, illustrated by Tori-Jay Mordey (ages 4-9)
Everyone feels down sometimes, including kids, a topic that Rachel Tomlinson does an excellent job of navigating in A Blue Kind of Day. The story begins with Coen, who wakes up in the morning feeling "a deep, murky kind of blue." Despite their best efforts, his family can't pull him out of his slump; not with jokes, not with toys, and not with fresh air. It's not until Coen is given space that he begins to feel a bit better. Throughout the story, Tomlinson paints a picture of how depression, as well as its lifting, can feel with phrases like a "slumping, sighing, sobbing kind of day", and how giving space and being read a story allows Coen's feelings to "untangle". A Blue Kind of Day is a helpful picture of not only how depression can feel for a kid, but also how to help them through it.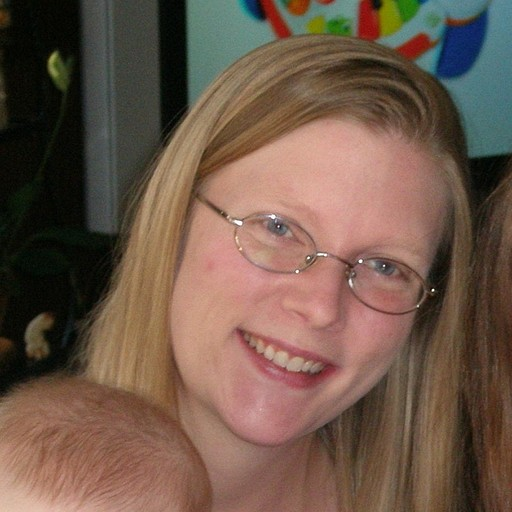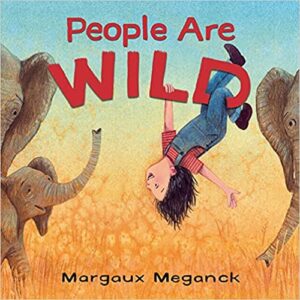 Joan recommends: People are Wild by Margaux Meganck (ages 3-7)
This clever and engaging picture book flips the script by asking what animals think of us. A variety of baby animals and their parents share their observations of a series of human children. From the perspective of the wild animals, humans are at times messy, loud, and smelly. They are also funny, cuddly, and cute! The adorable story ends with the baby elephant asking, "Oh Mama, can we keep her?" To which the response is, "No, little one. People are wild. And all wild creatures should be free." In the back pages of the book you'll find facts about all of the wild animals pictured in the story including their conservation statuses and a map showing where they live. This book will definitely warrant repeated readings. Kids will also enjoy searching the illustrations for hidden details showing the animals' habitats and food sources.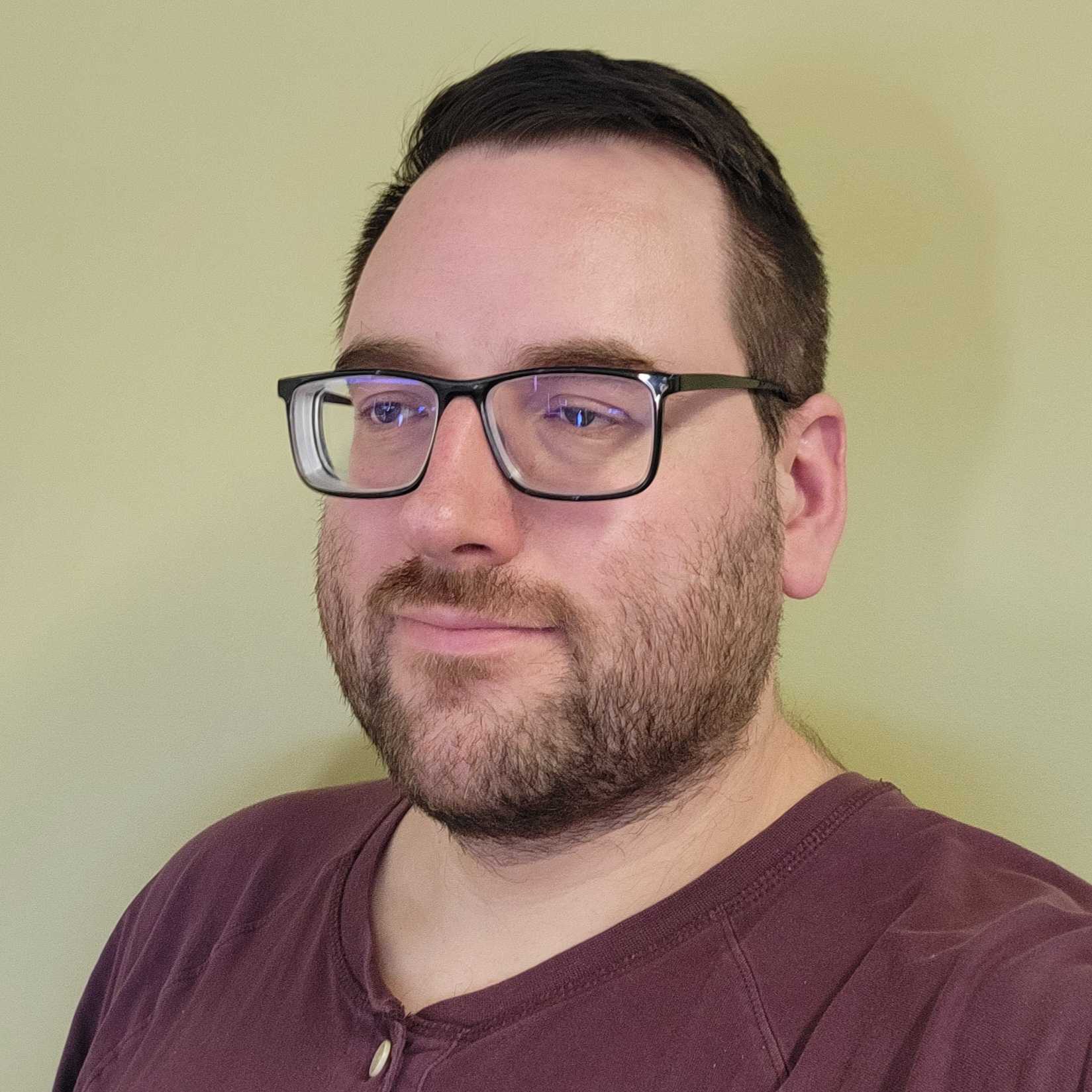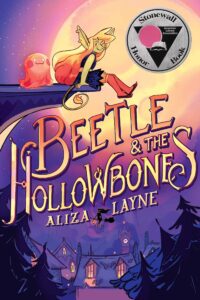 This is a fantastic graphic novel written and illustrated by Aliza Layne. This book has great humor, great art, and a great story. It follows a young goblin girl named Beetle in a modern fantasy setting as she tries to free her friend, Blob Ghost, from being trapped in an old and run down mall slated for demolition. If that unusual description piques your interest, or if you're a fan of quirky modern fantasy, or just in the mood for an engaging and fun story, then I highly recommend Beetle & the Hollowbones.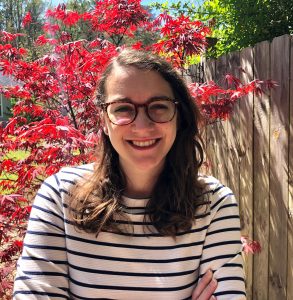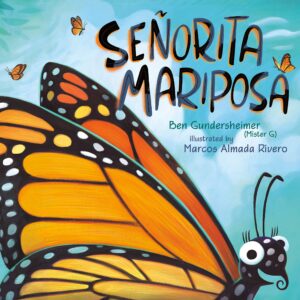 Mirissa recommends: Senorita Mariposa by Ben Gundersheimer, illustrated by Marcos Almada Rivero (ages 3-7)
This book is a lyrical, bilingual celebration of the monarch butterfly that can be sung or read—fitting because the author is a Latin Grammy award-winning musician for children who goes by the name of Mister G. The book follows her migration as she journeys thousands of miles from the northeastern United States to southwestern Mexico. The illustrations not only show the brilliance of the orange and black butterfly herself but the amazing landscapes, animals, and people she passes along the way. The author's note shares more facts about this incredible journey but also the sad news that monarch butterflies are starting to disappear. (In July, they were even declared an endangered species.) It ends with a call to action on how the reader can help save this beautiful, strong creature.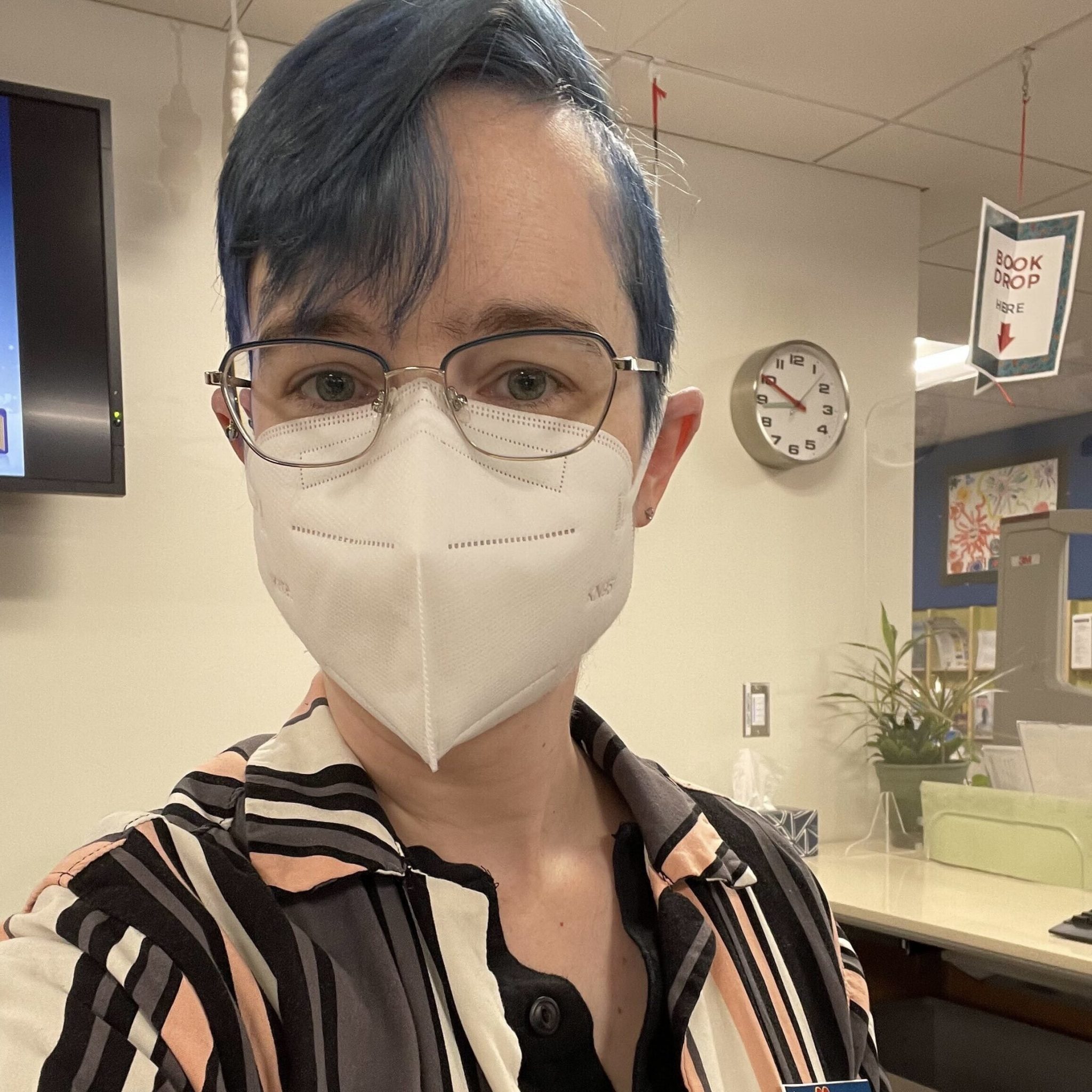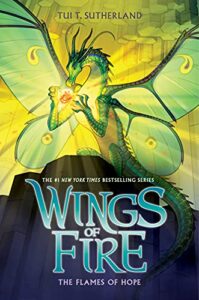 Nico recommends: Flames of Hope by Tui Sutherland (ages 8-12)
Flames of Hope is a thrilling conclusion to the Wings of Fire series that ties together multiple storylines. Like its title, it does give one hope that even in tough times there's a way out or around if you only keep looking and continue being yourself. I love the world that Tui Sutherland has built and that the friendships and relationships are all relatable in one way or another. A+ writing in my opinion.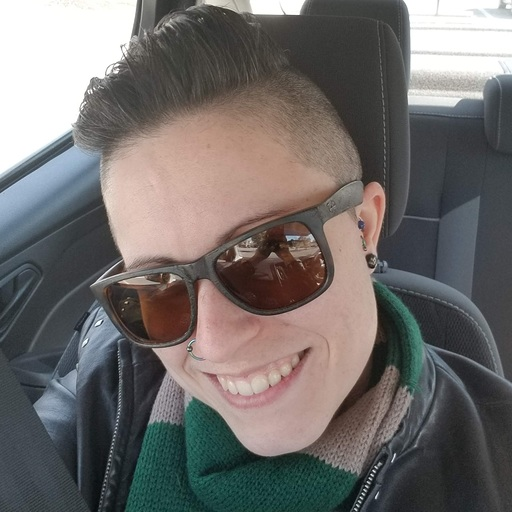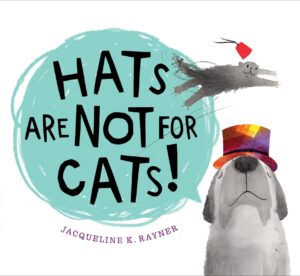 Nicole recommends: Hats are NOT for Cats! by Jacqueline K. Rayner (ages 2-4)
This dapper dog in a top hat seems to think that hats are not for cats. Will this hat-wearing cat be able to convince him otherwise? Dive into this silly rhyme book that will help you unwind after a busy day. The watercolor illustrations are both cute and charming and fit well with such a lighthearted story. Rayner makes sure to end the tale on a positive note, exclaiming loudly that hats are for everyone!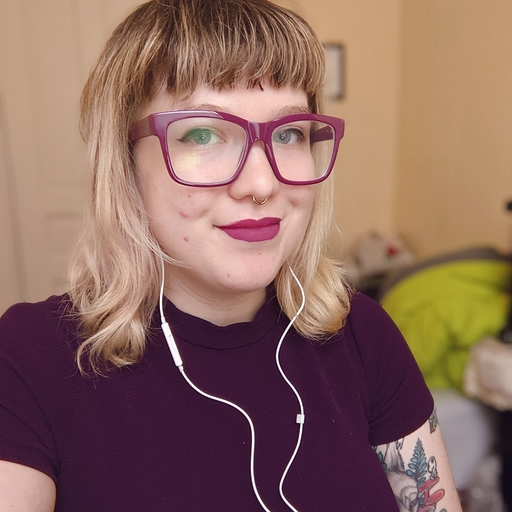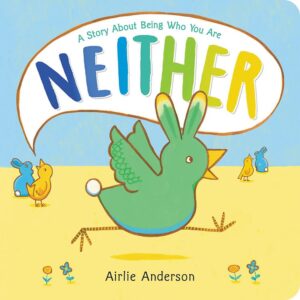 This board book is simple yet impactful in its message of being yourself, even when the world seems against you. When from the land of blue rabbits and yellow birds comes a new, green animal with wings and floppy ears, the inhabitants respond by shunning: not This and not That, our protagonist becomes Neither. So Neither seeks to find Someplace Else – someplace they will be accepted. They encounter a land filled with all kinds of creatures: a purple cat with butterfly wings, a blue hippo with a unicorn horn. Everyone is different, so everyone is accepted. The cute illustrations will be sure to entertain young readers as they learn the valuable lesson within.
Well young readers, that's a wrap. Check back again next month for some more fabulous reading recommendations. Until then, happy reading!