Welcome to the another installment in our series of blog posts featuring children's books we're currently loving! "Book Chat with the Youth Services Team" features one book recommendation from each of our Youth Services team members. We cover a variety of books from fiction to non-fiction, picture books to chapter books, graphic novels and more! We hope that this month's reading recommendations get you excited about some awesome new books we've added to our collection as well as some oldies but goodies. Enjoy!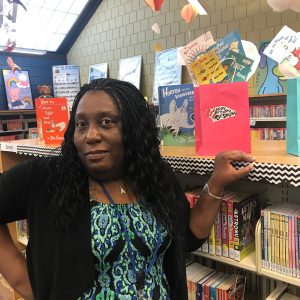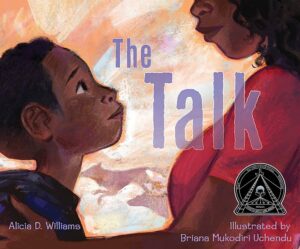 April recommends: The Talk by Alicia D. Williams (ages 4 – 8)
A wonderful reality story that every mother of African American child should check out or read to their children. Especially male children. "The Talk" is a book about a 12 year old boy name Jay, who family lives in an inner city. Jay's parents noticed all of the crime that is happen around the community and neighborhood. So they decide to sit Jay down and have "The Talk" with him about the do's and don't's to keep himself safe. This is a must read, I am checking this book out today to read to my 11 year old son.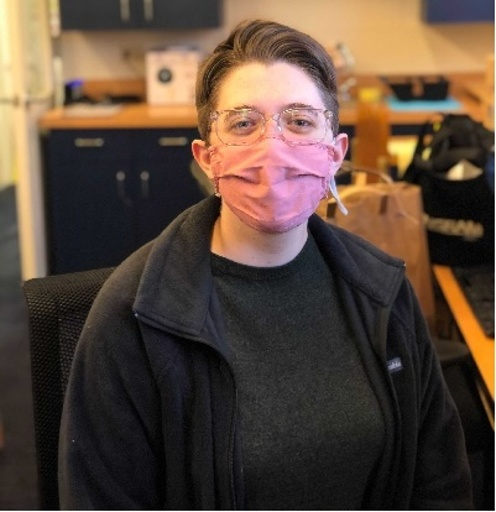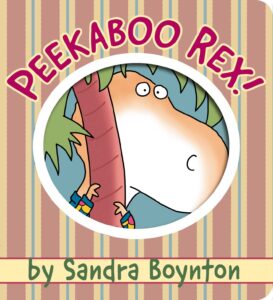 Ashley recommends: Peekaboo Rex! by Sandra Boynton (ages 1 – 3)
Follow along as a T-Rex that loves to play hide and seek tries to hide from his small dinosaur friend! Their game takes them to increasingly silly places as the T-Rex has to try harder to trick his friend. Young readers will love the bright illustrations and rhyming text as they play along and help the little dino find his friend.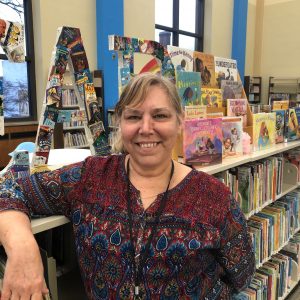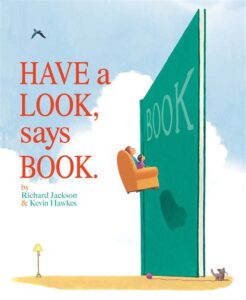 Beth recommends: Have a Look, says Book by Richard Jackson and Kevin Hawkes (ages 3 – 7)
Have a Look, says Book is a wonderful book about words… descriptive words. Go on an adventgure with a dad and his daughter as they travel through different places learning all kinds of words that describe things like a shaggy llama or a gnarly gnome. You can play a game of seeing what else you would use these descriptive words to describe things you find all around you.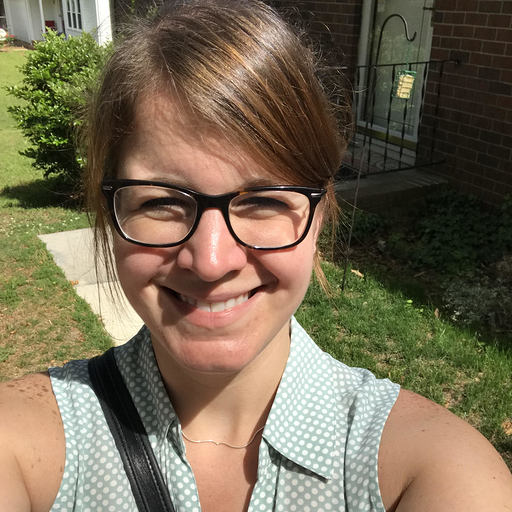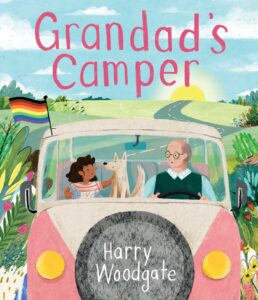 Heather recommends: Grandad's Camper by Harry Woodgate (ages 3 – 6)
In Grandad's Camper, Grandad regales his granddaughter with stories about traveling the world with Gramps in their bright pink camper van. These stories, filled with love, family, and adventure, inspire the Grandad-Granddaughter pair to pull the old van out of the garage, fix it up, and go on an adventure of their own. Bright illustrations with tons of fun details (and a cute dog!) add to the novelty of life on the road, and the context of Gramps having passed away can serve as a gentle introduction to the passing of loved ones, as well as the fun of reminiscing about the past. Grandad's Camper is an engaging and heart-warming read that will likely inspire many families to take their own drives down memory lane.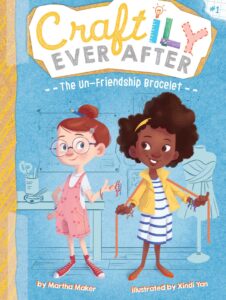 If you are looking for a new series to engage a young reader just getting started with chapter books, check out the Craftily Ever After series. In the first book, we meet eight-year-old best friends Emily and Maddie, who love creating all sorts of things together. When new student Bella arrives at school, Maddie immediately befriends her, accidentally causing Emily to feel left out. When Emily's friendship bracelet falls off and Maddie doesn't even notice, Emily thinks maybe it was an un-friendship bracelet all along. However, Emily soon notices that Sam, the boy who sits next to her in class, shares her love of drawing and creating, and they become friends. Sam encourages Emily to talk with Maddie about her hurt feelings. Thanks to good communication, Maddie and Emily are soon back to being best friends, and the group of four realize how much they all have in common.
This book sets up the rest of the series in which the four friends come up with new projects to design, build, and create. They also learn how to handle various obstacles they encounter. Throughout the series there is a focus on friendship, cooperation, creativity, and all types of Maker skills.
Easy to read language, large and well-spaced text, and illustrations on almost every page help make these books accessible to newly independent readers.
Another thing I appreciated about this series is that the author provides clearly written and illustrated instructions for a related craft/project (e.g. making friendship bracelets) at the back of each book. Who doesn't love a fun, built-in extension activity?!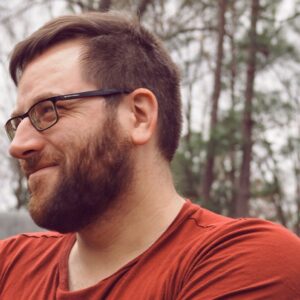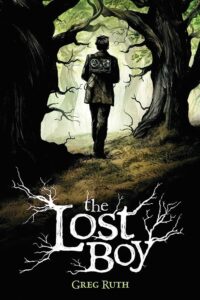 Louis recommends: The Lost Boy by Greg Ruth (ages 8 – 12)
This Middle Grade graphic novel tells of a dark fantasy world where a young boy named Walter, while investigating a string of pet disappearances, becomes embroiled in something otherworldly and soon disappears himself. Years later, another boy, Nate, moves into Walter's old house and discovers a series of cassette tapes that may hold clues to not only Walter's disappearance, but the secret to an entirely unseen world. Full of dark and atmospheric illustrations, this is a great choice for fans of mysteries or graphic novels with a creepy vibe.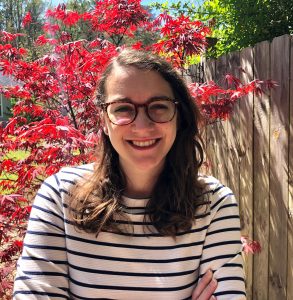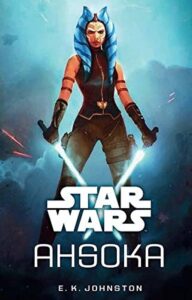 Mirissa recommends: Ahsoka by E. K. Johnston (ages 12 – 18)
Essential reading for any Ahsoka fan—especially as you prepare for her new series dropping on Disney+ next month—this YA novel explores what happens to our favorite Togruta after she leaves the Jedi Order. Disguised as a mechanic, Ahsoka finds herself drawn into the struggles of daily life under the new Galactic Empire. She learns what she's willing to turn a blind eye to in order to stay safe and what she can't tolerate as someone who, at her heart, believes in the light side of the Force. I guess it's true what they say: you can take the girl out of the Jedi, but you can't take the Jedi out of the girl.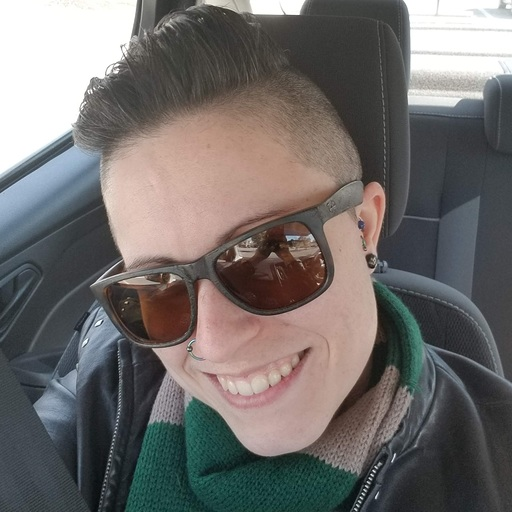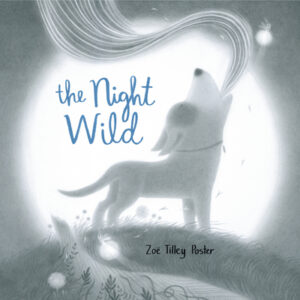 Nicole recommends: The Night Wild by Zoe Tilley Poster (ages 3 – 5)
One night, Dog slips out the door and encounters a friend in the dark, wild surroundings. Together they woof, they zig and zag, howl, chase rabbits, and skip across water. The Night Wild uses beautiful and fun wordplay to create breathless movement in its black and white illustrations. If your child is a dreamer who wishes for big adventures, then this is the perfect bedtime story to lull them to sleep!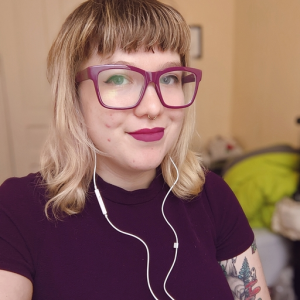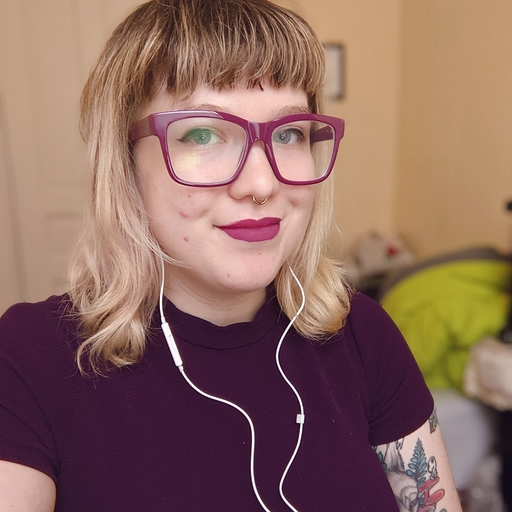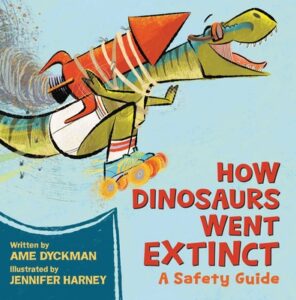 This fun picture book features a family's day out at a natural history museum. When the son asks how the dinosaurs died out, his mom mentions the ill-fated asteroid 65 million years ago, but his dad has some more… unique theories on their demise. Kids will enjoy learning the dino species from the familiar Tyrannosaurus Rex to the feathered Ornithomimus, and caregivers will enjoy the cautionary tales against throwing tantrums and not washing hands. Great humor and wonderful art abound in this clever volume.
Well young readers, that's a wrap. Check back again next month for some more fabulous reading recommendations. Until then, happy reading!