Welcome to the another installment in our series of blog posts featuring children's books we're currently loving! "Book Chat with the Youth Services Team" features one book recommendation from each of our Youth Services team members. We cover a variety of books from fiction to non-fiction, picture books to chapter books, graphic novels and more! We hope that this month's reading recommendations get you excited about some awesome new books we've added to our collection as well as some oldies but goodies. Enjoy!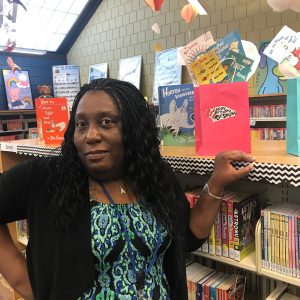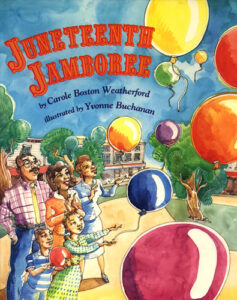 April recommends: Juneteenth Jamboree by Carole Boston Weatherford (ages 6 – 10)
I selected this book in honor of those who understand its importance and who celebrate Juneteenth. Juneteenth Jamboree is a picture book by Carole Weatherford about a mother who is trying to educate her children of the history of Juneteenth, through a jamboree. By the end of the story, the entire town comes out to celebrate with the family on Juneteenth. What a fabulous book to read with your child to introduce the meaning of Juneteenth.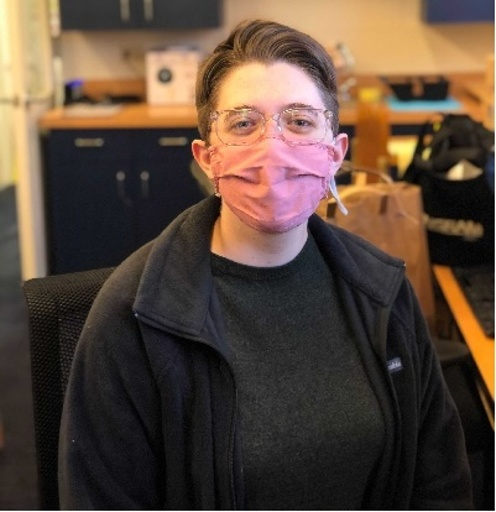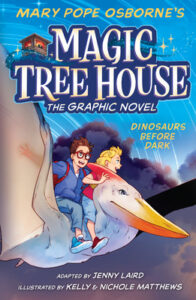 Ashley recommends: Dinosaurs Before Dark by Mary Pope Osborne and Jenny Laird (ages 6 – 10)
Siblings Jack and Annie stumble upon a mysterious tree house filled with books in the woods behind their home.  Before they can figure out where it comes from, the magic tree house sends them back through time to visit the dinosaurs, thanks to a wish Jack makes.  This graphic novel is a faithful adaption of the first book in the well-loved Magic Tree House series, and is a fun way to introduce young readers to a classic or to revisit a book you've already read!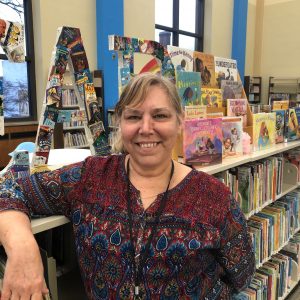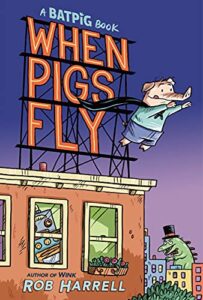 When Pigs Fly is about an average pig who loves hanging out with his friends. He decides he wants to help out the city, but how? Then a radioactive bat bites him and he turns into BATPIG! This fun graphic novel for kids is a great way to introduce comics to your child in a very funny way that is easy to read. If you like comics, join us on Saturday, June 24th from 11-3 at the Main Library for our first ever fandom convention/mini comic con called RippleCon. There will be vendors, gaming, crafts, panel talks, workshops, and of course a Cosplay contest with cash prizes. Hope to see you there!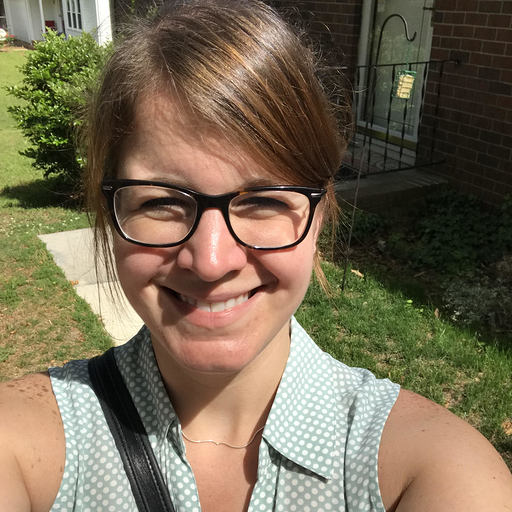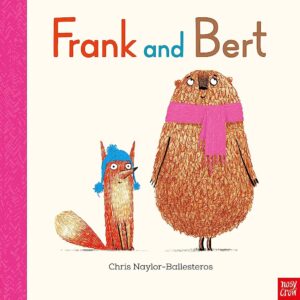 Heather recommends: Frank and Bert by Chris Naylor-Ballesteros (ages 3 – 6)
Frank the fox and Bert the bear are the best of friends with only one source of contention… the game of hide and seek. Bert thinks that he is an excellent player, and insists that the only reason Frank consistently finds him is because he doesn't have enough time to hide. Frank knows otherwise, but hasn't had the heart to tell Bert that is actually a terrible player until one fateful game forces Frank to decide what matters most to him: victory or friendship. Adorable, textured illustrations give this charming tale of friendship an added dose of fun, and kiddos can practice their counting skills along with Frank and Bert as they hide. Cute, fun, and educational… an excellent story combination.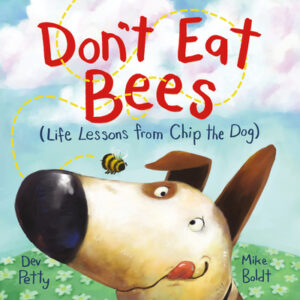 If you are in the mood for a silly story, check out Don't Eat Bees (Life Lessons from Chip the Dog) by Dev Petty and Mike Boldt. Chip is, he tells us, a smart dog. Now that he is 7 years old, he wants to share his knowledge about "important dog things." Most of these lessons revolve around the things a dog should eat and things a dog shouldn't. 4-8 year-olds will laugh out loud at the silly advice and zany illustrations.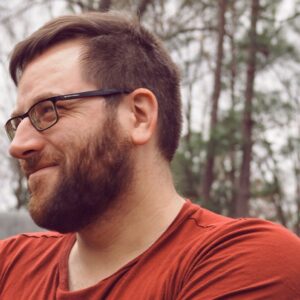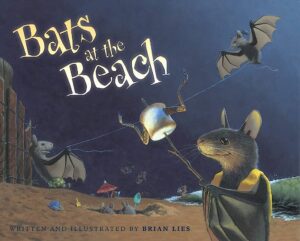 Louis recommends: Bats at the Beach by Brian Lies (ages 3 – 6)
Come visit the beach in a way you never have before! Join a group of bats as they take a trip to the beach and experience it in ways that are very familiar, but at the same time quite different. Brian Lies pairs a clever and engaging rhyming scheme with some gorgeous illustrations to provide a fun story for children of all ages. So enjoy a story that explores a trip to the beach in a truly unique way. Just be sure to pack your moon-tan lotion.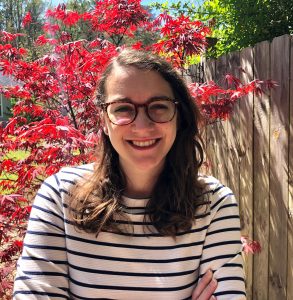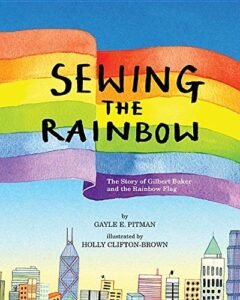 Mirissa recommends: Sewing the Rainbow by Gayle E. Pitman (ages 4 – 8)
This colorful—and sparkly!—biography explores the life of Gilbert Baker, the designer and sewist of the original rainbow flag. Baker grew up in rural Kansas and never quite fit in. After being bullied as a child and young adult, Baker made his way to San Francisco and finally began to find his people and his place. He wanted a new LGBTQ+ symbol that represented the diversity of his community, and so he and his friends decided to make one. When it was finished, it was unfurled at City Hall 'and the crowd lit up like gold at the end of the rainbow.' While the book itself is geared towards younger readers (ages 4-8), there is a long Reader's Note at the end that takes a deep dive into the political and social context of Baker's activism, making this book an interesting read for YA and even adult readers.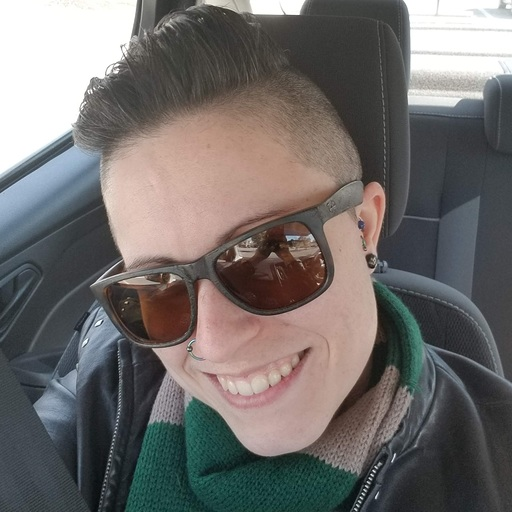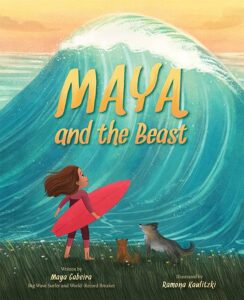 Nicole recommends: Maya and the Beast by Maya Gabeira (ages 4 – 8)
Join Maya, a courageous young girl, as she dives headfirst into the exhilarating world of surfing, a sport dominated by men. With determination and resilience, Maya conquers every obstacle in her path, leading her to the ultimate challenge—the monstrous wave known as The Beast! In this empowering story, your child will witness Maya's remarkable journey, filled with courage, triumph, and a world record that still stands today. So dive into "Maya and the Beast" and let your child ride the wave of adventure and empowerment!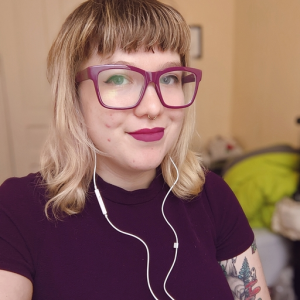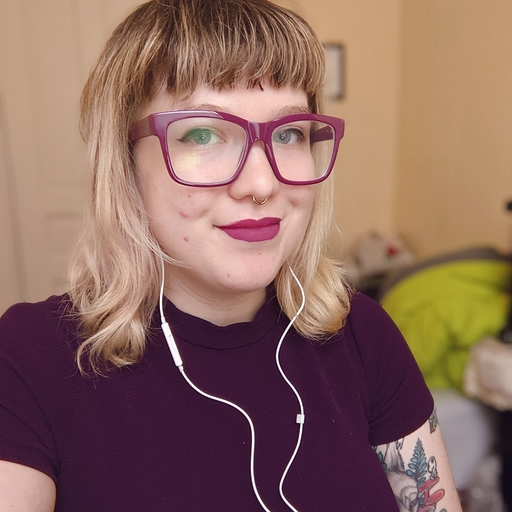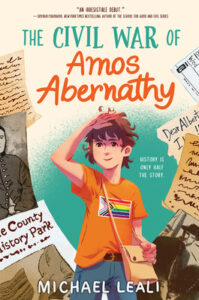 Amos Abernathy lives and breathes history – he spends time volunteering as a nineteenth-century reenactor at the Living History Park. But as a gay kid, Amos realizes he's never been taught about people like him. In searching for the stories often left out of mainstream history, he finds Albert D.J. Cashier, a Union soldier in the Civil War who was assigned female at birth but lived as a man during and after the war. Amos and his friends, Chloe and Ben, advocate for the Living History Park to include Albert's and countless other's untold stories – even if that means waging tough battles. This middle-grade novel offers relatable characters and great insights into histories we don't see – and encourages us to fight for what's right.
Well young readers, that's a wrap. Check back again next month for some more fabulous reading recommendations. Until then, happy reading!