Welcome to the another installment in our series of blog posts featuring children's books we're currently loving! "Book Chat with the Youth Services Team" features one book recommendation from each of our Youth Services team members. We cover a variety of books from fiction to non-fiction, picture books to chapter books, graphic novels and more! We hope that this month's reading recommendations get you excited about some awesome new books we've added to our collection as well as some oldies but goodies. Enjoy!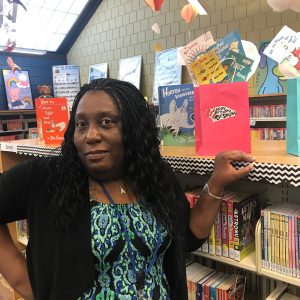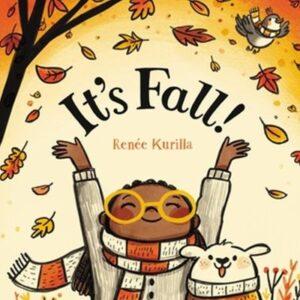 April recommends: It's Fall! by Renee Kurilla (ages 4 – 8)
What a fabulous fall book to read for preschoolers and kindergartens. This book describes how the seasons begin to change from summer to fall & illustrates all of the beautiful features the fall season brings. Children go back to school, the leaves change colors, people start picking apples, the air begins to get cooler & in October, small tiny humans will be knocking on doors yelling trick or treat. It's Fall, is just a really fun and relaxing book for the little ones.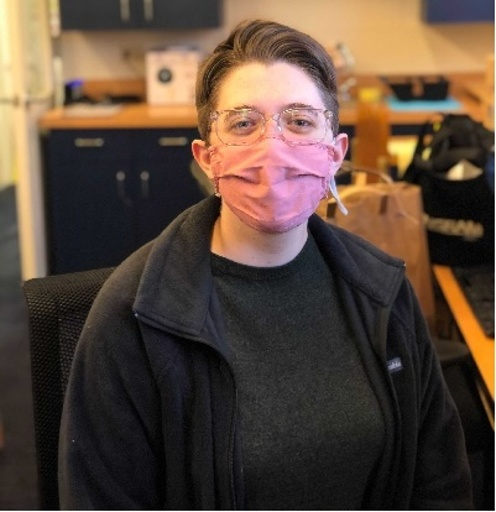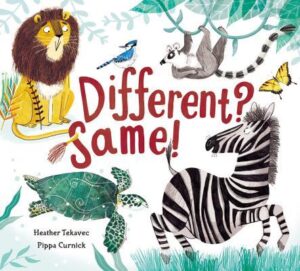 Ashley recommends: Different? Same! by Heather Tekavec (ages 4 – 9)
There are so many kinds of animals in the world, and they all look different and do different things.  It can be hard to see the similarities, but if you look closely, you'll find that animals are more alike than you'd think!  This book shows groups of very different animals that all have one thing in common.  Each group features a specific trait, like having stripes or antennae, and includes descriptions of each trait and their importance in the back of the book.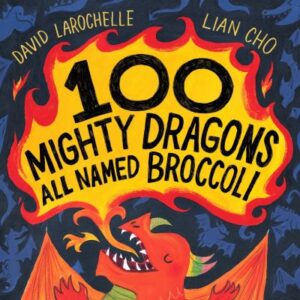 If you love dragons, you'll love this new math storybook.  Even if you don't love dragons,  I still bet that you'll enjoy this book for its silly storyline and colorful illustrations provided by Lian Cho!
100 Mighty Dragons All Named Broccoli begins with 100 different and delightfully drawn dragons who all bear the moniker of Broccoli. A sudden gust of wind blows half of them away, then ten others sail off to become pro surfers in Hawaii, setting up a zany subtraction story that invites readers to work out how many dragons remain after 3 go here, 5 go there, and so on. The story continues with some dragons leaving to start a heavy metal band, some rocketing to the moon, and the rest embarking on other wild adventures until just one dragon remains. That lonely dragon retreats to her cave for the winter only to reappear in the spring with a delightful surprise to end the book.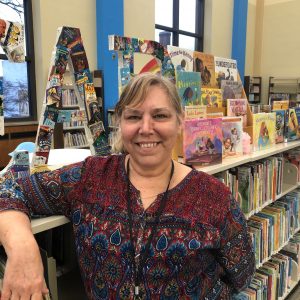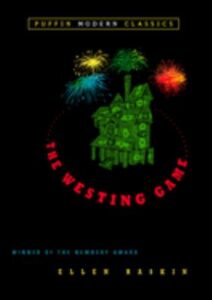 Beth recommends: The Westing Game by Ellen Raskin (ages 10 – 14)
I often find myself going back to read some classics from time to time. This book, The Westing Game by Ellen Raskin, is one of my favorites. It won the Newbery in 1979. Now I know some of you weren't around then, but this book stands the time. It is about a girl named Turtle ( real name Tabitha Ruth- but never call her that unless you want to be kicked in the shin). Turtle and her family must move due to family problems. They move to Sunset Towers and the weirdest thing is when they go to look at the apartment, their name was already on the mailbox. HMMM. This book is full of mystery and adventure. Then when they find Mr. Westing's body in his house the game is afoot. All 16 people in Sunset Towers are mysteriously heirs to his fortune if they play the game. Who wouldn't want to play when they could win $200 Million. They need solve the riddles and clues to find the answer. Read it and see if you too could be a Westing Heir.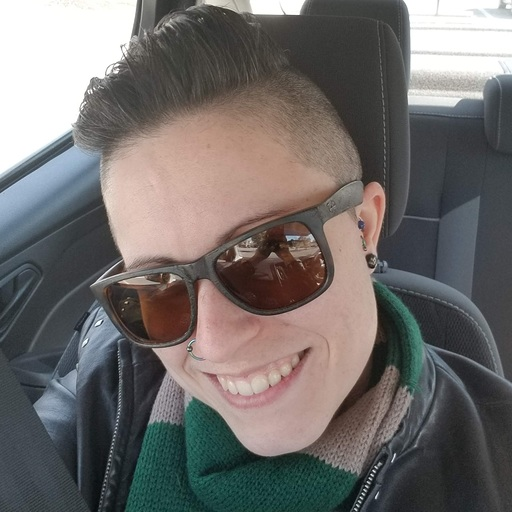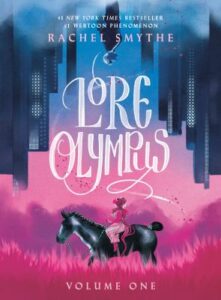 Nicole recommends: Lore Olympus, Volume 1 by Rachel Smythe (ages 12 – 17)
Revisit the timeless tale of Persephone and Hades through this modern-day retelling of The Abduction of Persephone. What first started as an insanely popular webtoon has taken the literary world by storm, winning a Harvey Award and Two Eisner awards, with a TV adaptation in the works. Not only does Persephone have to contend with jealous gods and goddesses, but she's also trying to decide whether to accept a college scholarship that demands chastity. This series will appeal to teenage romance lovers or anyone who appreciates a good Greek myth retelling.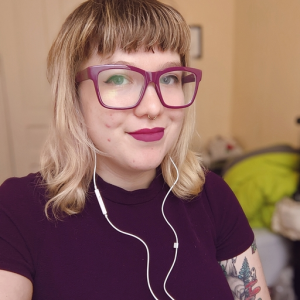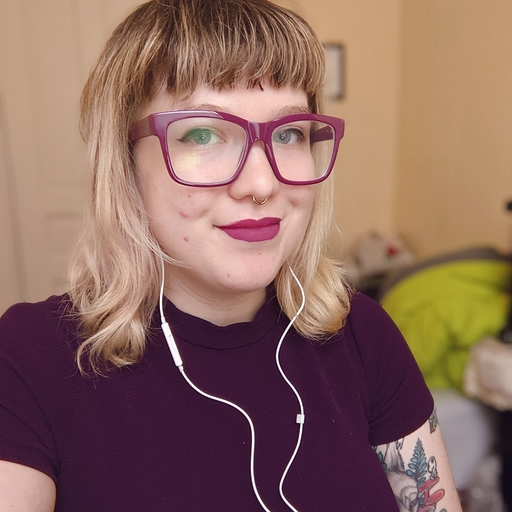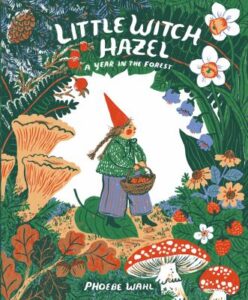 Summer recommends: Little Witch Hazel by Phoebe Wahl (ages 4 – 8)
This book is a collection of four seasonal stories about Hazel, a tiny witch who lives in the forest. She has adventures big and small with her woodland creature friends. The art creates a magical world you'll find yourself wishing you could slip in to, if only for a quick tea and cookies with a snail on a toadstool. In addition to Library Card Sign-Up Month, September is also Mushroom Month, and this darling volume will fulfill all your cottagecore dreams. While housed in our juvenile fiction collection, kids big and small can appreciate the year-long story cycle of Little Witch Hazel.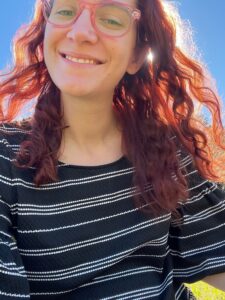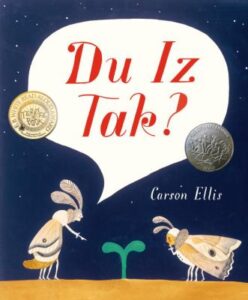 Mirissa recommends: Du Iz Tak? by Carson Ellis (ages 4 – 8)
Don't let the fact that this book is written entirely in a made-up language discourage you from picking it up. A blast to read aloud, the plot covers the journey of a flower from sprout to decay and the impact on its bug community. Although you might not speak the language of these odd-looking bug creatures, with the help of the whimsical pictures you can still quickly get the gist of what they're saying. (Hint: it's not actually gibberish; there is some language structure here and repeated words to represent different objects and characters. See how much of the words you can puzzle through in your read.) The illustrations are indeed the star of the show, and it was one of four 2017 Caldecott Honor books for that reason.
Well young readers, that's a wrap. Check back again next month for some more fabulous reading recommendations. Until then, happy reading!