Hopefully my post last week got you all excited about some upcoming trends in YA lit.  Now, I'd like to share with you my top 10 list of YA books I'm most anticipating in 2020.  This was an extremely difficult task to narrow it down to just 10 books, but here goes. In no particular order…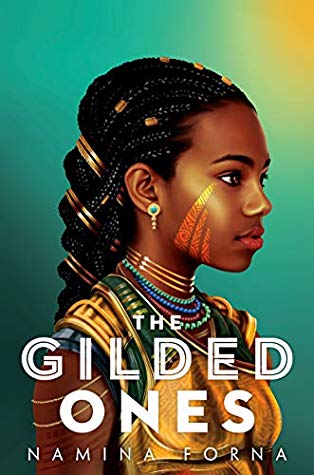 The Gilded Ones by Namina Forna (May 2020) – This is the start of a new feminist fantasy series inspired by West African culture and lore.  It's being pitched for fans of Children of Blood and Bone and Black Panther.  The cover is absolutely gorgeous and those who have already read it say the world-building is fantastic.  Honestly, it had me at "feminist fantasy" but the premise of a woman warrior fighting monsters (some in human form) totally sealed the deal.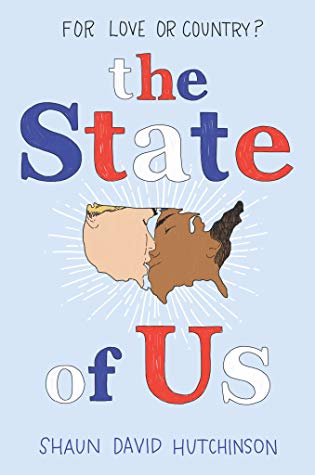 The State of Us by Shaun David Hutchinson (June 2020) – Ok, so this one I mentioned in my last post but it sounds SO GOOD!  I'm a fan of Hutchinson ever since reading The Past and Other Things That Should Stay Buried.  He's hilarious and does a great job of capturing the voice of a teenage guy.  This is the love story of Dean and Dre, two 16-year-old guys who fall head over heels for each other.  Yet, this is no typical love story because Dean and Dre are the sons of opposing candidates for the upcoming presidential election.  This is sure to be the queer love story of the year!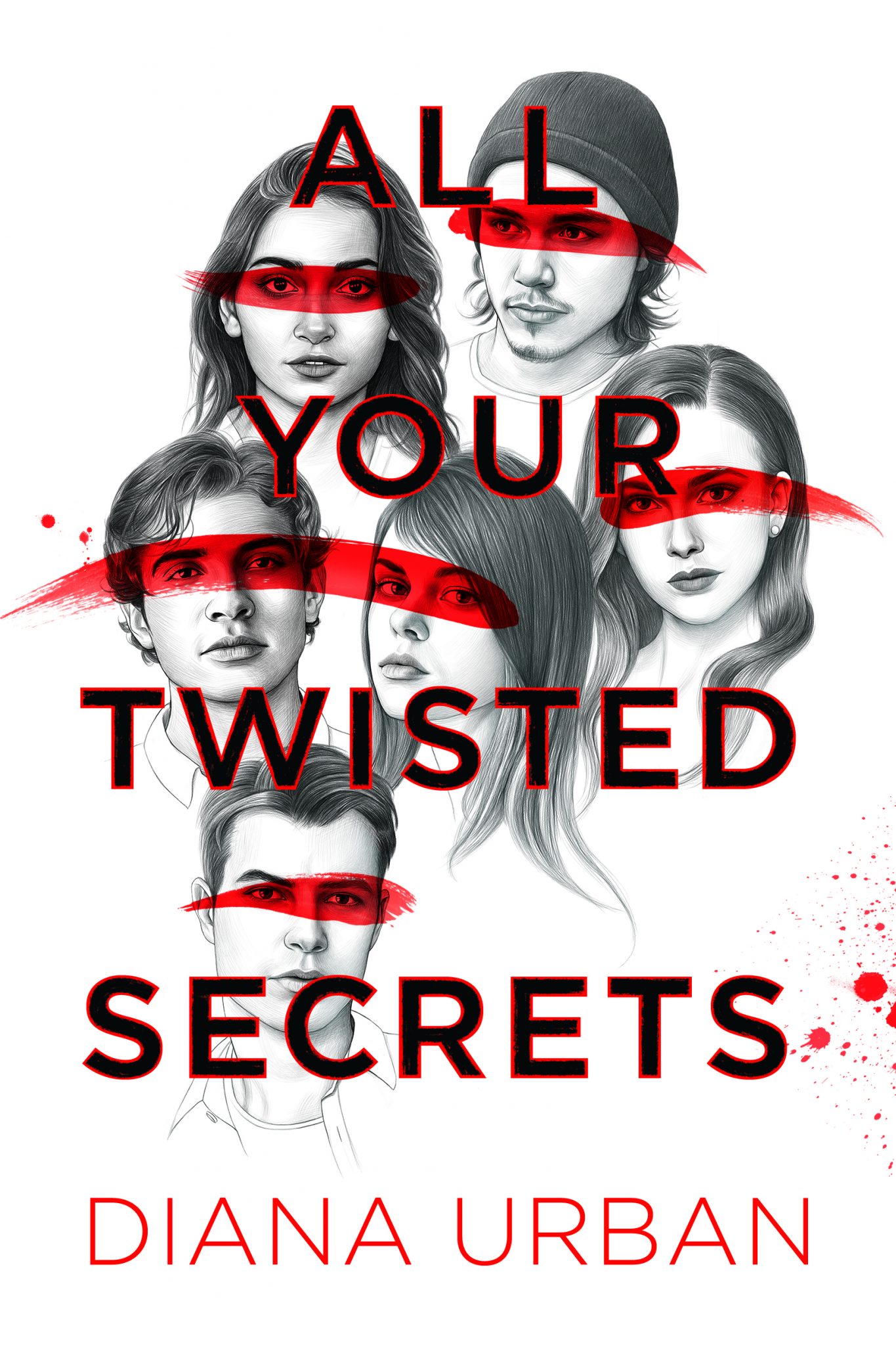 All Your Twisted Secrets by Diana Urban (March 2020) – This debut novel has such a cool premise!  Six teens are invited to a scholarship dinner. When they arrive, they find they are locked in "with a bomb, a syringe filled with poison, and a note saying they have an hour to pick someone to kill … or else everyone dies."  I'm a huge fan of escape rooms and the game Clue so this book totally speaks to me.  I can't wait to read it in all of its twisty-turny glory.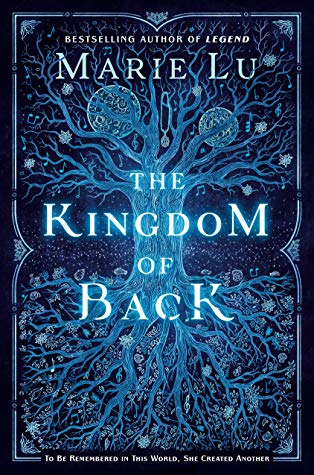 The Kingdom of Back by Marie Lu (March 2020) – Marie Lu has a huge fan following.  Her sci-fi/fantasy series Legend, The Young Elite, and Warcross have all been big hits.  With The Kingdom of Back, Lu crosses into a new genre — historical-fantasy.  It is the story of siblings Nannerl and Wolfgang Mozart and their fight for the spotlight.  With music and magic intertwined, this is sure to be another hit for Lu.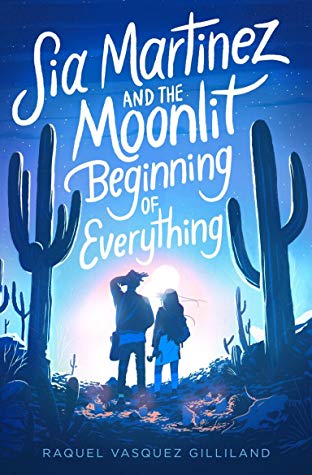 Sia Martinez and the Moonlit Beginning of Everything by Raquel Vasquez Gilliland (August 2020) – I really don't know how to put into words the premise of this book so I'm going to quote the publisher.  "Aristotle & Dante Discover the Secrets of the Universe meets Roswell by way of Laurie Halse Anderson in this astonishing, genre-bending novel about a Mexican American teen who discovers profound connections between immigration, folklore, and alien life."  What?! This just sounds too interesting to pass up!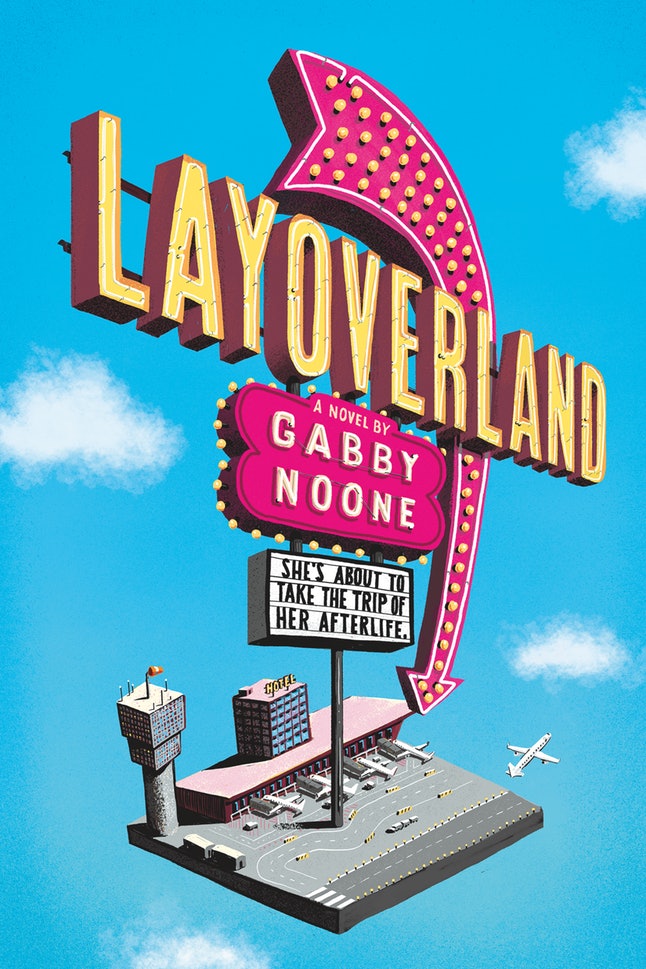 Layoverland by Gabby Noone (January 2020) – Do you love The Good Place?  Then, you're sure to be as excited as I am about the release of Layoverland.  What's worse than being doomed to an eternity in Hell?  Waking up after a fatal accident to find yourself in purgatory.  Yet, maybe purgatory isn't so bad. There's a cute guy there who's sweet and who you can't help falling for.  Better yet, he's falling for you too. But is romance worth an eternity stuck in limbo?? This is the decision Beatrix Fox will have to make in this fun new book!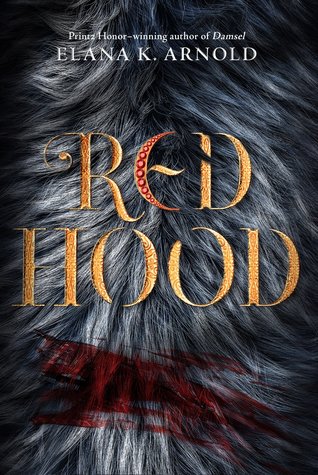 Red Hood by Elana K. Arnold (February 2020) – I love a good fairytale retelling, especially when it's dark and brooding.  Red Hood brings the traditional Red Riding Hood story to the present day and wraps it in themes of toxic masculinity, misogyny, and female empowerment.  It is described as "unflinching, raw, powerful" by author, Mackenzie Lee. This one checks all my book boxes.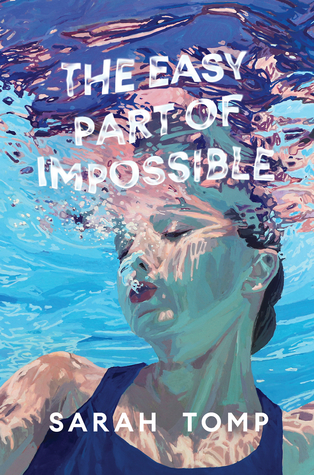 The Easy Part of Impossible by Sarah Tomp (April 2020) – This looks like it will be a very important read for teens.  It is the story of Ria, a competitive diver on track for the Olympics. All the strict rules and punishments enforced by her coach seem totally worth it to meet her goals.  However, when a freak accident benches her from the team, Ria reconnects with an old friend. Cotton, a guy on the autism spectrum, helps Ria to gain a new perspective on her relationship with her coach.  Now Ria must figure out how to still pursue her diving dreams while putting an end to her coach's abuse. I'm sure this type of relationship goes on all too often in competitive sports and I'm hoping this novel will provide some strength and courage to those who are experiencing this in real life.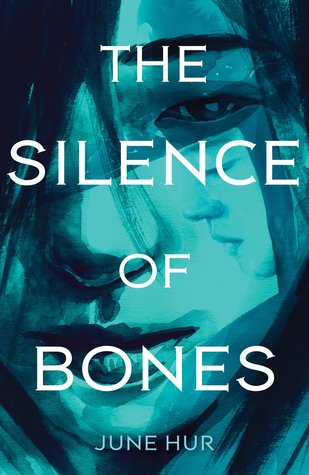 The Silence of Bones by June Hur (April 2020) – I am a sucker for Asian noir and, in my opinion, there's just not enough of it (especially in YA).  Set in the 1800s, in Joseon Korea, this is the story of a young indentured servant and a police inspector who join forces to solve the murder of a noblewoman.  I can only imagine the mysterious and dark atmosphere Hur will paint this ancient Korean crime novel. I cannot wait to get my hands on this one!
The Ballad of Songbirds and Snakes by Suzanne Collins (May 2020) – I'm sure everyone is probably already pretty hyped about this one.  The Ballad of Songbirds and Snakes is the prequel to the Hunger Games Trilogy.  It is set 64 years prior to the games we visited in The Hunger Games.  That's all of the details we have right now but do you really need to know more?!  I'll be putting this one on hold as soon as humanly possible.
Well, folks, that's all for me today.  What 2020 YA books are you most excited about?