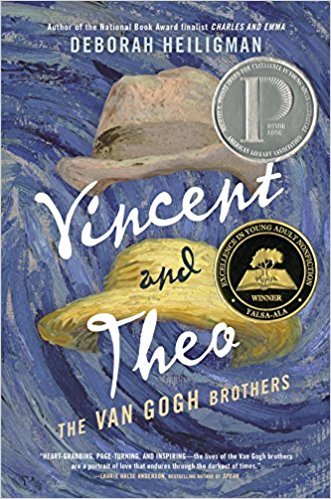 For prompt #3 of the Read Harder Challenge, a book by a woman and/or AOC (Author of Color) that won a literary award in 2018, I read Vincent and Theo: The Van Gogh Brothers by Deborah Heiligman.  Heiligman won the YALSA Excellence in Nonfiction for Young Adults Award for this book in 2018.  The story is, as the title indicates, the tale of two brothers bonded not only by blood but by art.  It follows both Van Gogh brothers from birth to death and demonstrates their undying love and dedication to each other and to Vincent's work.  I chose this book because it's nonfiction. I tend to read more fiction than nonfiction and since this is the Read Harder Challenge I figured I'd try and push myself a bit more.
I actually finished this book about a week ago but have found myself procrastinating on writing this post.  I think that is because I just felt kind of eh about this book.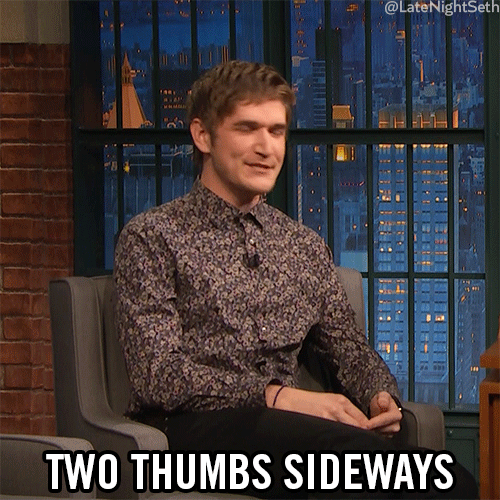 Heiligman obviously did her research.  There was A TON of info about each brother with details from their numerous letters to each other and other friends and family.  I finished the book feeling like I learned a lot. But, the writing itself definitely left me wanting more. I guess because this is a book about art, and Vincent was one of the great masters in art history, I expected the writing to be artful too.  Unfortunately, it wasn't. It was short and choppy and unengaging. Woh woh.
Since I don't have any beautiful things to say about the book, please enjoy Van Gogh's beautiful paintings instead…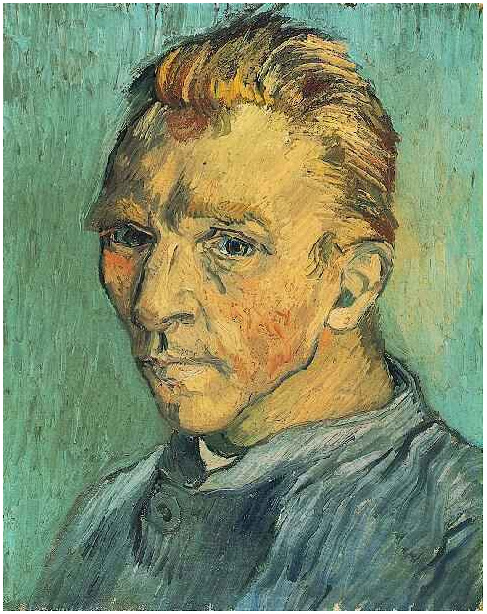 Photo credit: Van Gogh Gallery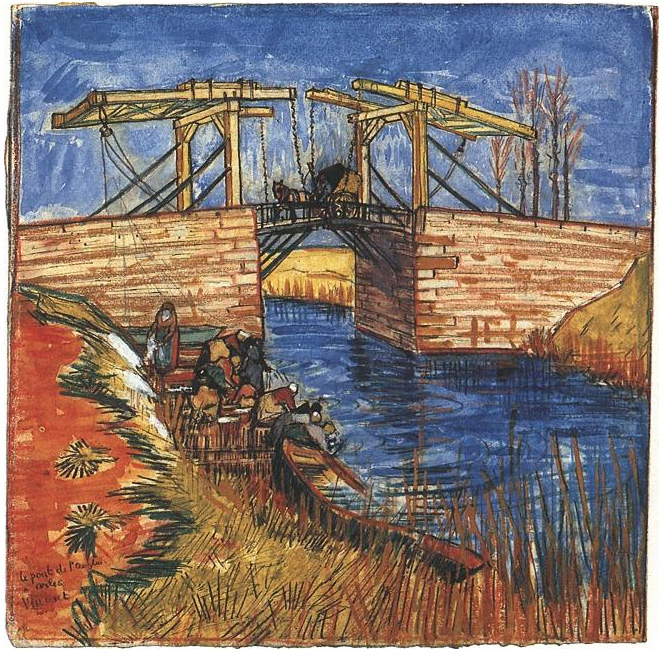 Photo credit: Van Gogh Gallery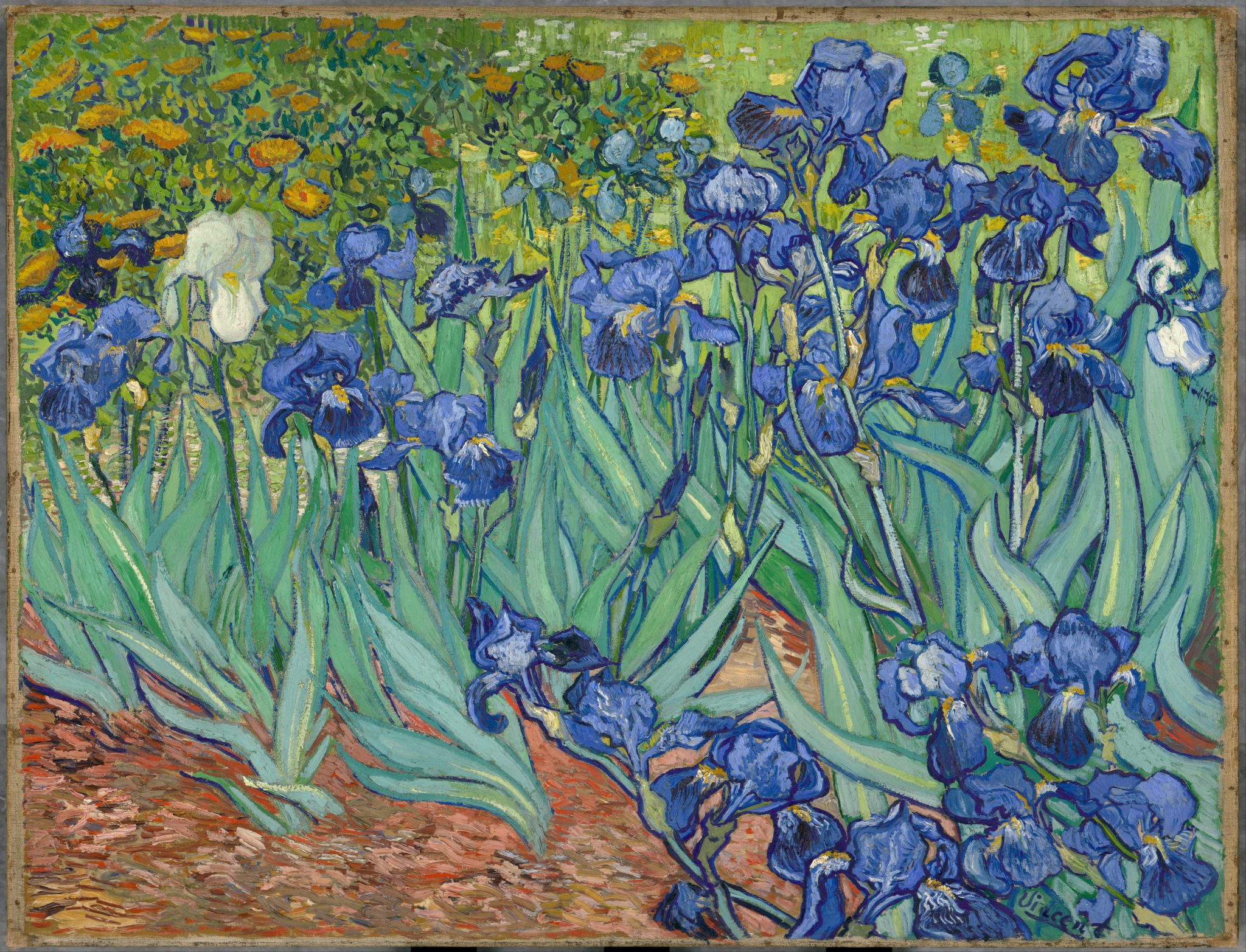 Photo credit: Van Gogh Gallery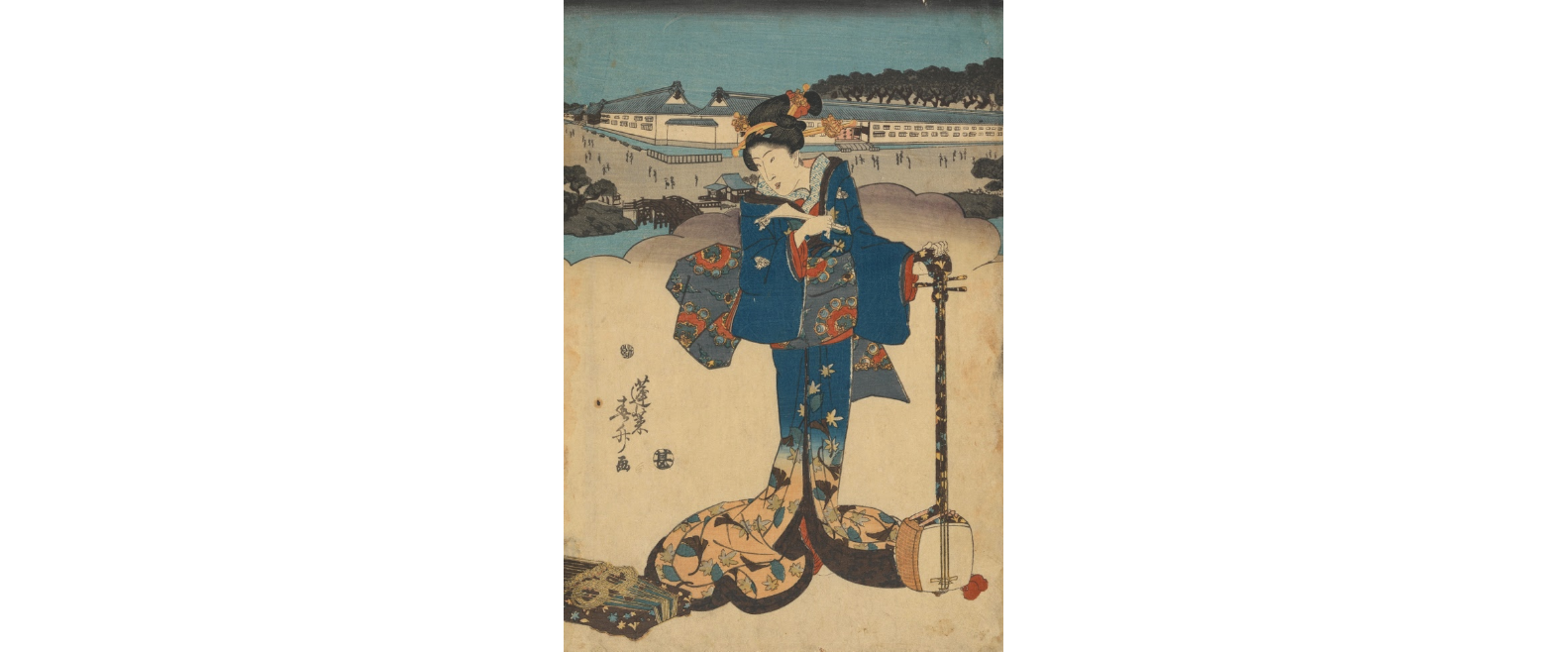 Photo credit: Van Gogh Museum
If you too would like to complete this challenge, here are other 2018 award winners by women and/or authors of color:
Home Fire by Kamila Shamsie
Flights by Olga Tokarczuk
Bluebird, Bluebird by Attica Locke
Piecing Me Together by Reneé Watson
Washington Black Esi by Edugyan
We Are Okay by Nina LaCour (I read this one and it's soooooo good!)
The Poet X by Elizabeth Acevedo (One of my favorite books of all time!!!)
My Favorite Thing Is Monsters Book One by Emil Ferris
Chester B. Himes: A Biography by Lawrence Patrick Jackson
The 57 Bus: A True Story of Two Teenagers and the Crime that Changed Their Lives by Dashka Slater (on my TBR)
Little & Lion by Brandy Colbert (also one of my favorite books ever…I must really love women authors and AOC)
Long Way Down by Jason Reynolds
The Friend by Sigrid Nunez
Finally, here is Book Riot's list https://bookriot.com/?p=250540