In these darkest and coldest days of the year, when I fear I may never feel the warmth of summer again, I find comfort in the cozy. In the flickering glow of soft candlelight. The gentle embrace of a favorite sweater. The calming warmth in my palms while holding a steaming cup of tea. And, of course, deeply lost in the pages of a favorite story.
The Danish have a word for this cozy feeling. Hygge (pronounced "hoo-gah") doesn't directly translate into English. The word describes a mood of coziness and warmth with feelings of wellness and contentment. Hygge is all about noticing and embracing life's quieter pleasures. It's about taking time from the day-to-day to slow down and spend time with those we care about, as well as needed time for ourselves.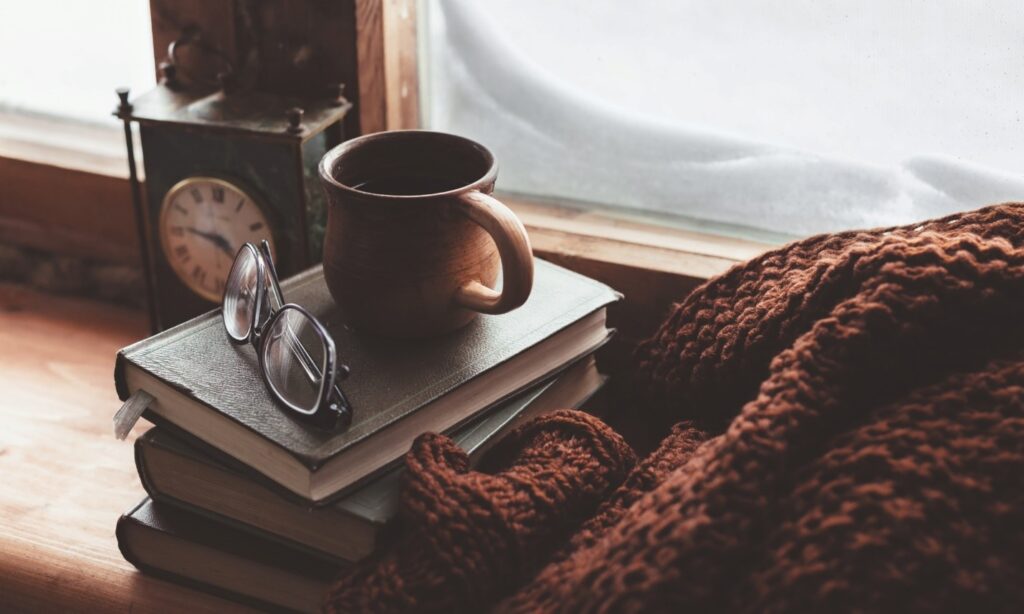 If you've ever spent a rainy day curled up with a book or warmed yourself with cocoa after playing in the snow, you've experienced hygge without even knowing it.
Hygge is considered an integral part of Danish culture. Known for their dark, bleak Scandinavian winters, the Danes have learned to embrace the cozy to cope. And they may be onto something. Denmark consistently ranks as one of the happiest countries in the world, despite its harsh living conditions.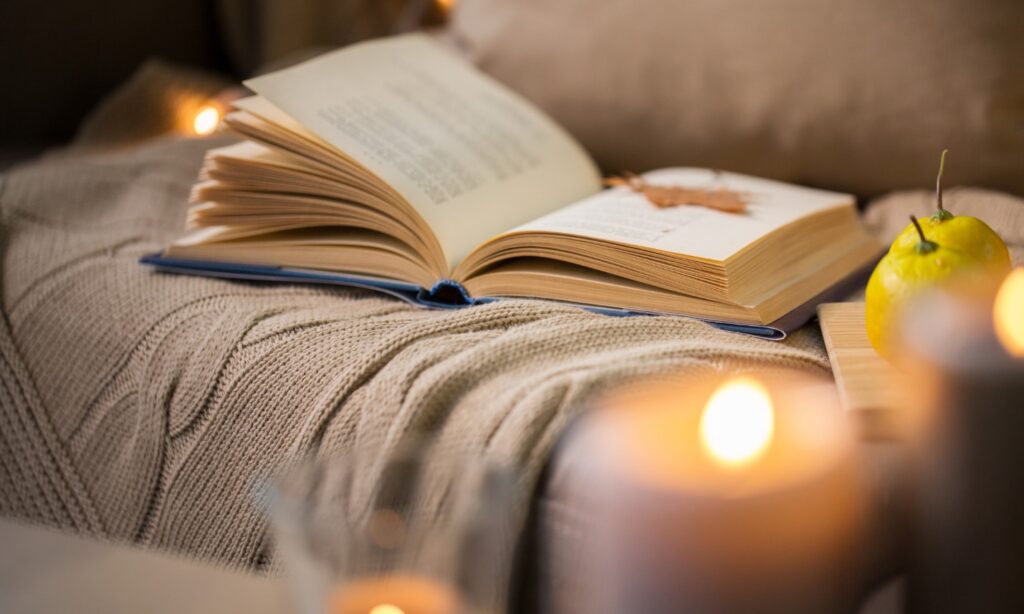 Want to add a bit of hygge to your day? Work on noticing and appreciating life's simple pleasures. Indulge in a warm pair of socks, a calming scented candle, or a hot beverage. Make time for loved ones, perhaps gathering for a home-cooked meal or a board game.
And don't forget about books! Is there any greater pleasure than curling up under a warm blanket and indulging in a good book? I've yet to find one.
Looking for more information about hygge? RPL has you covered! Check out one of these today: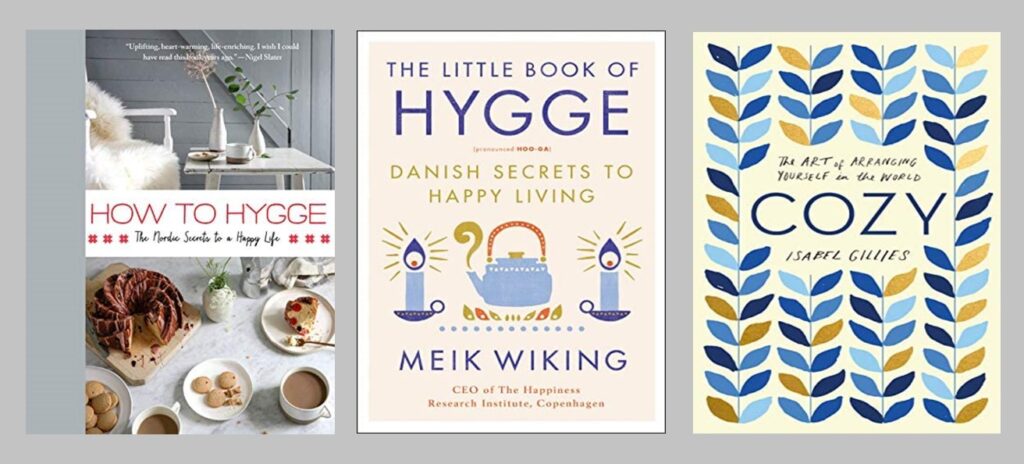 How to hygge : the Nordic secrets to a happy life
How to Hygge by chef and author Signe Johansen is a fresh, informative, lighthearted, fully illustrated how-to guide to hygge. It's a combination of recipes, helpful tips for cozy living at home, and cabin porn: essential elements of living the Danish way―which, incidentally, encourages a daily dose of "healthy hedonism." Who can resist that?
The little book of hygge : Danish secrets to happy living
The Little Book of Hygge introduces you to this cornerstone of Danish life, and offers advice and ideas on incorporating it into your own life, such as:
Get comfy. Take a break.
Be here now. Turn off the phones.
Turn down the lights. Bring out the candles.
Build relationships. Spend time with your tribe.
Give yourself a break from the demands of healthy living. Cake is most definitely Hygge.
Live life today, like there is no coffee tomorrow.
From picking the right lighting to organizing a Hygge get-together to dressing hygge, Wiking shows you how to experience more joy and contentment the Danish way.
Cozy: The Art of Arranging Yourself in the World
When we talk about being cozy, most of us think of a favorite sweater or a steaming cup of tea on a rainy day. But to Isabel Gillies, coziness goes beyond mere objects. To be truly cozy, she argues, means learning to identify the innermost truth of yourself and carrying it into the world, no matter your environment.
Written with profound warmth and featuring hand-drawn illustrations, this wise, necessary book is call to action for each of us to seek out those often-missed opportunities to care for ourselves, and to begin living a more intimate and authentic life.