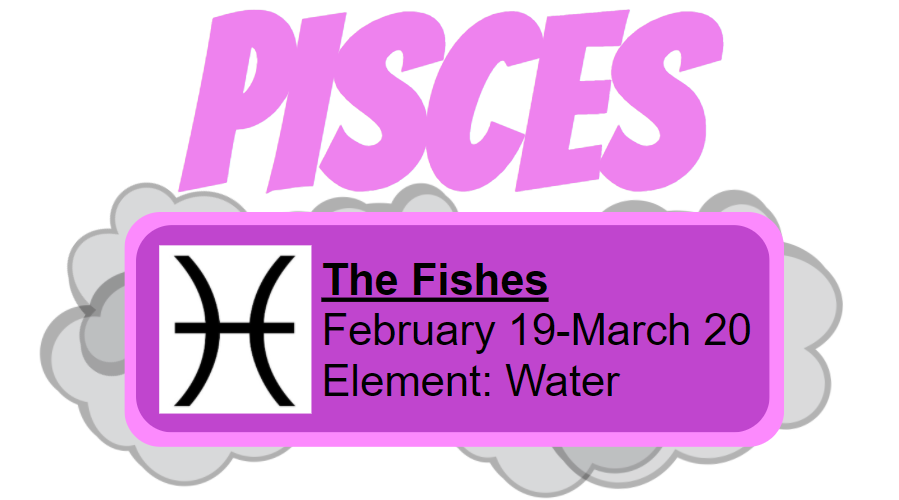 Every month of 2021 we will be sharing a tailored horoscope blog post for the current sun sign plus some extra recommendations so the rest of the signs can be included too!
[While I write this I am listening to "Boat Sounds" – the sound of water as it hits the side of a ship, the creak of wood shifting, a seagull in the distance. It's in my headphones, of course. I am sitting in the library, typing on a laptop, but it is so dreamy to feel as if my consciousness is in several places at once – very Pisces.]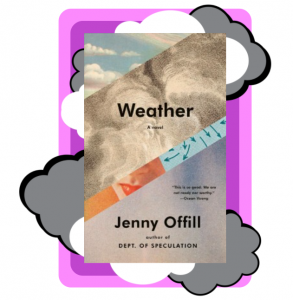 Pisces, double-bodied, adaptive, and optimistic. If you want to read a book that carries so many Pisces traits, then look no further than Weather by Jenny Offill. This compact, literary novel is about Lizzie, a woman who works at a university's library during the day, while practicing her other calling as an unofficial shrink at night by answering advice letters submitted to Hell and High Water. Used to playing this role in her personal life with her divorced mother and recovering-addict brother, Lizzie takes to the work, but eventually finds it difficult to imbue the letter responses with the note of hope necessary, as well as keeping hopeful in her own life.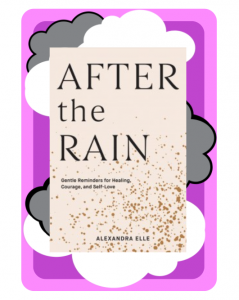 You Pisces out there are multi-talented and compassionate, but also highly subject to burnout if you don't give yourself time to rest or set healthy boundaries. A book to help you give yourself as much care and attention as you give others is After the Rain: Gentle Reminders for Healing and Self Love by Alexandra Elle. Part memoir and part guide, Elle uses the outline of her own experiences and struggles to share lessons on reflecting, healing, and learning in our own lives.
[I am a slow writer. "Boat Sounds" has ended and now I am listening to "Evening Lake Sounds" which is a lovely chorus of waves slapping a shore, but not sure how "evening" comes into it. Peaceful, though.]
Like water fills a vessel, Pisces are versatile. Pisces are able to slip into new situations, to merge, to truly feel what it is like to be in another's shoes. This empathy and ability to learn and shift, makes them an important part of a community – one out of a giant school of fish.
"We are all tumbled together, human and nonhuman, the far and the nearby, deeply in torsion, inhabiting this change of state."

–Fathoms, Rebecca Giggs
Fathoms: The World in the Whale by Rebecca Giggs is a beautifully written nonfiction book. Giggs explores "How do whales experience ecological change? How has whale culture been both understood and altered by human technology? What can observing whales teach us about the complexity, splendor, and fragility of life?"
[A friend reminded me that one can just listen to whale sounds, so now I am listening to whale sounds.]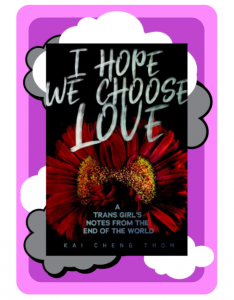 In this changing world it can be difficult to genuinely keep that thread of compassion and understanding going. In I Hope We Choose Love: A Trans Girl's Notes from the End of the World by Kai Cheng Thom, she uses poetry and prose to write about "What can we hope for at the end of the world?" This small collection, full of eloquent and meaningful stories and meditations that pull from the transformative justice movement, are realistic and sometimes heartbreaking, while carrying that thread of hope and love.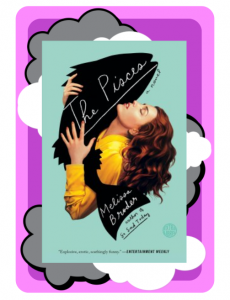 Finally, the last recommendation is The Pisces by Melissa Broder. This is a (delightfully) weird novel that has to be included not only for its name, but also because it has many traits that Pisces might find themselves struggling with. Co-dependency, self-pity, sensitivity, and anxiety. After a bad breakup, Lucy goes to Venice Beach to house and pet-sit for her sister. Planning to take this time to learn to care for herself, Lucy is unable stop being miserable, "yet everything changes when Lucy becomes entranced by an eerily attractive swimmer one night while sitting alone on the beach rocks."
[I'm now listening to "The Ocean Deep", a charming title for a collection of chimes, whale songs, and the less soothing, in my opinion, sounds of dolphins.]
++++++
BOOKS FOR THE ELEMENTS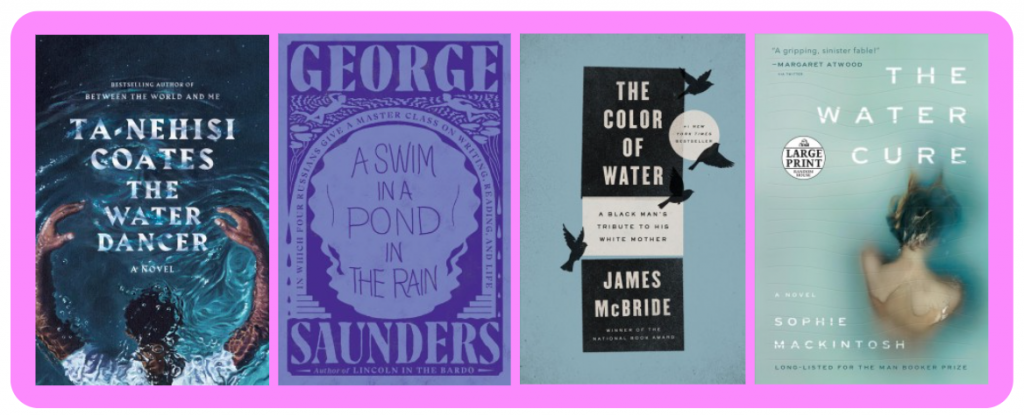 WATER –
The Water Dancer by Ta-Nehisi Coates, A Swim in a Pond in the Rain by George Saunders, The Color of Water: A Black Man's Tribute to His White Mother by James McBride, The Water Cure by Sophie Mackintosh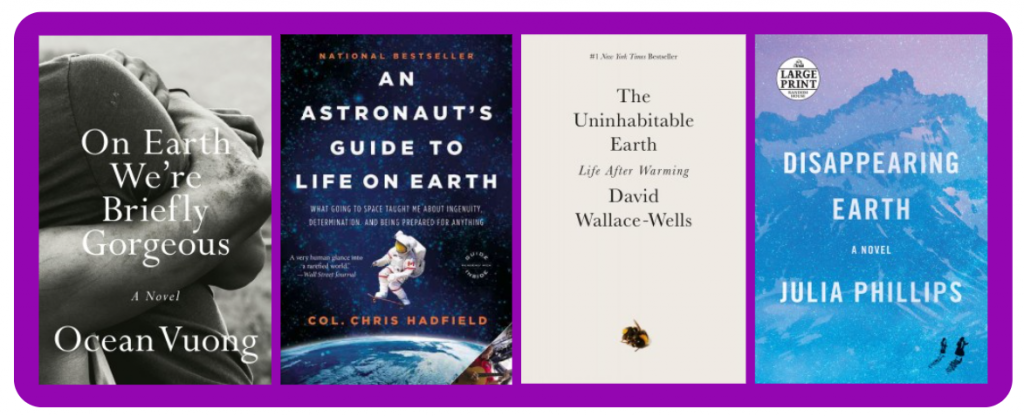 EARTH –
On Earth We're Briefly Gorgeous by Ocean Vuong, An Astronaut's Guide to Live on Earth by Col. Chris Hadfield, The Uninhabitable Earth: Life After Warming by David Wallace-Wells, Disappearing Earth by Julia Phillips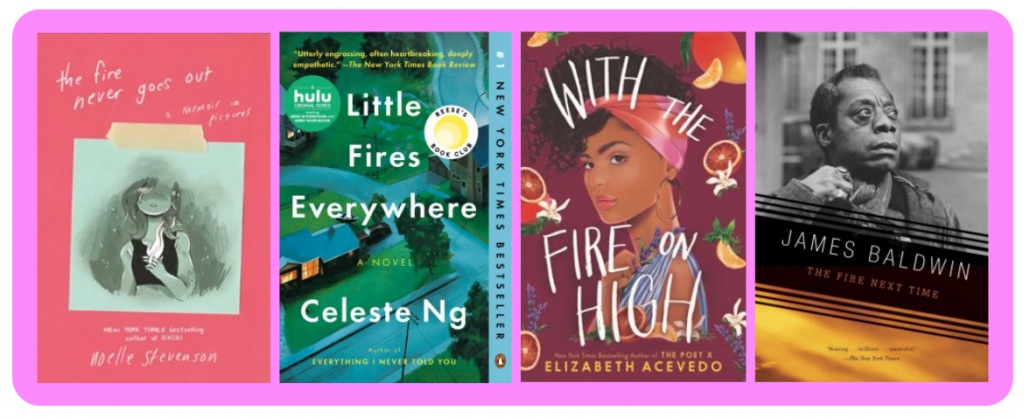 FIRE –
The Fire Never Goes Out by Noelle Stevenson, Little Fires Everywhere by Celeste Ng, With the Fire on High by Elizabeth Acevedo, The Fire Next Time by James Baldwin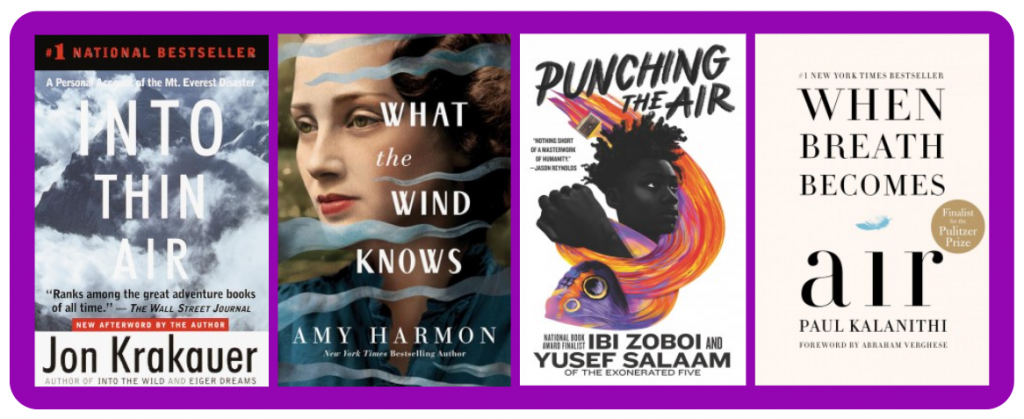 AIR – 
Into Thin Air: A Personal Account of the Mt. Everest Disaster by Jon Krakauer, What the Wind Knows by Amy Harmon, Punching the Air by Ibi Zoboi and Yusef Salaam, When Breath Becomes Air by Paul Kalanithi
++++++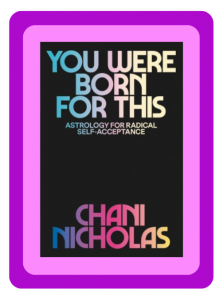 I heavily relied on You Were Born For This by Chani Nicholas when researching this blog post. Nicholas' writing is easily accessible for both astrology newbies (like me) and veteran chart readers alike. If you want to learn more about your birthchart or try a hand at writing your own horoscopes, I highly recommend checking out a copy of this book.
Last Post: AQUARIUS
Next Up: ARIES!