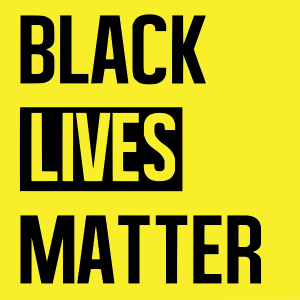 This list is by no means comprehensive. I am not an academic, an expert, nor am I a person of color. These are books that I personally read and recommend based on my own searching for solutions. There are many other lists out there and no end to the amount of reading one could, and should, do. This list is today, and not finished. I'm not finished. Read on and do your part.
I have to start with two essential books by Carol Anderson: One Person, No Vote and White Rage. One Person, No Vote frankly blows apart the assertion white people often make that "people just need to vote." (Plus, this argument places the burden of dismantling white supremacy on the shoulders of the oppressed and absolves "good liberal voters" of that responsibility.)
Just Mercy by Bryan Stevenson
The New Jim Crow by Michelle Alexander
How to be an Antiracist by Ibram X. Kendi
Chokehold: Policing Black Men by Paul Butler
I'm Still Here: Black Dignity in a World Made for Whiteness by Austin Channing Brown
Robin DiAngelo's book White Fragility is absolutely essential reading for white people. Full of hard truths and an excellent source for someone seriously committed to examining themselves and changing for the better.
This Will Be my Undoing by Morgan Jerkins
When They Call You a Terrorist: A Black Lives Matter Memoir by by Patrisse Khan-Cullors
Homie and Don't Call Us Dead by Danez Smith. If you only read one poem, read "Summer, Somewhere", but don't stop there.
Citizen by Claudia Rankine, and if you ever get the opportunity to see her presentation in person, DO. NOT. MISS. IT.
Between The World and Me by Ta-Nehisi Coates
Men We Reaped and The Fire This Time by Jesmyn Ward
Thick by Tressie McMillan Cottom
Heavy by Kiese Laymon
So You Want to Talk About Race by Ijeoma Oluo
The Color of Law: A Forgotten History of How Our Government Segregated America by Richard Rothstein
Richmond's Unhealed History by Benjamin Campbell
Black Radical by Kerri Greenidge
How We Fight White Supremacy edited by Akiba Solomon and Kenrya Rankin
Dying of Whiteness: How the Politics of Racial Resentment Is Killing America's Heartland by Jonathan M. Metzl
Ghosts in the Schoolyard by Eve Ewing
Good Talk by Mira Jacob
I'm Still Here: Black Dignity in a World Made for Whiteness by Austin Channing Brown