Starting this past September we offered a monthly virtual comics meeting to talk about, share, and create comics together! If you missed the Tween Comics Club or just want to see what we were all about, stay tuned.
Local illustrator and comics creator, Paulina Ganucheau, joined us to talk about the manga that has inspired her, the process of collaborating on comics, and all the iterations that her and co-creator Kevin Panetta's comic, Zodiac Starforce, went through. It was a joy to talk to here and for her to share her enthusiasm and talent with the attendees.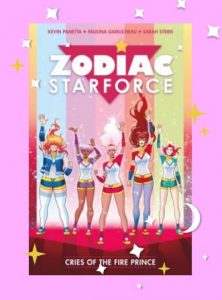 Zodiac Starforce is a delightfully colorful young adult comic series about a team of magical high school friends. Unlike many magical-girl-esque stories, Starforce doesn't begin with the discovery of their powers and subsequent teaming up, but in the aftermath. The girls were successful in their big battle against evil, but their win was costly. Now, they are dealing with school and changing friendships… but when their leader is infected by a force from another dimension, they once again have to come together and fight evil!
(You can find Zodiac Starforce on the RPL Hoopla app.)
Check out the interview with Paulina below:
If you've already read Zodiac Starforce, here are some other comics you might enjoy: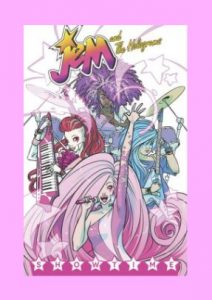 The Zodiac Starforce series has a nostalgic feel, especially for any kid who grew up watching cartoons and reading manga. Feeding more on those feelings, check out Jem & the Holograms by Kelly Thompson and Sophie Campbell, the 21st century comic reboot of the 80's cartoon by the same name. Full of bold fashion, band rivalries and friendship. (You can find Jem & the Holograms on the RPL Hoopla app.)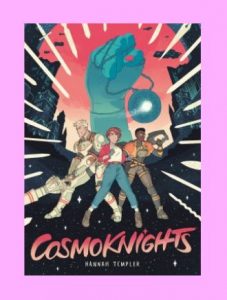 Cosmoknights by Hannah Templer follows Pan in her sci-fi neo-medieval world. Pan joins a charismatic duo of off-world gladiators to rescue her best friend from an unwanted marriage and go on the run! (You can find Cosmoknights on the RPL Hoopla app.)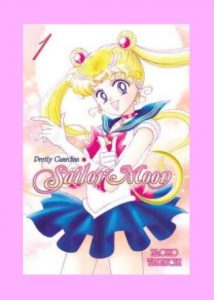 THE magical girl manga! Sailor Moon by Naoko Takeuchi starts with clumsy Usagi learning that she is a Sailor Scout and needs to save the world–informed by a talking cat, no less! A heavy dose of humor and romance accompany the action plot.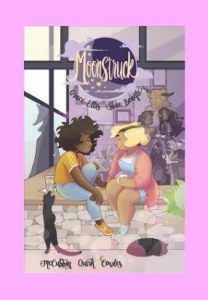 Spooky and cute, Moonstruck by Grace Ellis and Shae Beagle starts with a date between werewolf barista, Julie, and her new girlfriend at a magic show. But when her best friend, Chet, is struck by some awful magic, the friends have to find the magician and reverse what happened to Chet. (You can find Moonstruck on the RPL Hoopla app.)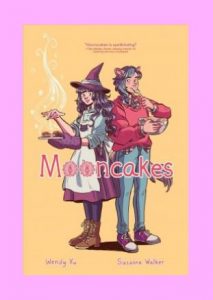 Mooncakes by Suzanne Walker and Wendy Xu is about a friendship developing into romance… with a good helping of magic and demons, of course! Teen witch, Nova Hueng, teams up with her childhood crush, werewolf Tam Lang, to fight dark forces bent on claiming the magic of wolves.
[Interested in our last post that includes the interview with Shannon Wright? Go here!]