RVA is a foodie town and the Richmond Public Library has a wide range of cookbooks for everyone. Grilling to vegan, baking to soups, regional cuisines and more are available at your local library. Find what you need for beginners and seasoned cooks. Even kids can find cookbooks adapted for the youngest chef! Since you can't browse the shelves right now take a minute and browse these new titles. If you check one out please share the results!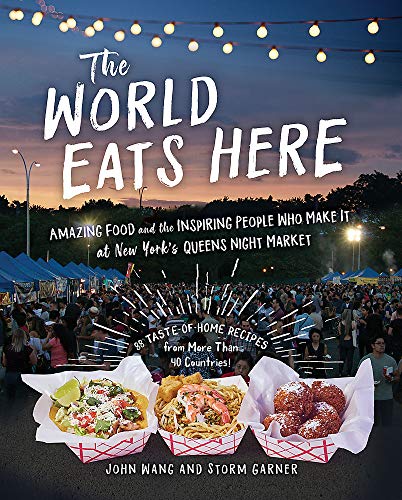 The World Eats Here: Amazing Food and the Inspiring People Who Make It at New York's Queens Night Market by John Wang and Storm Garner. Located in Flushing Meadows Corona Park, "The Queens International Night Market is a large, family-friendly open-air night market in Queens, featuring up to 100 independent vendors selling merchandise, art, and food and featuring small-scale cultural performances, all celebrating the rich cultural diversity and heritage of NYC and Queens." Eighty-eight recipes from 40 countries!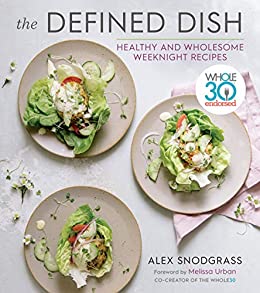 The Defined Dish: Healthy and Wholesome Weeknight Recipes by Alex Snodgrass. Snodgrass is known for her cooking and lifestyle blog The Defined Dish. Clean eating, with a nod to Whole 30, is the focus of this collection. Each recipe includes a key for those with dietary restrictions. Also identified are paleo friendly, grain free and ways to adapt recipes to reflect ingredients in a Whole 30 diet.
Vegetables Unleashed: a Cookbook by José Andrés and Matt Goulding. José Andrés is the cofounder of ThinkFoodGroup that includes 30 restaurants in DC and around the world. His work in Puerto Rico after Hurricane Maria led to the founding of World Central Kitchen. This organization is focused on feeding fresh meals to families across the US and the pandemic has increased its scope. This new cookbook is a love song to edible plants and a look into the personal side of Andrés. Assisted by writer Matt Goulding, it's a great read, even if you don't try any of the recipes.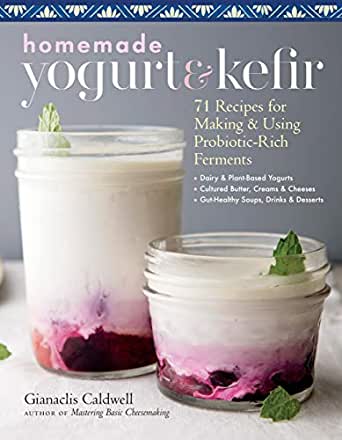 Homemade Yogurt & Kefir: 71 Recipes for Making & Using Probiotic-Rich Ferments by Gianaclis Caldwell. Ever wanted to make your own fermented products with no idea where to begin? This book is the answer. Caldwell begins with a brief history of fermented milks and continues with a detailed explanation of equipment and process. There are recipes for heated, room temp and plant based cultures. A small chapter on cheeses is followed by recipes using the finished product. Caldwell is the co-owner of Pholia Farm in rural, southern Oregon. She offers classes and more on rural farming at her website.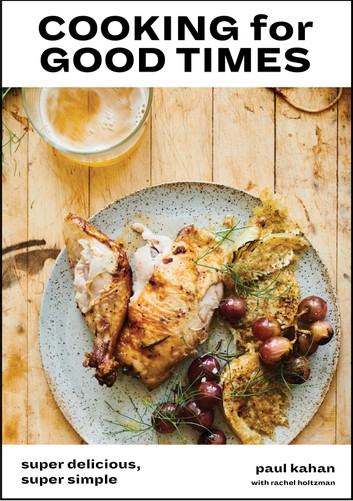 Cooking for Good Times: super delicious, super simple by Paul Kahan. Kahan, a well known Chicago chef, begins the first chapter with "Sharing food with people we like." While it may be hard to gather with friends there is no reason not to prepare delicious food for ourselves and those at home. This recent collection of recipes emphasizes simplicity, fresh ingredients and bold flavors with recommendations on what to drink with different foods. Written in a casual style and beautifully photographed, it's an easy, enjoyable read.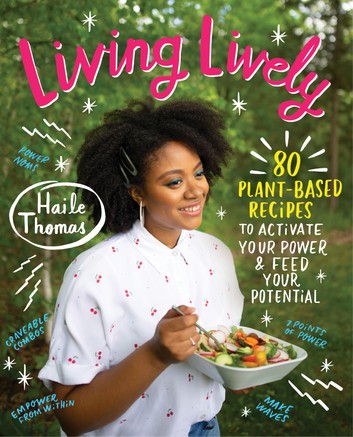 Living Lively: 80 Plant-based Recipes to Activate Your Power & Feed Your Potential by Haile Thomas. At 16, Thomas was the youngest graduate of the Institute for Integrative Nutrition as a Certified Integrative Nutrition Health Coach. She is the CEO of The HAPPY Organization that works to build youth empowerment. Her new book is part lifestyle support and cookbook, with a focus on a plant-based diet. This optimistic outlook and positive approach is the perfect antidote for our current social/emotional roller coaster.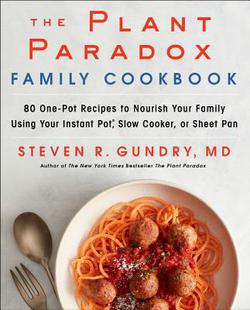 The Plant Paradox Family Cookbook: 80 One-pot Recipes to nourish Your Family using your Instant Pot, Slow Cooker, or Sheet Pan by Steven R. Gundry, MD. The title says it all! A companion to the author's previous book The Plant Paradox. His dietary focus is designed to relieve symptoms of many common illnesses and chronic conditions. This book includes the basis of his recommendations and recipes that could appeal to kids and adults alike.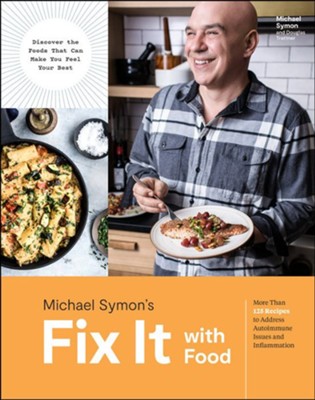 Fix It with Food: more than 150 recipes to address autoimmune issues and inflammation by Michael Symon and Douglas Trattner. This Food Network favorite and professional chef has compiled a collection of recipes to help you reset your eating habits and combat a variety of health issues. Based on personal experience the book begins with a 10-day fix and moves through recipes that eliminate flour, sugar, dairy and meat. Concludes with an excellent collection of "pantry staples" to support the recipes included in the book.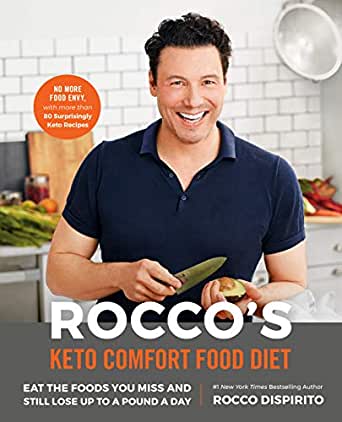 Rocco's Keto Comfort Food Diet by Rocco Dispirito. For those following a Keto diet, this new book will give you a fresh approach with new recipes and combinations. He begins with a brief explanation of the process and a 3-day cleanse. This book is great for Keto newbies and those just looking to jumpstart their current diet.