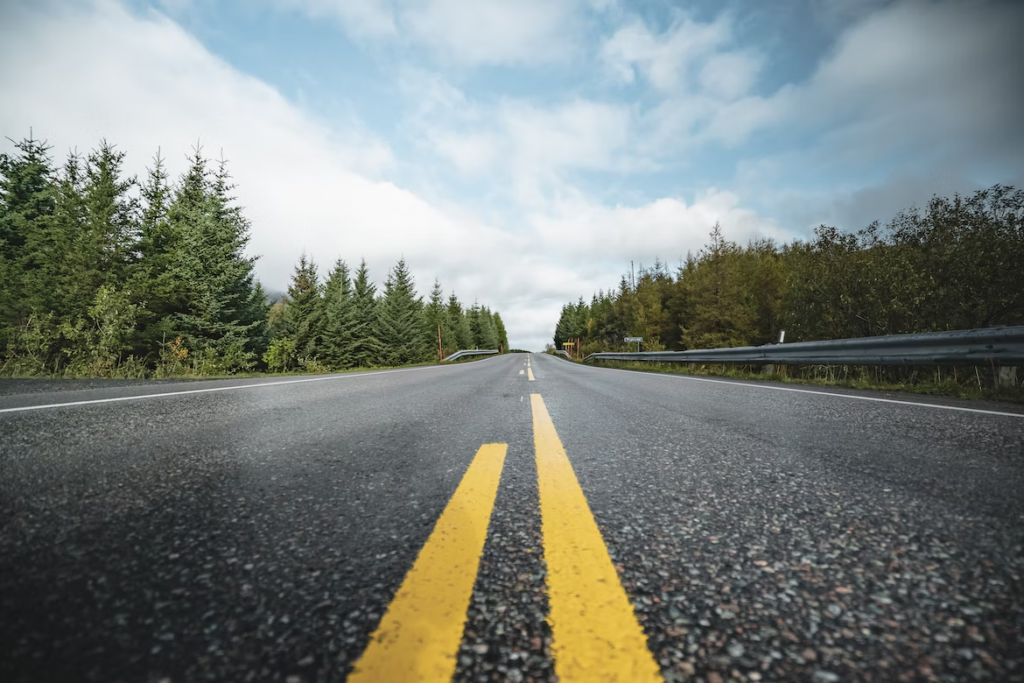 When the fight over whose music gets played has worn everyone in the car down to a husk of their former selves, it's time for an audiobook! These are some tried and true favorites of mine, along with kid-friendly titles that my little ones ask for again and again, mile after mile (after mile after mile after mile…). All of these are available through RPL, either on old-school CD, or through Libby (the app formerly known as OverDrive) or Hoopla.
YOUNG CHILDREN
My children are in elementary school now, and I'm — well, we won't say how old that makes ME. But somehow, not a one of us has grown out of Arnold Lobel's dear Frog and Toad books. My kids still beg for this audiobook every morning on the way to school, and then again at night when they go to bed. Lobel as the narrator can't be beat, and is just so infectiously charming. The FROG AND TOAD AUDIO COLLECTION is available in CD format or as an eAudiobook through HOOPLA, with others available as well.
A secret to road trips and audiobooks with kids is that you want something that isn't a disc with a story that's two minutes long, because by the time you've settled back into your seat after putting the disc in, boop! It's over, and now you're fielding new requests (lovingly!!) for the next one. Solve that problem with a another compilation of stories, like OLIVIA: THE AUDIO COLLECTION or TIMELESS TALES OF BEATRIX POTTER: PETER RABBIT AND FRIENDS (both available on CD).
Everyone knows that the secret to road trips is getting the little ones to snooze a little (for their sake, of course! Definitely not the calm and collected and not at all tired or frazzled adult!) — and who can resist falling asleep to nature poetry? Slip THE TREE THAT TIME BUILT: A CELEBRATION OF NATURE, SCIENCE AND IMAGINATION CD into the player and watch them slip away into dreamland. Just don't follow them yourself! Oh look, there's a billboard for Starbucks ahead…you can make it!
MIDDLE GRADE LISTENERS
Did you know HOW TO TRAIN YOUR DRAGON is a book? Enjoy everyone's favorite funny fire-breather story all over again, or for the very first time!
Oh my goodness y'all, Meg Cabot (all hail our queen!) has a middle grade series for a new generation of surprise princesses of Genovia! Pop FROM THE NOTEBOOKS OF A MIDDLE SCHOOL PRINCESS into the player and dive into Cabot's signature bubbly fun all over again.
If your middle grade reader (er, listener) is more about tales set firmly in reality, try these on for size: HIDDEN FIGURES: THE UNTOLD STORY OF FOUR AFRICAN-AMERICAN WOMEN WHO HELPED LAUNCH OUR NATION INTO SPACE is available on CD — and yes, if you're wondering why it's on this list for middle grade kiddos, it's because it's the young reader's edition.
And while EVERYTHING SAD IS UNTRUE: a true story doesn't sound like the happiest read ever, I promise it's also a very worthwhile and lovely read. We have lots of middle grade series books available on CD and as eAudiobooks as well, which are sure to be a hit with this crowd.
ADULTS
If you're looking to kickstart your creativity on this trip, try out BIG MAGIC: CREATIVE LIVING BEYOND FEAR (Libby) to get your creative engine revving. Some other nonfiction listens of mine lately have been BLITZED: DRUGS IN THE THIRD REICH (warning, this historical dive into Hitler's drug use and how it added more devastating layers to his horrific crimes is not suitable for young ears, so this is recommended for an adults-only road trip), and the more introspective BRAIDING SWEETGRASS: INDIGINOUS WISDOM, SCIENTIFIC KNOWLEDGE AND THE TEACHINGS OF PLANTS, which is a wonderful choice (available as an eAudiobook through Libby or HOOPLA).
If adventure is more your speed, don't sleep on Jon Krakauer's work being read aloud to you; check out his best-known work INTO THE WILD (available on Libby), and why not grab INTO THIN AIR: A PERSONAL ACCOUNT OF THE MT. EVEREST DISASTER (CD), UNDER THE BANNER OF HEAVEN (Libby) or WHERE MEN WIN GLORY: THE ODYSSEY OF PAT TILLMAN (CD).
Fiction more your fancy? Try the rip-roaringly-fast and furious RING SHOUT, or the short-and-devilish AN ELDERLY LADY IS UP TO NO GOOD (perfect for mystery lovers and general fiction lovers alike!) or my personal favorite, George Saunders' LINCOLN IN THE BARDO performed by none other than the great David Sedaris.
Wherever the road takes you this summer, whether near or far, I hope you find these add to the journey.
P.S. We also have 76 Kidz Bop albums on Hoopla — you're welcome, parents!!