One time, not that many years ago, my sister called me on a Friday night and asked me what I was doing. "Knitting and listening to the radio" I said.  She snorted and replied "Jeez, what year is it?  You do know that World War Two is over, right?"  I just laughed, and kept knitting.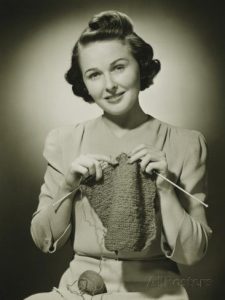 I used to spend a lot of time listening to radio shows while I toiled away in my workroom.  But then, I don't know, I … stopped. I moved my workroom, and didn't get good radio reception in the new space.  Life got complicated, and turned Not So Fun, and sort of A Little Bit Sad.  Things improved when I moved to Richmond, but apparently my muse did not move with me.
But podcasts may bring my muse back.  I don't have to plan projects around a set schedule.  I'm not tethered to a radio, or even a computer. I had to get hearing aids last year (thank you genetics + ear infections), and they are Bluetooth, so I can stream my listening through my smartphone and don't need earbuds.  Also? I can download podcasts and then listen to them anywhere, anytime. It doesn't matter that the radio in my old car doesn't work, or if my favorite show moves to a new day and time.  This.  Changes.  Everything.
But where does a podcast novice start?  <shrugs> Being a Good Librarian, I started researching. You can find article after article with titles like "Top 20 Millenial Podcasts You Must Follow in 2019"  or "8 of the Best Podcasts for Dog Lovers". No matter how arcane your interest or hobby, someone else shares it, and has made a podcast to talk about it.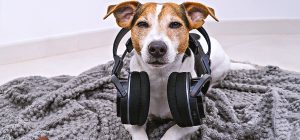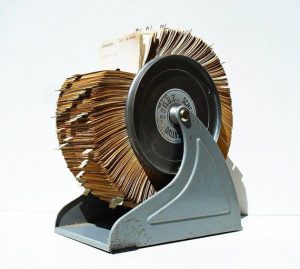 There are podcast directories, where you can search for topics that interest you. They will have links to specific podcasts or podcast apps, but most of them do much more and have some sort of "value added" content. Keeping track of where you've "put" which podcast can get messy and unwieldy quickly. Many of the directories allow you to organize and curate your personal listening experience. Most are free (with ads), or fee-based for "premium".
PODCAST DIRECTORIES LIST
ACast – Hosting, analytics, ads – everything you need to create and share your podcast everywhere.
AudioBoom – Host, distribute, and monetize your audio.  Advertisers can reach dedicated listeners through dynamic insertions.
BeyondPod – Access to 1000s of free audio and video shows.  Create playlists with "smart" technology. Android only
Blubrry – Podcast hosting, statistics, community.
Castbox – Automated transcribing and indexing for podcasts for robust discovery, and more.
DigitalPodcasts – Answers all your questions about podcasting.
iHeartRadio – All your favorite music, radio, and podcasts, all free.
iPodder – Podcast directory of hand-picked, peer-reviewed content.  Plus learn new skills, listen to music or soothing sounds.
Libsyn – Podcast hosting, distribution, and monetization platform since 2004.  Fees start at $5 per month.
Overcast – Free and simple.  Change speed for faster listening, and use "voice boost" so all your shows are loud, clear, and at the same volume.
PlayerFM – A multi-platform podcast app to help you find the content you want, and play it at your convenience, on the device your choose, even when you're offline.
PocketCasts – Human-curated recommendations.  Power searching and filters, create playlists, sync across devices.
PodBean – Free podcast hosting, advertising marketplace and more.
PodcastHost – The podcast geeks who teach, build, and help you create your own podcast to get your voice out into the world.
PodChaser – Your daily source for podcast discovery.  Follow people or podcasts, rate them, create playlists, and more.
RadioPublic – Tools and resources to help novice and experienced podcasters improve their product, create a website, monetize their efforts, and more.
Spreaker – Everything you need to create, distribute, and monetize your podcast.
Stitcher – News, sports, and entertainment.  Premium includes ad-free listening, bonus episodes, exclusive original content, comedy, and more.  Set up your content, your way.
TuneIn – Sports, music, news, podcasts, and internet radio from around the world.  Listen on any device. Premium for live sports and ad-free listening.
BOOK CLUBS
BOOK CLUB REVIEW – Discuss the books that get you talking.  Hosted by Kate and Laura.
BOOK WHO'S TALKING – It's like a book club, but you don't have to leave your house, and you don't have to bring a cheese plate.  Hosted by Fiona, Laura, and Cool Ben.
LITERARY AFFAIRS PRESENTS BEYOND THE BOOK – Salons with authors, literary talks on classic novels, professionally facilitated book groups, and cultural conversations.  Hosted by Julie Robinson.
NOVEL CLASS – Nerdy friends discuss novels.  Nothing is off the table.  Offshoot of The Writer's Bone.
BOOKISH
AGE INAPPROPRIATE – Revisits the books that shaped our childhood, possibly proving that someone should have been paying attention to what we were reading.  Hosted by Kristen and Karen.
AUDIOSHELF – Audiobook reviews, narrator and author interviews, candid and honest.  Hosted by Brad and Britney.
BANNED LIBRARY PODCAST – Covers books that have been banned or challenged in libraries.  Hosted by S. T. Harker.
PROFESSIONAL BOOK NERDS – OverDrive librarians chat about books.  Hosted by Adam and Jill.
THREE PERCENT – A weekly(ish) conversation about new books, the publishing scene, international literature in translation, and more.
THE CLASSICS
AUDIO LITERATURE ODYSSEY – Classic literature narrated by a voice actor.  Hosted by Nikolle Doolin.
BOOKS YOU SHOULD HAVE READ – All the classics you missed, never read (or wanted to read!); we'll do it for you.  Hosted by Sarah, Tom, and Tricia.
CLOSE READS – For the incurable reader, deep reading and stimulating conversation about the best novels and short stories.
CRAFT LIT – Serialized and curated classic literature for busy bibliophiles.  Hosted by Heather Ordover.
IDLE THOUGHTS OF AN IDLE FELLOW – An 1886 collection of humorous essays by Jerome K. Jerome.  Hosted by Andrew Willig, Elisa King, and Will Shung.
NOVEL CONVERSATIONS – 35 minutes = 1 great classic, cover to cover, including reactions, passages, and interesting facts about the author.  Hosted by Frank Lavallo.
OUTSIDE OF A DOG – Great literature?  What should you actually read?  Hosted by Christian and Jonas.
FANTASY AND SCIENCE FICTION
OUR OPINIONS ARE CORRECT – Explores the meaning of sci fi and it's relevance to science and society.  Hosted by Annalee Newitz and Charlie Jane Anders.
ASIMOV'S SCIENCE FICTION – One short fiction piece from each new issue of Asimov's Science Fiction Magazine.
LIT LITERATURE – Book club discussion on favorite fantasy and sci fi literature with select wine, beer, ale, and rum.  Hosted by The Shoutouts from Lyket Entertainments.
SISTERS OF SCI FI – Examines the immense amount of science fiction written by women.  Hosted by L. Stephanie Tait.
HISTORY
BEN FRANKLIN'S WORLD – Conversations with professional historians who shed light on important people and events in early American history.  Hosted by the Omohundro Institute of Early American History and Culture.
HYSTERICAL HISTORY – Wacky yet factual stories from the past.  Hosted by Alexis and Hailey.
REVISIONIST HISTORY – Journey through the overlooked and misunderstood of history.  Hosted by Malcolm Gladwell.
SAGA THING – Discover what the Icelandic Vikings did when they were at home.  Hosted by two medieval literature professors with beards.
VILLAINS 101 – An audio lecture hall where you will discover the history behind some of the greatest villains in literature and the media.  Hosted by Dr. Erica McCrystal.
INTERVIEWS
BETWEEN THE COVERS – Thoughtful, in-depth interviews with a wide range of contemporary authors.  Hosted by David Naimon.
BOOK LUST – Monthly conversations with top writers about books, and the process and art of writing.  Hosted by Nancy Pearl.
BOOKWORM – A must for the serious reader – interviews with writers of fiction and poetry.  Hosted by KCRW, Michael Silverblatt.
BUT THAT'S ANOTHER STORY – Can one story change the course of your life?  Notable guests tell stories of the books – and the moments – that changed them.  Hosted by Will Schwalbe.
CIRCULATING IDEAS – Facilitates conversations about the innovative people and ideas moving libraries through the 21st century.  Hosted by Steve Thomas.
DEATH, SEX, & MONEY – Discusses the big questions often left out of polite conversations.  Hosted by Anna Sale.
DRUNK BOOKSELLERS – Interviews with industry professionals about books and bookselling.  Hosted by Kim and Emma.
FRESH AIR – Intimate conversations with today's biggest luminaries.  Hosted by Terry Gross, WHYY (NPR).
GUARDIAN BOOKS – In-depth interviews with authors.  Hosted by Claire Armistead, Richard Lea, and Sian Cain.
HOW TO FAIL – Celebrates the things that didn't go right.  Hosted by Elizabeth Day.
ID10T (formerly The Nerdist) – Interviews and conversations about all things nerdy.  Hosted by Chris Hardwick, Jonah Ray, and Matt Mira.
INSIDE THE WRITER'S STUDIO – Talks with writers about their lives, their craft, their business, and their latest works.
LIBROMANIA – Interviews with contemporary authors and more.  Hosted by  Close Reads.
LIT UP – Goes beyond the book to ask writers and thinkers what they're reading and thinking, and the truth about who they really are.  Hosted by Angela Ledgerwood.
LONG FORM – Interviews with writers, journalists, filmmakers, podcasters.  Hosted by Aaron Lammer, Max Linsky, and Evan Rati.
NEW YORKER FICTION – Each episode is a conversation with a revered author, and a story from the magazine archives.  Hosted by Deborah Treisman.
OTHER PPL – In-depth interviews with today's leading authors.
PAPERBACK – The Open Library Project interviews business leaders about the five non-fiction titles that contributed to their journeys.  Hosted by Raachyeta Sharma and Satyajit Roy.
A PHONE CALL FROM PAUL – Because sometimes words are better when they're out of your head.  Hosted by Lit Hub.
PENGUIN PODCAST – Interviews with Penguin authors in an effort to understand their creative processes.
PLASTIC BRAIN – Interviews with writers, artists, and other creatives, as well as subliminal messages from the cerebral overlord and host, Plastic Brain.
SAMPLE CHAPTER – Authors are interviewed and read from their works.  Hosted by Jason A. Meuschke.
SMARTY PANTS – American Scholar Magazine interviews with the liveliest voices from literature, the arts, sciences, history, and public affairs.  Hosted by Stephanie Bastek.
TERRIBLE, THANKS FOR ASKING – Deals with death, loss, and coming through trauma, but saturated with love and humor.  Hosted by Nora McInerny, reluctant expert in difficult conversations.
LGBTQ
BIG GAY FICTION – For avid readers of gay romance fiction – author interviews, book recommendations, and gay pop culture.  Hosted by Jeff and Will, Kirt Graves (announcer).
FOOD 4 THOT  – Indentity, sex, the latest in pop culture, and favorite books.  Hosted by Joseph, Dennis, Tommy, and Fran.
LIBRARIES
ALL ABOUT BOOKS – NET (NPR) radio book review and discussion program.  Hosted by Pat leach, Lincoln City libraries.
ANYTHING BUT SILENT – Libraries don't just keep our stories safe, they're where new stories begin.  Hosted by Cleo Laskarin, British Library's exhibitions team.
BOOKMARK  – New books, bestsellers, genre fiction, and more.  Hosted by Topeka & Shawnee library staff.
CYBERPUNK LIBRARIAN  – Ideas, trends, and cool stuff for technologically minded librarians who are high tech and low budget.  Hosted by Daniel Messier.
DEWEY DECIBEL – American Libraries, the magazine of ALA, provides conversations with librarians, authors, thinkers, and scholars.  Hosted by Phil Morehart.
FYI: PUBLIC LIBRARIES ONLINE – The companion to Public Libraries magazine. Hosted by PLA.
THE LIBRARIAN IS IN – Books, culture, and what to read next.  Hosted by New York Public Library librarians.
LOST IN THE STACKS  – The Georgia Tech Rock 'n Roll Radio Show – a weekly theme and free-association hour of music, interviews, and library talks.  Hosted by Charlie Bennett.
WITHDRAWN  – Making libraries less boring.  Hosted by two boring librarians.
WORST BESTSELLERS  – "We read stuff so you don't have to".  What makes popular crap so popular.  Hosted by Kate and Renata.
LITERARY
LARB RADIO HOUR – Los Angeles Review of Books editors curate interviews, readings, and discussions about all things literary.
LEFT PAGE  – Understanding literary works, themes, authors, and more from a "left" perspective.  Hosted by Frank and Bruno.
LITERARY FRICTION – Each month has a different literary theme.  Hosted by Octavia and Carrie.
ONE GREAT BOOK  – Summarizes one great book in 10 minutes or less.  Hosted by Anne Bogel.
PARIS REVIEW – Behind the scenes at the world's most legendary literary magazine.
LITERATURE
BOOK FIGHT – Tough love for literature.  Hosted by Tom McAllister and Mike Ingram.
HISTORY OF LITERATURE – Journey through the history of literature, from ancient epics to contemporary classics.  Hosted by Jackie Wilson.
TWO MONTH REVIEW – Deconstructs a classical work over 8-9 episodes.  Hosted by a rotating set of literary guests.
MISCELLANEOUS
33% PULP – Hosts plus a guest each read a different third of a pulp novel and discuss.  Hosted by Daniel Linzi.  NSFW.
FEMINIST BOOK CLUB – Interviews, conversations, and readings from feminist authors, readers, and works.  Hosted by Renee M. Powers.
FIVE THIRTY EIGHT – Statistics with the numbers guy, Nate Silver.
LOSER'S CLUB  – Digs deeply into the Stephen King Oeuvre.  Hosted by Dann Caffrey, Randall Colburn, Justin Gerber, McKenzie Gerber, and others.
RADIOLAB – Stories and science woven into sound and music rich documentaries.  Hosted by Jad Abumrad and Rovert Krulwich (emeritus).
READING WOMEN  – Discusses leading women-penned titles, and enlightened author interviews.  Hosted by Kendra Autumn
A WAY WITH WORDS  – Linguistics, slang, new words, jokes, riddles, word origins, and more.  Hosted by Martha Barnette and Grant Barrett.
WRITING EXCUSES – "15 minutes, because you're in a hurry, and we're not that smart".  Hosted by Dan Wells, Brandon Sanderson, Mary Robinette Kowal, and Howard Tayler.
MULTICULTURAL
AAWW RADIO – A national non-profit dedicated to the idea that Asian American stories deserve to be told.  Hosted by the Asian American Writers' Workshop.
BLACK & READ – Biweekly book club discussing a work of literature from the unique perspectives of black people in America.  Hosted by Terry Brown.
BLACK CHICK LIT – Chats about favorite reads by and about black women.  Hosted by Dani and Mollie
BOOKS AND BOBA – Book club dedicated to books of all genres written by authors of Asian and Pacific Islander descent.  Hosted by Reera Yoo and Marvin Yueh.
MYSTERY AND SUSPENSE
ALL ABOUT AGATHA – in-depth look at works by the Queen of Crime.
ELLERY QUEEN'S MYSTERY MAGAZINE'S FICTION PODCAST – Monthly readings and dramatizations of stories from the magazine's archives.
READ OR DEAD – Discussions about everything related to mysteries, thrillers, suspense books, and book-adjacent news and topics.  Hosted by Rincey and Katie.
SHEDUNNIT – Unraveling the mysteries behind classic detective stories.  Hosted by Caroline Crampton.
NEWS AND CURRENT EVENTS
CHEDDAR – Provides daily news that's short and sweet.  News over easy.  With a smile.  Hosted by NEED2KNOW.
FARK – Humorous views on interesting, bizarre, and amusing articles.  Hosted by Drew Curtis.
LONGREADS – Writers and editors choose their favorite news stories.
SKIMM THIS – Breaks down the most important stories of the day and explains why they matter.  In 10 minutes.  Hosted by Carly Zakin and Danielle Weisberg
NOIR
MY FAVORITE MURDER – True crime tales and a huge "Murderino" fan base.  Hosted by Karen Kilgraiff and Georgia Hardstark.
POINT BLANK – Hardboiled, Noir, and Detective Fiction.  Mixing serious analysis and humor in discussing classic and contemporary works of crime fiction.  Hosted by Justin and Kurt.
SERIAL – One true story over the course of a season.  Hosted by Sarah Koenig.  From the creators of This American Life.
NONFICTION
BANGING BOOK CLUB  – Three friends who read and discuss a book about sex and gender each month.  (Ceased 2019).  Hosted by Hannah Wilton, Lucy Moon, and Leena Norms.
BY THE BOOK  – embraces one self-help book per episode, to see which might actually be helpful.  Hosted by Jolenta Greenberg (comedian) and Dristen Meinzer (culture critic).
FOR REAL – Puts the spotlight on new books and old favorites that tell it like it is.  Hosted by Alice and Kim.
POETRY
DAILY POEM – One essential poem each weekday morning.  Hosted by Close Reads.
LYRIC LIFE – Each episode reads a poem, explores it, softly searches for its meaning, and then puts is all back together for one last read.  Hosted by Mark Scarbrough.
SLOWDOWN – Delivering a different way to see the world.  Hosted by Tracy K. Smith.
THE WRITER'S ALMANAC – Daily podcast of poetry and items of literary and historical significance.  Hosted by Garrison Keillor.
POP CULTURE
ALL BOOKED UP – Discussion of books, movies, and pop culture.  Hosted by Buffalo & Erie Country Public Library.
FICTION / NON / FICTION – Interprets current events through the lens of literature and conversations with writers.
FREEDOM, BOOKS, FLOWERS, & THE MOON – Weekly culture and ideas.  Hosted by The Times Literary Supplement.
I HEAR OF SHERLOCK EVERYWHERE – Dedicated to the intersection of popular culture and the great detective.  Hosted by Scott Monty and Burt Wolder.
LADIES WHO LIBRARY – Public libraries.  Pop culture.  Laughs.  Hosted by Erin, Beth, and Anita.
MAIN COURSE O.G. – Special guests join the panel to discuss entertaining topics of the moment in a no-holds-barred roundtable format.  Hosted by Patrick Martins, Emily Pearson, Brandon Hoy, and Mike Edison.
STILL PROCESSING – A culture podcast presented by The New York Times Magazine.  Hosted by Jenna Wortham and Wesley Morris.
STUDIO 360 –  Creativity, pop culture, the arts, and ideas.  Produced by PRI, Public Radio International, and hosted by Kurt Andersen.
WELCOME TO NIGHT VALE – Styled as community updates for the (imaginary) small desert town of Night Vale.  Hosted by Cecil Gershwin Palmer (Cecil Baldwin).
READERS ADVISORY
A BOOK & A COCKTAIL – We read good books, then mix up cocktails and sit down to talk about them.
ALL THE BOOKS – Recommendations from the week's new releases.
BACKLISTED – Brought to you by Unbound,  recommends books that deserve wide(r) readership.  Hosted by John Mitchinson and Andy Miller.
BOOK RIOT PODCAST – What new, cool, and worth talking about, from the editors of Book Riot.
GET BOOKED – personalized book recommendations from Book Riot.
SENTIMENTAL GARBAGE – Chick lit classics.  Hosted by Caroline O'Donoghue.
WHAT SHOULD I READ NEXT?  – Interviews with readers and literary "matchmaking".  Hosted by Anne Bogel (Modern Mrs. Darcy blog).
YOU'RE NEVER GOING TO READ THIS – Sisters with very different reading tastes try to get the other to read their recommendations.
READING AND READERS
BOOK CHEAT – Dave reads the books so you don't have to.  Hosted by Dave Warneke.
BOOK CLUB FOR MASOCHISTS – Randomly selected genres and books the members can't stand.
LITERARY DISCO – Writers talking about reading.  Hosted by Tod Goldberg, Julia Pistell, and Rider Strong.
LITERATI – All about the greatest American novels never written.  Hosted by Colin O'Brien and Michael Wolf.
NEW YORK TIMES BOOK REVIEW  – The week's top books and more.  Hosted by Pamela Paul and New York Times editors.
OH NO!  LIT CLASS! – Semi-educational comedy show to tell you all the weird and sexy things you never knew about the books you had to read in school.  Hosted by bitter English grads, Megan and R. J.
OVERDUE – Classic literature, obscure plays, goofy murder mysteries, and more.  Hosted by Andrew Cunningham and Craig Getting.
READING ENVY – For people who love to read, by people who love to read.  Hosted by Jenny Colvin.
READING GLASSES – Tips and tricks for reading better.  Hosted by Brea Grant and Mallory O'Meara.
SLOW READERS – The hosts, Daniel Gonzalez and Gabriel Mara, tempt fate by discussing books, reading, and trying to read in today's busy world.
SO MANY DAMN BOOKS – Helps you tackle the pressure that comes with that unending TBR list.  Hosted by Christopher and Drew.
STACKS – Like a smart, bookish brunch with the literary pals you've been waiting for.  Hosted by Traci Thomas.
WORDS & NERDS – in-depth but humorous analysis of books and their influence.  Hosted by Dani Vee.
YOU'RE BOOKED  – Reading, writers, book lovers, and reading memories, all with a dash of intelligence and a dollop of irreverence.  Hosted by Daisy Buchanan.
ROMANCE BOOKS
HOT AND BOTHERED – Discussion of romance novel tropes, finding meaning in the mundane; the secular as sacred.  Hosted by Vanessa Zoltan and Julia Quinn.
SMART PODCAST, TRASHY BOOKS – Weekly discussion with literary experts as they talk the vast world of romance novels.  Hosted by Sarah Wendell, Romance Maven.
SHAKESPEARE
THE PLAY'S THE THING – Six episodes per play.  Hosted by Close Reads.
THAT SHAKESPEARE LIFE – Takes you behind the curtain and into the real life of William Shakespeare.  Hosted by Cassidy Cash.
SHORT STORIES
CLASSIC TALES – Listen to the greatest stories the world has ever known.  Hosted by B. J. Harrison.
GREAT STORIES – Greatest short stories read and discussed by special guests.  Hosted by Trev Downey.
LEVAR BURTON READS  – Take a break from your daily life, and dive into a great story.  Hosted by Levar Burton.
MORNING SHORT  – Amazing, curated short stories, handpicked and featuring everything from romance, to sci fi, drama, and crime fiction.  Hosted by professional voice narrators.
TALES (IT'S ALL ABOUT LISTENING)
BLACK CLOCK AUDIO – Old spooky tales, Gothic horror, campfire tales, and more.
BOOKS IN THE FREEZER – Discusses the deliciously disturbing world of horror fiction.  Hosted by Stephanie and Devin.
BORING BOOKS FOR BEDTIME – Each episode features a boring title, read calmly and quietly.
CHILLING TALES FOR DARK NIGHTS – Listen to some of the creepiest tales ever written.  Hosted by theatrical vocal performers.
GHOST STORIES FOR GROWN UPS – Bedtime stories to help grown ups fall asleep the dark, dark night.  Hosted by Drew Ackerman.
GRIMM'S FAIRY TALES – A treasure trove of stories for bed-time rituals and story telling.
HURRY UP AND READ – Classic Christian books, 20 minutes at a time, five days a week.  Hosted by Jason Balmet.
HYPNOGORIA – Readings of classic tales of the strange and the macabre, and discussions of all things weird and wonderful.  Hosted by Mr. Jim Moon.
LORE – Non-fiction scary stories.  Examines historical events that show the dark side of human nature.  Hosted by Aaron Mahnke.
MIETTE'S BEDTIME STORY  – Lay yourself down to sleep with the soporific purr of Meitte's readings of the world's greatest works of short fiction.
MYTHS AND LEGENDS – Tells stories from myths, legends, and folklore that have shaped cultures throughout history.
NIGHTSHADE DIARY – Classic ghost stories, whodunits, murder mysteries, and old and new cold cases.  Hosted by Marlene Pardo Pellicer.
SPIRITS – Hosts Julie and Amanda mix drinks and discuss a new story or character from a wide range of folklore, mythology, and urban legends.
TALES OF TERROR & MYSTERY BY SIR ARTHUR CONAN DOYLE – Sit back in the comfort of your armchair and let yourself be transported to the strange but compelling world created by Sir Arthur Conan Doyle.
WESTSIDE FAIRYTALES  – Dark, strange, and varied stories guaranteed to stay with you long after you've finished listening.  Written and read by Tyler Bell.
WHAT THE FOLKLORE – Recalling our forgotten history, recording the new.  Hosted by Mark Norman.
YOUNG ADULT
B & N YA – Explores the stories behind the YA books you love.  Hosted by Melissa Albert.
HAZEL & KATNISS & HARRY & STARR – Young adult literature, film adaptations, and everything in between.  Hosted by Brenna Clarke Gray and Joe Lipsett
HEY YA – Elevating the world of YA lit, from great new books to favorite classic reads.