If you are worried about the divides and the chaos in the country, if you are tired of the shouting, if you are asking "What can I do to help?" here is one answer: join Richmond Public Library and StoryCorps to Take One Small Step.
StoryCorps created One Small Step to bring together two strangers who may believe they have nothing in common to get to know one another as people and create meaningful connections. Through hundreds of pilot interviews conducted across America, One Small Step is a seamless and powerful experience for anyone who is tired of division and wants to take one small step to do something about the culture of contempt in the U.S. One Small Step helps us:
Remember our shared humanity
Remind us that we have more in common than divides us and that treating those with whom we disagree with decency and respect is essential to a functioning democracy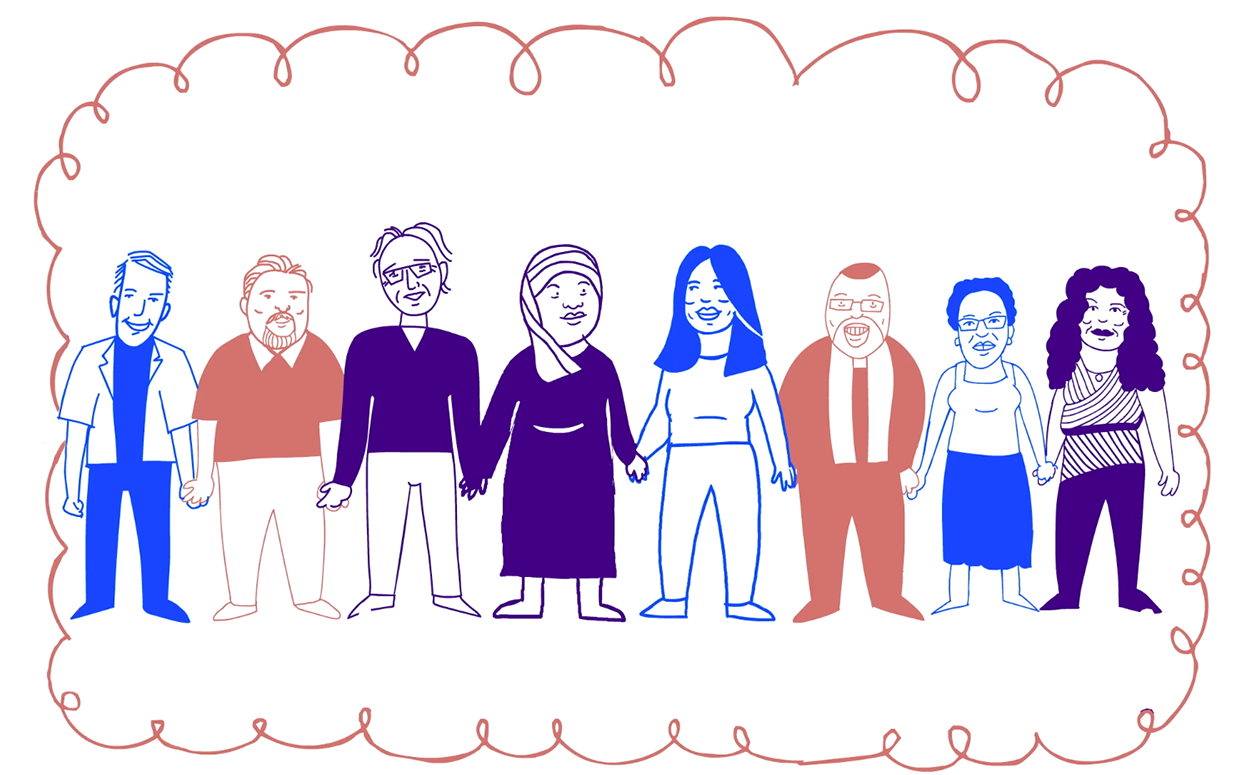 One Small Step is an effort to remind the country of the humanity in all of us—even those we disagree with politically. Richmond is one of StoryCorps' focus locations for the project. Check out this article in RVA Mag and this story in the Richmond Times-Dispatch to learn about Richmonders who have already participated! Richmonders who met through One Small Step even made the national news in this ABC News story in April 2021.
"I recorded two [times] — one with a stranger and one with a friend. The conversation with a stranger was easier! I have carried the recognition that we aren't that dissimilar forward into political conversations with others." – From a One Small Step participant from Richmond