The VCU Common Book is a university-wide initiative focused on welcoming first-year students into the vibrant intellectual culture of VCU. Through a partnership with Richmond Public Library and the Richmond Public Library Foundation, all Richmonders are given access to the book and public programs.
The Organ Thieves: The Shocking Story of the First Heart Transplant in the Segregated South is a 2020 book that provides a "powerful story that examines institutional racism, mortality, medical ethics and the nature of justice for Black men living in the American South" (Kirkus Reviews). The award-winning book, written by Pulitzer-nominated Richmond journalist Chip Jones, tells the story of Bruce Tucker, a Black man who went to the Medical College of Virginia in Richmond in 1968 with a head injury only to later have his heart taken out and transplanted to the chest of a white businessman.
Join us at these upcoming public programs and stop by your RPL branch if you want to read The Organ Thieves.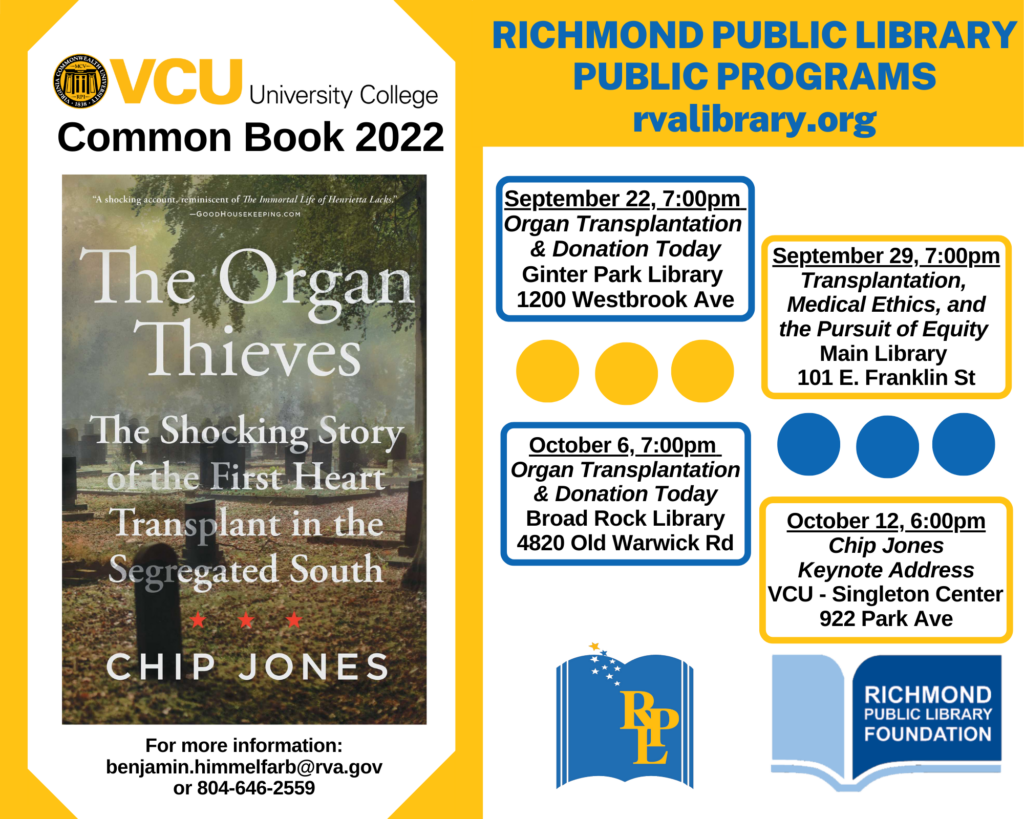 ---
Our Book Discussion Guide is a great resource for any reader interested in learning more. Please distribute to friends, family and fellow readers!
For more information, email benjamin.himmelfarb@rva.gov or call 804-646-2559
[/vc_column_text][/vc_column][/vc_row]