Here's to one more year in the books! We hope you've had as great a reading year as we've had. We love recommending great books all year long, but we especially love compiling this list for you. That's because it's full of our absolute favorites from the last year. With any luck, you'll find your next great read somewhere in this post. And, if not, reach out to us. You can call, stop in, or put in a special request via our Bookologist service, and we'll create an on demand, hand-crafted, "bespoke" book suggestion list just for you.
Hayley DeRoche, Westover Hills Branch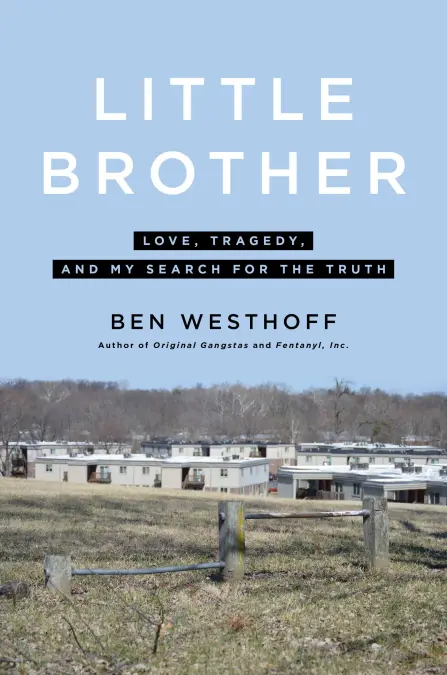 Little Brother: Love, Tragedy and My Search for the Truth by Ben Westhoff -Before author Ben Westhoff was a culture writer, he joined the Big Brothers Big Sisters program in St. Louis; over the years he and his "Little", a young boy named Jorell, bond but in hindsight Westhoff begins to realize that Jorell might be hiding parts of his life from him. When tragedy strikes, Westhoff uses his journalism credentials to try and make sense of the senseless, and in doing so, dives into the complex knot of race, poverty, education and violence that formed the backdrop to his beloved Little's life and death.
Adam Zimmerli, East End Branch
In 2022 I enjoyed reading most of the Elvis Cole series by Robert Crais. Each book follows the private detective and Vietnam vet, Elvis Cole, as he takes on cases throughout LA. They are filled with humor, action, and an immediacy that kept me running for the next title whenever I finished one. And since the series has been written over the course of the last 30 years, each book also offers a glimpse into southern California in the moment, as it was – payphones get phased out in favor of cell phones, for example, and how that impacts the course of the cases he pursues. Admittedly a bit of "brain candy" rather than "serious literature," this series stands out the most among all that I read this year.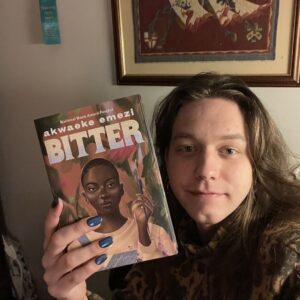 Chris Sigle, Hull Street Branch
Bitter is Akwaeke Emezi's recently released prequel to their highly regarded YA novel "Pet". The plot follows the character Bitter (the mother of the protagonist in "Pet") who grew up during a time of intense oppression, civil distress, and protest. This book is a fantastic and relevant look into many moral questions very much related to today's world. Bitter's city is divided through inequity and oppressive power structures and I took a lot away from reading about how she navigates this world. The book discusses important theme's such as the value of community and friendship and has elements of magic and fantasy that add depth to the novel and bring about some incredible world-building.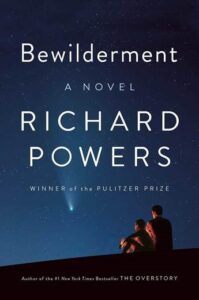 Lindy Gellings, Broad Rock Branch
Bewilderment by Richard Powers is an enchanting yet devastating novel about the love between father and son. The book includes beautiful descriptions of nature and asks the reader thoughtful questions about love, loss, and courage. I belly laughed. I sobbed. I could not put this one down.
Laura Price, Broad Rock Branch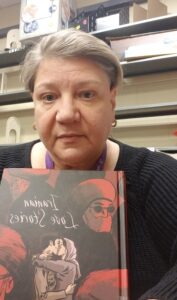 Iranian Love Stories by Jane Deuxard; Art by Deloupy is a powerful and at times unsettling graphic novel. It depicts the challenges young Iranians must overcome in order to find meaningful romantic relationships: the pressures of family traditions, surveillance by secret police, and the desires to remain true to their religion and country being just a few. Even though the subject matter is difficult, the figures are drawn with grace and sensitivity. Considering Iran's ongoing protests, Iranian Love Stories is an even more relevant and enlightening selection.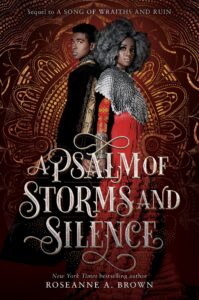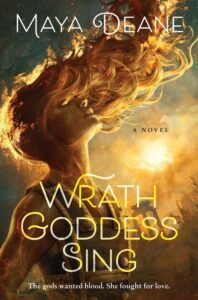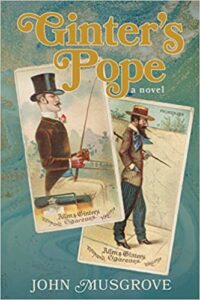 Nico D'Archangel, West End Branch
Psalm of Storms & Silence by Roseanne A. Brown – This 2023 YAVA Award nominee is a wonderful conclusion to her "Song of Wraiths and Ruin" duology. Inspired by West African folklore, this magical high fantasy novel keeps you on the edge of your seat in the best ways. The stakes are high and the challenges difficult, read it to find out if Karina chooses power or love in facing the fate of her world.
Wrath Goddess Sing by Maya Deane – A well imagined retelling of Helen of Troy, Achilles, and Patrocles, this book is definitely recommended for those who like seeing a familiar story in new perspectives. The queer and trans representation is fantastic and I just loved the friendships along the way.
Ginter's Pope by John Musgrove – I really enjoyed this historical fiction of a local celebrity. As many times as I've visited Lewis Ginter Botanical Gardens over the years that I've lived here, I never knew the story of the person who created the gardens. It feels like the author did his research and only recreated some conversations. Quite a fascinating and enjoyable read.
Ben Himmelfarb, Main Library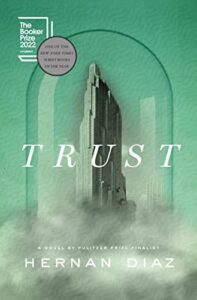 Trust by Hernan Diaz is a character-driven, multi-generational story of how the financial industry in America evolved from old to new money, concrete investments to abstract gambling, and the way that wealth distorts families.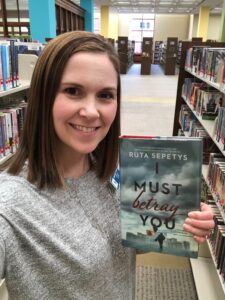 Jenn Deuell, Main Library
I Must Betray You by Ruta Sepetys – I absolutely adore everything Sepetys writes and her latest is no different. Set in 1989 communist Romania, where everyone must obey the rules and you can't trust even your own family members, one young man attempts to fight for what's right at all costs. The novel is both enlightening and heart-pounding. And, the scariest part, is that readers can see parallels between the communist Romania of past, and some of the things that happen in our own country today.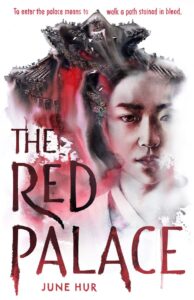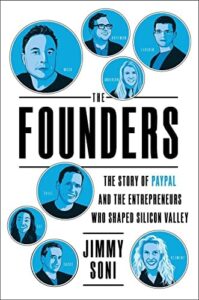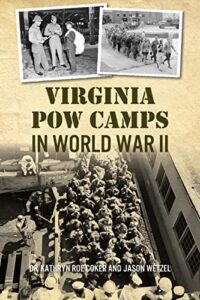 Ashley Edmiston, Westover Hills Branch
The Red Palace by June Hur
Scott Firestine, Library Director
The Founders: The Story of PayPal and the Entrepreneurs Who Shaped Silicon Valley by Jimmy Soni
Meldon Jenkins-Jones, Hull Street Branch
Virginia POW Camps in World War II by Dr. Kathryn Roe Coker and Jason Wetzel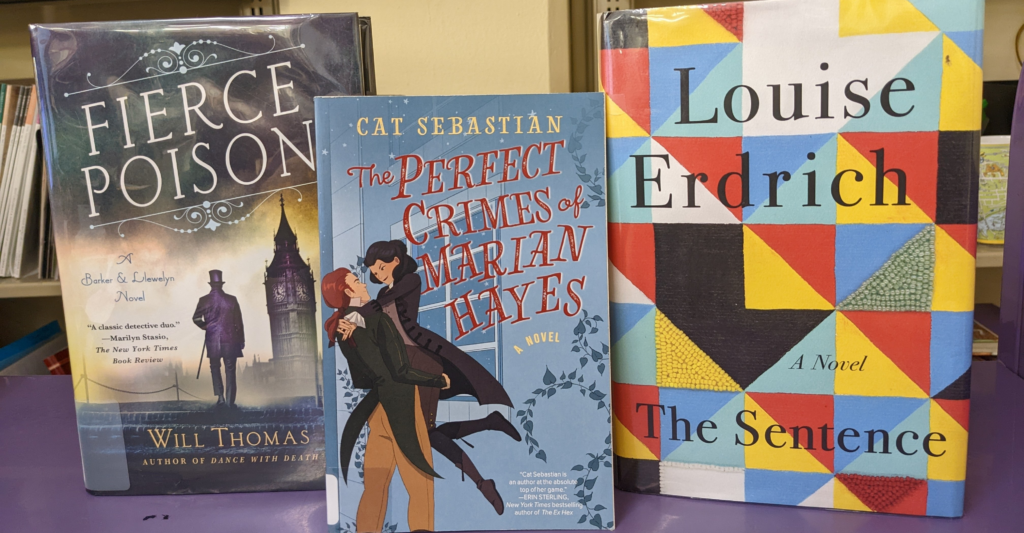 Meg Raymond, Main Library
Fierce Poison by Will Thomas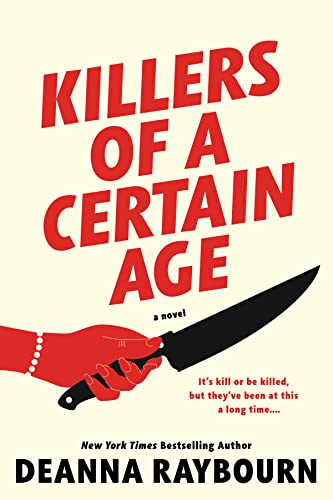 The Perfect Crimes of Marian Hayes by Cat Sebastian
The Sentence by Louise Erdrich
Killers of a Certain Age by Deanna Raybourn – Really unbelievable, over-the-top plot involving four women "of a certain age" who are assassins for a shadowy organizations.  But it was a lot of fun, and would make a kicka** (can I say that?) action-adventure flick.