Happy New Year and Goodbye, 2020, readers! I asked the staff once again to share with you all what their favorite read of the past year has been. To say 2020 has been a challenge is putting it mildly. For many of us this year, reading was a constant companion, a safe respite. Some of us read to escape, some of us read to understand more about our world, some of us read for comfort, some of us struggled to focus on any book at all amidst the swirl of pandemic, isolation, and uncertainty. Whether you've read more this year than ever before or succumbed to a reading slump, books will be there for you when you need them. If you're in need of reading inspiration or a vicarious reading thrill, we offer this list of our favorites from this dreadful year. If you need more, send a request to Bookologist.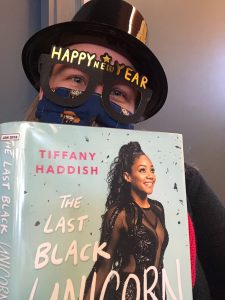 Tori Scott Nunnally, Westover Hills Branch
Troubled Blood by Robert Galbraith, Beach Read by Emily Henry, and The Last Black Unicorn by Tiffany Haddish. Troubled Blood is the fifth book in the successful Cormoran Strike Series.  Galbraith (Rowling) is back in her stride with this story and, always one to take risks, tries her hand at a fictional cold case that has no body!  Rowling has a way with storytelling and developing characters who seem so real, you forget it is all fiction! Beach Read, as the title suggests, is a fun summer read with many of the stereotypical romance elements you'd expect, but there's a glimpse of darkness and emotional heft to it  that makes its main characters relatable and leaves the reader routing for them along the way in more ways than one. The Last Black Unicorn is funny, relatable, and real!  I highly recommend it in its audio form read by comedienne actress Tiffany Haddish.  Full of expletives and naughty stories, I enjoyed it so much, I listened to it twice!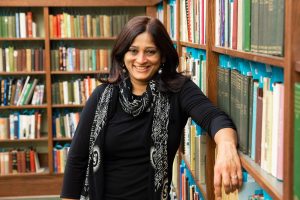 Nandhitha Agaram, Main Library
Laura Price, Broad Rock Branch
On Division by Goldie Goldbloom is the story of Surie, a middle-aged Hasidic woman who overcomes several life-altering events. I was very moved by this deceptively simple tale of a woman devoted to her family and her faith.
Patrick DeRoche, Main Library
The Nix by Nathan Hill was hands down one of the best books I've ever read. It does an amazing job including elements of historical fiction and generational saga while not really being either. It is simultaneously deeply introspective and blisteringly sarcastic. And, I did not see that ending coming.
Jenn Deuell, Main Library
So my absolute favorite book that I read this year, I've actually already written about on this blog. That is, Stamped: Racism, Antiracism, and You by Jason Reynolds and Ibram X. Kendi. I included it in my antiracist reading list for teens which you can read here. I only touched on it briefly, making the bold statement that I thought it should be required reading in schools, and I stand by that assertion. But, for the purpose of this list, let me dive into my thoughts a little more. First, if you are into audiobooks, I highly recommend you listen to this one. Jason Reynolds narrates and he is absolutely mesmerizing. This book is a remix of Kendi's original work, Stamped from the Beginning: The Definitive History of Racist Ideas in America, which itself is a major narrative feat. The remix, however, keeps the essence of the original work but makes it accessible to younger readers. The book expertly weaves events from our nation's past with the present to show how the legacy of slavery still has a stronghold on our country today. Reynold's voice is so powerful, never avoiding the pain and shame throughout our nation's history, and stoking a call to action for today's youth. Readers can't help but feel impassioned at the end of this book. If you haven't read it yet, make it the first on your TBR list in the new year!
Alex Zukas, Hull Street Branch
It was a terrible year for just about everything except books. Still, my best-of pick was never going to be a fair fight. The narrative of Susanna Clarke's Piranesi is timely: Its protagonist is trapped alone inside a labyrinth, which he lovingly (perversely, we might think) calls 'The House.' There's a shadow of a mystery plot here as we discover the hows and whys of his isolation, but Piranesi is at its most engaging when describing the ways the protagonist mines simplistic joy from everyday activities and exploring vast, lonely halls. Clarke is a writer who knows both what it feels like when walls close in, and conversely how solitude can become more expansive than the wide open world. It's the perfect read for right now—or any other time.
Natalie Draper, Main Library
2020 offered up a lot of misery, and a lot of really great books so choosing a favorite is nearly impossible. It's a tie for my favorite read of the year between these three: A Children's Bible by Lydia Millet; Tender is the Flesh by Agustina Bazterrica; Transcendent Kingdom by Yaa Gyasi. Why a tie? Because I recommended all three pretty much equally as enthusiastically and as often this year. They all stuck with me in details and plot which is rare since I read so much, so fast, that without my list in front of me I can barely remember a single title. A Children's Bible shook me up, in a fun and creepy way, as I read it early on in the pandemic and it turned out to be eerily prescient of that spring spent in quarantine. Tender is the Flesh I read more recently and it shook me up with a different sort of plague and different terrifying outcome for humanity. Prepare to be up all night with that one. And finally, Transcendent Kingdom is a thing of beauty. This intimate look at a woman, her family, faith and career is a breathtaking and immersive character study. Gyasi's second novel demonstrates her incredible skill and range as a storyteller. If I had to crown one book a winner (please don't make me!) it would be Transcendent Kingdom.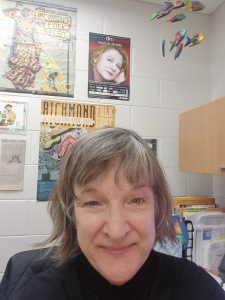 Lisa Crisman, West End Branch
The Overstory by Richard Powers.  The way he writes about the interconnection of flora and fauna is amazing, and timely.  The Only Good Indians by Stephen Graham Jones is such a sweet revenge story full of magical realism.
Nancy Buck, Main Library
Nothing to See Here by Kevin Wilson: Wilson made me suspend disbelief so quickly and drew me into this strange family and friend dynamic.
Valentine by Elizabeth Wetmore: It's a diverse group of women from school girl to retiree who tell their own stories and, in doing so, give each other the resolve they need to carry on.
This Town Sleeps by Dennis Staples: Marion keeps coming back to the Ojibwe reservation, unable to break a less than fulfilling cycle until he confronts past trauma.
Robyn Webb, Hull Street Branch
Personally, at least, this might have been the best year for books! There are so many that I'd like to recommend, but I went with The Deep by Rivers Solomon and A Song Below Water by Bethany C. Morrow, both mermaid-centric tales. Rivers Solomon writes an incredibly beautiful and haunting story of generational trauma, while Morrow's writes a contemporary YA fantasy that weaves together mythological creatures and current events. Though very different stories, they are both moving and have stuck with me after reading.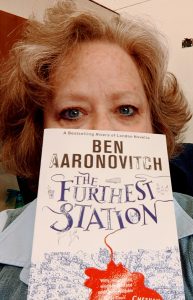 Meg Raymond, Main Library
The Furthest Station is a novella in the River of London series by Ben Aaronovitch.  I love the series so much that I bought this title – and I *never* buy books!  This series ticks ALL my boxes:  gritty police procedurals, flawed, snarky, off-beat characters, great settings and fabulous dialogue.  And river goddesses and deities.  Also, magic.  Not woo-woo, gossamer fantasy magic, either, but London-drab, work-a-day magic.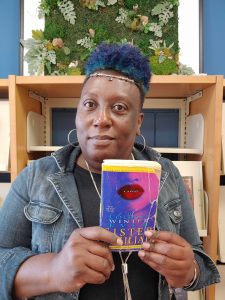 April Freeman, Hull Street Branch
The Coldest Winter Ever by Sister Souljah
This book changed my life along with introducing me to the genre of Urban Fiction. When I first read this book it made me know that what I have seen and experienced in life, someone else had too. And it is beauty within our community. I have been a fan since.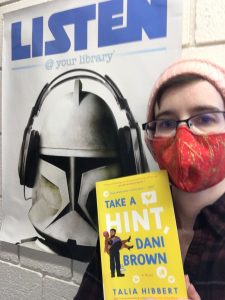 Naomi D'Archangel
Take a hint Dani Brown tied with Cemetery Boys for my favorite book of the year. Take a hint was a sweet and hilarious love story with wonderfully diverse characters who are dealing with trauma in healthy ways. Loved it so much I bought it after borrowing and read it again to dispel some depression. Cemetery boys is a fantastic story of a teen finding their place in their Latinx/Brujx culture. Death, love, magic, and family make for an unputdownable debut novel. All the love 
Lekshmi Purushothaman, Main Library
My pick for this year is The Daughters of Eiretown by Connie Schultz, the popular Pulitzer Prize winning journalist and one of the New York Times Bestseller. It revolves around the long-held secrets and mistakes in a family, but I would like to say how powerfully it was presented about the evolution of women's movement which reflected from one generation to the next, and the sacrifices people make to hold the family together, the reality of life!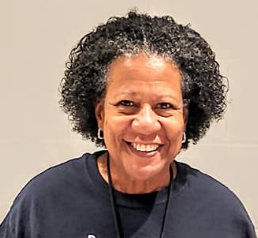 Meldon Jenkins-Jones, Main Library
The Complete Guide to Fasting: Heal Your Body Through Intermittent, Alternate-Day, and Extended Fasting by Dr. Jason Fung
This guide explained why and how fasting works, and makes it easy to use this age-old method to improve one's health by not overeating. Awaken: 90 Days with the God who Speaks by Priscilla Shirer This is an awesome devotional that one can use to get closer to God. Her examples are down to earth, her applications are practical, doable. This book was a real delight! Finally, those of us foodies who like to cook with lots of flavor will absolutely love this RPL cookbook: Umami Bomb: 75 Vegetarian Recipes That Explode with Flavor by Raquel Pelzel. This book takes the advice "Eat Your Vegetables!" to a whole new level! Who knew that adding miso paste to your morning toast could be a thing!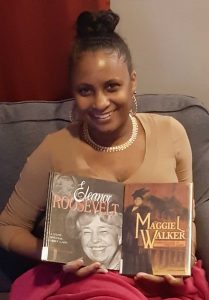 Rose Smith, Westover Hills Branch
Maggie L. Walker: Pioneering Banker And Community Leader by Candice Ransom. Maggie Walker is a Richmond native who overcame so many obstacles to achieve so much. After reading this book (as well as other  Biographies about her) I wanted to take a tour of Maggie Walker's Richmond using the book as a tour guide!
Eleanor Roosevelt: A Very Special First Lady by Barbara Silberdick Feinberg. Eleanor Roosevelt's life was very interesting and multi-layered. I read a few books about her, but this one included some very interesting details and wonderful photos.