Voting and elections are in the news. It's important and sometimes difficult to talk to kids about the process, results and why it's all so necessary. Here are some titles to help get the discussion started.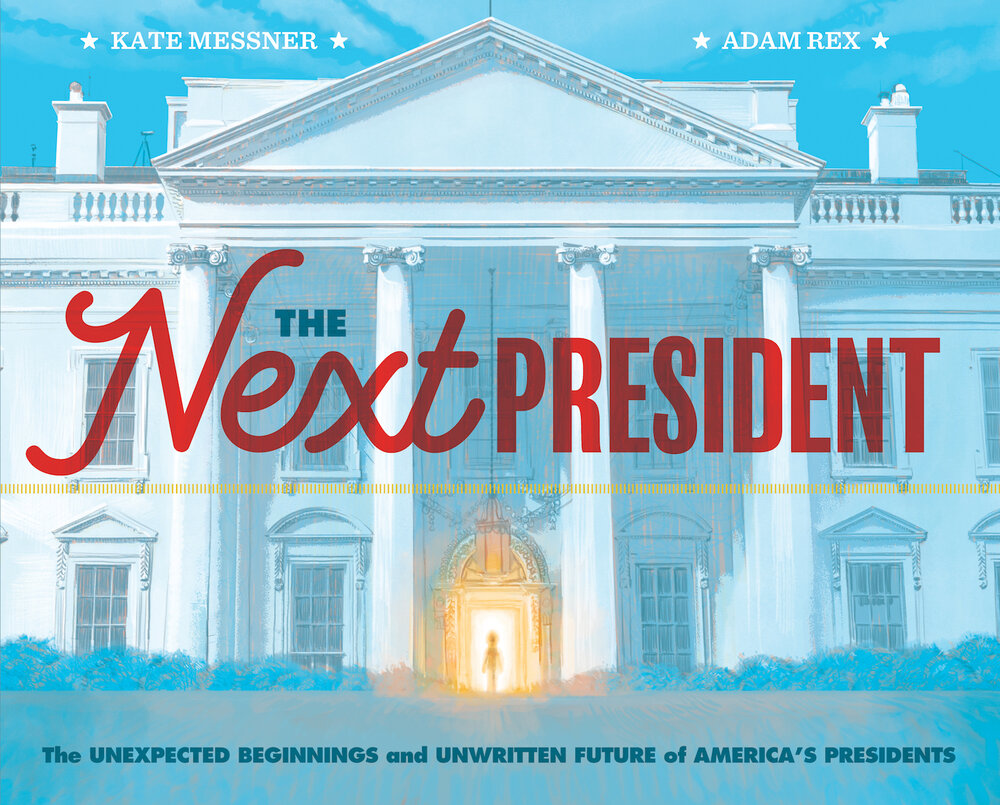 The Next President: the Unexpected Beginnings and Unwritten Future of America's Presidents by Kate Messner; illustrated by Adam Rex. (San Francisco: Chronicle Books, 2020) This new title adds an excellent perspective to the office of the President of the U.S. The timeline places each president in context with the ones before. "Snapshots" compare moments in a lifetime. "…no matter who holds the job right now, the presidents of tomorrow are always out there somewhere."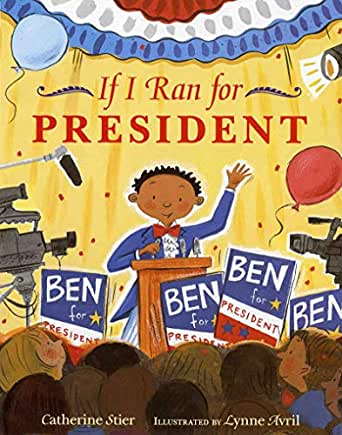 If I Ran for President by Catherine Stier; illustrated by Lynne Avril. (Morton Grove, IL: Albert Whitman & Co, 2007) Ben imagines what it would take to run for president, from campaigns to conventions, debates and traveling the country to election and Inauguration Day. An excellent, approachable introduction to the process.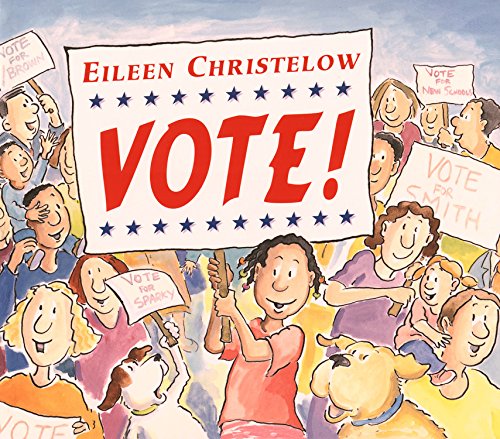 Vote! written and illustrated by Eileen Christelow. (New York: Clarion Books, 2003) Two pups, Sparky and Elmer, discuss what it means to vote. Cartoon-like illustrations reflect a diverse community electing a new mayor and the process involved. Includes a glossary of relevant definitions, a timeline of voting rights and additional resources.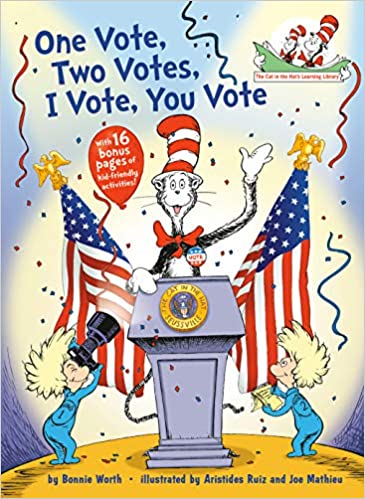 One Vote, Two Votes, I Vote, You Vote by Bonnie Worth; illustrated by Aristides Ruiz and Joe Mathieu. (New York: Random House, 2016) From the Cat in the Hat's Learning Library comes this fun introduction to voting. With rhymes and Seuss type illustrations this title covers voting, campaigns, political parties and more.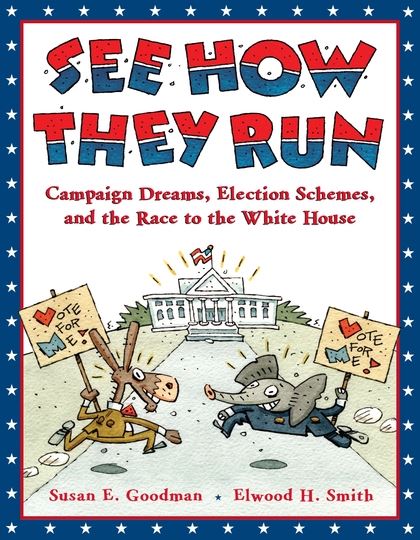 See How They Run: Campaign Dreams, Election Schemes, and the Race to the White House by Susan E. Goodman; illustrated by Elwood H. Smith. (New York: Bloomsbury Children's Books, 2008) For middle grade readers and older, this title dives into the details of voting and elections, beginning with "A Short History of Democracy" and ending with "Uncle Sam Wants You." Includes a detailed glossary and extensive additional resources.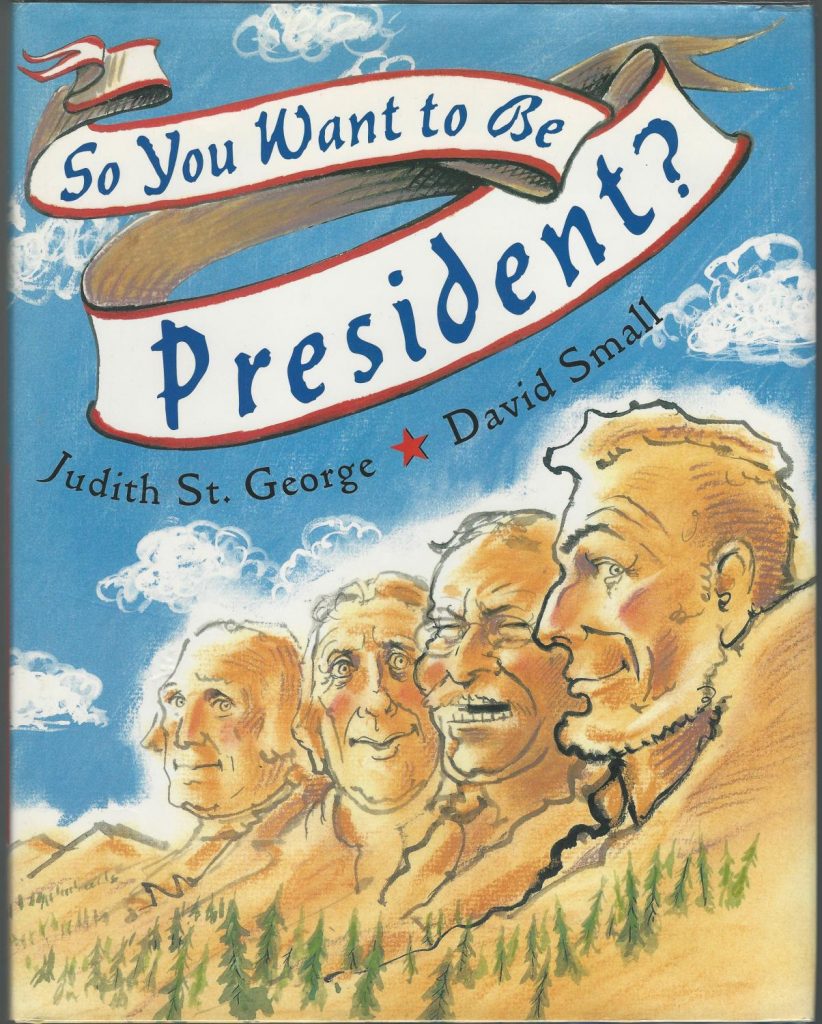 So You Want to Be President? by Judith St. George; illustrated by David Small. (New York: Philomel Books, 2000) An oldie but goodie, this Caldecott winner shares many of the lesser known, humorous details of our past presidents.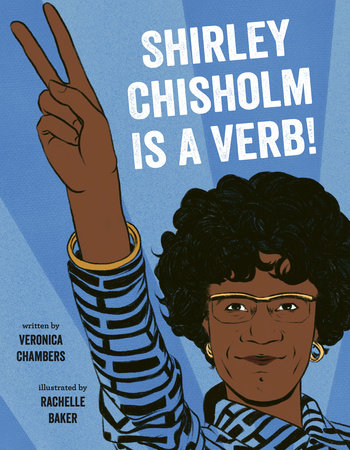 Shirley Chisholm is a Verb! by Veronica Chambers; illustrated by Rachelle Baker. (New York: Dial Books for Young Readers, 2020) Just in time for election year is this excellent, picture biography of Shirley Chisholm. Using action verbs that represent the energy of Chisholm lends this title an urgency for today. The first Black woman elected to Congress, Chisholm worked to improve the lives of her constituents in Brooklyn and across the U.S. Her involvement in many projects included Head Start, Women, Infants and Children (WIC) and the creation of the Congressional Black Caucus. She may be best known for her bid to be the Democratic Party's Presidential candidate in 1972.
---
Picture Books: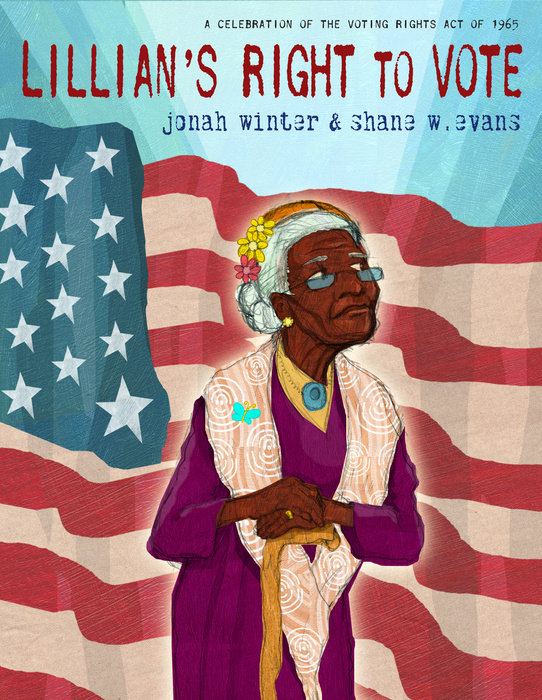 Lillian's Right to Vote by Jonah Winter; illustrated by Shane W. Evans. (New York: Schwartz & Wade Books, 2015) Written and published in commemoration of the Voting Rights Act of 1965. This book is inspired by the life of Lillian Allen of Pittsburgh, PA. Evans' powerful images of Lillian's walk uphill to vote echo her life's memories in the shadows. An excellent choice for older readers and a great start to a conversation on history and equality.
---
For middle grade readers: