Welcome to the another installment in our series of blog posts featuring children's books we're currently loving! "Book Chat with the Youth Services Team" features one book recommendation from each of our Youth Services team members. We cover a variety of books from fiction to non-fiction, picture books to chapter books, graphic novels and more! We hope that this month's reading recommendations get you excited about some awesome new books we've added to our collection as well as some oldies but goodies. Enjoy!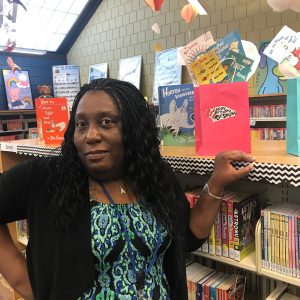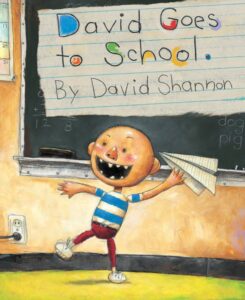 April recommends: David Goes to School by David Shannon (ages 3 – 6)
It's that time of year again, back to school! David Goes to School is the perfect fun book to read to your pre-k or kindergarten children the night before their first day of school.  Author David Shannon has written an animated book about a boy's first school day that is both funny and meaningful. It is definitely a book very young children will relate too. David Goes to School, is one of my favorite books to read during the months of August and September for story time.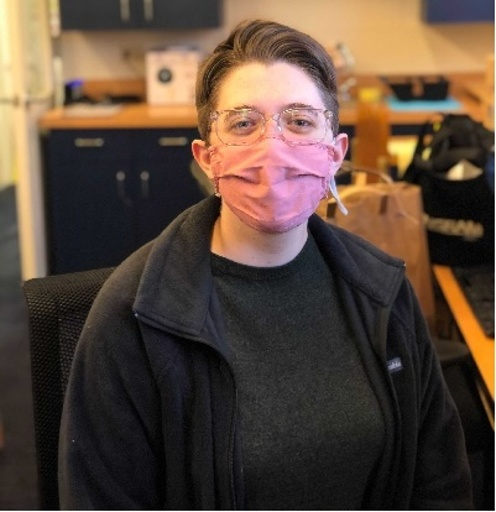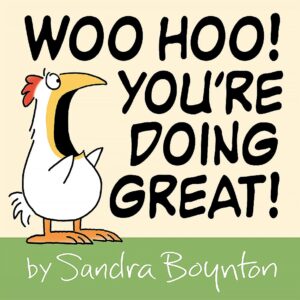 Everyone gets overwhelmed and has times where they find it hard to believe in themselves.  Luckily, Chicken is here to remind you that you're doing great just by trying your best!  Full of easy to follow rhyming text and Chicken's enthusiastic support, this book reminds readers that even the little things are worth celebrating.  This book is a fun read, and perfect for showing young readers how to celebrate milestones and embrace making mistakes.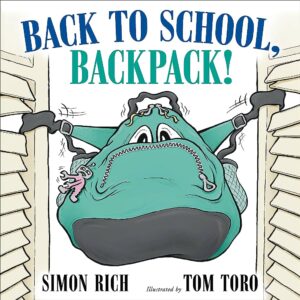 Backpack has been relaxing in the back of the closet all summer, but now it is time to go back to school. "The first day of school always makes me nervous," backpack admits. I bet you can relate…Everyone gets back-to-school jitters! Take a look at this book that's all about going back to school from your backpack's point of view.
This is a fun read for early elementary schoolers who will empathize with backpack's feelings as well as get a giggle out of backpack's unintentionally humorous point of view.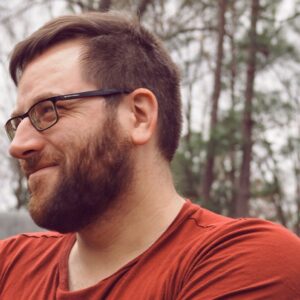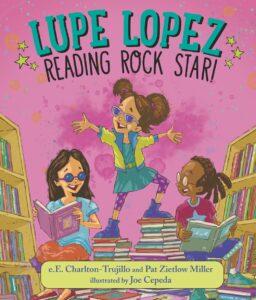 Louis recommends: Lupe Lopez: Reading Rock Star! by e.E. Charlton-Trujillo and Pat Zietlow Miller, Illustrated by Joe Cepeda (ages 3 – 7)
Lupe Lopez is a star! She started her own band in Kindergarten, but now she's starting First Grade, and she has her eyes set on a new goal: the Reading Wall of Fame! Join Lupe as she struggles with reading, but manages to find her resolve and indomitable spirit in order to keep working and achieve her dreams!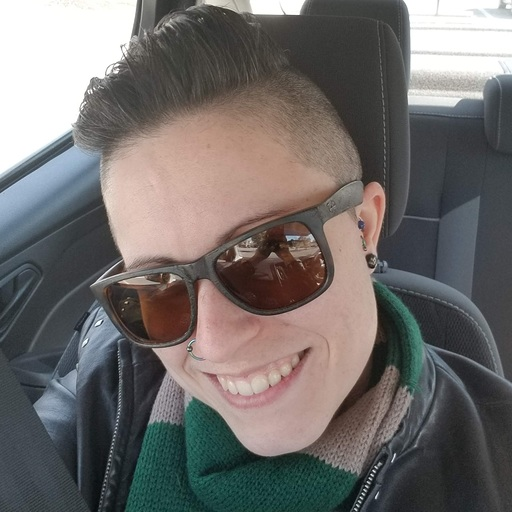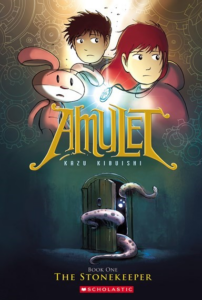 Embark on an unforgettable journey into the magical realm of Amulet: The Stonekeeper by Kazu Kibuishi. In this enchanting graphic novel, we meet Emily and Navin, two siblings who stumble upon a mysterious amulet with incredible powers. As they grapple with the challenges of a new world, readers are taken on a whirlwind adventure filled with heart, courage, and discovery. Kibuishi's intricate illustrations breathe life into every page, capturing the essence of the siblings' struggles and triumphs as they embrace their newfound roles and confront both mythical creatures and their own inner strength. The Stonekeeper is a captivating introduction to a series that will leave readers eagerly reaching for the next volume!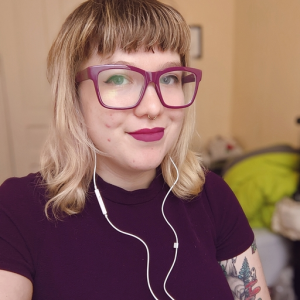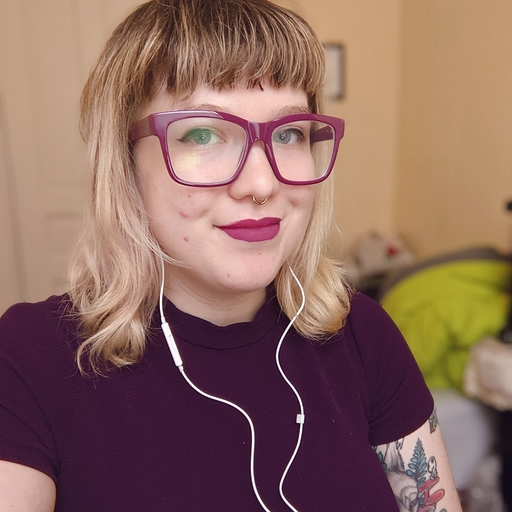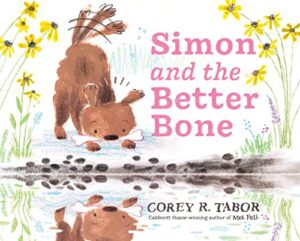 In this reimagining of one of Aesop's fables, Simon has found a fantastic bone. He comes upon a pond and is intrigued by the bone – and the dog – he sees reflected in the water. First asking politely, then barking, then performing his most impressive tricks – nothing seems to get the other dog to do anything but copy Simon's moves! When Simon accidentally drops his bone in the water, the other dog loses his bone too. Simon realizes he has a lot in common with the dog in the pond, and decides to be friendly instead. The art is adorable, and the vertical layout of the book adds to the story of Simon and finding the grass greener on the other side.
Well young readers, that's a wrap. Check back again next month for some more fabulous reading recommendations. Until then, happy reading!