Do you have a young reader who loves books full of facts and information? Check out this sample of new titles available for curbside pickup @ your local Richmond Public Library.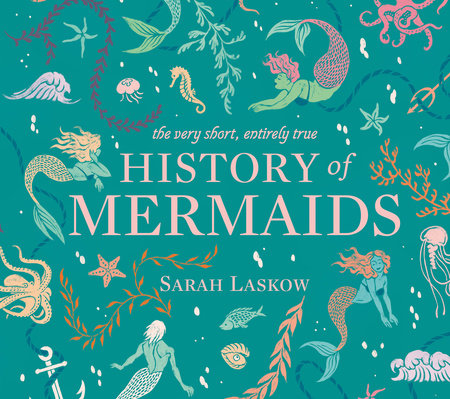 The Very Short, Entirely True History of Mermaids by Sarah Laskow. (New York: Penguin Workshop, 2020) Folktales and fairytales are included in nonfiction. This new exploration of mermaids covers history, sightings and more.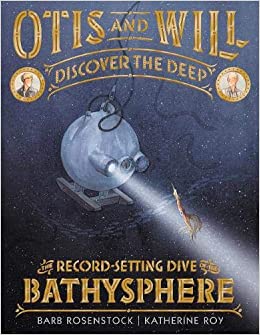 Otis and Will Discover the Deep: the record-setting dive of the bathysphere by Barb Rosenstock; illustrated by Katherine Roy. (New York: Little, Brown and Co., 2018) Two young men from different parts of the country who both want to discover the deep oceans. This beautifully illustrated book describes the diving machine they invented and their first view under the sea.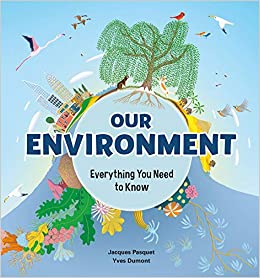 Our Environment: everything you need to know by Jacques Pasquet; illustrated by Yves Dumont. (Toronto: Owlkids Books Inc., 2020) Maybe not everything but truly a wealth of information on this important topic. Covering water, air, soil, energy, climate and a wee bit about the future. For middle grade readers and older.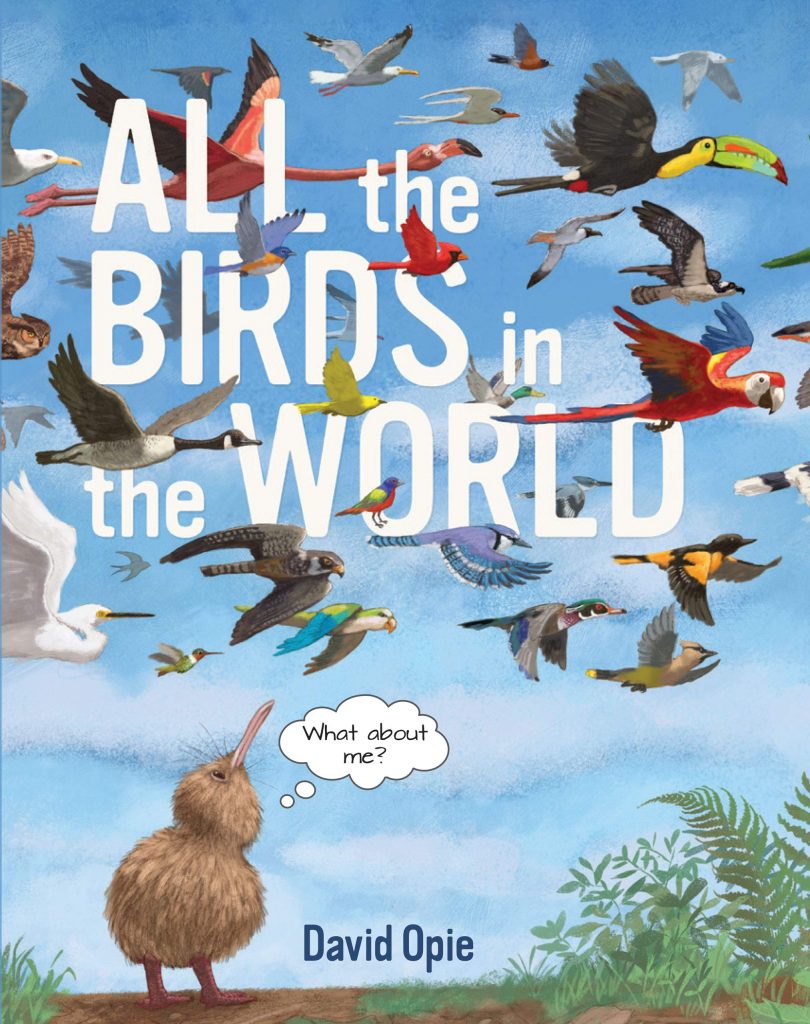 All the Birds in the World written and illustrated by David Opie. (White Plains, NY: Peter Pauper Press, 2020) This is a fun, simple explanation of the variety of birds. It's a great introduction to the diversity of their habits, sizes, shapes, eggs and colors. Even the kiwi of New Zealand gets a cameo appearance! All ages.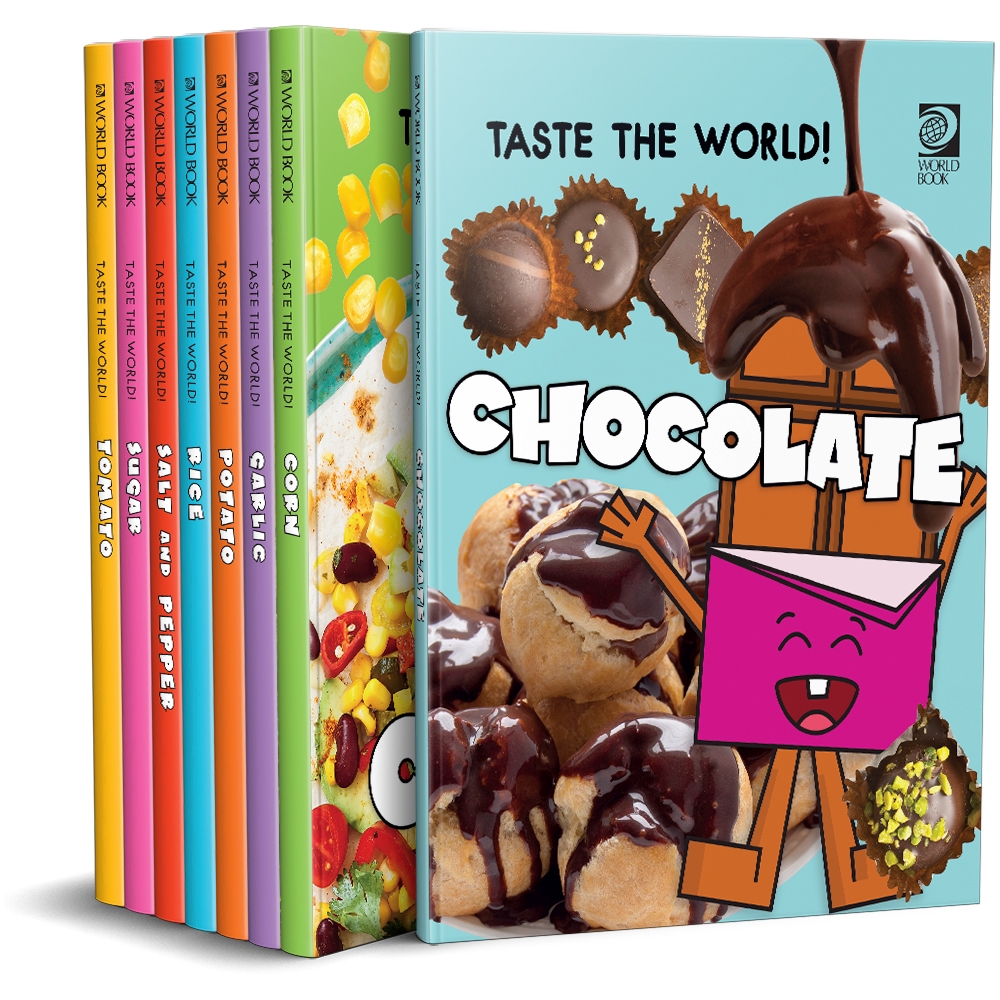 Young cooks and foodies will love the new series from World Book: Taste the World! (Chicago: World Book, 2020) Great illustrations and information on food origins are mixed with recipes and helpful hints. Topics include chocolate, corn, garlic, potato, rice, salt/pepper, sugar and tomato.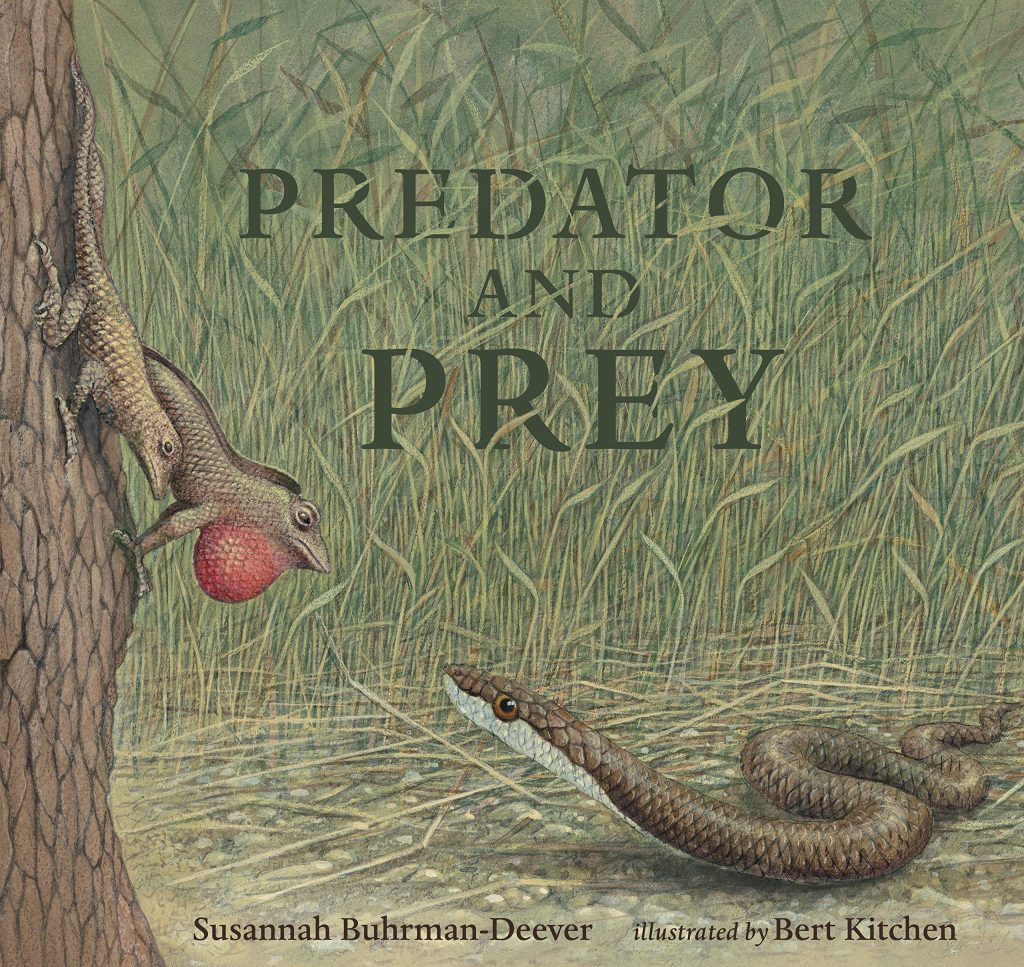 Predator and Prey: a conversation in verse by Susannah Buhrman-Deever; illustrated by Bert Kitchen. (Somerville, MA: Candlewick Studio, 2019) A beautiful combination of new poems and realistic art bring the natural world to life. This book is perfect for reading aloud, possibly with a partner.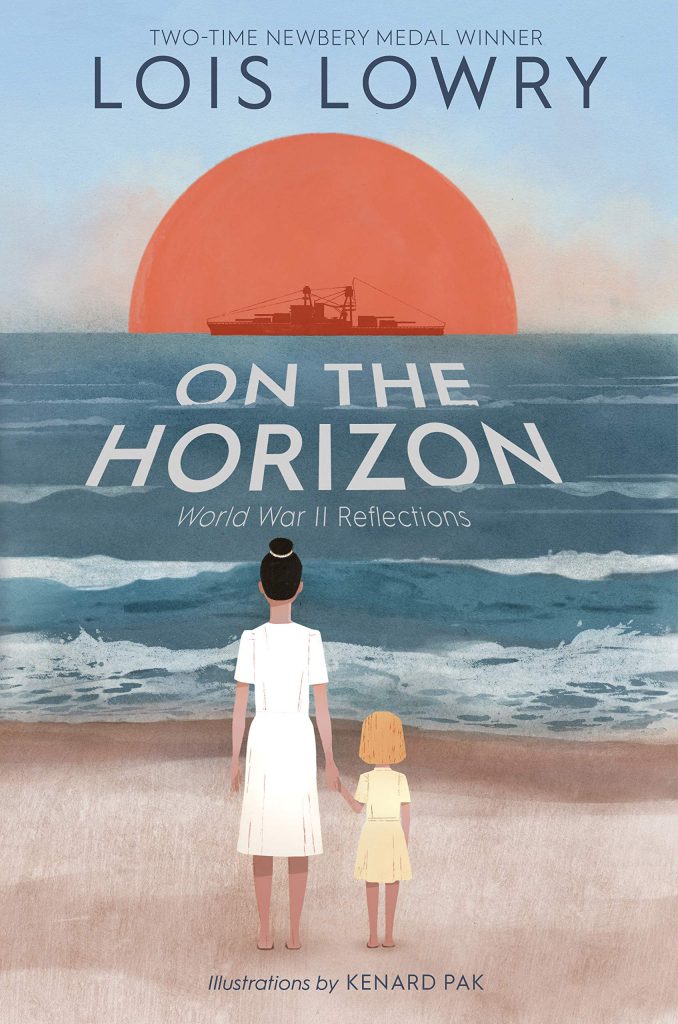 On the Horizon by Lowis Lowry; illustrated by Kenard Pak. (Boston: Houghton Mifflin Harcourt, 2020) A beautiful, new non-fiction title from this well-loved, Newbery winner. Lowry uses her own experiences and those of others to tell stories of the bombings of Pearl Harbor and Hiroshima. "…this stunning work in verse contemplates humanity and war, sings with pain and truth, and emphasizes the importance of empathy in bridging cultural divides." For middle grade readers and older.
Two additional new series from World Book, Inc.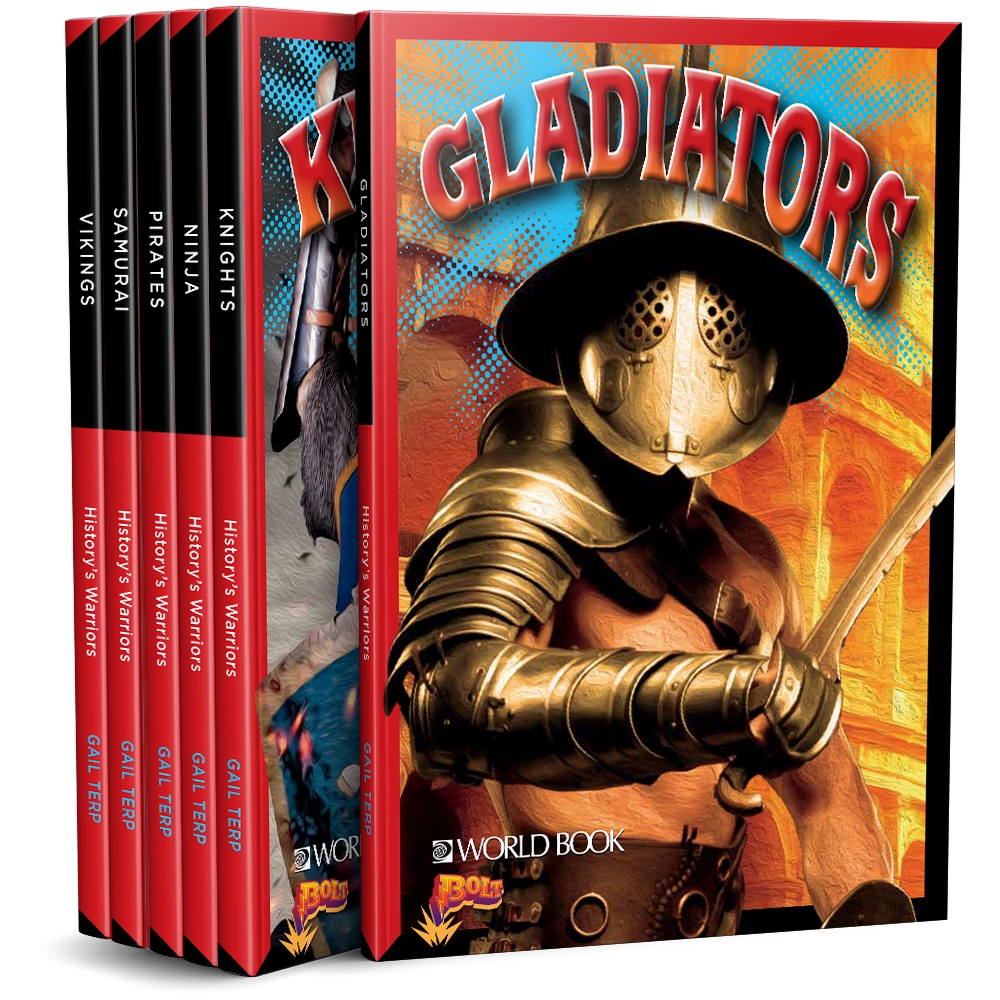 History's Warriors (Chicago: World Book, Inc., 2020) This group focuses on warriors throughout history, around the world. Titles include gladiators, knights, ninja, pirates, samurai and vikings.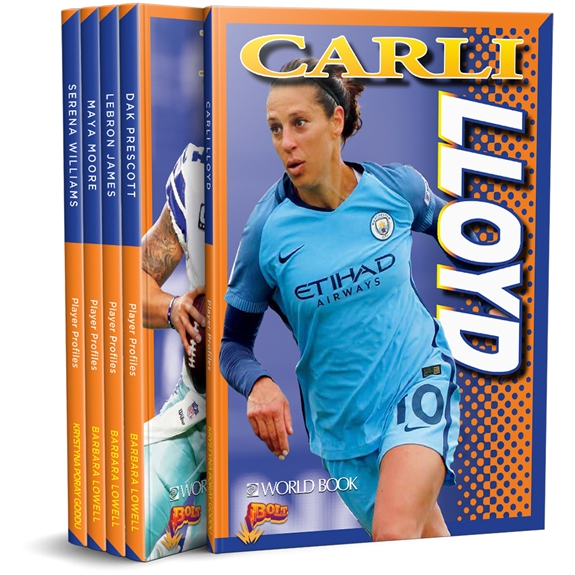 Player Profiles (Chicago: World Book, Inc., 2020) These titles include current sports stars Carli Lloyd, Dak Prescott, LeBron James, Maya Moore and Serena Williams. "Learn where they came from and how they earned their superstar status."
Biographies for children have grown far beyond the original, dry accounts of famous individuals. Authors and illustrators today combine engaging text with amazing visuals to truly bring personal stories to life. Check out some of the recent biographies available @ your library.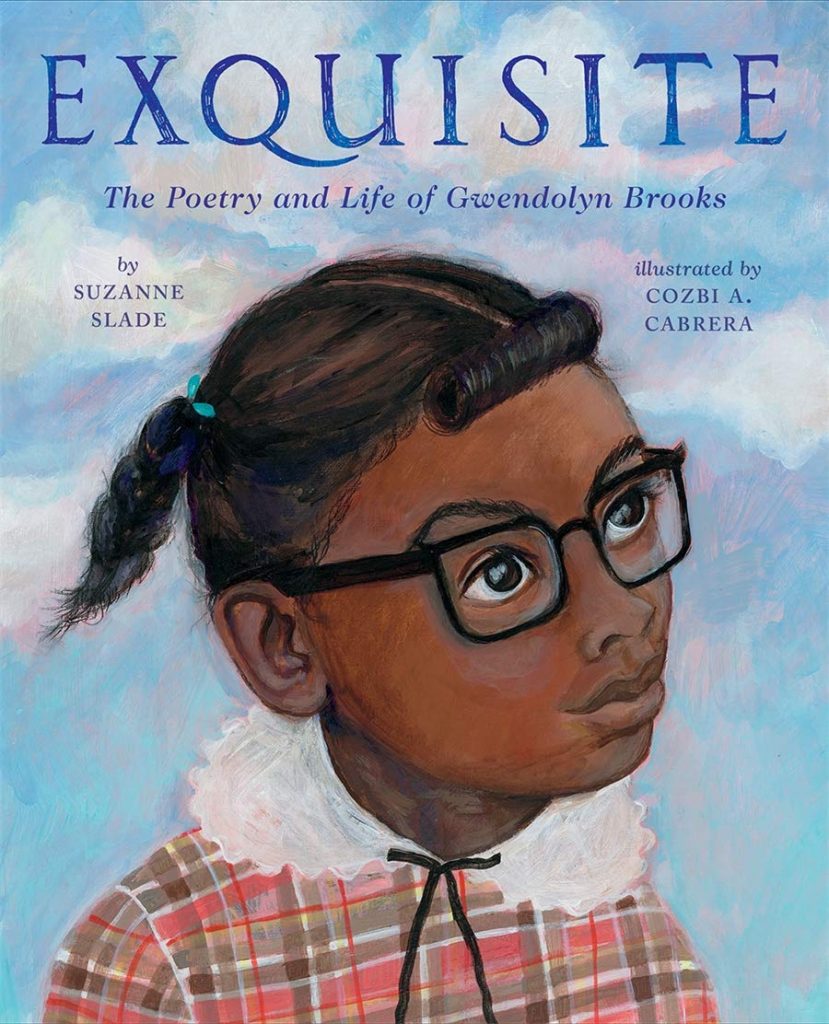 Exquisite: the poetry and life of Gwendolyn Brooks by Suzanne Slade; illustrated by Cozbi A. Cabrera. (New York: Abrams Books for Young Readers, 2020) Brooks began writing at an early age. This relates her determination to continue writing, from childhood through adult, and her triumph in winning the Pulitzer Prize in 1950. A loving tribute to an amazing writer. Includes a timeline and additional resources.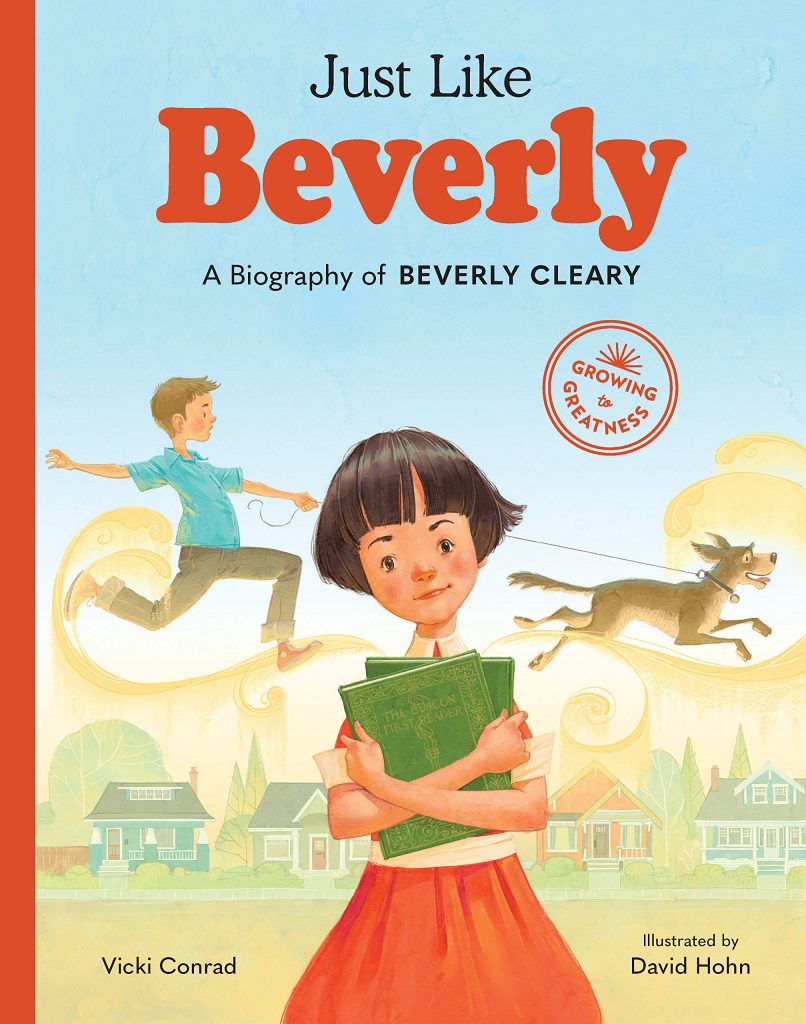 Just Like Beverly: a biography of Beverly Cleary by Vicki Conrad; illustrated by David Hohn. (Seattle: Little Bigfoot/Sasquatch Books, 2019) From her beginnings in Yamhill, Oregon and moving through to her first published book, this picture biography celebrates one of the most popular children's book authors. Includes a timeline and mini-bio at the end.
Itzhak: a boy who loved the violin; the story of young Itzhak Perlman by Tracy Newman; illustrated by Abigail Halpin. (New York: Abrams Books for Young Readers, 2020) With vibrant illustrations and lyrical text this portrait of a great musician "jumps" off the page. Determination and talent led Perlman to a life-changing appearance on the Ed Sullivan show at age 13. Notes, a timeline and additional resources are included.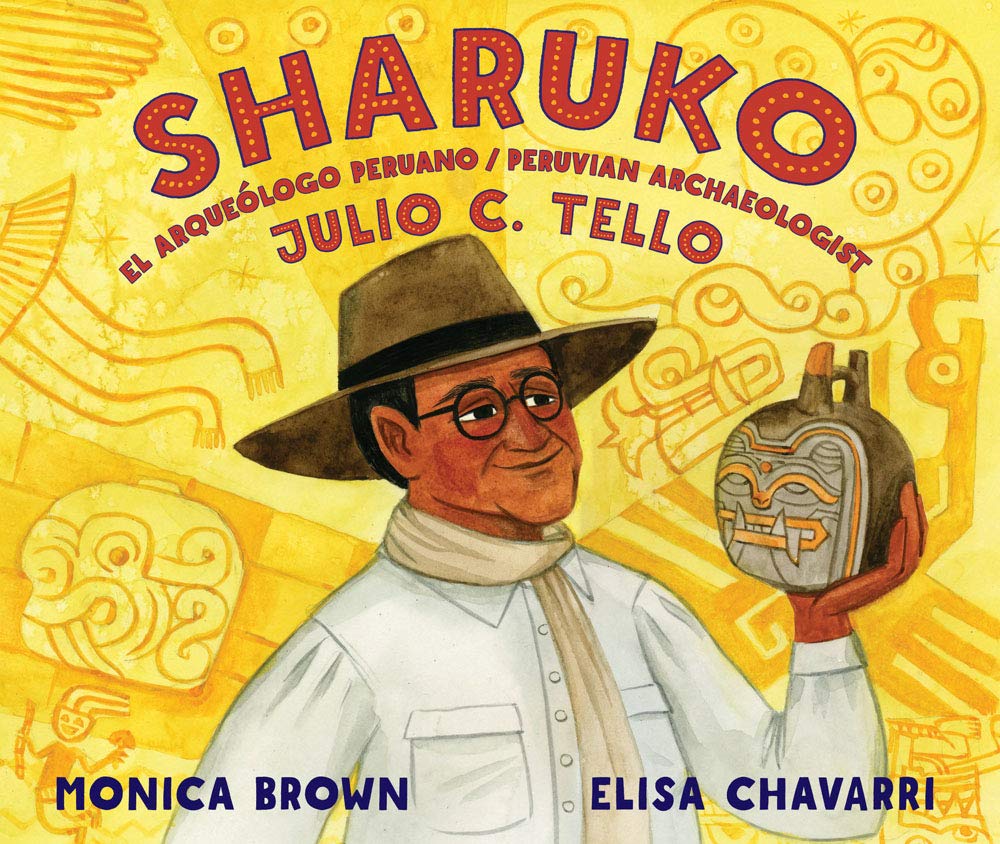 Sharuko: el arqueólogo Peruano/Peruvian Archaeologist Julio C. Tello by Monica Brown; ilustraciones/illustrations by Elisa Chavarri; Spanish translation by Adriana Domínguez. Born in Peru, outside Lima, in 1880, Julio C. Tello grew up to become an important archaeologist and supporter of indigenous peoples throughout the Americas. This bilingual account honors his curiosity and his life's work.