Welcome back to the next installment in our new series of blog posts featuring children's books we're currently loving! "Book Chat with the Youth Services Team" features one book recommendation from each of our Youth Services team members. We cover a variety of books from fiction to non-fiction, picture books to chapter books, graphic novels and more! We hope that this month's reading recommendations get you excited about some awesome new books we've added to our collection as well as some oldies but goodies. Enjoy!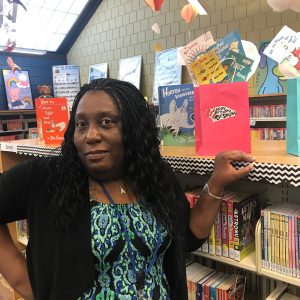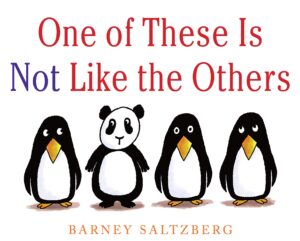 Wow the illustrations in this book was simple yet bold and beautiful. It literally pulled me into the story and made me want to read more. Author B. Saltzberg has written a story for young children letting them know that being different or seeing someone who is different is not only okay but also amazing. Definitely a must read for preschool ages and above.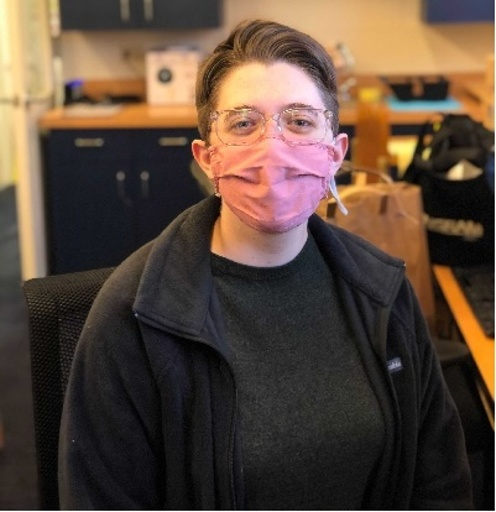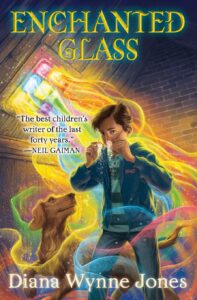 Ashley recommends: Enchanted Glass by Diana Wynne Jones (ages 8-12)
When Andrew's grandfather dies, he not only inherits his house, but also his field of care, and is now in charge of the magical barrier protecting the small village surrounding Melstone House.  Soon after, recently orphaned Aidan shows up on his doorstep, looking for help dealing with the shadows following him.  The two will have to work together to harness the magic in the village to save Aiden and stop a fairy's scheme before it's too late.

Under the Love Umbrella by Davina Bell is a sweet story to have children understand that love is unconditional and there is always someone looking out for you. The story shows many different children in many different situations that they may find scary or upsetting. Then the adults in their lives show them that they are always there under the Love Umbrella. It also has a fun seek and find aspect to the story to see how many umbrellas the reader can find. It ends with a wonderful question: Who is under your umbrella?

Heather recommends: A Brave Cat by Marianna Coppo (ages 5-8)
Climbing shelves, burrowing into blankets, and knocking knick knacks off of tables… a very brave existence indeed for Olivia, the titular character in A Brave Cat. An accidental leap out of the window, however, puts Olivia's courage to the test as she navigates the challenges the outside world brings. Cat lovers will appreciate the subtle cat humor woven throughout the story ("without Olivia, their days wouldn't even begin"), and all readers will enjoy the playful pastel illustrations and the idea that sometimes courage can be called upon without warning.
 
Thunder is a young boy who is hypersensitive to sound. When there is too much, he gets a "noise storm" in his head. One day he has a particularly rough time and ends up hiding on the playground during recess. His Mosom (grandfather) is called to the school to help. They go on an urban nature walk and Mosom teaches Thunder something his father taught him years ago, mamaskasitawew, which means to listen with wonder in the Cree language. As he tries to learn how to use it, Mosom repeats, "Thunder, Thunder, listen with wonder." This book is a good attempt to explain noise sensitivity both to those who haven't experienced it and those who have. It can also serve as an introduction to mindfulness and connecting with nature. Check out the book or read the ebook on Hoopla.
https://www.hoopladigital.com/title/14823855

Willow is a young girl who is beginning a Summer at a strange new camp, in a strange new town, and she's understandably apprehensive about it; but when she stumbles upon some bizarre and possibly supernatural mysteries, she'll find that things are much stranger than she initially thought. This is a great story that takes some familiar tropes and makes them fresh, fun, and engaging. I especially appreciate how this story handles its protagonist's hearing disability, which isn't completely ignored, nor treated as a flaw or weakness or a convenient plot device. She is a strong, capable character who is never treated as helpless, regardless of the situation. This graphic novel is a fun read that will keep your Middle Schooler interested and entertained from start to finish.

Mirissa recommends: You are Home by Evan Turk (ages 4-8)
As a big supporter and fan of the National Park Service, I loved reading this book and was really moved by the illustrations and simple text. It starts off with a chipmunk curled up in Virginia's very own National Park, Shenandoah, and transports the reader all around the country before leaving off in California's Yosemite. Not only does it pay respect to the various wildlife that has made a home in this country, but it also acknowledges the indigenous people who were here first, immigrants who make this country their own, and all the millions of people who call America home. Although this book is now a little bit out of date and the map at the end does not reflect the newest National Parks like New River Gorge and Indiana Dunes, it is still a beautiful tribute to the variety of ecosystems and wildlife found from sea to shining sea. It made me nostalgic for the parks I've already seen and excited to plan a trip to another one soon. Oh, and here's a helpful piece of advice: fourth graders can get a free National Parks Pass through the Every Kid Outdoors program! Be sure to scoop up yours at EveryKidOutdoors.gov.

 This sweet book encourages positivity in noticing the differences around and between us. It opens up conversation and invites inspiration. I hope you like the lovely illustrations like I did.

Nicole recommends: Tiny Kitty, Big City by Tim Miller (ages 4-8)
Follow this tiny stray kitty as she weaves and bobs her way through the big city! This story is based on the real-life events of when the author, Tim Miller, rescued a litter of kittens from the dangers of the big city and helped to find them all loving homes. The simple sentences and easy words are a great introduction to reading for those who are just starting out. And while the big city may be hectic and scary – don't worry! – this book has a happy, warm ending.

Summer recommends: In My Heart by Molly Bang (ages 4-8)
This delightful picture book is a celebration of the love a caregiver has for a child, even when they're apart. As someone who was raised by my aunt and uncle, I especially appreciate that the love carried in their hearts is not restricted only to a parent and child – we have many people whose love we carry, and many people who carry love for us. The illustrations are beautiful and this is a nice, feel-good story for any story time.
Well young readers, that's a wrap. Check back again next month for some more fabulous reading recommendations. Until then, happy reading!