Welcome back to the next installment in our new series of blog posts featuring children's books we're currently loving! "Book Chat with the Youth Services Team" features one book recommendation from each of our Youth Services team members. We cover a variety of books from fiction to non-fiction, picture books to chapter books, graphic novels and more! We hope that this month's reading recommendations get you excited about some awesome new books we've added to our collection as well as some oldies but goodies. Enjoy!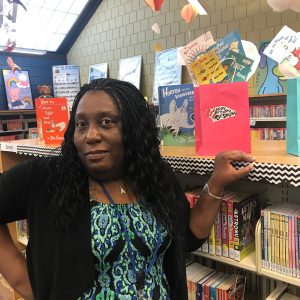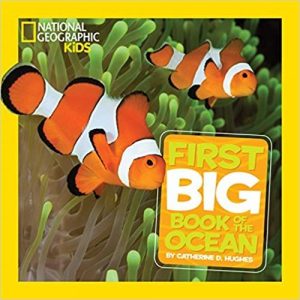 Attention all families and book lovers alike, if you are looking for information on ocean's. This is the book for you. Author Catherine D. Hughes captivates readers with 3D real life graphics, then turns around and pulls you in with fascinating ocean facts.
The First Big Book of the Ocean tells stories about all fours oceans and the creatures and plants that resided within them. So if you're looking for a way to introduce the little ones to ocean life this is an excellent book to check out from the Richmond Public Library.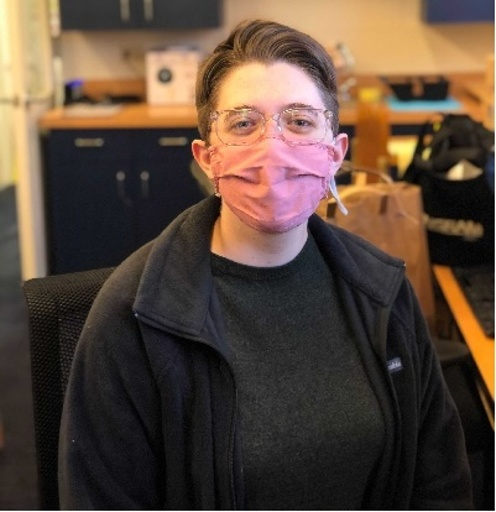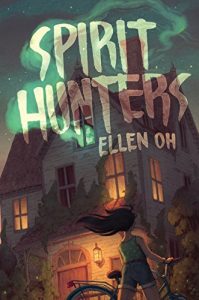 Ashley recommends: Spirit Hunters by Ellen Oh (ages 8-12)
Harper Raine has a busy summer, moving to a new house in a new town.  Her family is excited for the change, but Harper has her concerns, which seem to be proven right when she hears rumors that their new house is haunted.  When whatever is wrong with the house starts to affect her younger brother, Harper will have to face the fact that ghosts exist and find a way to save her brother before it's too late.

Beth recommends: Aaron Slater, Illustrator by Andrea Beaty, illustrated by David Roberts (ages 5-7)
In this newest addition to the Questioneers Series, we meet Aaron Slater. Aaron is a wonderful illustrator of all things but he has a secret. His secret is that he has a hard time reading because the letters get all mixed up and looks like squiggles. Aaron's dream is to become a storyteller but he thinks he will have to give up his dream if he can't learn to read like all of his friends. Aaron soon learns that his problem is called Dyslexia and he learns strategies to help him. He first starts by drawing out his stories, then with help puts the words down.
I like this story because it uses the type face called Dyslexie for those that have Dyslexia issues. It also gives other types of learning difficulties. It is also based on a real artist, Aaron Douglas, from the Harlem Renaissance. Read more to find out how Aaron uses his strategies to help with his dyslexia and more about his inspiration, Aaron Douglas.

Heather recommends: Crab Cake by Andrea Tsurumi (ages 3-7)
With RPL's Oceans of Possibilities Summer Reading program now in full swing, I can't think of a better time to talk about one of my favorite ocean-themed books: Crab Cake, by Andrea Tsurumi! Crab Cake tells the tale of an underwater community whose day to day activities are disrupted by a gigantic SPLASH! As these frightened citizens of the sea puzzle over what has happened and what to do about it, one little crab with a special talent helps to bring everyone together to find a solution. With adorable illustrations, and humorous asides ("Well, where did you leave it?" asks one hermit crab to another, regarding the location of his shell), Crab Cake is an ocean treat that is not to be missed!

Joan recommends: Love You Head to Toe by Ashley Barron (ages 1-3)
"Baby, you're a sea star, Basking in the sun. Wake up and stretch from head to toe. Your day has just begun…" Love You Head to Toe compares a series of babies engaged in everyday activities to different baby animals. Babies splash like ducklings, toddle around like bears, fill chubby cheeks like chipmunks, and more. Each two page spread features cut- paper collage art of both the human babies as well as the baby animals.  The illustrations are adorable, and the joyful rhyming text celebrates the bond between baby and caregiver. This book  is perfect for a cuddly one-on-one reading with your little one.

Louis recommends: Beach Day! by Candice Ransom, illustrated by Erika Meza (ages 4-6)
This Easy Reader book is an excellent summer choice for any child who is just beginning to read. The story tells of a family's trip to the beach, from swimming to sand castles to kite flying, and even a quick stop on a boardwalk. Using simple words and a fun rhyming scheme, the story unfolds easily along with the gorgeous illustrations that are sure to delight. Be sure to check out this story to share with your young child today!

Mirissa recommends: Follow the Moon Home by Philippe Cousteau and Deborah Hopkinson, illustrated by Meilo So (ages 7-10)
Follow the Moon Home may be catalogued as a picture book, but it is still full of facts about how to protect sea turtles in both the text and beautiful watercolor illustrations. The story follows Vivienne, a new student in South Carolina who doesn't realize at first that she's sharing a beach with hundreds of incubating sea turtles. But when she learns that light pollution from vacation homes along the beach is endangering her new neighbors, she and her new classmates dive right into solving the problem. As the community comes together, she—and the turtles—find their place. What I found especially interesting is that the author, Philippe Cousteau, is the son of famous French explorer and conservationist Jacques Cousteau, so there's a lot of legacy in this short book!

This is a tender and impactful book that approaches dealing with the trauma of a sibling passing away young, recognizing the signs of abuse in others, and friendships being rekindled after hardships. The main character is a kind pre-teen who doesn't want to see anyone hurt and does everything he can for those around him. He learns that it's important to be yourself and express feelings instead of bottling them. It's a heartbreakingly beautiful read and worth every minute.

Nicole recommends: Coraline by Neil Gaiman (ages 8-12)
What better time to read a chilling tale like Coraline than during the hot days of summer? Journey through a mysterious door to an alternate reality where everything seems marvelous at first. But what appears to be an even better world with a better mother and a better father quickly turns into a nightmare where Coraline will have to use her wits and courage to find her way back to her ordinary life. Children, teens, and adults will all enjoy this smart, spooky tale written by the famous Neil Gaiman.
Well young readers, that's a wrap. Check back again next month for some more fabulous reading recommendations. Until then, happy reading!