Welcome back to the next installment in our new series of blog posts featuring children's books we're currently loving! "Book Chat with the Youth Services Team" features one book recommendation from each of our Youth Services team members. We cover a variety of books from fiction to non-fiction, picture books to chapter books, graphic novels and more! We hope that this month's reading recommendations get you excited about some awesome new books we've added to our collection as well as some oldies but goodies. Enjoy!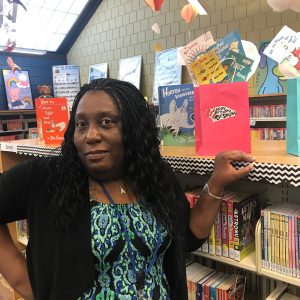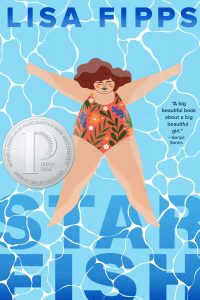 April recommends: Starfish by Lisa Fipps (ages 10-13)
This book is an extraordinary read for those young minds that are going from elementary to junior high. Author Fipps' beautiful message hidden within the pages of this book encourages children to embrace themselves as they are. The book encourages kids to live life with a positive attitude while loving themselves and then learning to see how amazing life can be. So the next time that you are near a Richmond Public Library, drop in and check out Lisa Fipps' Starfish.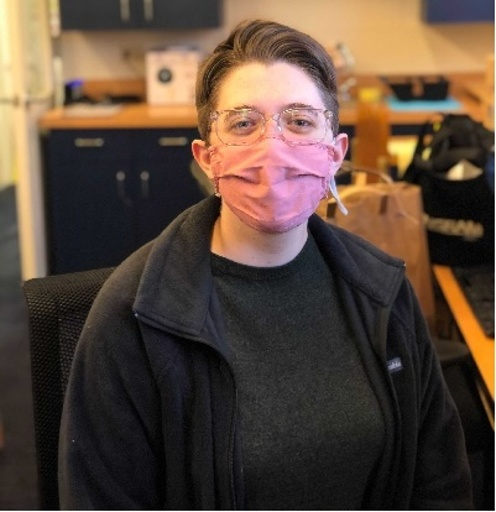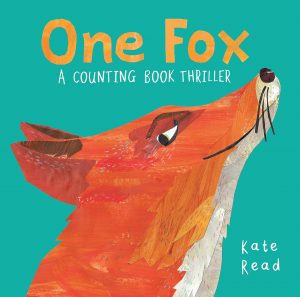 One hungry fox sneaks into a hen house and gets a big surprise in this fun and engaging counting book. Colorful illustrations invite readers to follow along as the fox creeps about and count as new things are added to each page. Readers will love the suspense of trying to guess what will happen next while counting to ten and beyond!

Beth recommends: Sloth & Smell the Roses by Eunice Moyle and Sabrina Moyle (ages 3 months – 3 years)
This enchanting board book is perfect for those who are trying to teach their little ones mindfulness. It is full of activities to do when you are getting upset. It shows the emotion and then the calming activity. This book is fantastic to teach kids self- awareness and strategies to help them stay calm.

This collage-style picture book takes readers through a night in a busy urban apartment building as its residents are awakened by a crying baby who sets off a cacophony of additional sounds. Young readers will enjoy the inviting illustrations, as well as repeating the list of noises that awaken each resident. Anyone who has experienced life in a city or apartment building will find the activities of this group of neighbors familiar and relatable, making this picture book an enjoyable one for both children and adults alike.

Joan recommends: Lali's Feather by Farhana Zia (ages 3-8)
Lali finds a feather in the field and, not knowing whose feather it is, goes from bird to bird to see whose it might be. It's too small for Rooster, too slow for Crow, and too plain for Peacock. So Lali decides that she will keep the feather and show the birds what it can do. Lali uses her imagination and creativity, and finally the birds are impressed. Then, when a gust of wind blows the feather away, the birds come together to help Lali. Composed mostly of English dialogue with Hindi interjections sprinkled in, this book is a good one to read aloud.

Louis recommends: The Knight at Dawn by Jenny Laird and Mary Pope Osborne (ages 6-9)
The Knight at Dawn is a beautiful adaptation of the second book in Mary Pope Osborne's classic The Magic Tree House series. Join Annie and Jack as they are whisked away to a medieval castle and have to discover its secrets and escape its dungeons in order to get home again. Whether you're a fan of the series, or a newcomer, this graphic novel is an excellent story with gorgeous illustrations that will keep you engaged the entire time!

Mirissa recommends: When You Trap a Tiger by Tae Keller (ages 8-12)
A perfect read for Asian American and Pacific Islander Heritage Month, this middle-grade novel follows the main character Lily as she moves in with her aging Korean grandmother in the Pacific Northwest. There, the stories her grandmother told her as a child come to life in the form of a magical tiger. Lily and the tiger strike a deal, but can tigers really be trusted? And will the deal turn out to be the saving grace that she's really hoping for? Full of the typical drama of family dynamics and the nervous fun of a new adventure, this novel is a great choice for ages 8-12.
  
Nico recommends: Calvin by Ronald Martin Ford, Jr. (ages 4-8)
Nico here, for this month I wanted to recommend Calvin by Ronald Martin Ford Jr. It's a sweet story of a boy getting ready for a first day of school, his parents and friends supporting him, and him having the courage to be himself. Adorable and engaging!

Follow our smooth-talking narrator, a detective cat named Muffin, as he patrols the neighborhood after dark. His current case: What is that growling sound coming from the Little Bear Bakery? This book is chock full of clever similes that keep the tone light and fun, providing great opportunities to teach children about the imaginative connections we can make between different words and images.

Summer recommends: Fox by Isabel Thomas, illustrated by Daniel Egnéus (ages 5-7)
This book is a poignant story of a mother fox and the circle of life. Many picture books would shy away from discussing death, but this tale bridges art and science to share the wonders of our natural world, and how we all play our part. As the tale states, death is the end of one life – but the beginning of many more.
Well young readers, that's a wrap. Check back again next month for some more fabulous reading recommendations. Until then, happy reading!