Welcome to the another installment in our series of blog posts featuring children's books we're currently loving! "Book Chat with the Youth Services Team" features one book recommendation from each of our Youth Services team members. We cover a variety of books from fiction to non-fiction, picture books to chapter books, graphic novels and more! We hope that this month's reading recommendations get you excited about some awesome new books we've added to our collection as well as some oldies but goodies. Enjoy!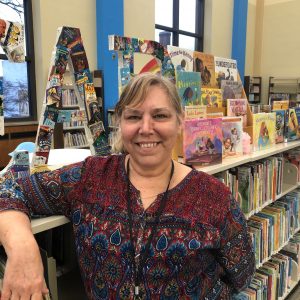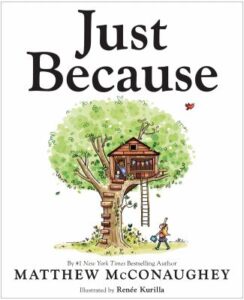 Beth recommends: Just Because by Matthew McConaughey (ages 4-8)
Just Because is a great story.. well Just Because. When I was little my mom and dad would always ask me what I was doing or why I was doing something in the way I was doing it. You know what my answer was…Just Because. I find that most times we really learn from doing things Just Because.   This book is a nice read about Just Because moments but with a purpose. There is a page in the story that really hits home and shows that Just Because something happens to you, you don't need to let it stop you.  It goes like this.." Just because they can choose doesn't mean you have a choice. Just because they don't hear you, doesn't mean you have no voice. Just because it's silent doesn't mean that it's not loud. Just because you're alone , doesn't mean there's not a crowd…" The illustrations in the book by Renee' Kurilla is fantastic is showing what the author means by each description. I think there is some message for all ages within the covers of the book. What a great time for parents to talk to their children about doing something Just Because for fun but there is always something to learn from the journey.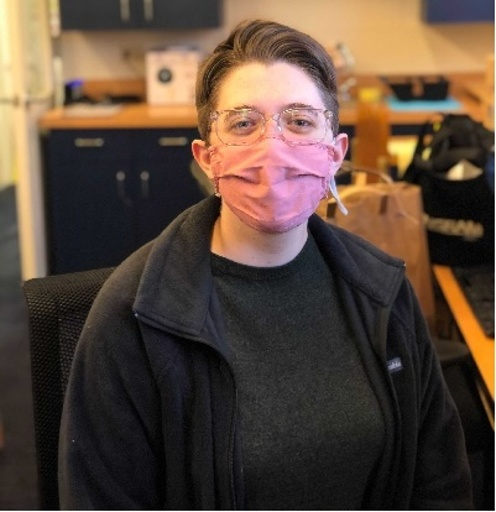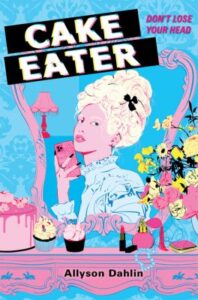 Ashley recommends: Cake Eater by Allyson Dahlin (ages 14-17)
It's 3070, and social media influencer and future Queen of France Marie Antoinette leaves home to meet her new husband. Versailles is like nothing she ever expected, full of endless parties, neon lights, and android soldiers, and Marie gets swept up in the magic of it all. It's not enough, however, to fully hide its dark secrets, as Marie soon finds herself surrounded by scripted social media posts, listening devices in every room, and a mysterious group pulling strings behind the scenes to make royal life seem perfect. This sci-fi, alternate history story of the French Revolution puts Marie Antoinette at the center of a conspiracy set in a dystopian world where the truth is hidden beneath flashy technology and social media wizardry. This is a fast paced and fun book, perfect for readers looking for something a little different.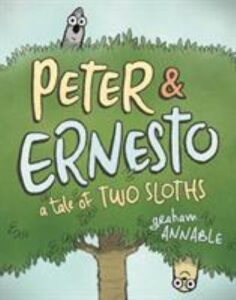 If you enjoyed the stories of Frog & Toad, Elephant & Piggie, or Narwhal & Jelly, head to our juvenile graphic novel section to meet Peter & Ernesto!
Peter and Ernesto are best friends whose favorite pastime consists of hanging out in their favorite tree pointing out shapes in the clouds. But while Peter would be content never to leave the tree, Ernesto decides that he wants- no, needs- to see all of the sky, not just the piece of it visible from their tree. So Ernesto takes off to see the world, promising his friend that he'll come back and tell him all about it. Peter stays behind and worries. Finally, Peter's concern for his friend causes him to climb far out of his comfort zone as he sets out to find Ernesto. Follow along as each of the friends explore the world for the first time and make their way back home. If you want more of Peter & Ernesto, check out  The Lost Sloths (Book 2) and Sloths in the Night (Book 3).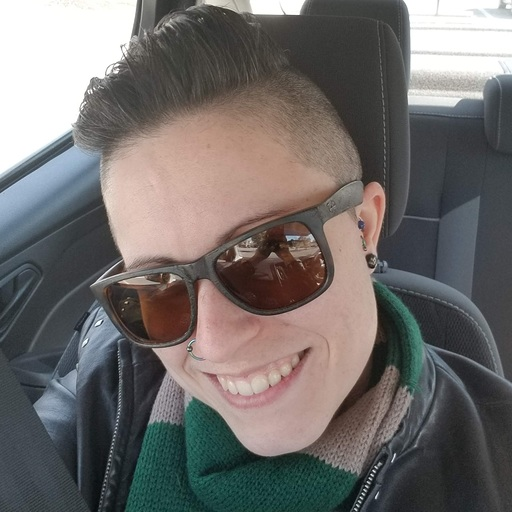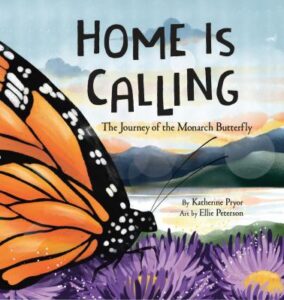 "Map A Course, Arrive Safe Home. That's The Measure Of Your Achievement." A seasoned aviator yearns for nothing but the open skies, until he finds himself intertwined with an enigmatic rogue whose exploits lead him into unexplored realms of excitement. In a world where reality morphs like the ever-shifting clouds, our pilot must discover the essence of true freedom. Eighty Days is an illustration-heavy graphic novel that uses its beautiful pictures to help drive the story forward. A great read for those both new and familiar to graphic stories.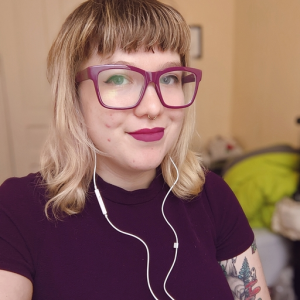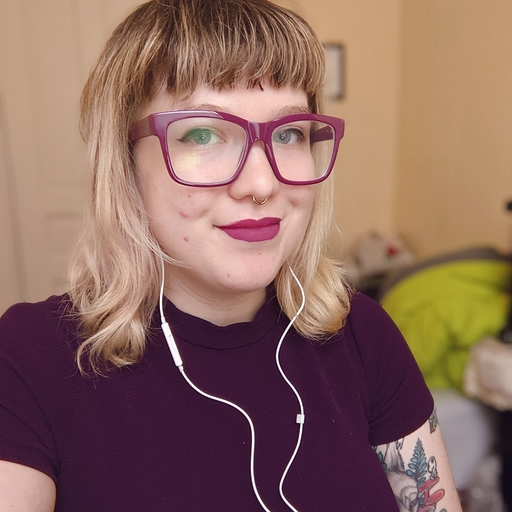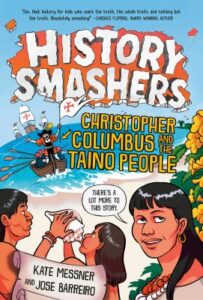 November is Native American Heritage Month, and this nonfiction volume shatters many misconceptions about Columbus and his interactions with indigenous peoples. (Did you know Columbus never set foot on any land that we now know as America?) Jose Barreiro is of Taino descent himself, and his expertise adds much-needed nuance to the oft-told tale of 1492. Readers will learn about lesser-known history, such as Columbus and his crew thinking the Taino bathed too often! The Spanish crown even passed a law against bathing so much. This book complicates the simple narrative of the Nina, the Pinta, and the Santa Maria in a way that is still accessible for young people and adults.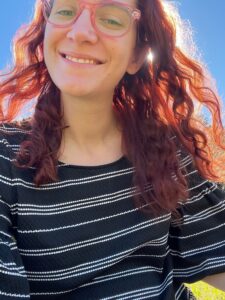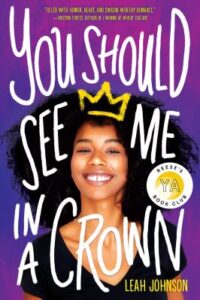 Campbell, Indiana treats the high school's annual prom like the event of the year. The race for prom queen includes a gauntlet of point-scoring activities that range from bake sales to powder-puff football games to community service, but not once has a Black girl won Prom Queen. Liz is aiming to be the first because the title comes not just with a crown but with the scholarship she needs to attend her dream school. While this book toes the line of being over the top, it instead is a literary delight full of three-dimensional characters with many facets to their identity. The plot touches on topics as varied as homophobia, racism, poverty, mental health, and grief without any of them feeling like they were thrown in just to check a box. Instead, they're shared in a way that fits appropriately in the story and combine to make Liz and her experience feel real. But will she get a fairytale ending? Read it and find out!
Well young readers, that's a wrap. Check back again next month for some more fabulous reading recommendations. Until then, happy reading!