Welcome to the another installment in our series of blog posts featuring children's books we're currently loving! "Book Chat with the Youth Services Team" features one book recommendation from each of our Youth Services team members. We cover a variety of books from fiction to non-fiction, picture books to chapter books, graphic novels and more! We hope that this month's reading recommendations get you excited about some awesome new books we've added to our collection as well as some oldies but goodies. Enjoy!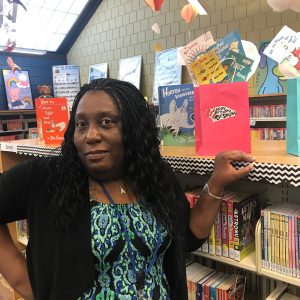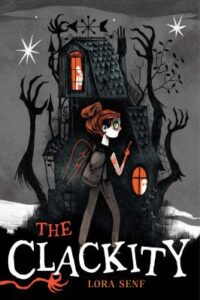 April recommends: The Clackity by Lora Senf (ages 10 – 12)
The Clackity is full of laughs and chills aplenty. It's the kind of book that both adults and kids can enjoy reading together. Bright Harbor is the seventh most haunted town in America and a place where it's normal to know the ghost who haunts your house, local library, or community stores by name. Things take a crazy turn and a creature called The Clackity kidnaps the town's ghost chaser and a little girl named Evie knows if she doesn't go and rescue the ghost chaser, that Bright Harbor will be overtaken by the ghost. The Clackity is a juvenile fiction book that is geared towards any kid over the age of 10. I recently read it with a group of middle school students who loved it. So parents, grab your pre-teen and head on over to one of Richmond Public libraries nine branches to check out The Clackity, By Lora Senf.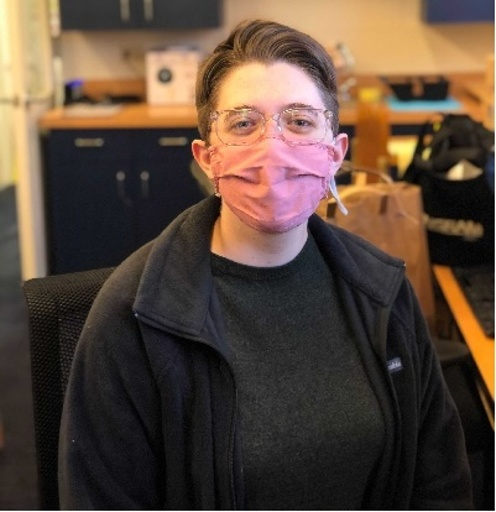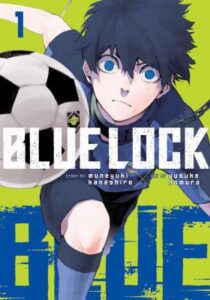 Ashley recommends: Blue Lock Volume 1 by Muneyuki Kaneshiro (ages 14-17)
After a disastrous run at the World Cup, Japan's national team is struggling to regroup and make changes. Their biggest problem is they're missing what a lot of other teams have: a star striker to lead the team and score big. In an attempt to find the perfect person to fit the role, the Japanese Football Union brings together the top 300 young strikers in a battle royale setting to determine who will be the best. This series is fun and action packed, perfect for anyone who is in to sports series.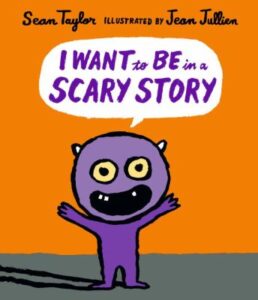 Little Monster wants to be in a story- preferably a scary story, not a funny one. But when he sees the initial setting of a dark and scary forest, he's not so sure. As the story continues, Little Monster keeps having the author/narrator make changes because it's too scary. Eventually, Little Monster decides that a funny story is the way to go. However, Little Monster and the narrator have different ideas of what's funny, which leads to a surprising conclusion. The conversation between Little Monster and the narrator is easy to follow, and every other two page spread shows us the creepy settings and characters that the two main characters have just agreed upon. Jean Jullien's illustrations are both humorous and scary, but not too scary, making this a fun read for little ones who, like Little Monster, appreciate something scary but not too scary. Although perfect to read this time of year, there is no mention of Halloween, so pick up this book to share with your little monster anytime!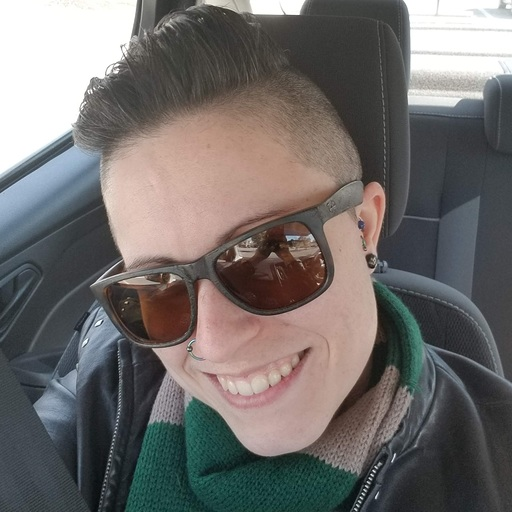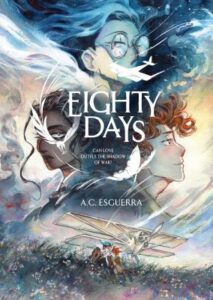 Nicole recommends: Eighty Days by Rachel Smythe (ages 13 – 17)
"Map A Course, Arrive Safe Home. That's The Measure Of Your Achievement." A seasoned aviator yearns for nothing but the open skies, until he finds himself intertwined with an enigmatic rogue whose exploits lead him into unexplored realms of excitement. In a world where reality morphs like the ever-shifting clouds, our pilot must discover the essence of true freedom. Eighty Days is an illustration-heavy graphic novel that uses its beautiful pictures to help drive the story forward. A great read for those both new and familiar to graphic stories.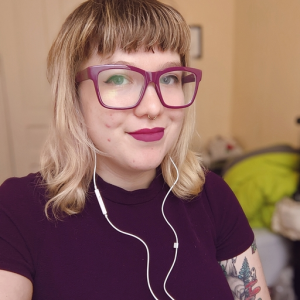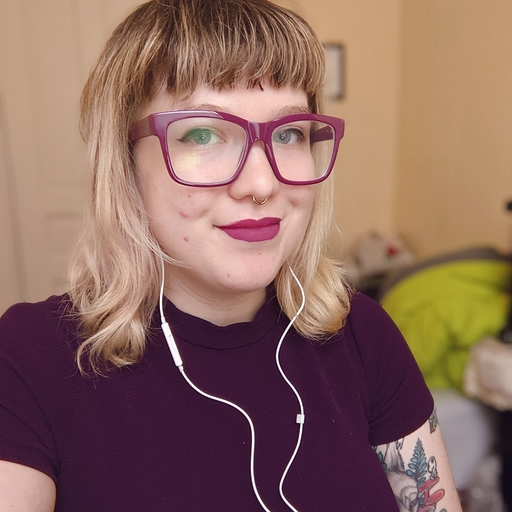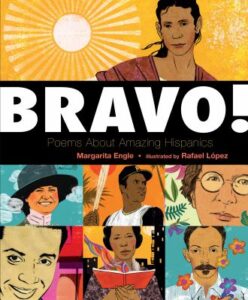 September 15th– October 15th is Hispanic Heritage Month, and this title showcases many important Hispanic people in history, from the baseball player Roberto Clemente to Pura Belpré, the first Puertorriqueña (Puerto Rican) librarian in New York City. (There is now a national award in her name given to excellent books highlighting Hispanic and Latino culture every year!) The poems enlighten us to the lives of these impactful people, and the notes in the back give even more context to their works. This book is accessible to younger kids and a great starting point for research for older kids.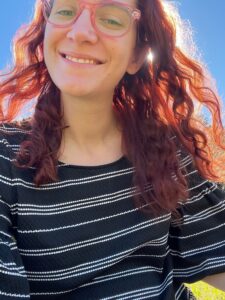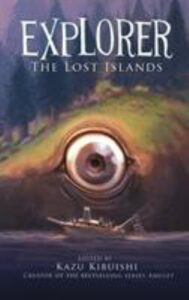 "This short story collection features works by author/illustrators that will be familiar to you—such as Raina Telgemeier, who lends her talents to the Babysitter's Club graphic novels as well as her own works like Drama and Guts—while perhaps some of the others may be new. Each of the seven stories takes the reader to a different island. Some are a little scary, while others are full of miracles and hope. Each one has its own unique artwork and message, and the stories are just long enough to get a taste of what the islands have to offer…or what they want from those who might stop by for a visit. My favorite storyline was "Carapace," but my favorite artwork was "The Mask Dance." Which ones will be your favorite?"
Well young readers, that's a wrap. Check back again next month for some more fabulous reading recommendations. Until then, happy reading!