Welcome to the next installment in our series of blog posts featuring children's books we're currently loving! "Book Chat with the Youth Services Team" features one book recommendation from each of our Youth Services team members. We cover a variety of books from fiction to non-fiction, picture books to chapter books, graphic novels and more! We hope that this month's reading recommendations get you excited about some awesome new books we've added to our collection as well as some oldies but goodies. Enjoy!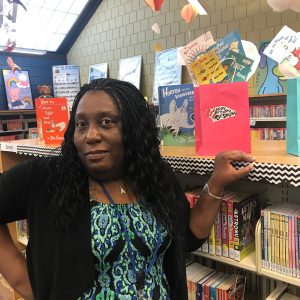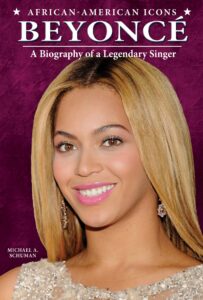 I selected this book because Beyoncé's birthday is in the month of September, September fourth to be exact. In this book, African American Icons: Beyoncé, the author tells detailed stories from the artist's life beginning with her days in elementary school all the way up to her iconic Super Bowl half-time performance in 2016. This would be a great book to read for children who are in the third grade and up and is an excellent read for those who are big fans of Beyoncé or who need an icon to write about for a school project.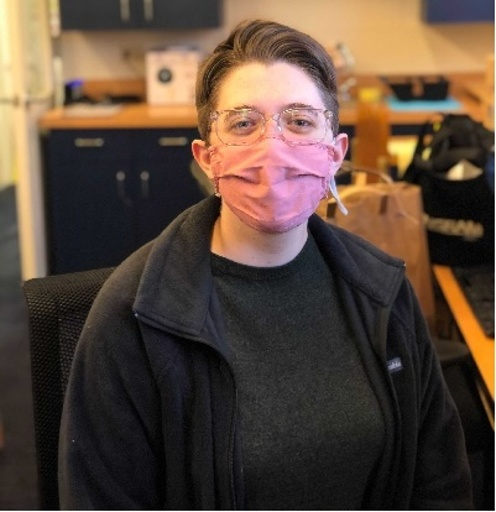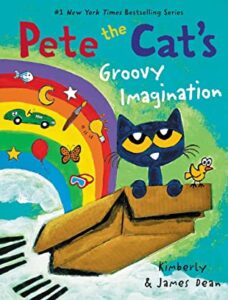 When a rainy day forces him to cancel his surfing plans, does Pete the cat get sad? No way!  Instead, he finds ways to entertain himself at home after finding a large cardboard box that fuels his imagination.  Find out what Pete does with his box in this fun and colorful tale.

Beth recommends: Hogwash by Karma Wilson (ages 4-8)
Now I know this book was written a while ago, but sometimes you need to revisit awesome stories from a few years ago and Hogwash by Karma Wilson is one of those stories. For those of you who have never read it, you are in for a treat. It is about a farmer who has decided to clean up his whole farm and that includes the pigs. The pigs, however, have other thoughts. Check out this funny book and see how the pigs trick the farmer and how the farmer finally gets the pigs… or does he? This book is wonderful in teaching about rhyming and how authors use play on words to really make the story funny.

Craig recommends: Don't Touch My Hair by Sharee Miller (ages 2-6)
Don't Touch My Hair by Sharee Miller is an educational journey about a young girl who is learning the importance of boundaries. This book discusses the societal issue of people not recognizing someone's personal space or autonomy and how that person could feel about it. It provides a good lesson in drawing lines with those around while also accepting who you are and embracing it.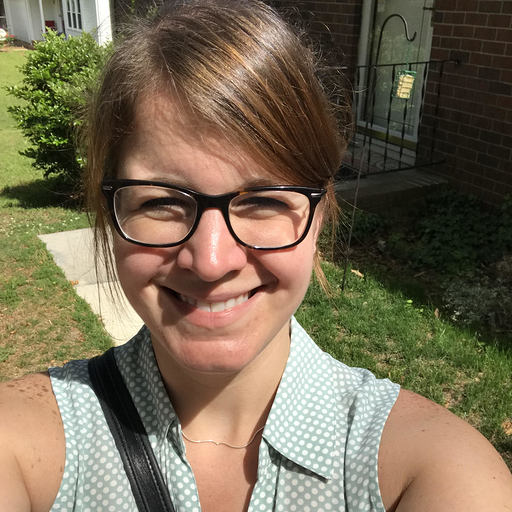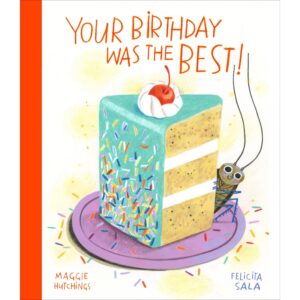 Heather recommends: Your Birthday Was the Best! by Maggie Hutchings, illustrated by Felicita Sala (ages 3-7)
Playing games, singing songs, and eating cake until you fall asleep…all the makings of an excellent birthday party, especially for a little insect who wasn't exactly invited to the festivities! Your Birthday Was the Best! follows a little unnamed cockroach as he excitedly participates in a small human's birthday party, much to the alarm of the other partiers. Both adult and young readers will get a kick out of this poor little bug's misinterpretation of the screams he elicits, and will enjoy exploring the detailed and colorful illustrations. And bug haters are not to worry…this little cockroach, with his wide eyes and welcoming smile, is sure to win you over in no time!

Joan recommends: Isobel Adds It Up by Kristy Everington (ages 3-8)
Isobel's new neighbors are making as much noise as a herd of elephants, and it's keeping Isobel from being able to concentrate on her math homework. Isobel is a born problem-solver, but she can't quite figure out who is causing all the noise- A family of acrobats? A marching band? An entire basketball team? Isobel tries several methods to get away from the noise, then moves on to trying to put a stop to the noise itself. At first she tries to retaliate by creating her own racket. Eventually she comes up with a nicer solution that actually works. And guess what? Isobel ends up with a new friend who also loves to do math. A charming picture book about solving problems and unexpected friendships, Isobel Adds it Up is a fun book for both preschoolers and elementary aged readers.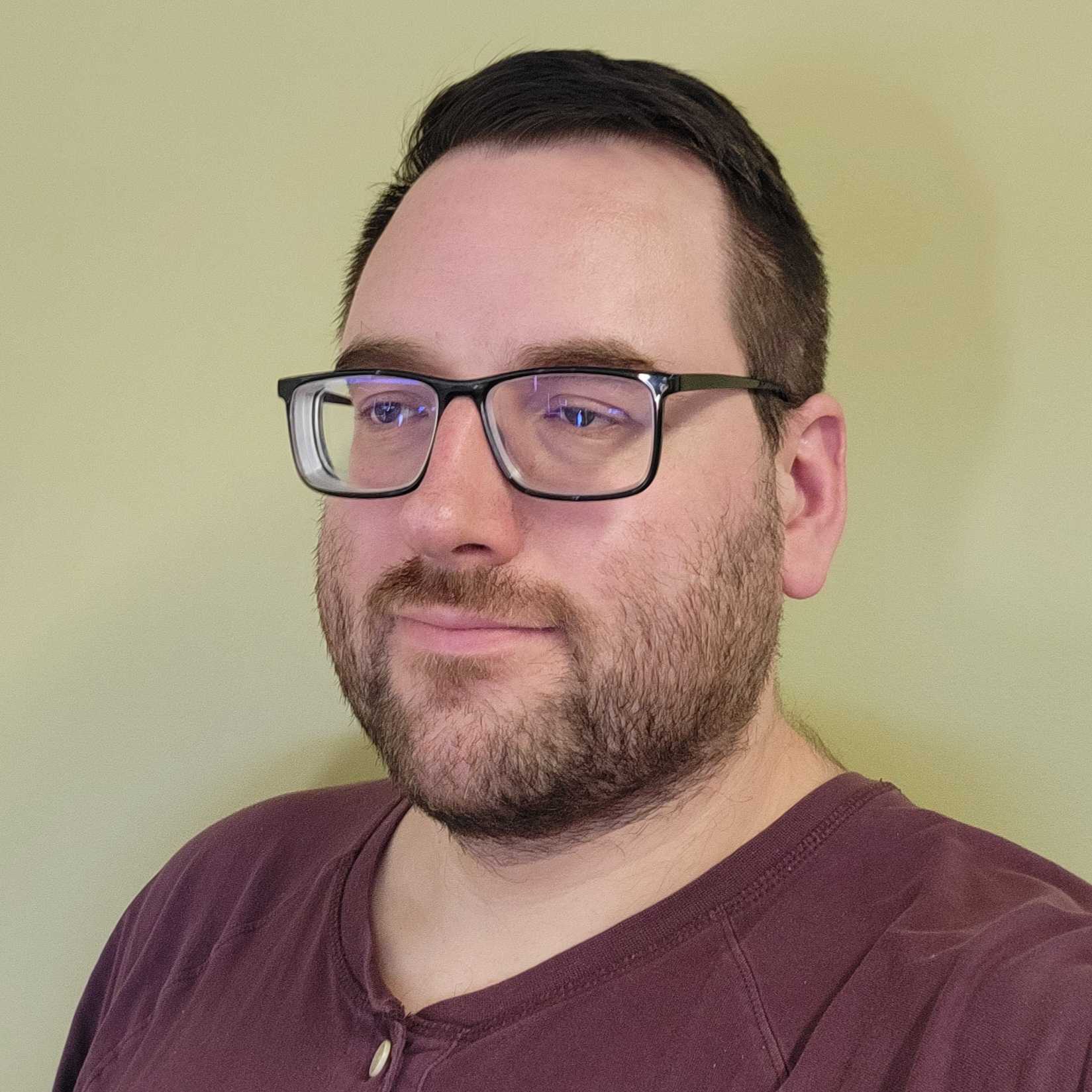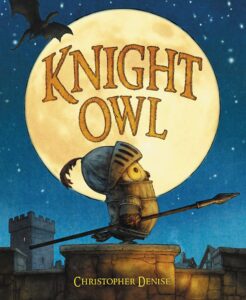 Louis recommends: Knight Owl by Christopher Denise (ages 4-8)
This adorable story is about a young owl who dreams of becoming a knight. He works hard and manages to excel, despite his small size, and does everything he can to be the best knight possible. With amazing art and a fun story, this book about following your dreams and finding common ground with others is sure to entertain!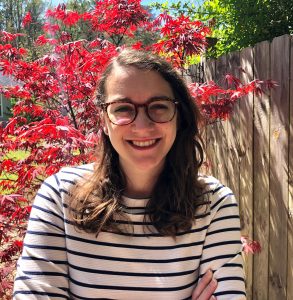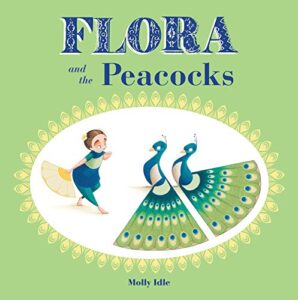 Mirissa recommends: Flora and the Peacocks by Molly Idle (ages 3-5)
Although there is a whole series where Flora encounters different birds, I think that Flora and the Peacocks may be my favorite. In it, Flora encounters two peacocks and instantly wants to be friends. As all friends do, they have to manage a few complicated emotions: jealousy, anger, hurt, and forgiveness. The green tones of the illustrations are really stunning, and the lift-the-flap elements fan out just like a real peacock's tail feathers. Like all Flora books, this one is also wordless, which requires the reader to study the facial expressions of all three of the characters to follow what is happening. That's a great way for younger or non-readers to practice their observation skills, but this book will also give children the chance to tell their own story (practicing those early literacy skills like sequencing, discussion, and language development as they talk about what's going on in each scene).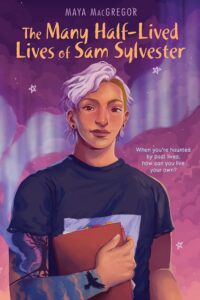 Creeping in to the spooky season, this mystery book will keep you on the edge of your seat. Title character is a nonbinary and neurodivergent teen looking to solve a mystery from the 80's that happened to a teen in their new town. Sam has a scrapbook full of half-lived lives, those who don't make it past age 19, and worries that they may become one themselves. The killer may be closer than they think! Wanna know how this mystery ends? Check it out!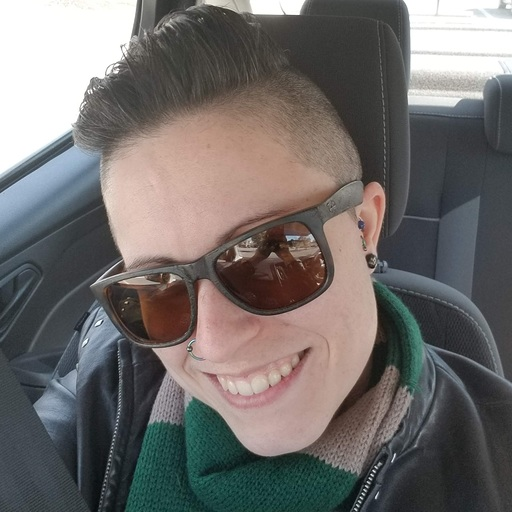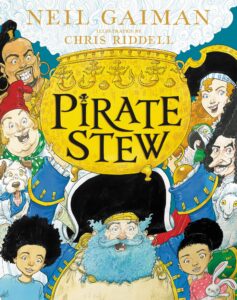 Nicole recommends: Pirate Stew by Neil Gaiman (ages 4-8)
Feeling hungry? Then cook yourself up some Pirate Stew! When a crew of baby-sitting pirates can't figure out what to prepare for dinner for the two kids placed in their care, they decide to do what pirates do best: sing and dance while preparing their famous Pirate Stew. Zany ingredients and clever rhymes make this story a joy to read out loud. So switch on your best pirate voice and join in on this catchy sea shanty!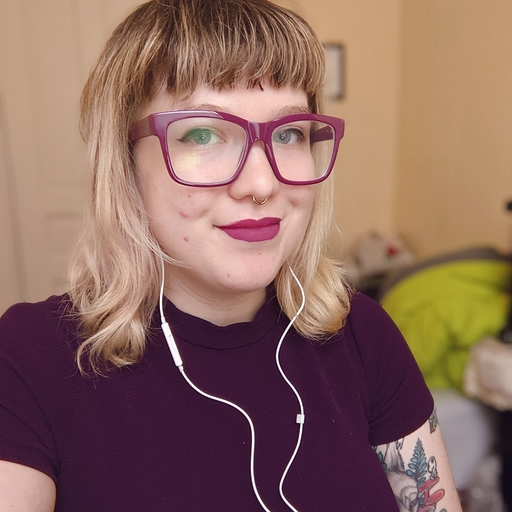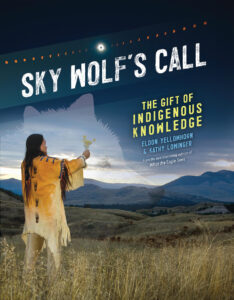 This nonfiction book is a fantastic introduction to the ways that indigenous peoples across the continent have learned and worked with their environments. While touching on important topics such as climate change, the text is never too advanced to understand for a middle grade reader. Highlighting many different indigenous people in the sciences also demonstrates how vital indigenous knowledge will be in the future fight for our planet and all of us who live on it.
Well young readers, that's a wrap. Check back again next month for some more fabulous reading recommendations. Until then, happy reading!