Hello friends!
Summer is in full swing now and our libraries are hopping with fun activities! From Lego Robotics Club and Mandalas to Candy Sushi and Puppet Shows, there's something for everyone to enjoy. Don't forget to get your passports stamped each week when you attend activities. Visit our activities pages below to find out what's going on near you.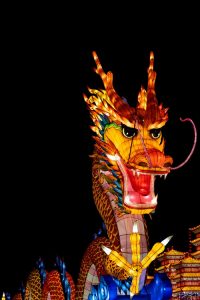 Let's explore dragons!
Africa
One of Africa's first mentions of dragons as we recognize them is the Ancient Egyptian god, Apep. Sometimes Apep is portrayed as a serpent and sometimes as a dragon. He was Ra's arch-enemy, always fighting him in the underworld. Apep is the opposite of truth and light.
Antarctica
Here's something new for you. Relatively recently, scientists have been able to photograph a rare type of ice formation they refer to as dragon scales. It is quite aptly named too. It's made when hurricane strength winds pick up the already formed ice and more water is exposed to the cold thus making more ice. This continent has another dragon connection as well. On Astrolabe Island, just off the Trinity Peninsula which is the closest point to South America, there is a rock formation called Dragon's Teeth. I can definitely see how it got it's name.
Asia
This is where a bulk of dragon lore can be found. Instead of creatures to be feared, dragons here represent prosperity and good luck. Where the Mountain Meets the Moon is an endearing tale of a girl who wants to change her family's luck. Through her travels she makes friends and hears several stories all while gaining perspective. The stories end up blending together beautifully to make one cohesive tale.
Australia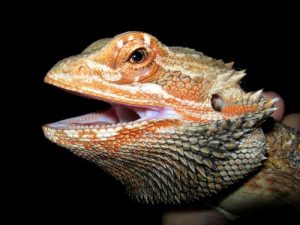 There are several kinds of real-life dragons in today's animal kingdom. Not surprisingly, nearly half of them call this continent home. (The other half are southeast Asia!) Bearded Dragons and Komodo Dragons are fascinating creatures. Komodo Dragons are the world's biggest lizards and have venomous saliva! Yuck! Bearded Dragons are getting to be popular pets in the States, considering that they were only introduced in the 1990's, that's pretty good. They're known as the most chill lizards and are relatively easy to leash train.
Europe
The Reluctant Dragon was written by a Scottish author more famous for the Wind in the Willows. This particular dragon has no intention of fighting anyone or burning down the countryside, he's just too lazy! He'd rather watch the clouds go by and write some poetry. He makes friends with several locals but one day the famous St. George (of dragon slaying fame) comes to their neighborhood. With the boy's help, the dragon and St. George together make a plan so that the dragon is "defeated" and he can go on about his business.
North America
There were numerous options here so it was hard to narrow it down. Library Dragon is an adorable read about a school that hires a dragon as their librarian! She takes care of and hoards the books keeping everything in order but the children can't check things out and there isn't a story time. Sadness! The kids and the teachers alike try to vanquish this dragon to no avail. Finally, one child, who can't read all the signs because of being so nearsighted, takes a book down and starts reading. The rest is pure magic. Next, Paper Bag Princess is an old favorite of mine. I enjoy it because it's not your typical princess story. The Princess does the saving using her wits and finds out she'd be happier without her Prince. Here are a couple others by North American authors, Do Not Bring Your Dragon to the Library & How to Raise and Keep a Dragon.
South America
Last but certainly not least! Tui Sutherland, a Venezuelan author, writes a lovely dragon series called Wings of Fire. A new one comes out at the end of this month and I am so excited! Considering that the first one came out in 2012, it's fantastic that there are 13 of them now, plus a few graphic novel adaptions. Each book is from a different dragon's perspective but overall follows a cohesive story which is what makes this series so fascinating to me. The books don't leave off on cliffhangers but it definitely encourages you to pick up the next to learn more about the dragons.
Fun Fact! There are three national flags around the world that have dragons on them! Bhutan, Wales, and Tibet.
YA Dragon Fun
Dragonwatch, Talon, Shadow Scale, Eragon, Sky Dragons, His Majesty's Dragon, & Invisible Library