While Covid-19 is keeping us close to home, many folks are developing new skills or revisiting old ones. Baking, sewing, painting, writing, gardening and graphic arts are just a few of the topics showing renewed interest. The library is constantly expanding its collection of items, in print and eBooks, with fiction and non-fiction titles for all ages. While you can't browse the shelves in the library you can follow this blog for updates onnew items. If you find something of interest you may reserve online or call your local branch to place a hold, including the location for pick up. Enjoy!
The simple art of needle and thread is a great way to relax, take a break from screen time and create something decorative and useful. These titles are all recent additions to the library's collection.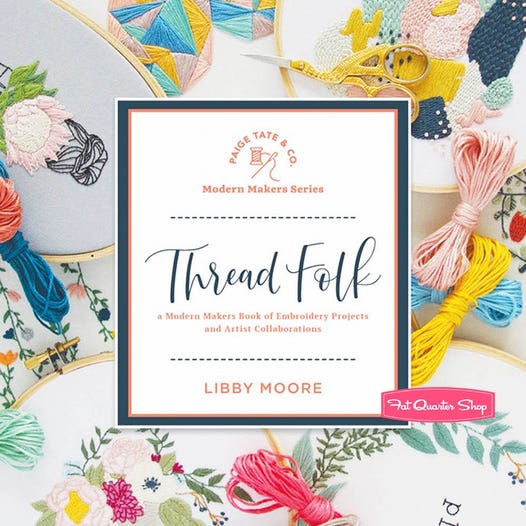 Thread Folk by Libby Moore would be a good intro for beginners with terms, tools, and basic stitches. Included are original designs ready to reproduce using a hoop or hoopless! More experienced crafters may find inspiration in the artist collaborations. Check out more of Libby's designs on Instagram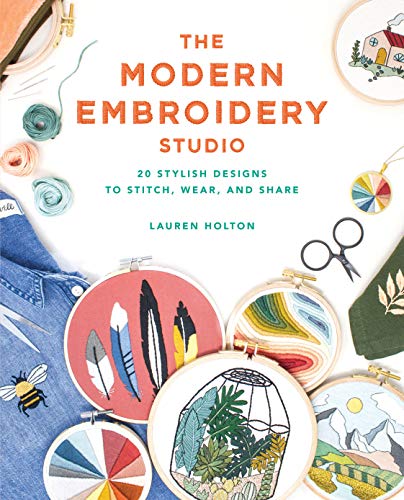 The Modern Embroidery Studio by Lauren Holton uses traditional methods and contemporary color to give projects a modern touch. This guide opens with tools, a stitch library and some color theory. Holton offers wonderful examples of abstracts, flora, fauna and whimsical designs. Patterns and complete color diagrams are included for each project. You can follow Lauren on Instagram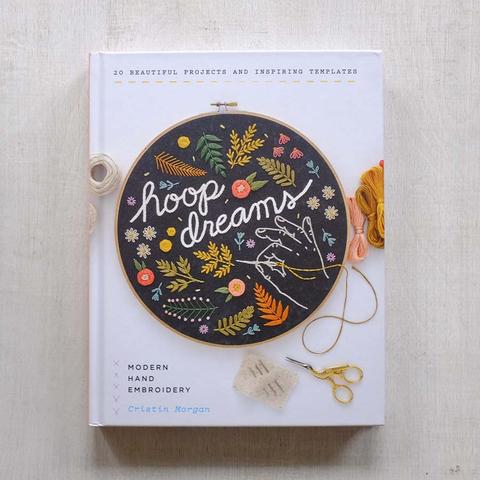 Hoop Dreams by Cristin Morgan begins with fun hoop designs then moves into a wide range of projects for home and personal use. Included are plans for pins, pompoms and patches.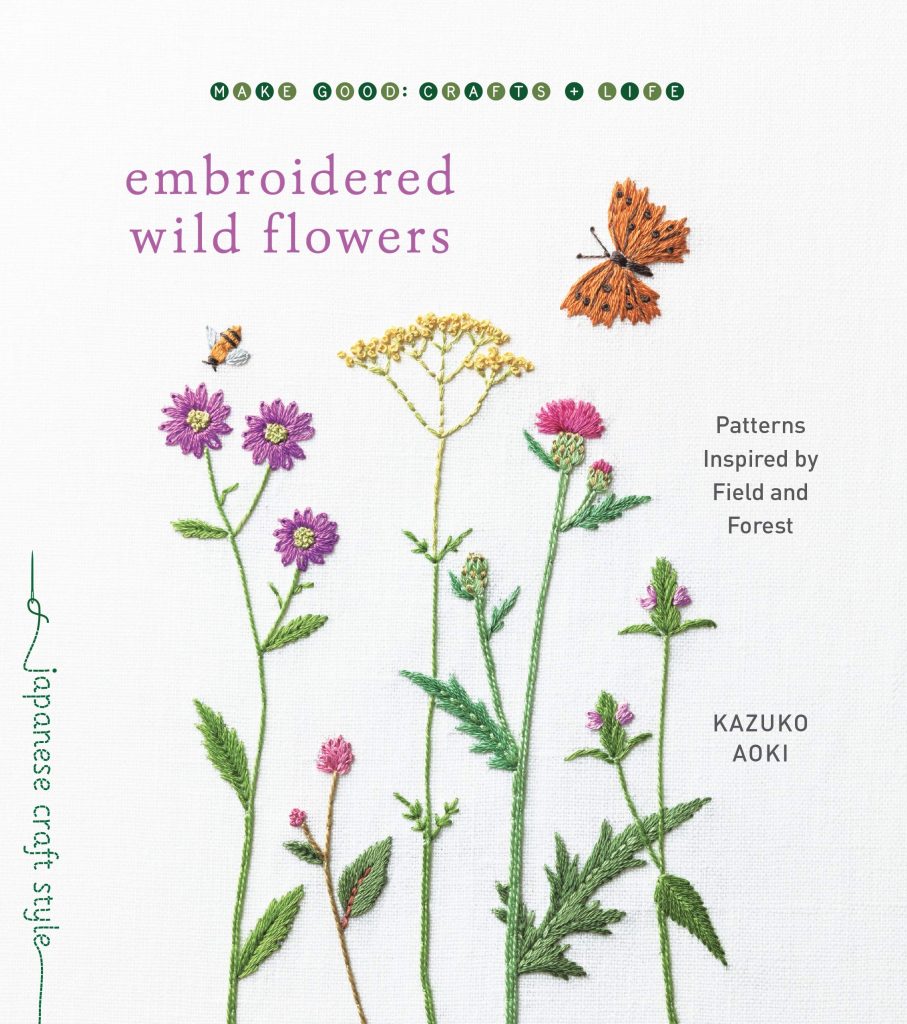 embroidered wild flowers: Patterns Inspired by Field and Forest is the most recent in a series of Japanese style crafts by Kazuko Aoki. Beautiful photos and life-like examples fill the pages. For those with a bit of experience, this title invites you to recreate your nature walks with needle and thread. Includes a stitch catalog and detailed patterns with complete thread listings.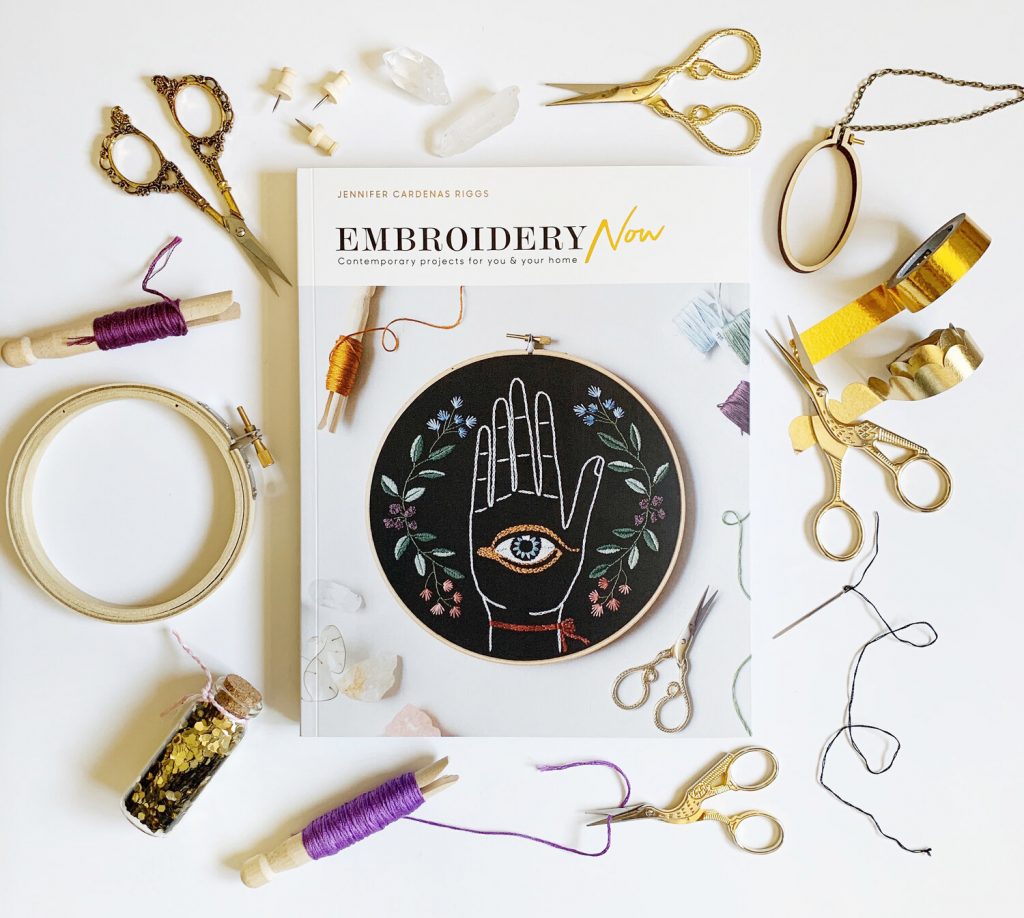 Embroidery Now is an excellent resource by Jennifer Cardenas Riggs, also known on Instagram as @Threadhoney. This title includes the basics for a beginner and challenges for those with experience. Riggs breaks down the process with entries on Materials, Equipment, Templates and more. Pick a project from the book or adapt one and make it your own. Visit The Thread Honey for more inspiration!
Have you ever wanted to create your own block print, design unique fabric and turn it into something to wear or use at home? Print Pattern Sew by Jen Hewett will give you the tools and inspiration to make it happen. She describes different materials for blocks, fiber types and the basics of printing. This book even includes clothing patterns. Jen is a San Francisco-based printmaker and teacher. You can check out some fun projects with Jen using your library card and Creativebug! Find more at www.jenhewett.com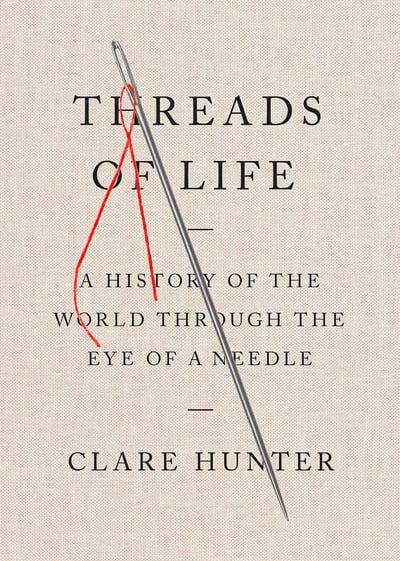 Ready for a break from fabric and stitching? Check out the recent title Threads of Life: a History of the World Through the Eye of a Needle by Clare Hunter. The author is an accomplished textile artist who established the community enterprise NeedleWorks in Glasgow, Scotland. She explores the global use of needle and thread throughout history to bring marginalized stories to life.