"In nature, nothing exists alone."— Rachel Carson, 1962
Even if a big Earth Day celebration is not happening in RVA, there are events going on virtually. From National Geographic's Earth Day Eve to an Earth Day 2021 Climate Summit, there's plenty to explore online. And don't forget to check your neighborhood for clean-up events, recycling programs and more ways to explore outdoors.
From earthday.org:
THE IDEA FOR THE FIRST EARTH DAY
Senator Gaylord Nelson, a junior senator from Wisconsin, had long been concerned about the deteriorating environment in the United States. Then in January 1969, he and many others witnessed the ravages of a massive oil spill in Santa Barbara, California. Inspired by the student anti-war movement, Senator Nelson wanted to infuse the energy of student anti-war protests with an emerging public consciousness about air and water pollution. Senator Nelson announced the idea for a teach-in on college campuses to the national media, and persuaded Pete McCloskey, a conservation-minded Republican Congressman, to serve as his co-chair. They recruited Denis Hayes, a young activist, to organize the campus teach-ins and they choose April 22, a weekday falling between Spring Break and Final Exams, to maximize the greatest student participation.
Recognizing its potential to inspire all Americans, Hayes built a national staff of 85 to promote events across the land and the effort soon broadened to include a wide range of organizations, faith groups, and others. They changed the name to Earth Day, which immediately sparked national media attention, and caught on across the country. Earth Day inspired 20 million Americans — at the time, 10% of the total population of the United States — to take to the streets, parks and auditoriums to demonstrate against the impacts of 150 years of industrial development which had left a growing legacy of serious human health impacts. Thousands of colleges and universities organized protests against the deterioration of the environment and there were massive coast-to-coast rallies in cities, towns, and communities.

Groups that had been fighting individually against oil spills, polluting factories and power plants, raw sewage, toxic dumps, pesticides, freeways, the loss of wilderness and the extinction of wildlife united on Earth Day around these shared common values. Earth Day 1970 achieved a rare political alignment, enlisting support from Republicans and Democrats, rich and poor, urban dwellers and farmers, business and labor leaders. By the end of 1970, the first Earth Day led to the creation of the United States Environmental Protection Agency and the passage of other first of their kind environmental laws, including the National Environmental Education Act, the Occupational Safety and Health Act, and the Clean Air Act. Two years later Congress passed the Clean Water Act. A year after that, Congress passed the Endangered Species Act and soon after the Federal Insecticide, Fungicide, and Rodenticide Act. These laws have protected millions of men, women and children from disease and death and have protected hundreds of species from extinction. To continue with more on the growth of the environmental movement worldwide visit earthday.org/history
Rachel Carson's book Silent Spring focused on the effect of pesticide use, specifically DDT, on animals and humans. First published as a three-part series in the New Yorker in 1962, she documented many communities and highlighted the lack of adequate testing of the chemicals and their repercussions. Carson's writing was a literal "wake-up call" and she spent her life as a champion of the environment.
Introduce this environmental pioneer to younger readers or read some of her published writings in the Richmond Public Library collection.
Who was Rachel Carson? by Sarah Fabiny; illustrated by Dede Putra. (New York: Grosset & Dunlap, 2014) In the ever-growing, popular kid's Who HQ series "A curious girl who dreamed of the sea; An award-winning nature writer; The environmentalist who inspired worldwide conservation movements."
Spring After Spring: How Rachel Carson inspired the Environmental Movement written and illustrated by Stephanie Roth Sisson. (New York: Roaring Brook Press, 2018) A beautiful, picture book introduction to Carson, accessible for even the youngest readers. Includes author notes and bibliography.
Seen: Rachel Carson by Birdie Willis; illustrated by Rii Abrego. (New York: Boom!Box/Simon & Schuster, 2021) This is #2 in the series True Stories of Marginalized Trailblazers by the group that brought us Lumberjanes! An excellent, graphic biography for teens.
Rachel: the Story of Rachel Carson by Amy Ehrlich; illustrated by Wendell Minor. (San Diego: Silver Whistle/Harcourt, Inc., 2003) A chronological, picture book biography, beautifully illustrated by Minor.
Silent Spring by Rachel Carson ; introduction by Linda Lear ; afterword by Edward O. Wilson. 40th Anniversary edition. (Boston: Houghton Mifflin, 2002) Originally published in 1962, this account started the conversation.
Lost Woods: the Discovered Writing of Rachel Carson. Edited and introduced by Linda Lear. (Boston: Beacon Press, 1998) A collection of never before published writings of Carson. Includes newspaper articles, journal entries and letters.
The Edge of the Sea by Rachel Carson; illustrated by Bob Hines. (Boston: Houghton Mifflin Co., 1955) Divided into three parts: The Rocky Shore, The Rim of Sand, The Coral Coast. Carson's research and writing focuses on the Atlantic Coast of North America from Florida to New England.
The Sea Around Us by Rachel Carson. (New York: Oxford University Press, 1961) First published in 1951, The Sea Around Us "is one of the most remarkably successful books ever written about the natural world…This classic work remains as fresh today as when it first appeared…Quite simply, she captures the mystery and allure of the ocean with a compelling blend of imagination and expertise."
Discover some of the current issues impacting our environment in 2021 by checking out one of the recently published titles listed below.
The Story of More: How We Got to Climate Change and Where to Go From Here by Hope Jahren. (New York: Vintage Books, 2020) From the author of Lab Girl, an easily accessible explanation of the tech we take for granted and the invisible impact on our environment.
inconspicuous consumption: the environmental impact you don't know you have by tatiana schlossberg. (New York: Grand Central Publishing, 2019) In the past year our dependence on devices, including microwaves, tablets and televisions, has grown dramatically. Dive into this account of the impact of our energy use, prior to quarantine.
Rescuing the Planet: Protecting Half the Land to Heal the Earth by Tony Hiss. (New York: Alfred A. Knopf, 2021) Hiss assesses the health of the planet and proposes to preserve fifty percent of the Earth's land mass to help heal the planet.
Rising: Dispatches from the New American Shore by Elizabeth Rush. (Minneapolis: Milkweed Editions, 2019) Water tables are rising around the globe and it doesn't take a hurricane to flood a community. Rush covers population vulnerability, environmental justice, science and politics in communities from Louisiana to Oregon, East Coast to West Coast.
Like a Tree: How Trees, Women and Tree People Can Save the Planet by Jean Shinoda Bolen, MD; foreword by Terry Tempest Williams. (Coral Gables: Mango Publishing Group, 2020) Have you ever wanted to hug a tree? Bolen writes on tree anatomy, deforestation, global warming and what it means to be a "tree person."
Desert Notebooks: a Road Map for the End of Time by Ben Ehrenreich. (Berkeley: Counterpoint, 2020) Unprecedented habitat destruction and political upheaval and their effect on our current world are reflected in Ehrenreich's writing. He filters these crises and more through the lens of the desert environment.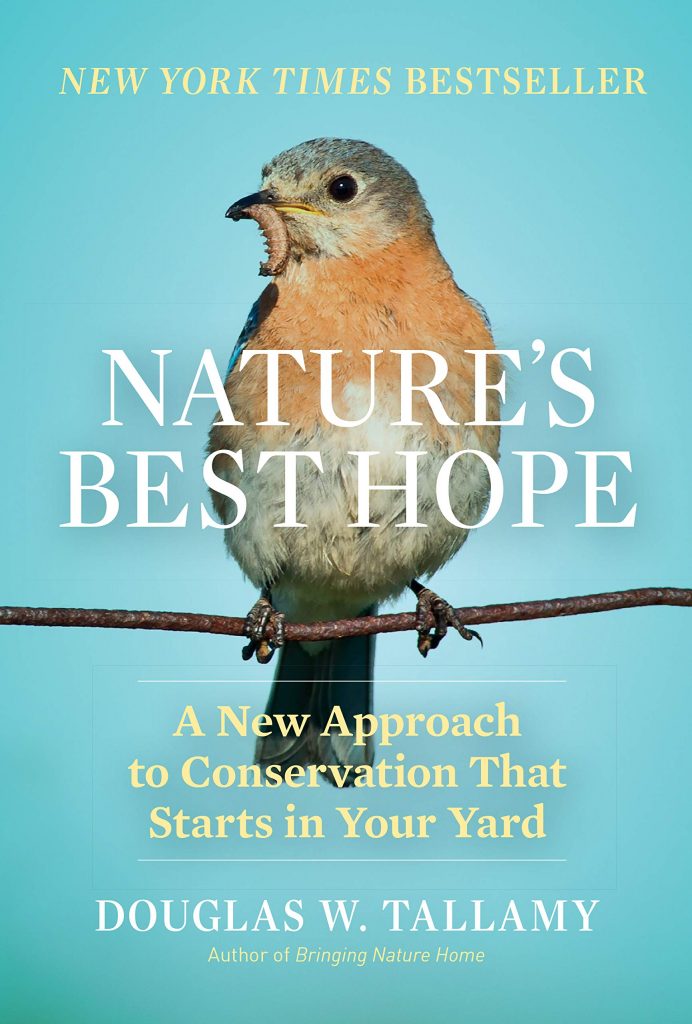 Nature's Best Hope: a New Approach to Conservation That Starts in Your Yard by Douglas W. Tallamy. (Portland: Timber Press, 2019) Is it all just too much? Feeling helpless? Hopeless? Never fear, this author shares ways to make a difference in your smaller world that could add to benefits for the whole planet.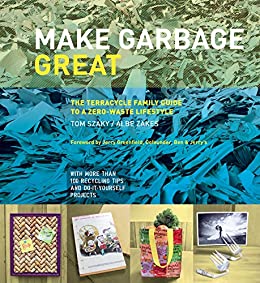 Make Garbage Great: the Terracycle Family Guide to a Zero-wast Lifestyle by Tom Szaky and Albe Zakes; foreword by Jerry Greenfield. (New York: Harper Collins, 2015) "The best time to plant a tree was twenty years ago. The next best time is now." This quote opens the book and sets the theme. Szaky is the founder of TerraCycle, a company that has created ways to recycle a wide variety of items, many that you might not think possible. The chapters move through waste products from plastics to textiles to organics. Also includes ideas for reusing the "stuff" you may be throwing away.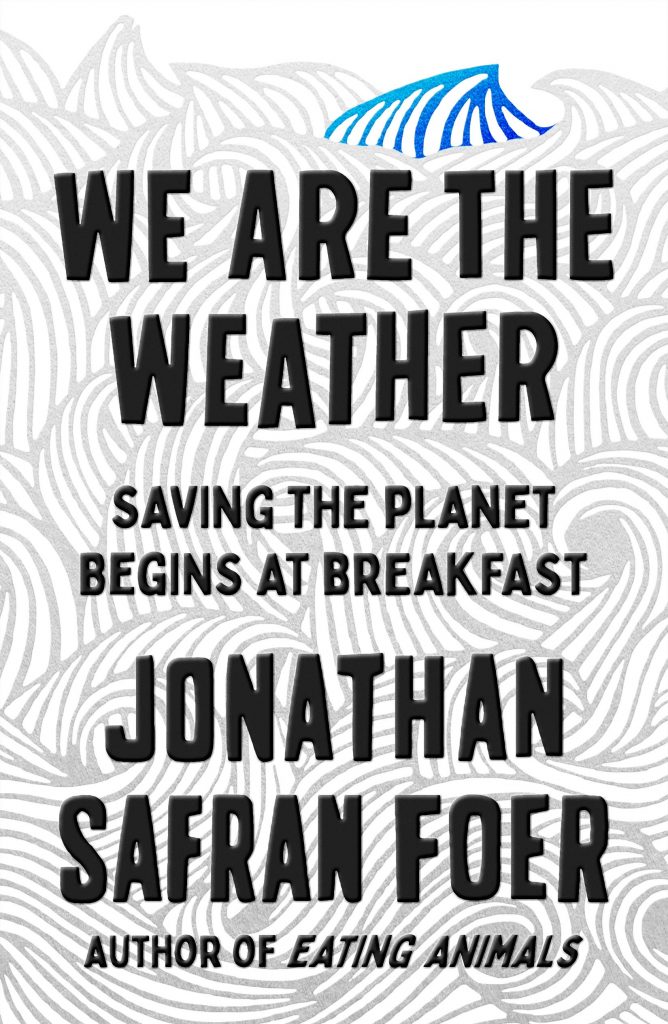 We Are the Weather: Saving the Planet Begins at Breakfast by Jonathan Safran Foer. (New York: Farrar, Straus and Giroux, 2019) A bit of an update to Eating Animals from 2009, Foer details the ways in which humankind has turned the Earth into a "farm for growing animal products." He illustrates the sacrifices needed and benefits achieved if we humans are willing to change.
---
The Library is full of books for children that highlight the natural world, gardening, life on Earth and many more topics. Here is just a sample of what you can find @ your library.
Love Your World: how to take care of the plants, the animals, and the planet by Dawn Sirett. (New York: DK Printing, 2009) A "super green" introduction for the youngest readers.
Can You Hear the Trees Talking? Discovering the Hidden Life of the Forest by Peter Wohlleben. (Vancouver: Greystone Books, 2017) An international best-seller, this book brings readers into the intimate world of trees. Download the companion guide for parents and teachers here.
Two Easy Readers: Every Day is Earth Day with Ready Jet Go! and Fancy Nancy : Every Day is Earth Day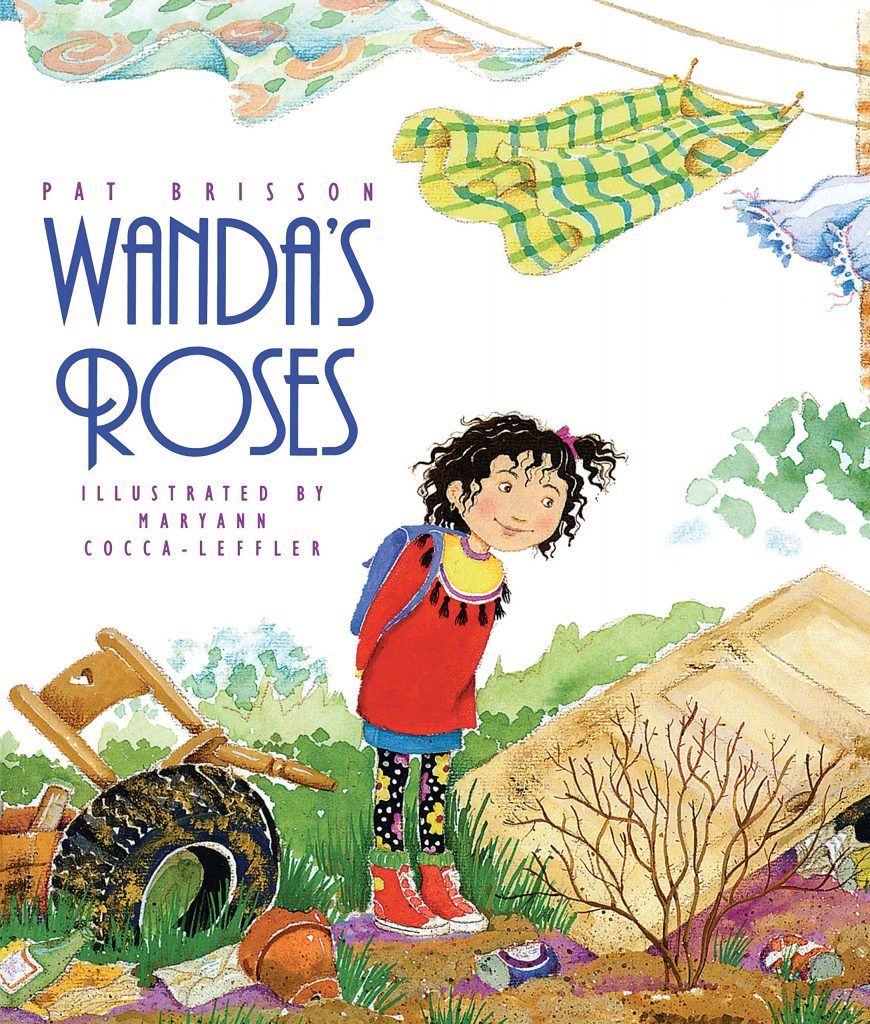 Wanda's Roses by Pat Brisson; illustrated by Maryann Cocca-Leffler. (Honesdale, PA: Boyds Mills Press, 1994) This one's an "oldie but goodie" that can be shared with readers of all ages. Wanda discovers what she believes is a rose bush in a vacant lot near her home. She begins by removing some discarded items and as her neighbors see her working to save the bush, they assist, even if they don't believe it's a rose. In the end, Wanda's faith, patience and persistence transform a lot full of trash into a blooming paradise. A great confirmation of the power of starting small.