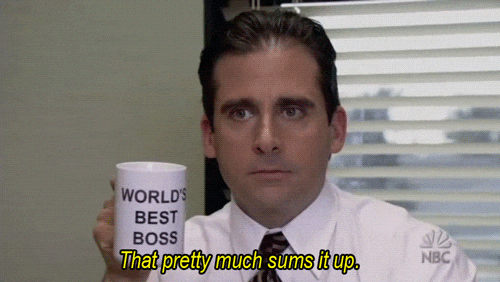 Forbes said that Richmond is among the 10 up-and-coming cities for entrepreneurs: "[…]Richmond is now a thriving arts and cultural mecca. The startup scene is booming and tax incentives are driving more and more businesses to relocate to the area. Backed by and excellent source of talent from area schools like Virginia Commonwealth University and the University of Richmond, this city is poised to make a big splash in the next several years."
So, where do you see yourself in 5 years? Are you interested in joining others who have turned their passion into profit? Looking to be your own boss, build your own empire, etc..? Where do you start?
[dramatic pause]
If you have your library card, you're already on your way.
We also recommend you check out UnboundRVA. This incredible local non-profit focuses on "empowering individuals from low-income backgrounds through the opportunity to own their own business and transform their lives. [They've] now grown and evolved to bring 20 hopeful entrepreneurs together for the goal of launching five new businesses each year."
And don't miss out on these upcoming programs at a branch near you:
East End Library: Thinking about starting a small business? Already started one and trying to make sense of legal requirements? Come listen to experts from the University of Richmond explain the legal process of starting your own small business. Take advantage of this free information at the East End Library on March 28th, at 5pm
Hull Street Library: On Tuesday, April 3rd @ 6:30, Attorney Charles Schmidt will be on hand to present information and answer your questions about the legal ins and outs of going into business for yourself.
Don't forget about the Foundation Center either. Your brilliant idea may qualify for a grant, which is money you don't have to pay back.