Did you know your library can help you access free funding information?
Allow me to tell you about The Foundation Center at the Richmond Public Library. The Foundation Center is an organization dedicated to strengthening the nonprofit sector by advancing knowledge about U.S. philanthropy. The Center maintains the most comprehensive database on U.S. grantmakers and their grants. Richmond Public Library is a Funding Information Network Partner of the Foundation Center, which means we can provide free funding information. We have a core collection of Foundation Center publications and a variety of supplementary materials and services in areas useful to grant seekers.
The Funding Information Network of the Richmond Public Library houses both print and electronic resources that are available for public use in the Library during the Main Library's regular hours. The resources are available on a walk-in basis, or you may call ahead to schedule an information session with a librarian. For more information, contact our Reference desk at 646-7223.
If you are interested in viewing a webinar, The Foundation Center offers free and fee based online classes. Look at the list of available webinars at their online calendar.
Check out some of these handy guides available online and on the shelves, too:
Effective Fundraising for Nonprofits: Real World Strategies that Work by Ilona Bray, J.D.
Foundation grants to individuals edited by Claire Charles
The complete book of grant writing : learn to write grants like a professional Nancy Burke Smith
Winning grants step by step : the complete workbook for planning, developing, and writing successful proposals by Tori O'Neal-McElrath
The only grant-writing book you'll ever need  by Ellen Karsh
Available on hoopla: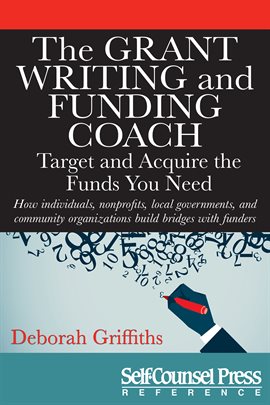 The Grant Writing and Funding Coach by Deborah Griffiths
Target and Acquire the Funds You Need! The 'Grant Writing and Funding Coach' is a framework for you to present your project in a clear and confident style, establish a rapport with funders and succeed with your proposal. In this book, you'll find short narrative and budget summaries for your review and checklists for staying organized while you're going through the application process. Believe in your project and funders will too!
When you're ready, pop on over the the RPL Online Library, scroll down to our Legal Forms Library (a library within a library within a…you get the idea) and check out the free forms for you to download and use. Continue down the list to Universal Class and take a free online course on "How to Write a Grant Proposal".