Spring is on the way!  And April showers bring … financial literacy?  April is "Financial Literacy Month", which makes it a good time to take charge of your finances.
Even if you don't know a FICO score from financial forecasting, your public library can help you fix bad spending habits, save, invest, and budget.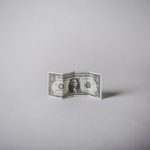 Maybe you're Old School, and like to get your information the old-fashioned way. Take a look at the booklist MONEY! MONEY! MONEY!  for books to help you on your journey to financial freedom and security.
For the power user, your RPL library card offers other ways to help you get your financial house in order.  Don't have a library card? Apply for an eCard here , or stop by any RPL branch  with a photo ID and proof of address to get a physical card.  
Did you know that you can download magazines from the library? The library's subscription to RBDigital Magazines allows access to 81 full-color, full-text magazines, either on your computer or on your tablet or device using the RBDigital app.  Business and finance titles include: The Economist ($7.99 per copy if purchased), Entrepreneur ($1.50 per copy if purchased), Inc. ($5.99 per copy if purchased), and Kiplinger's Personal Finance ($4.99 per copy if purchased).  
Your RPL library card also offers access to a suite of databases from Mergent, a leading provider of business and financial information on global publicly traded companies:
Mergent Online – Stock and financial info on US and international companies.  
Mergent Archives – An indexed collection of more than a century's worth of global corporate and industry-related documents.
 Mergent Intellect – locate company data and contact info, explore consumer data and demographic groups, or conduct residential searches.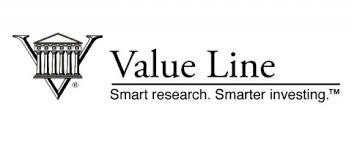 And then there is Value Line –  the most trusted name in investment research, offering professional research and recommendations on approximately 95% of the trading volume of stocks traded in the U.S. Market.
Whether you are trying to save for a big purchase, get out of debt, or just want to manage your millions – there's an app for that!  Most of these apps are free / free with ads, or have a free trial period. Download from the App Store (iOs), or the Google Play Store (Android).
MINT – Rated "best overall" financial app, Intuit's app helps you effortlessly manage your finances in one place.
ACORNS – Best for easy saving. Invest your spare change and grow from there. (Rounds up debit / credit card purchases and invests the difference).
ALBERT – Best for those who want to set it and forget it. Albert conducts your financial life so you can make good money decisions with confidence.
CHARLIE – Best for those looking to fix their spending habits. Syncs up your accounts to look for recurring transactions, hidden fees, and late charges.
CLARITY MONEY – iOs only.  All-inclusive budgeting and saving.  Also manage subscriptions.
CREDIT KARMA – Check and track your credit scores, with insights and recommendations for improving your numbers.
DIGIT – Best for automatic savings.  DIgit analyzes your spending and saves the perfect amount every day.
DRAFT – Best for investing.  Provides useful ways to see how your investments stack up.
EVERY DOLLAR – Best for budgeting.  Create a monthly budget in less than 10 minutes and say goodbye to money stress.
GOOD BUDGET – Best for "envelope budgeting" purists, shared with family / friends.
JOY – Best for those who want to feel good about their finances. Spend happier and build your savings.
LEARNVEST – Best for those who want to go deeper with their financial literacy education.  Make progress on your money know-how with lots of web extras for deeper learning and understanding.
LEVEL MONEY – Best for automatic savings.  Analyzes your budget by looking at income, bills, expenses to help you meet your savings goals.
MONEFY– Best for tracking expenses.  Personal finance and money management made easy.
PERSONAL CAPITAL – Best for advanced users for wealth management, tracking spending.  Award-winning financial tools, backed by expert advisors.
POCKETGUARD – Best for those looking for a simplified budget snapshot.  Spend more time living while staying on top of your finances.
POCKETSMITH – Manage your budget and forecast your finances.  PocketSmith provides the tools for you to forge your own financial path.
PRISM – Best for bill paying.  All your bills at a glance, always up to date.
QAPITAL – Save with "rounded up" credit / debit purchases + gamification.  Fund your future while taking care of your now.
ROBINHOOD – Best for investing newbies.  Helps you keep tabs on the investing market and learn the ropes.  It's time to do money.
SPENDEE – Best for shared expenses.  The only app that gets your money into shape.
MOBILLS – Best for tracking expenses.  Find financial peace of mind with an expense tracker that works anywhere, anytime.
TOSHL– Track all your cards and cash in one place.  Toshl shows you how your money flows.
TRIM – A personal finance assistant to help you negotiate your bills and start saving money.
TYCOON – Best for freelancers and the self-employed, allowing calculations for taxes and commissions.
VENMO – A digital wallet to send and receive money from friends.  "Venmo me!"
WALLY – iOs only.  Best for tracking expenses.  Smart personal finance.
YNAB – You Need a Budget.  Best for debt payoff. Gain total control of your money.