In Virginia early in-person voting began on September 18, 2020 and ends on October 31, 2020.
Why Should You Vote?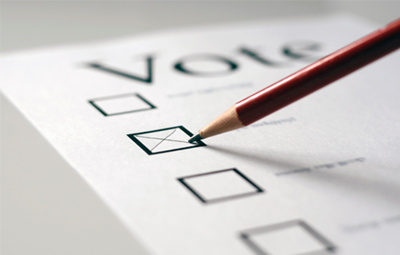 But, why should you vote? Some reasons are: 1. Voting is a fundamental right and responsibility. 2. Elections have consequences. 3. Not voting is giving up your voice.4. Voting is an opportunity for change. 5. The community depends on you!


History of Voting Rights
In Reynolds v. Sims, 377 U.S. 533, 555, 84 S. Ct. 1362, 1378, 12 L. Ed. 2d 506 (1964), the U.S. Supreme Court found that "The right to vote freely for the candidate of one's choice is of the essence of a democratic society, and any restrictions on that right strike at the heart of representative government." Subject to limitations by Congress and the Constitution, from the formation of this nation the states have the right to create the rules and requirements for voting and elections (U.S. Const. art. I, § 4, cl. 1). The 15th Amendment guaranteed universal male suffrage, not to be blocked or curtailed "on account of race, color, or previous condition of servitude." U.S. Const. amend. XV. Yet, some states passed (especially in the Jim Crow South) laws restricting voter entitlement like literacy tests, citizenship taxes, poll taxes, and grandfather clauses. These laws amounted to voter suppression aimed at minorities, particularly African Americans. Except in a handful of states, women did not get the right to vote until ratification of the 19th Amendment in 1920, providing that "[t]he right of citizens of the United States to vote shall not be denied or abridged by the United States or by any State on account of sex." U.S. Const. amend. XIX.
Civil and Voting Rights Acts
Congress later passed The Civil Rights Act of 1964 and The Voting Rights Act of 1965. The Civil Rights Act of 1964 prohibits discrimination on the basis of race, color, religion, sex or national origin. It also forbids discrimination in public accommodations and federally funded programs. The Voting Rights Act was intended to "banish the blight of racial discrimination in voting, which has infected the electoral process in parts of our country for nearly a century." It bars states or political subdivisions from levying any "qualification or prerequisite to voting… in a manner which results in a denial or abridgement of the right of any citizen of the United States to vote on account of race or color." 52 U.S.C.A. § 10301.

But, then in 2013 the Supreme Court struck down as unconstitutional a key aspect of the Voting Rights Act. Mostly Southern states would no longer have to clear in advance with the Justice Department or a federal court alterations to their election practices and procedures. This had been a corrective measure of The Voting Rights Act of 1965 based on histories of discrimination against African American voters. The majority opinion was the 1965 provision was outdated, no longer needed, and unfair.
Writing for the minority, Supreme Court Justice Ruth Bader Ginsburg dissented, stating "[V]oting discrimination still exists; no one doubts that.… Early attempts to cope with this vile infection resembled battling the Hydra….[t]hrowing out preclearance when it has worked and is continuing to work to stop discriminatory changes is like throwing away your umbrella in a rainstorm because you are not getting wet….She described how '"second-generation barriers' to voting had arisen — including racial gerrymandering and at-large voting arrangements designed to dilute minority voters' influence….Then she quoted [Martin Luther] King's immortal words: 'The arc of the moral universe is long, but it bends toward justice."'
We have the chance to "bend toward justice" by voting!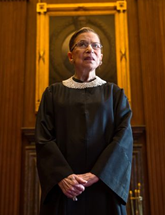 Voting in the Pandemic
In this pandemic, not everybody will choose to vote in person. So, the Virginia Department of Elections is trying to make absentee voting easier. You no longer need a reason to vote absentee. Registered voters may request an absentee ballot, either in-person or by mail. Voters can request a mailed ballot online at elections.virginia.gov/voterInformation. Voters also can find a vote-by-mail ballot form at elections.virginia.gov/forms. Or Voters can contact their local voter registration office and ask that an application be mailed to them. Contact information for local registrars can be found at www.elections.virginia.gov/localGR.
The last day to request an absentee ballot is Friday, October 23, 2020 at 5pm.
Voters can track the status of their ballot applications onlineat www.elections.virginia.gov/voterInformation.

Absentee ballots returned by mail must be postmarked by Election Day, November 3, 2020 and received by the local voter registration office by noon on Friday, November 6, 2020. Voters also can drop off their marked and sealed ballots at a drop off location at their local voter registration office or polling place up to 7 p.m. on Election Day.
In anticipation of the high volume of mail-in votes, the Department of Elections urges all those who wish to vote by mail to request and return their ballots as soon as possible.
Voting in Person
Registered voters do not have to fill out an application to vote in person. They can go to their general registrar's office or satellite voting location; show ID and cast a ballot. Voters can find out more information about what IDs are considered acceptable at elections.virginia.gov/voterID.
Voters with questions about absentee, mail-in and in-person voting or any aspect of the November 3, 2020 election may: (1) call the Virginia Department of Elections at (800) 552-9745; (2) email the department at info@elections.virginia.gov; or visit the department website at elections.virginia.gov. Voters are also encouraged to follow the department on: Twitter at @vaElect, Facebook at @VirginiaELECT , and Instagram at @va_election.

Are You Eligible To Vote In Virginia?
In order to vote in Virginia, you must be: (1) A U.S. citizen; (2) 18 years or older; (3) a resident of Virginia; (4) registered to vote (not registered in other states); (5) convicted felons who are not serving a sentence and have restored their right to vote may vote in Virginia elections.
Those who are unable to vote in the state of Virginia include: (1) people who have been declared mentally incompetent by the court and (2) people who have been convicted of a felony.
How To Register to Vote in Virginia?
There are several ways to register to vote. To register in person visit your local voter registration office. To register online use the Citizen Portal. To register at the DMV applications are available at a variety of locations. To register by mail you can mail your application to the Department of Elections at Washington Building, 100 Bank Street, First Floor, Richmond, VA 23219.
"My dear friends: Your vote is precious, almost sacred. It is the most powerful nonviolent tool we have to create a more perfect union." – John Lewis quote on voting, 2012 speech in Charlotte, North Carolina
"Fight for the things that you care about, but do it in a way that will lead others to join you." Ruth Bader Ginsburg, From a 2015 Harvard luncheon