April, it turns out, is not just the cruelest month (as an allergy sufferer, this speaks to me), but also National Poetry Month, and financial capability month. I couldn't find much finance oriented poetry (unless of course you read Jess Walters' delightful The Financial Lives of the Poets, which you should) so instead I'll focus on the incredible selection of new poetry that just arrived at the library. This is poetry for people who like to say "I don't really read poetry."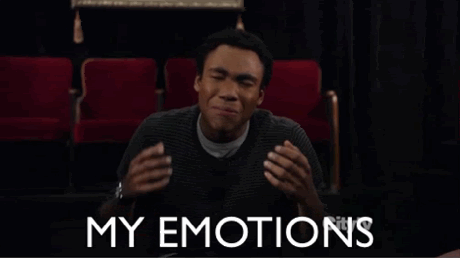 This new poetry gets your feet tapping, and your fist pounding the table, and the hairs on your arms standing up, and all of your feels going. The books on this list will make you smile, shout "YES, THIS", and give you the chills. Proceed with abandon, and abandon all pretense ye who enter here.
Wade in the Water: Poems by Tracey K. Smith, our Pulitzer prize winning U.S. Poet Laureate
The Crown Ain't Worth Much by Hanif Abdurraqib
Stray by Bernard Farai Matambo
Commodore by Jacqueline Waters
Radioapocrypha by BK Fischer
Post Traumatic Hood Disorder David Tomas Martinez
Lake Michigan by Daniel Borzutsky
Redbone (nominated for NAACP Outstanding Literary Works) by Mahogany Browne
Cenzontle by Marcelo Hernandez Castillo
Enjoy the chills from this video of Danez Smith reading Let America Be America Again by Langston Hughes.
Other ways to celebrate Poetry Month:
If you're in the mood for a little live poetry in nature join Anne Poarch, author of Flight, at the south side of the T.Tyler Potterfield Memorial Bridge (an outdoor adventure with the library!) for a reading of her nature inspired poetry at 3 PM on April 21st.
Drop by any participating library for a free poem for your reading pleasure on "poem in your pocket day", which is April 26th this year.
Sign up for Poem-a-Day by Poets.org to receive 25 poems curated by Tracy K. Smith for National Poetry Month.
Try your hand at a little Blackout Poetry. We created some at Hull Street this week.
 Read a poem to someone! This librarian selected "My Nose Garden" by Shel Silverstein to read to our senior center reading group in honor of poetry month, spring gardens and allergy season. They enjoyed it, and we hope you will as well.
My Nose Garden
by Shel Silverstein (1930-1999)
I have rowses and rowses of noses and noses
And why they all growses I really can't guess.
No lilies or roses, just cold-catching noses,
And when they all blowses, it's really a mess.
They runs and they glowses, these sneezity noses,
They drips and they flowses, they blooms and they dies.
But you can't bring no noses to fine flower showses
And really expect them to give you a prize.
But each mornin' I goeses to water with hoses
These rowses of noses that I cannot sell,
These red sniffly noses that cause all my woeses,
Why even the crowses complain that they smell.
Why noses, not roses? Well, nobody knowses.
Why do you supposes they growses this thick?
But since there's no roses come gather some noses —
I guarantee each one's a good nose to pick.