Welcome back! I hope my intro post to this year's RAD Reading Challenge has you all excited and ready to dive in!
I'm starting out my challenge with the first prompt — read a graphic novel. I think this is a great way to start off the year because graphic novels are fun, visiually satisfying, and tend to be shorter than a traditional novel so there's a high chance of success for completing this prompt. For my graphic novel I chose Almost American Girl by Robin Ha. This book has been on my radar since last year when it was nominated for our 2022 YAVA Award. Sadly, it didn't meet the criteria for inclusion because the author is a D.C. and not a Virginia resident. However, this didn't stop me from looking it over and immediately knowing it was going on my TBR.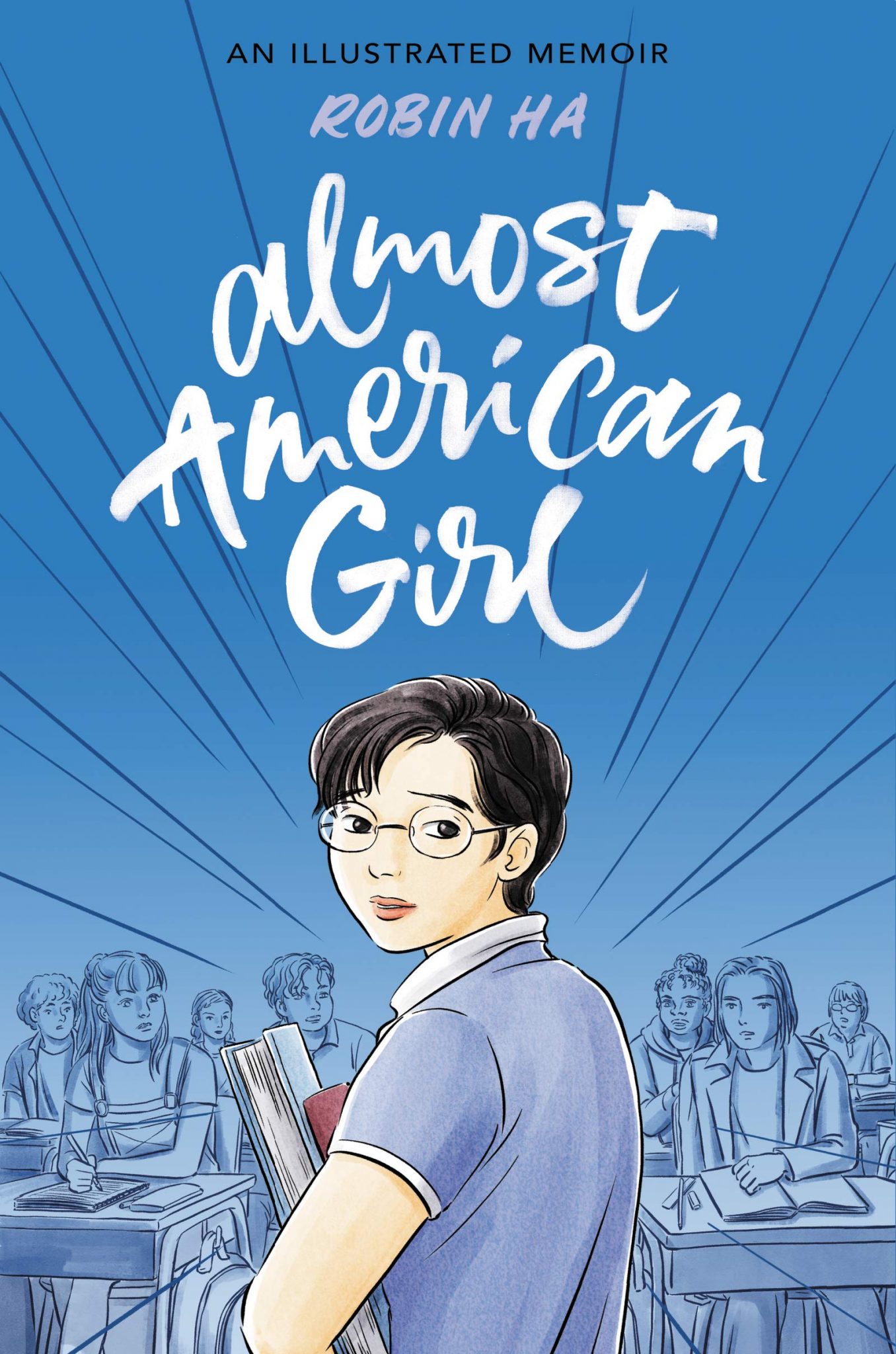 Almost American Girl is an illustrated memoir of the author's experience moving from Korea to the United States in her mid-teens. Although Chuna grew up the child of a single mother (something that is looked down upon in Korea), she led a very happy life in her home country. She had a tight-knit group of friends, enjoyed school, loved exploring her city of Seoul and savored its native foods. So, when her mother took her on a surprise vacation to Alabama only to reveal that they would be moving there permanently, Chuna was understandably upset.
Life in Alabama is not easy for Chuna, who changes her name to Robin so that others won't continually mispronounce it. She is given very few supports in school, doesn't understand English well, has a hard time making friends, gets bullied, and feels all-around isolated. The only comfort Robin finds is in drawing and reading comics.
This memoir is raw and sad but also hopeful and inspiring. Honestly, it made me think of my own experiences in high school with students who had moved from another country. I really had no clue how hard things were for them. Not being able to communicate is challenge enough, but then you add in the cultural differences and trying to work or go to school. It's disorienting and overwhelming. After reading this memoir I have a whole new appreciation for the immigrant experience. This is why I love reading so much. It gives us a glimpse into the lives of others and helps build empathy for them. I would highly recommend this graphic memoir to middle schoolers, high schoolers, and adults alike.
In addition to Almost American Girl, I also considered a few other graphic novels that you might enjoy:

The Magic Fish by Trung Le Nguyen
Laura Dean Keeps Breaking Up With Me by Mariko Tamaki
They Called Us Enemy by George Takei
I am Alfonso Jones by Tony Medina
Spill Zone by Scott Westerfeld and Alex Puvilland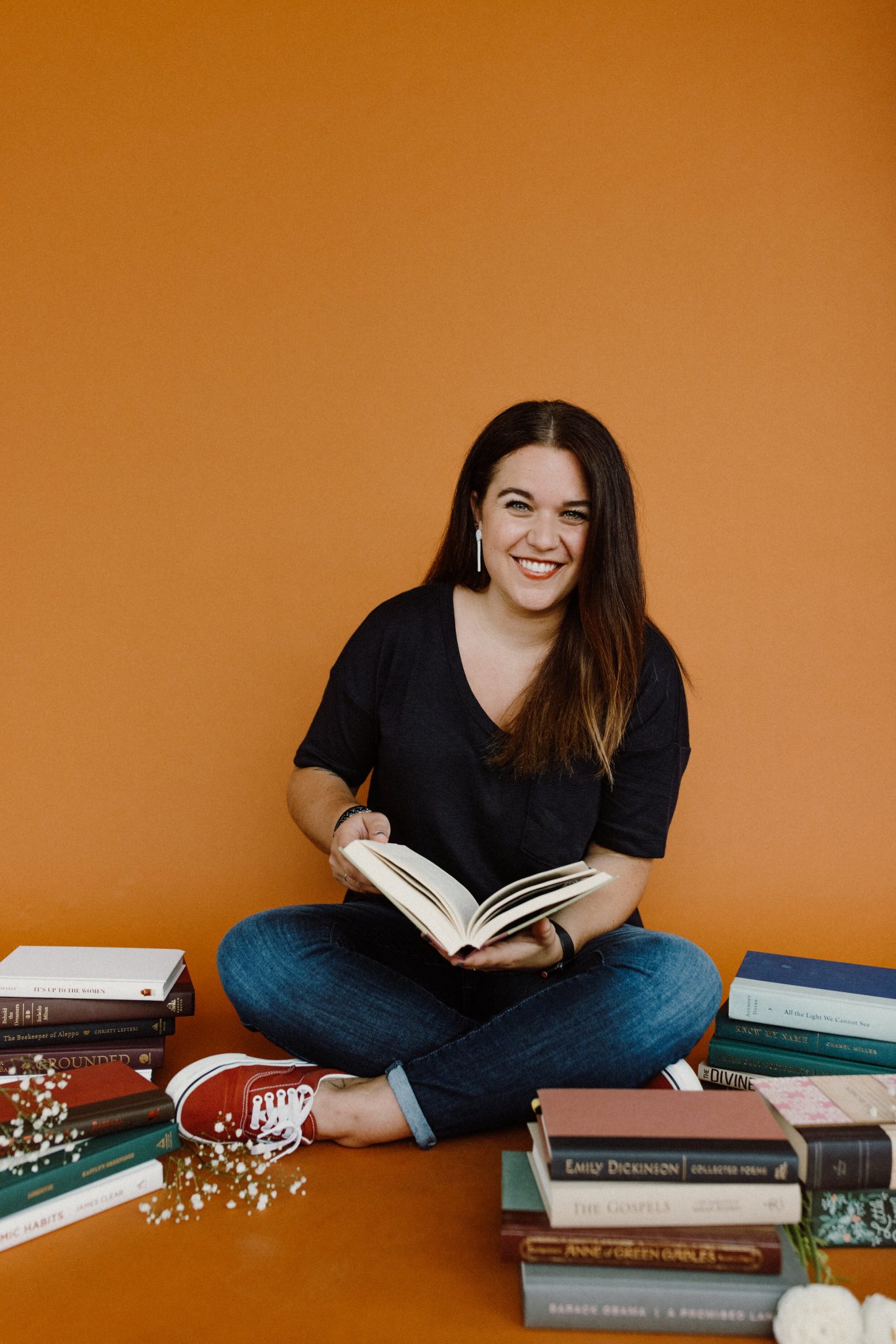 Want some more graphic novel reading recommendations? Head on over to Rachel's blog and check out what she's highlighting for this prompt. She chats about some great YA graphic novels as well as some adult one too!
The links in this blog post are provided as a convenience and for informational purposes only; they do not constitute an endorsement or an approval by Richmond Public Library of any of the products, services or opinions of the corporation or organization or individual. Richmond Public Library bears no responsibility for the accuracy, legality or content of the external site or for that of subsequent links. Contact the external site for answers to questions regarding its content.